From the three downloadable contents that allow players to recruit a demon in Shin Megami Tensei V, Mephisto is probably the most powerful of them all, and getting him won't be easy.
While Mephisto is considered a must-have demon in Shin Megami Tensei V, he won't be used as much as other demons like Artemis and Cleopatra as Mephisto is mostly an end-game character. If Atlus were to release a post-game story DLC in the near future, maybe Mephisto will have some use later on but either way, there are a lot of things that you can do in the game to make sure of Mephisto such as other sidequests and mini-bosses.
How to access The Doctor's Last Wish DLC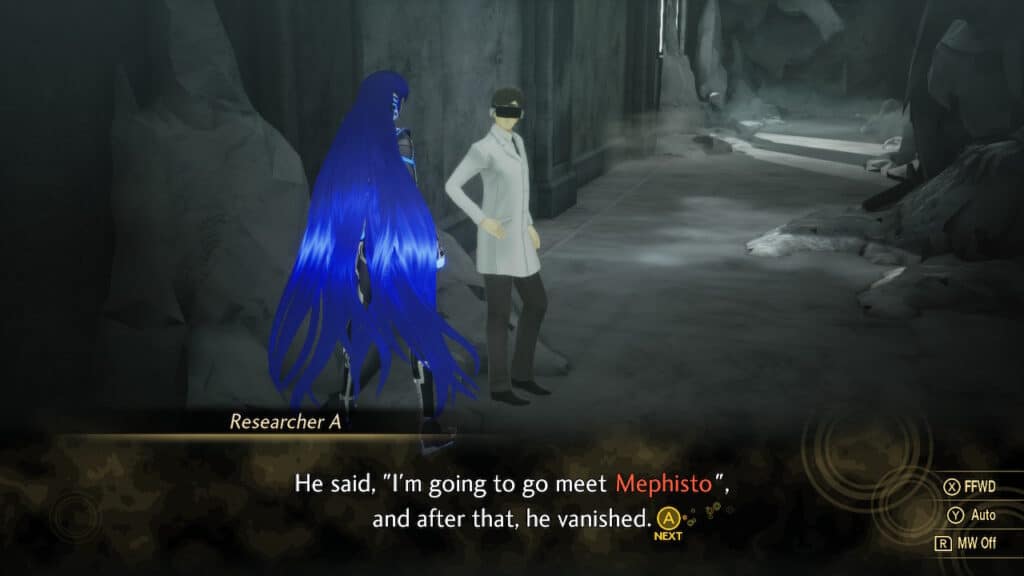 Once you have purchased The Doctor's Last Wish DLC from the eShop, head over to the Tokyo Diet Building and speak to the female researcher at the bottom of the stairs. She will ask you to the specific researcher on the higher floor that will give you the quest that involves finding a doctor that has been missing.
Go outside of the Diet Building and go to the Leyline Fount. Teleport to Kamiyacho in Minato and look for the doctor inside of one of the buildings. Locate the doctor by looking at the quest marker on your map.
How to defeat Mephisto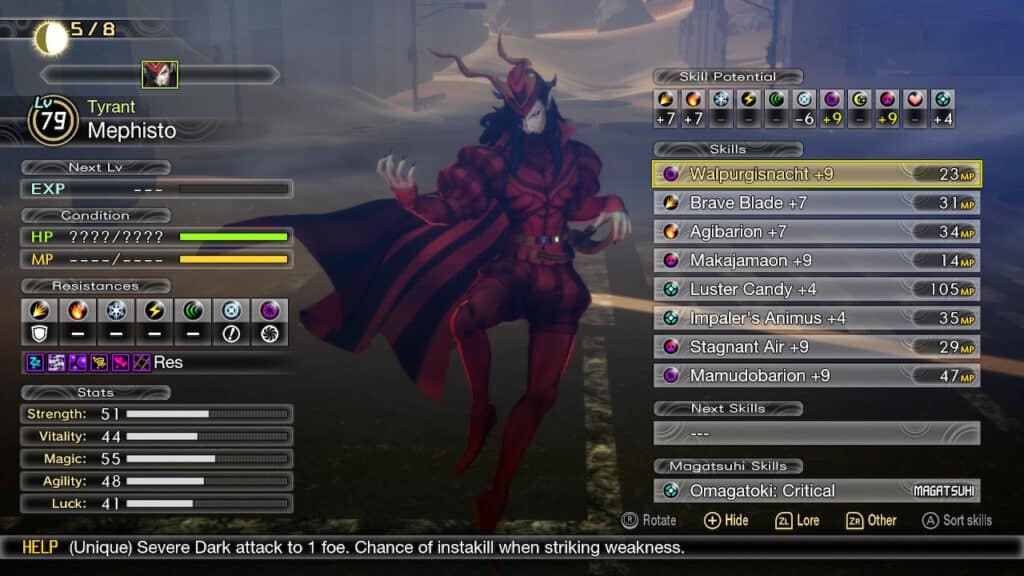 Recommended Level: 80
The Basics
Mephisto is a dark demon that has a weakness in light and is immune to physical attacks. It's best to have a demon that can nullify Dark-based spells or bring a full stack of Dark dampeners. His proficiency of Dark attacks is maxed out and he has a couple spells that can inflict status ailments to the party. There will be times he will cast Agibarion, which is a heavy fire-based spell. Never cast a dark spell as Mephisto will simply absorb it and heal his HP.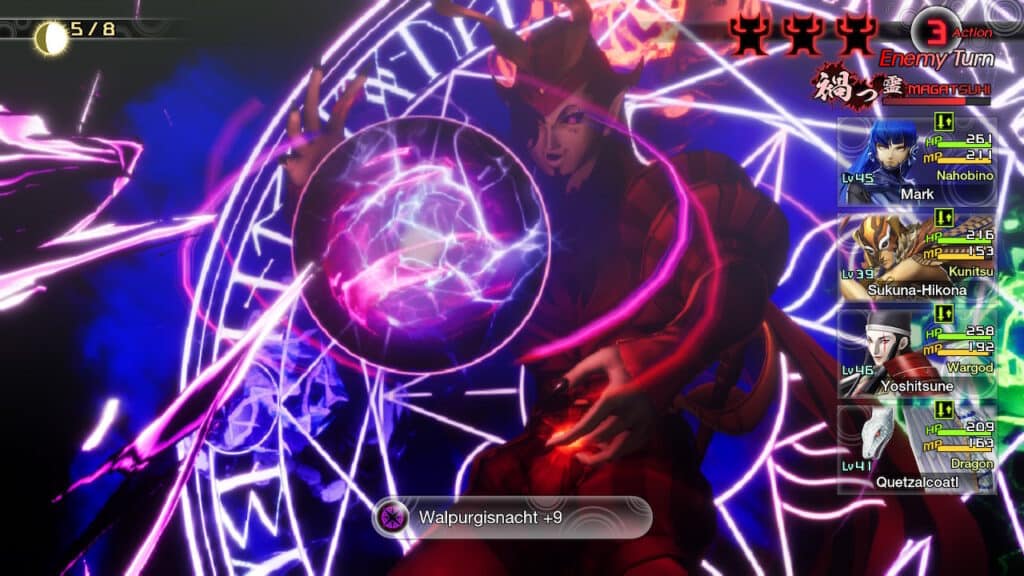 Magatsuhi Skill
The Magatsuhi Skill that you should watch out for is Walpurgisnacht +9. Whenever you see him preparing to cast his Magatsuhi Skill, make sure that you have your Dark dampeners used or cast a Dark nullifying attack.
Reward
After defeating Mephisto, you will get a Healing Balms. Speak to the researcher again in Tokyo Diet Building to acquire Mephisto at level 79. You will also be able to fuse him after his defeat.