One of the demons or angels that can join your party in Shin Megami Tensei V is Artemis, who is included in the A Goddess in Training DLC.
Aside from being able to fuse Quetzalcoatl after defeating it, Artemis is one of that DLC characters that can join your party if you are triumphant in beating her.
How to access A Goddess in Training DLC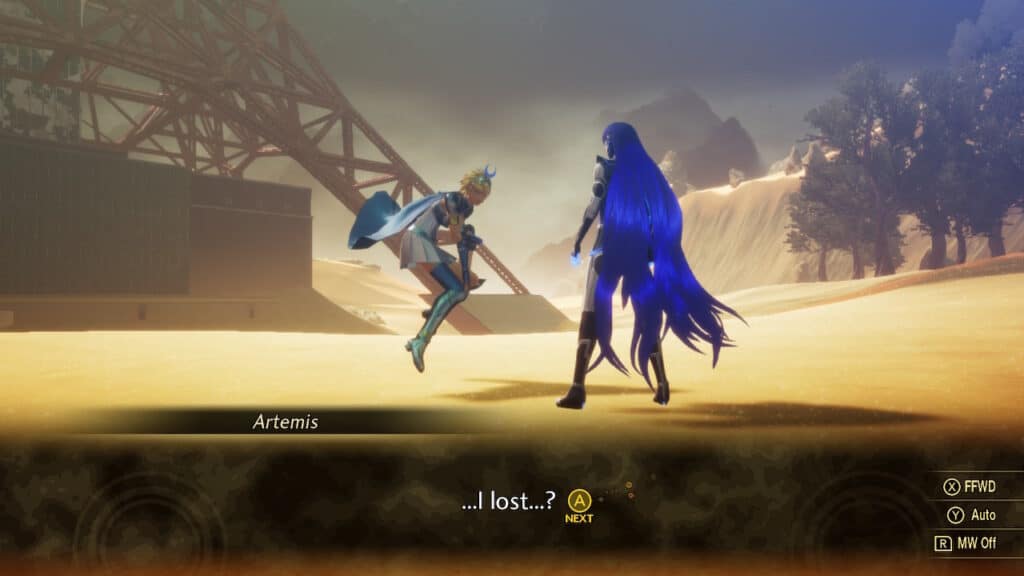 Before you can recruit Artemis, you need to purchase the DLC. Once you do, head over to the Tokyo Diet Building and speak to the female researcher. She will guide you to someone that can give you the quest called A Goddess in Training.
Once you have the quest, head over to the Tokyo Tower leyline fount and you will find Artemis waiting for you. Speak to her and she will think that you are Hercules of Bethel Japan. Do her quest that involves taking down Quetzalcoatl.
After you defeat Quetzalcoatl, return to her in the Tokyo Tower area and she will challenge you to a fight.
Recruiting Artemis in Shin Megami Tensei V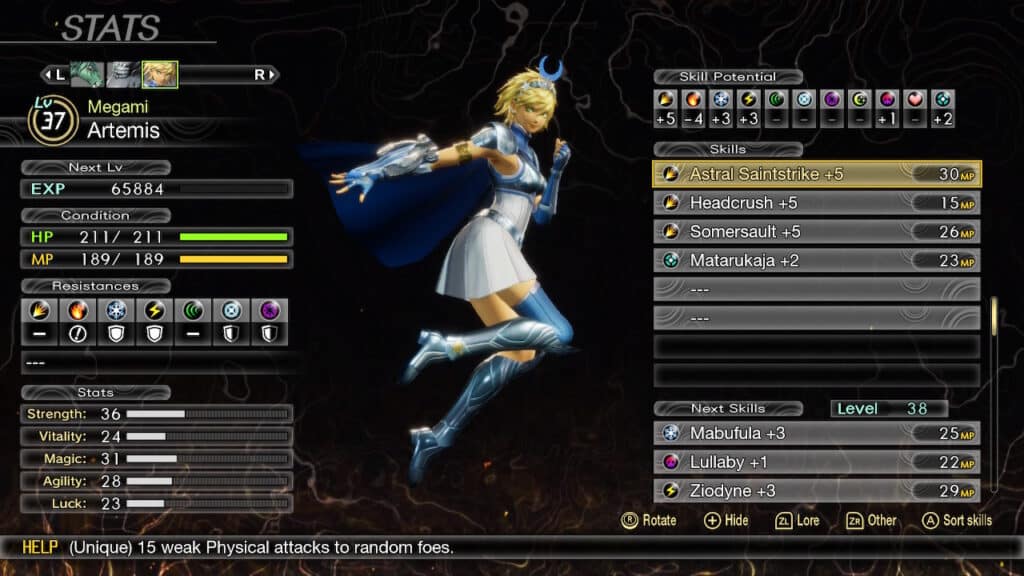 To recruit Artemis, you will need to defeat her in battle. Once you do, she will join your party so make sure you have saved space for her. If you somehow fuse her with some other demons or angels, simply resummon her in the World of Shadows.
How to defeat Artemis in Shin Megami Tensei V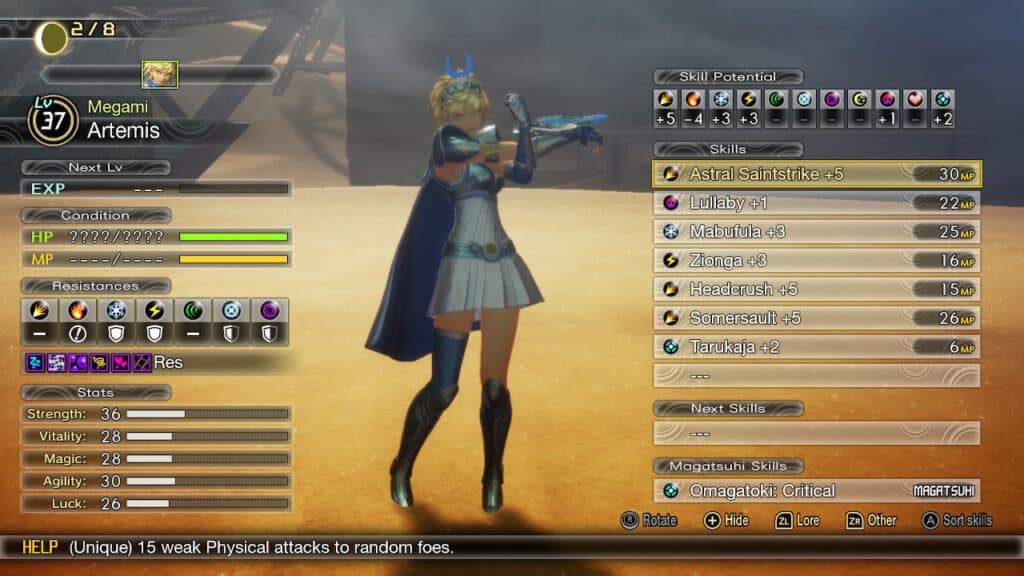 Before all of the recruiting happens, prepare for a tough fight with Artemis. Be sure your party is at least Level 37.
The Basics
Artemis is an angel that is weak against fire attacks and has immunity to ice and thunder spells. If you have a party of demons that can cast spells like Agi or any fire-based attacks, you will be able to deal a huge amount of damage and get an extra turn.
Magatsuhi Skill
When you see Artemis is about to use her Magatsuhi Skill, expect her to use a Mabufula +3 which is a very powerful ice-based AOE spell. Make sure that you don't have any demons that are weak with Ice spells otherwise she can wipe that demon out in one attack. To counter this, don't forget to use an Ice dampener item to negate the damage.
Regular Attacks
Artemis will primarily use physical attacks. Make sure that no one in your party is vulnerable to physical attacks. Use defense buffs if possible and have someone cast attack debuff on Artemis to lower her attack. Expect her to use Zionga +3 a couple of times so make sure as well that you don't have any demons that are weak to Zio or Thunder-based attacks.