Quetzalcoatl is one of the mini-bosses you fight in the 'A Goddess in Training' DLC for Shin Megami Tensei V.
In your quest to fight Artemis, she will ask you first to defeat Quetzalcoatl that is located in Da'at Minato just right outside the Tokyo Diet Building. If you are having a hard time finding it, head to a Leyline Fount and travel to Nagatacho. You will see Quetzalcoatl flying above a rock.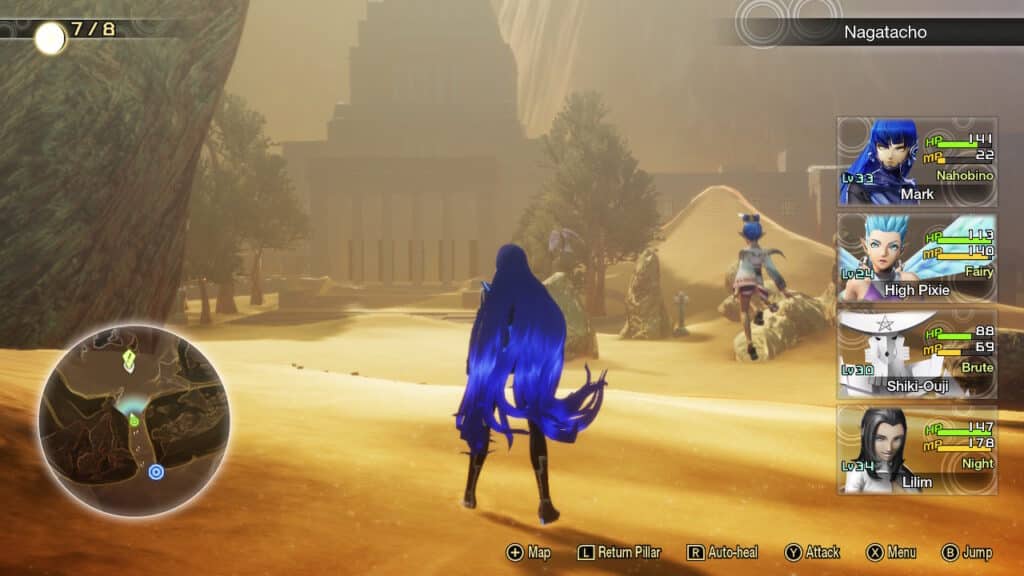 Approach it and you will get to fight Quetzalcoatl.
Recommended Level: 33
How to defeat Quetzalcoatl in Shin Megami Tensei V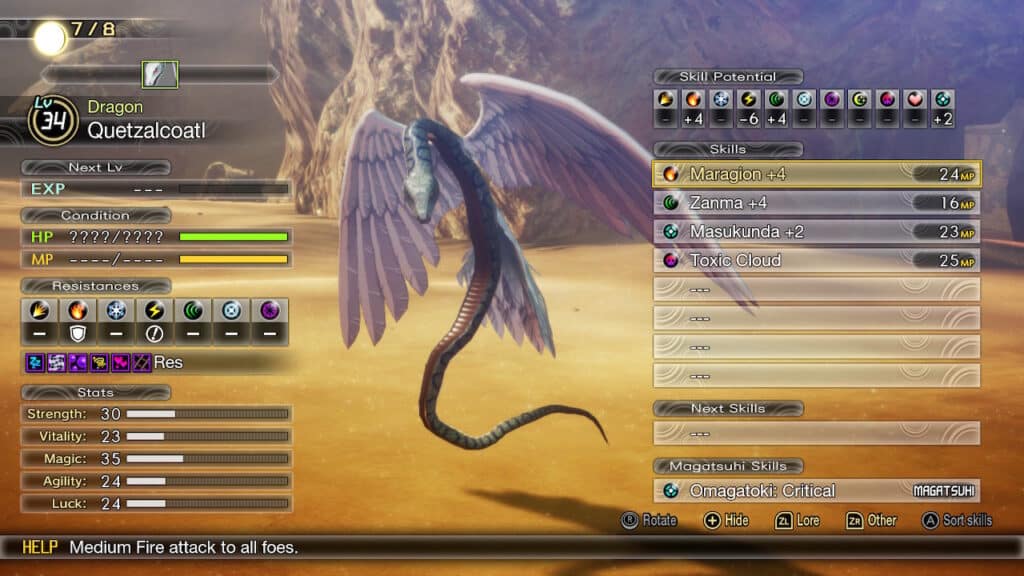 Quetzalcoatl will primarily use a Maragion +4 to the entire party. Its secondary attack will be Zanma +4 which deals with wind-based attack. It is important that your party does not have any weakness to Fire or Wind-based attacks as it can wipe them out in one turn. When Quetzalcoatl prepares for a turn where it will use a Magatsuhi skill, the boss will use a Toxic Cloud that deals poison to the party. Be sure to have a Amirita item or a spell that can cure poison status.
When it comes to Quetzalcoatl weakness, be sure to have demons that can use powerful lightning spells like Zionga, Zio, Mazionga, etc. Dealing with four consecutive Zio-type spells will ensure a critical hit to the boss and will give your party an extra turn each.
Don't forget to inflict status ailment to the boss as well such as charm or seal. It will miss but if you are lucky enough to inflict status ailment to the boss will give you a slight advantage in battle.
Rewards
Once you defeated Quetzalcoatl you will now be able to fight Artemis and recruit her to your party.
For more guides like on How to defeat Quetzalcoatl in Shin Megami Tensei V, check out our Guides page.
Shin Megami Tensei V is available now exclusively for Switch.