Holidays are stressful, especially with technology and life constantly evolving. With COVID-19 changing so many things, people are looking to the holidays as a way to not only help others but improve their own experience. To make it easier, we're breaking up each listing by the system, overviews of key tech products, the tech itself, and even different generations to prevent confusion. So, without further ado, here are our suggestions for Xbox One/Series owners.
Holiday Gift Guide 2021 – Xbox One/Series
Xbox Game Pass Ultimate
Unlike other platforms, Microsoft makes it extremely easy to help players out with Xbox Game Pass Ultimate. Not only does it include Xbox Live Gold, which is needed to play online, but it's also easily the best value in gaming right now.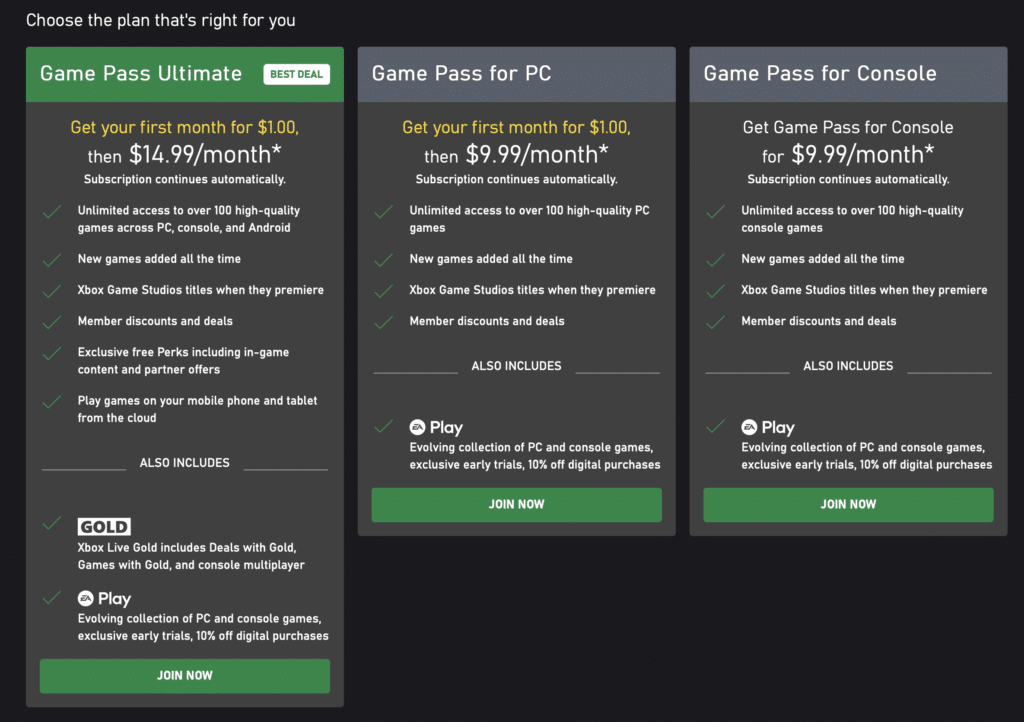 For $14.99 a month, players get the aforementioned Xbox Live Gold, plus the ability to play every Xbox Game Studio game, for free, during the duration of your subscription. In addition to that, it includes deals, partner offers, EA Play, plus access to hundreds of other games to play and enjoy. It really is the best choice for anyone on the fence or just wanting a guaranteed hit.
Games
Psychonauts 2
After years of waiting, both critics and fans agree Psychonauts 2 is a hit. Building off the quirky foundation of the original, the sequel was praised for offering an intriguing narrative surrounded by unusual and endearing visuals. It's the type of experience that stands out in the best kind of way, something players have absolutely taken note of. Best of all, the delightful experience has enjoyable platforming sections that really round out the overall experience.
Forza Horizon 5
Over the years Forza has made a strong name in the racing game community. With absurdly detailed visuals, realistic tracks, and great overall quality, it's easily one of the strongest franchises Microsoft publishes. The latest release, Forza Horizon 5 only builds on this by taking players to the sprawling landscapes found in Mexico. Bold colors and distinct flare help take this racer to the next level.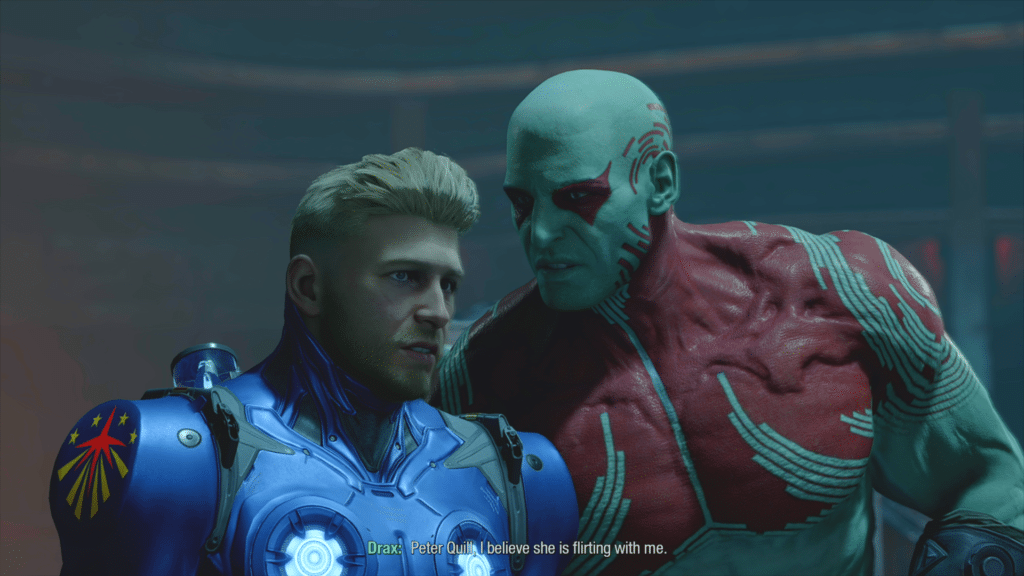 Marvel's Guardians of the Galaxy
One would be forgiven for thinking less of Marvel's Guardians of the Galaxy after the experience with Marvel's Avengers. While somewhat weak in the gameplay department, players found the story and dialogue too engrossing to put down. It honestly builds on the best parts of the movies, of the same name, offered without forgetting what makes videos games unique. It's honestly much closer to what players expected from Marvel's Avengers and absolutely worth giving a chance.
Back 4 Blood
While not quite Left 4 Dead, the newly created Back 4 Blood builds on the beloved foundation by adding new mechanics and obstacles. Part of what makes it work so incredibly well is the importance of synergy. Having the right cards, good callouts and a great understanding of the game is helpful in even the lowest difficulty. And, with the highest difficulty, nightmare, being a true test of one's skill, there is more than enough to keep the experience going. Especially with the roadmap suggesting a bright future.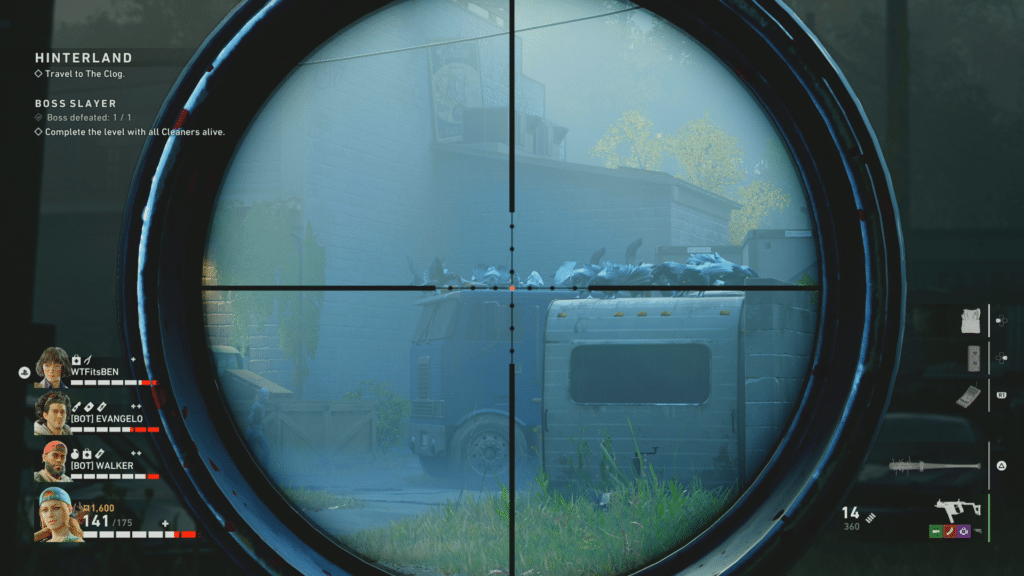 Hades
Currently, the roguelike and rogue-lite genres are both fairly popular. Hades takes the traditional idea of games being punishing experiences that take time to master and expand on it by giving players constantly changing challenges to overcome. Some runs will be easier than others, a few will come down to luck, with it slowly building to a delightful climax.
Not only does Hades handle all these things well, the experience resonated to such a point it has helped people get into the fairly inaccessible genre. Naturally, it shouldn't come as a surprise the original PC/Switch release was praised to the point where it was a commonly mentioned Game of the Year title.
Halo Infinite
Adding upcoming titles is always hard, as there is no guarantee these titles will deliver but there is no denying Halo Infinite is a safe bet. Since it was announced we've seen massive visual improvements, more dedication, and a commitment from 343 Industries to avoid a bad launch. That isn't to say it won't be bumpy, as there is no co-op at launch, but being forthcoming with this fact is a good sign.
Accessories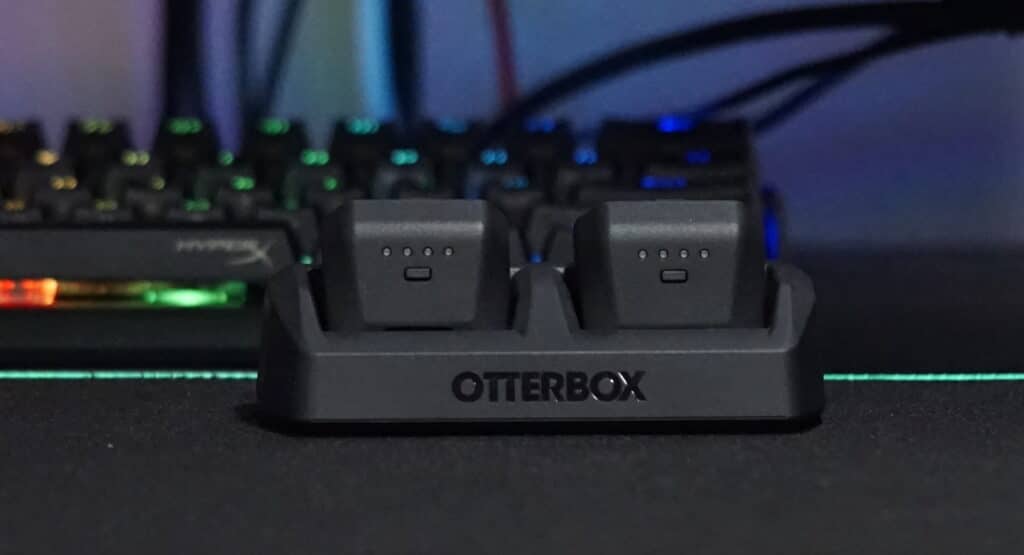 Xbox X|S and Xbox One Power Swap Controller Batteries
Microsoft sticking with batteries is one of the more divisive topics for the platform. Despite not being as simple as Sony and Nintendo's internal rechargeable batteries, the ability to always have power can be invaluable to some gamers. A common counterargument is the benefit of rechargeable batteries. Otterbox took this a step further with their Power Swap controller system.
The small docking station allows players to quickly insert and use a battery while the other is charging. It isn't the first or only of the kind, there have been many over the years, though the Power Swap system is one of the nicer looking setups for anyone concerned with how their gaming area looks.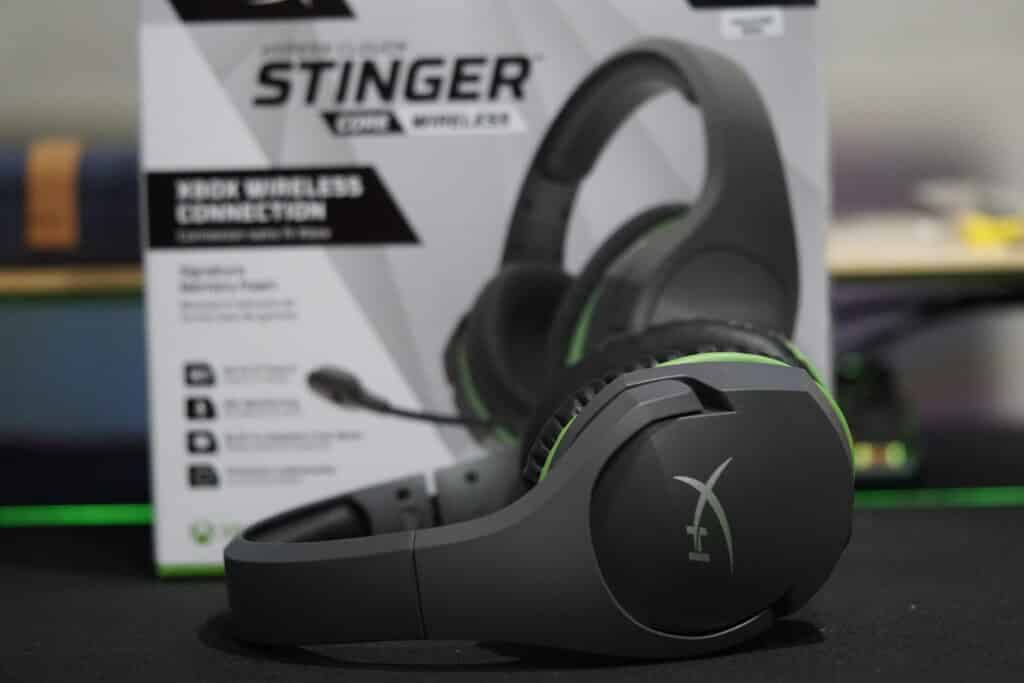 HyperX CloudX Stinger Core Wireless Gaming Headset for Xbox
HyperX's latest headset, CloudX Stinger Core Wireless for Xbox, is one of the cheapest headsets that offers a direct connection with an Xbox console. This makes it super easy to connect, use and enjoy your headset without dongles or other things taking up space. Add in a lightweight and durable design and it's a good choice for someone looking for a good headset without going crazy. The only downside is this is a headset made exclusively for Xbox owners.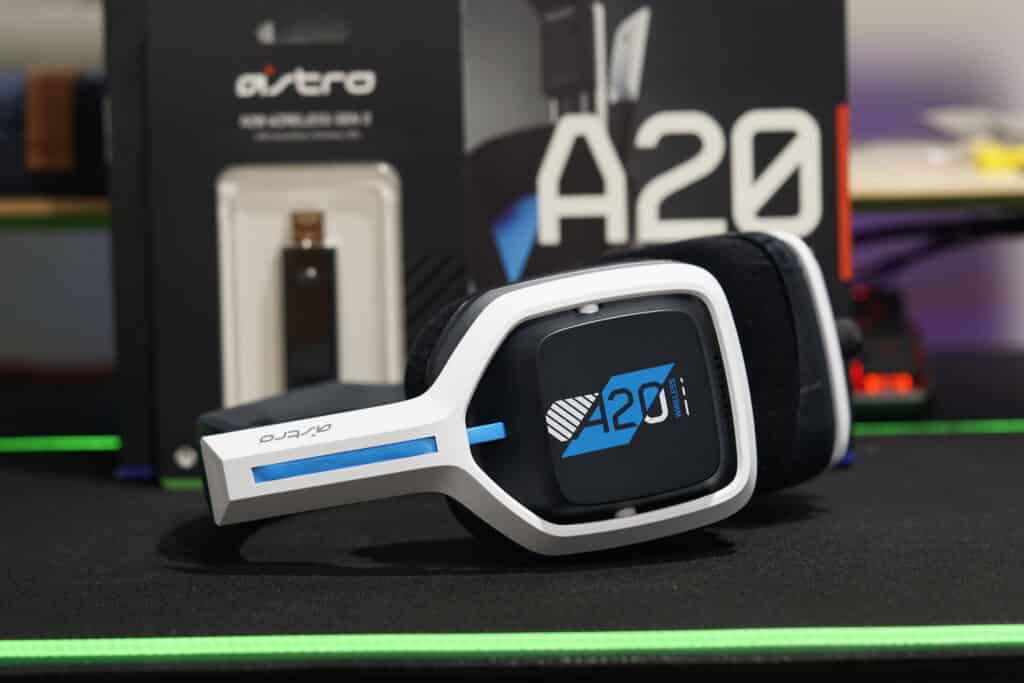 Astro A20
Astro's A20 is one of the most unique headsets on the market. Instead of focusing on sound quality, interesting features, look, or any of that, it's one of the very few wireless headsets that works on both Xbox and PlayStation.
For a while, this has been an unfortunate compromise. Get a wireless headset that works for everything besides Xbox or opt for an Xbox-specific one. Astro simplified the process by still using dedicated Xbox and PlayStation looks and branding, with an additional purchasable dongle. Perfect for anyone looking for wireless on both platforms.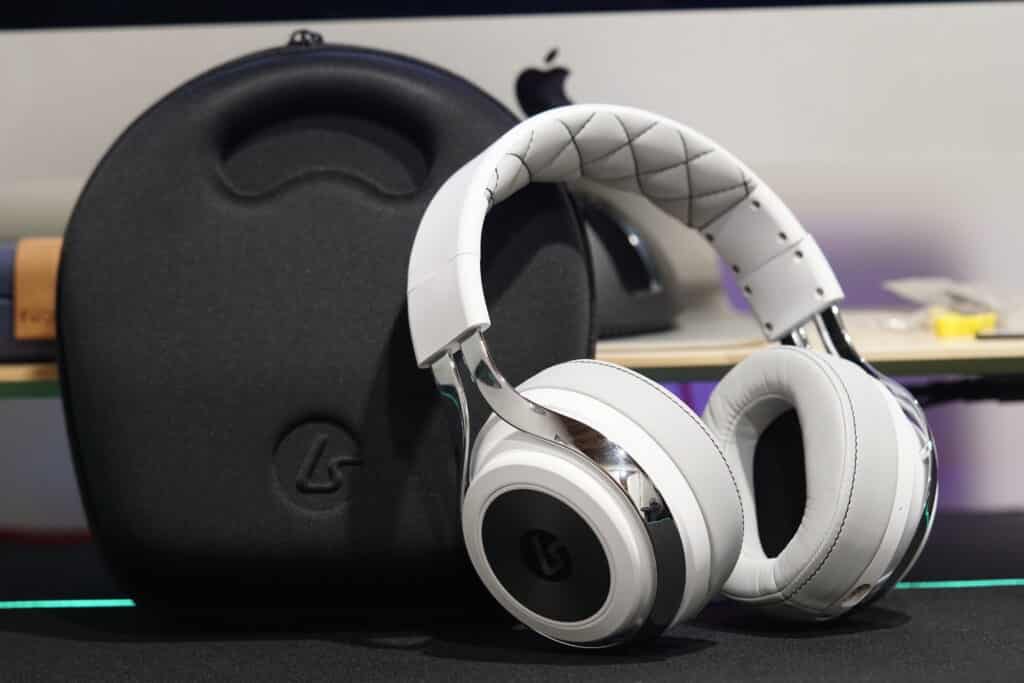 LucidSound LS50X
Finding a headset that checks every box can be rather difficult. Some are missing features, others ruin the experience with too many settings or just have bad button placement. LucidSound's LS50X is easily one of the simplest Xbox wireless headsets on the market. Key features, including Dolby Atmos/Windows Sonic support, Bluetooth, dedicated game and chat volume, premium materials, and more make it a strong headset. Not only does it stand out in features, but the volume knobs on both ear cups are also one the simplest and nicest looking volume controls on the market.
Xbox Design Lab Controller
Xbox Design Lab is perhaps one of the coolest things Microsoft offers that very few players even know about. Instead of forcing players to stick with conventional colors like black, white, blue, red, or if you're feeling daring grey, Xbox Design Lab allows players to make their own controller from a wide variety of options.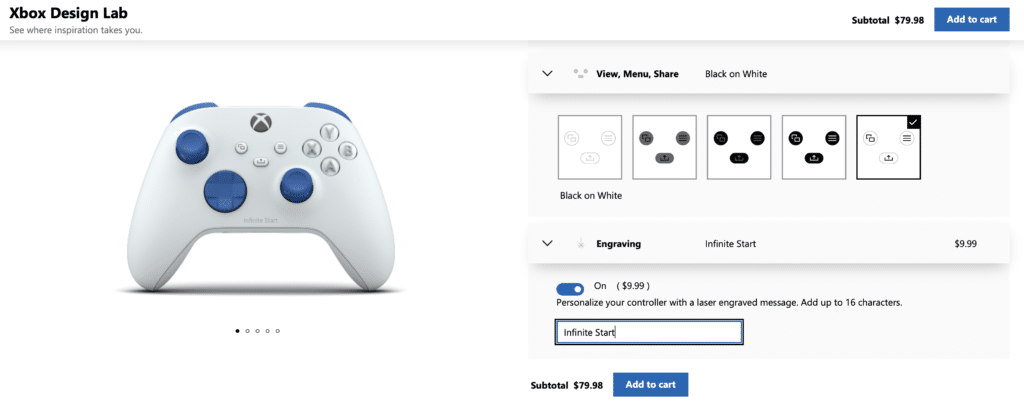 Options include front, back, triggers, thumbstick, and even engraving. While it costs a little bit more than a normal controller, with some notable disadvantages like not being returnable, it's a personalized gift that really isn't much more than a normal controller.
Seagate Storage Expansion Card for Xbox Series X|S
As our only Xbox Series exclusive product, the Seagate Storage Expansion Card is perhaps one of the simplest and most useful accessories for the new consoles. Instead of a complicated installation or confusing details, players can simply buy between 512 GB and 2 TB of storage for their new console. This is incredibly helpful with some games easily using 100 or more GB of data. With this players can pop it in and enjoy far more games without missing a beat.