One of the optional tasks in Unsighted is defeating an enemy known as M. They're scary characters that can be a powerful ally or a terrifying foe. However, finding them can be rather tricky. There is a notification that appears when certain conditions are met, otherwise, you either notice their location or you don't. Naturally, those looking for the Life and Death trophy/achievement might want some help finding and defeating M.
Unsighted Life and Death Trophy/Achievement Guide
Locating M
M is located on top of the Cathedral Entrance. It's fairly easy to miss, especially since it isn't a location you'll frequent, with a small patch of vines leading to a small door. There will be a small fee, I just paid the $1,000 to end it, and that will unlock the path to M.
Unlocking the Fight
Unlike most vendors, M is useful but destructive. She will offer to take the time from any disposable character and apply it to your own. This is invaluable for anyone looking for a longer run, as some of these characters have 300+ hours of life for you to take.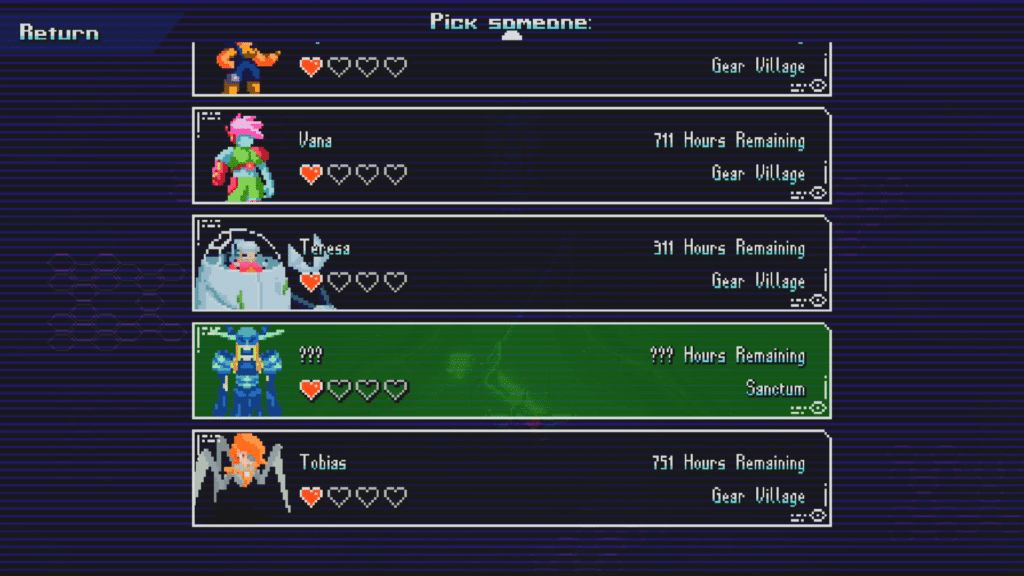 You'll be asked to pick from the various characters you have met or opt for no one. To fight M, you must select them from the list of characters. She will be offended and disappear. Immediately after you can interact with her and will still offer her support. Selecting her again will trigger the fight after a brief exchange of dialogue.
Please note, if you select anyone besides M you'll lose the ability to fight her on that run. Any of the new game options will give players the option and can be done immediately.
Fighting M
Despite having one of the simplest move sets, M is a fearsome foe. She does considerable damage and basically requires a parry to damage. As a result, there are a couple of ways to make her easier.
The first is leveling the corrupted blade. I got mine to level 36 and it gives 56 attacks compared to my level three Flameblade doing 13. This can help bridge the gap between skill and damage.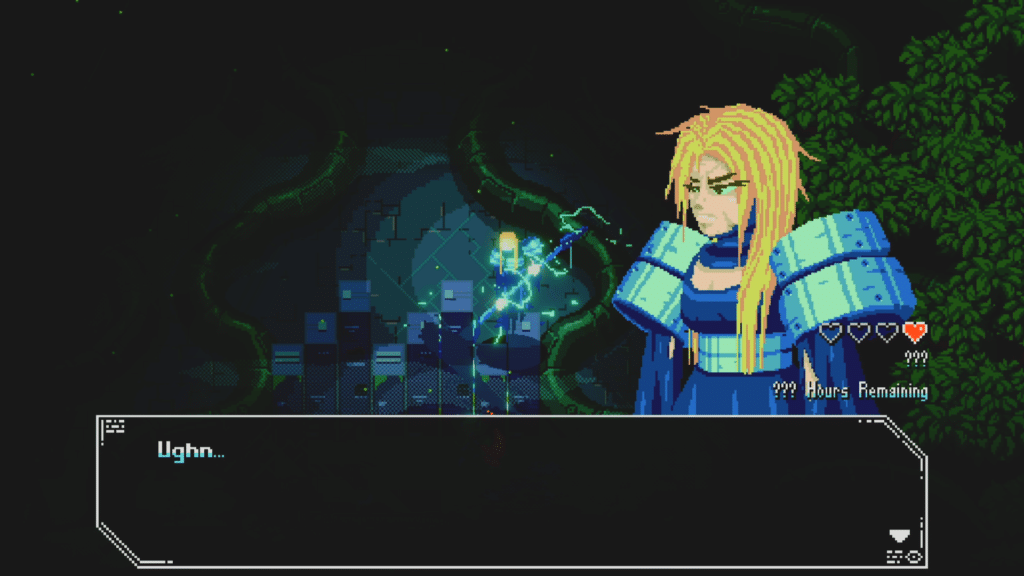 Another, arguably cheesy, method is to beat the game and then lower the difficulty. Not only does it make her weaker, but the time between teleports is so long you could honestly beat her without a parry.
Finally, if you just want to do it without either, playing strict defense works fairly well. Watch her teleports and wait for a swing. Once you parry her, she will always follow up with an attack that must be perfectly parried. As long as you can do that, you should be able to win.
Rewards
In addition to the trophy/achievement, M will give you the key Card needed to explore some places in the final area. An absolute must for anyone looking for every trophy/achievement.