For most Teenage Mutant Ninja Turtles: Shredder's Revenge players, Like the Old Days! or Who Needs a Dock? will be your last trophy/achievement. Hard mode can be extremely difficult, especially with the changes between story and arcade, though there are actually a lot of little things you might not realize that make a difference.
Editor's Note: While this guide is intended to teach players tips/tricks to overcome the difficulty, we did discover a cheese if you prefer/need that method.
Teenage Mutant Ninja Turtles: Shredder's Revenge Like the Old Days! Trophy/Achievement Guide
Forget the Story Mode Stuff
Despite including a score system and the "how to play" section mentioning levels, they don't exist in arcade mode. Instead, lives are dictated by difficulty, with the amount increasing by one for every 200 points you collect. This is a lot harder than story, since there are no collectibles, but the biggest difference are special attacks.
In story mode you can hold up to three special attacks to unleash at any point and time. Arcade is a hard limit of one, meaning you need to use it frequently and make it count. Thankfully, this can in some ways make things easier.
Read the Tutorial
I know it sounds silly, but the tutorial explains some basic mechanics you might not realize. One of the most useful is taunt. As the name suggests, your character will taunt, preventing you from moving until it finishes or you get hit. What makes this useful is each successful taunt gives a single bar of super. The extremely useful thing is each section has a predetermined amount of enemies that, once defeated, is completely safe. Instead of rushing forward, have everyone taunt so you'll go into the next fight with a special attack.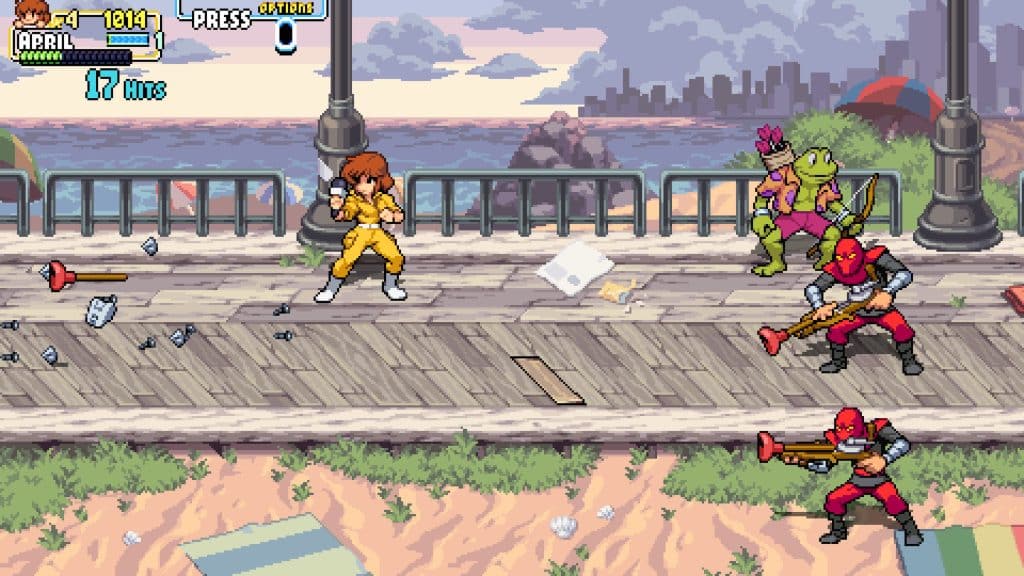 Cheer up is another extremely useful one for high level play. Due to a finite amount of pizza, players need to be creative if they lack the skill to beat this mode. For example, before getting the pizza, if someone is close to full health, use cheer up on them. This will give the other player some of your health, allowing them both players to have more overall health. This can also be used to share the pizza if both players are on death's door.
Most Traps Work in your Favor
It might sound weird, but Teenage Mutant Ninja Turtles: Shredder's Revenge sets most traps up in your favor. Outside of the floorboards, every trap you can activate will eventually have a key moment when you're supposed to use it. By learning all the intended times and use cases, you can make things significantly easier.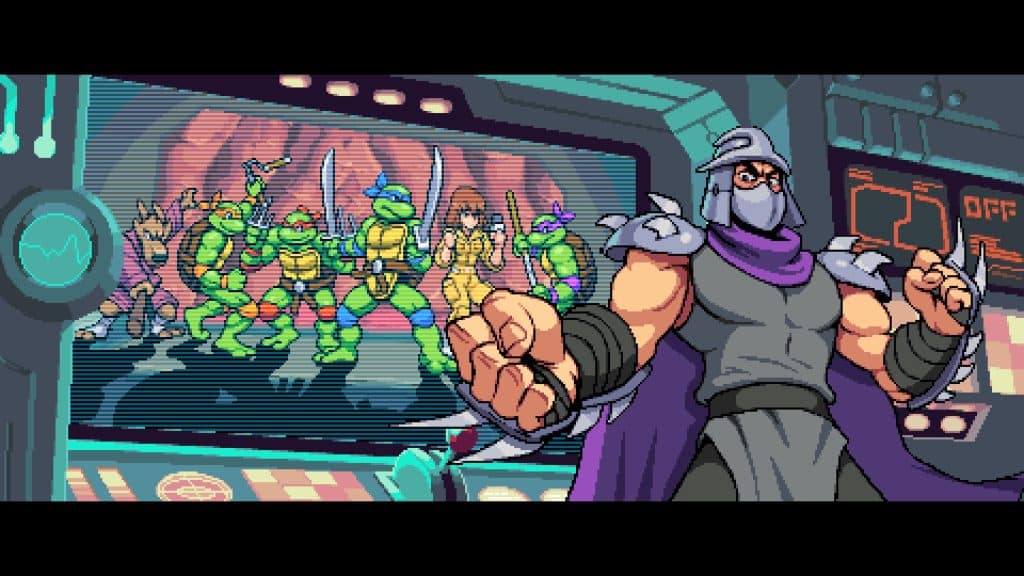 Play to your Strengths
There is no best character for every situation. Typically someone has a move or benefit that makes them a better choice than another. One example is Donatello is extremely useful for damaging the car boss due to his range, just like Master Splinter is great for no damage runs due to his insane overall damage. If you play with others, sometimes the best tactic is to either avoid combat of support your teammate as they do the heavy lifting.
Know Your Special Attacks
Generally speaking, the initial special is for crowd control, the dodge version is ranged and the jumping is the best in terms of DPS. By knowing what to do, like using the jumping one is best for most boss fights, you can vastly reduce your chances for a boss to punish.
Secret Boss Mechanics
While there are probably some I didn't figure out, the Episode 10 boss Metalhead and the Episode 12 boss Chrome Dome, have a secret mechanic that makes them a lot easier.
For Metalhead, when he is using his missile attack there will be one that doesn't explode. By killing the adds/getting a clear shot, you can immediately end this attack by hitting him with the missile.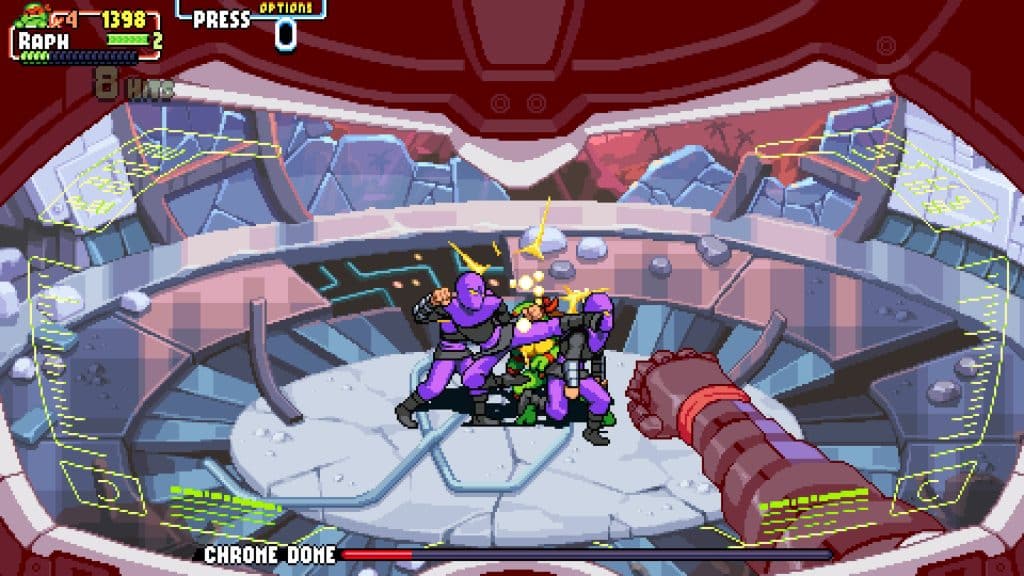 As for Chrome Dome, odds are you figured out he can't be damaged until you defeat enough adds to spawn the explosive barrel. What you might not know is when the field of view shifts to his visor, you can simply throwing an enemy at the screen will stun him. It makes that sections significantly easier.
Super Shredder Seems Harder than he is
Having beat Super Shredder without taking damage, he seems harder than he actually is. Odds are you'll still take some damage, he is noticeably more deadly on hard, but one useful trick is finding the safe spot between flames.
This is done by seeing where his flames are going and just standing between them. They don't change direction and last long enough to get a taunt in. The same can be done right before he takes damage, something that can make this fight a lot more manageable.