Each season brings a bunch of new things to Destiny 2, with season of the splicer finally adding transmog.
While this change also made it so shaders were infinite use and no longer take up inventory space, it also increased the bright dust required to purchase them. As of last week, a new shader was only 40 bright dust, with shaders now costing a monstrous 300 bright dust. However, Bungie hid an easy way to get a good number of shaders.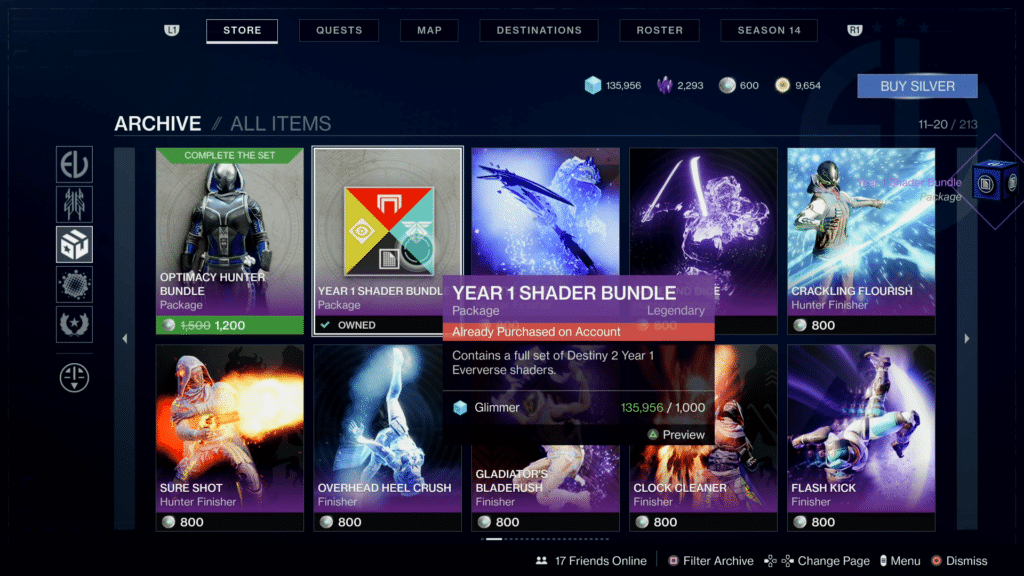 When logging into Destiny 2 following the latest update, there are a number of changes. One of the first ones is a prompt to look at Eververse. Before you get put off by Bungie reminding you about their paid shop, attention is called to the archive section. In this area a wide variety of emotes, finishers, costumes and ornaments are finally for sale. For many this would be enough, but among the items is a year one shader bundle, like seen above.
What makes this item unique is players are given 31 shaders for 1,000 glimmer. Once purchased, simply open the box and it will unlock all these shaders for use. No word on a time limit or future bundles but I would act fast.