No Need for Mutagen! is easily the longest and most tedious trophy/achievement in Teenage Mutant Ninja Turtles: Shredder's Revenge. Not only does it not apply to arcade, this is basically seven additional playthroughs just for levels. Even if a run isn't particularly long, it's still the last thing you want to do before the potential countless attempts to beat hard mode. Before you worry too much, we found some neat tricks to make it a lot quicker and easier.
Teenage Mutant Ninja Turtles: Shredder's Revenge No Need for Mutagen! Trophy/Achievement Guide
Basic Information
Having tested this a bit, I can tell you the average full playthrough with every collectible obtained on easy gives a score of roughly 2,730. This is enough to get one character complete (2,000 points) and a little under half a second one. It isn't terrible, it means roughly six complete playthroughs with every collectible obtained will level everyone, but there are some little things that can make it go significantly faster.
Is Hard Worth It?
Based off my tests, no. Easy doesn't just make things faster, it reduces many of the requirements for challenges. These two things make a substantial difference that makes it a clear choice for anyone looking to finish this quickly.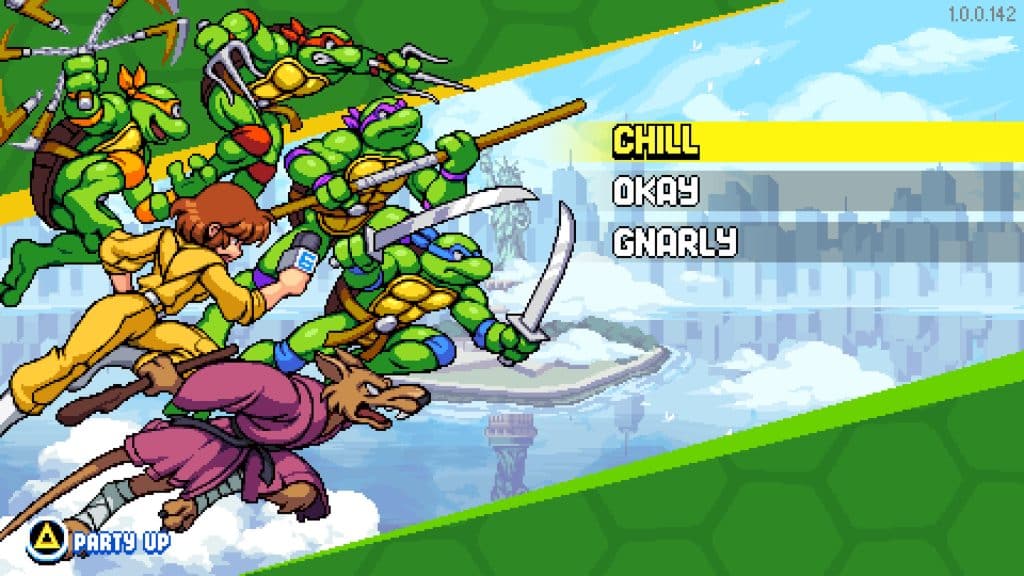 Are Challenges Worth It?
Unless they happen through normal means, I wouldn't bother with them. They give a small amount of points, though the speed you gain by using special attacks or not worrying about every detail vastly exceeds it.
Are Collectibles Worth it?
Collectibles have a substantial impact on points. So much so that, without getting them you're basically looking at seven full runs to level everyone.
Should I Farm Stages or Runs?
Despite stages offering a lot of points, it's generally faster to do a whole new run since that will allow you to get every collectible again. This also feeds into the idea of the point exploit, which you can find explained below. The only thing to keep in mind before restarting your cycle is to read the menu closely and I strongly suggest making a copy of your save before doing it.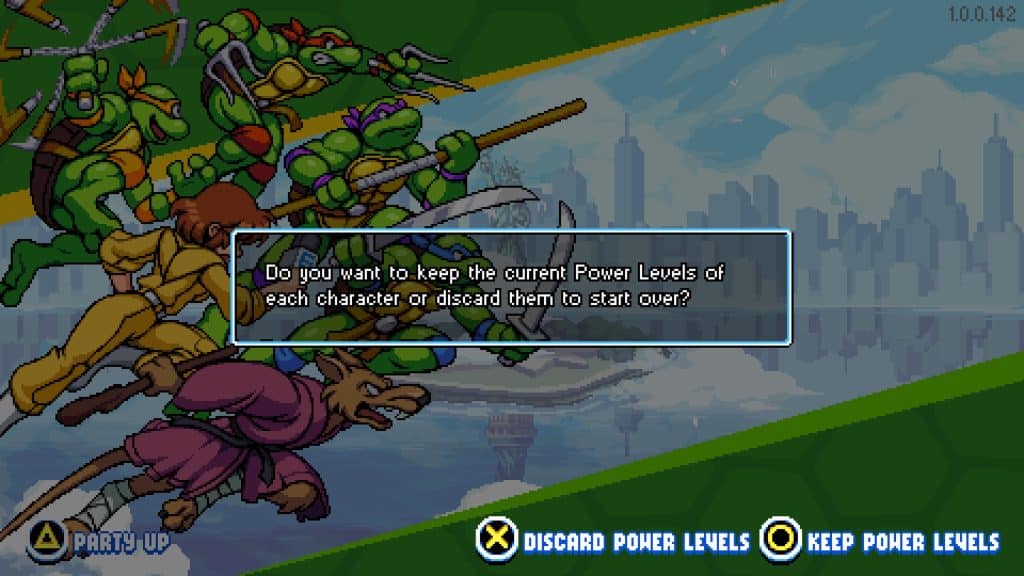 After confirming you want to restart, there will be a screen that mentions discarding or keeping power levels. Typically, players will just push cross and move forward, but on this particular screen you want to make sure to select keep power levels.
Point Exploit
Finally, While I can't confirm this works the same way on Xbox, PlayStation owners with two or more controllers can vastly speed up the process by doing maximizing free points.
Basically, whenever you find all of the collectibles of a certain type, the character will give you a considerable amount of points. Doing them all is around 500, which is a quarter of the way to level 10. The important thing is, when multiple local players complete the quest, both characters get the full amount of points. So if you have three controllers, that is 1,000~ additional points for just signing a character in for a couple minutes and visiting a few locations. Even a single controller doing this on every character reduces this from roughly six runs to a little under five.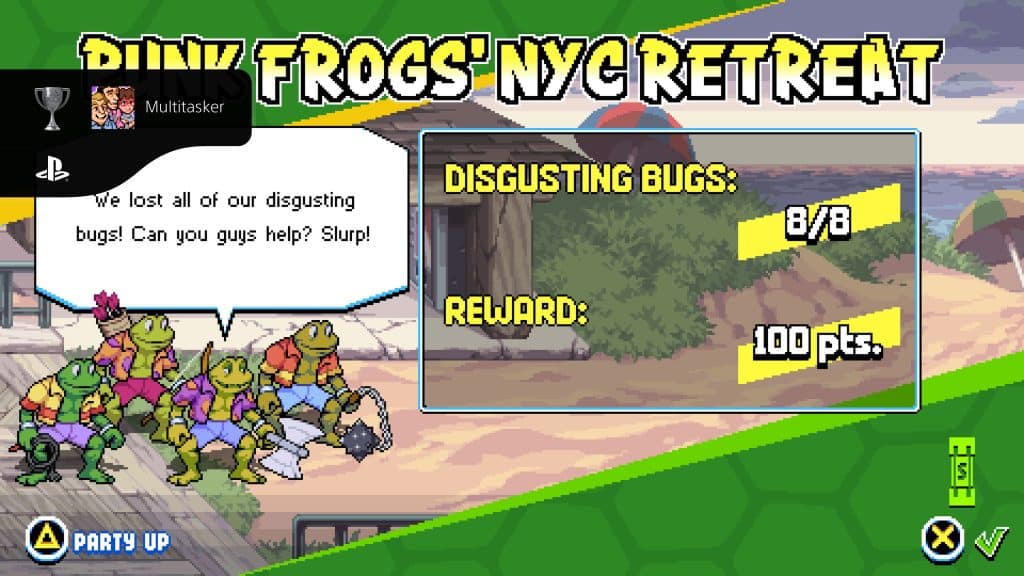 This can be furthered by spawning additional characters before finishing a stage. Beating the boss gives around five points, the stage itself is roughly 20 and any challenges you happen to complete by beating the stage will increase this total further. I know this isn't as simple as the other method, though it adds around 400 total points.
By doing both methods a run now offers around 3,630 total score. As a result, you now only need to do a little under four complete runs to finish every character.