With another year behind Nintendo Switch owners, the console is in an unusual place. Some players will have everything, whereas others are finally taking the plunge and need everything. To make it a lot easier, we wanted to include a wide range of options to help you this holiday season.
Holiday Gift Guide 2022 – Nintendo Switch
Games
Kirby and the Forgotten Land
For the younger players out there, Kirby and the Forgotten Land is one simple and charming adventure. With new power ups in a familiar world, it's the type of simple fun you can only experience with Kirby.
Sonic Frontiers
Sega finally released a new Sonic game that is making positive waves for the beloved franchise. Given the fresh new take, along with some much needed retooling, it is the first Sonic game in a while that leave players hopeful for the future.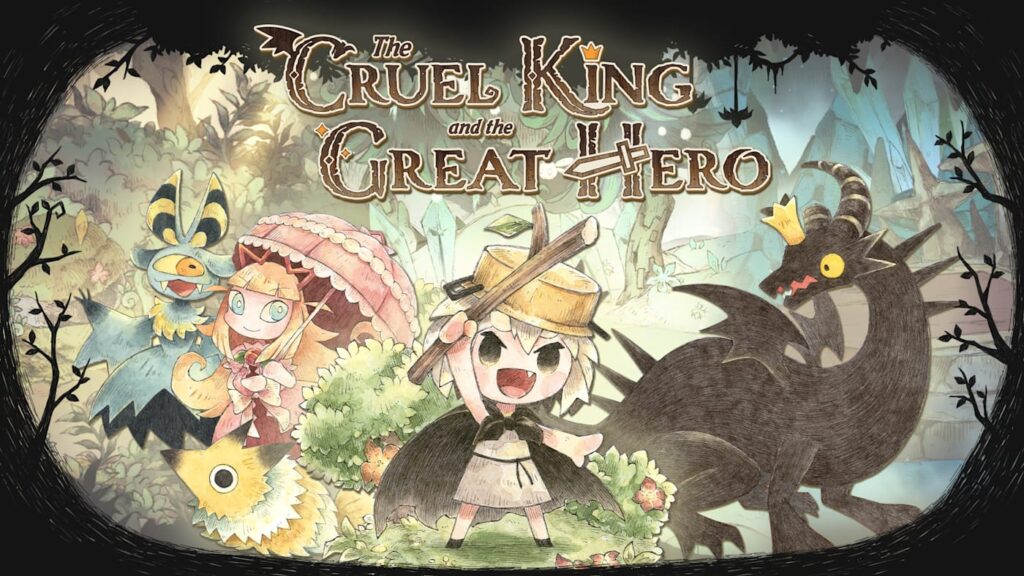 The Cruel King and the Great Hero
The Cruel King and the Great Hero is one of the weirder games released by NIS America. Behind the cute look and adorable story is a sad adventure of a hopeful hero and fearsome antagonist. Come the end, it's hard not to cry as you finish this impactful adventure.
Them's Fightin' Herds
On paper a My Little Pony-esque fighting game sounds like a disaster. However, not only is Them's Fightin' Herds a surprisingly complex fighter, every character has a lot of personality. Along with getting a solid core experience, physical editions include the season pass, adding another four characters to the mix.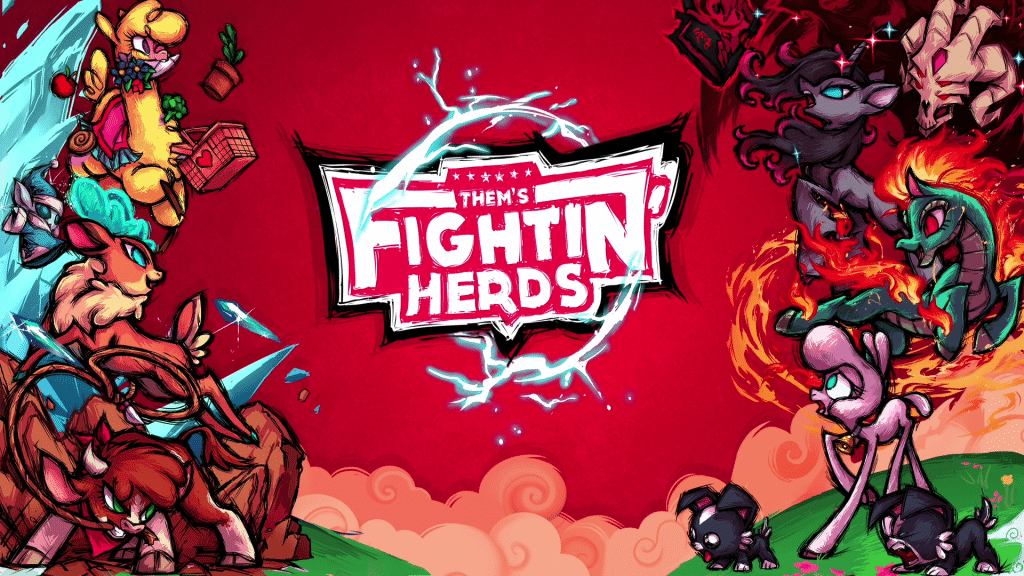 Nintendo Switch Sports
While it isn't quite Wii Sports, Nintendo Switch Sports brings a similar experience to the portable platform. Given bowling and other favorites are included, it's the perfect addition to your set up, or just to have for the family to get together.
Prinny Presents Series
One downside to niche games is finding a way to play them over time. So many classic titles are locked to a single platform, forcing players to rely on questionable ways to play. NIS America addressed these concerns by creating the Prinny Presents series. With each release including two of their beloved games from the past, it's the perfect way to introduce players to the originals, or classic characters like Zetta.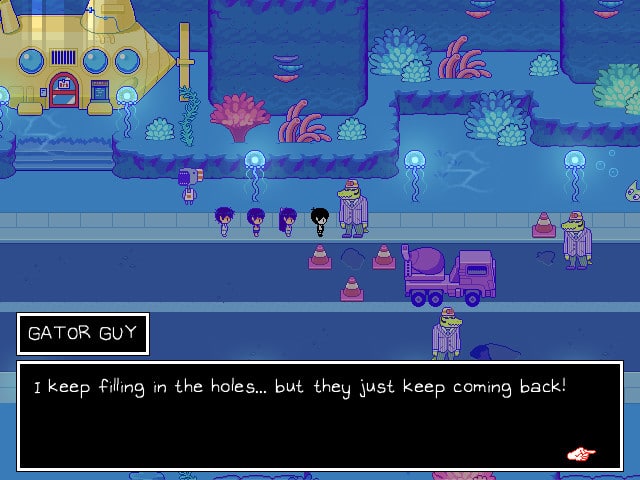 Omori
The Mother series is probably one of the most well known and unplayed franchises out there. Regardless, the impact they had on gaming is undeniable, with a lot of the charm being found in Omori. Even though this would be enough for some, they took it to another level by adding a gripping narrative that is sure to keep players interested through the whole adventure.
Accessories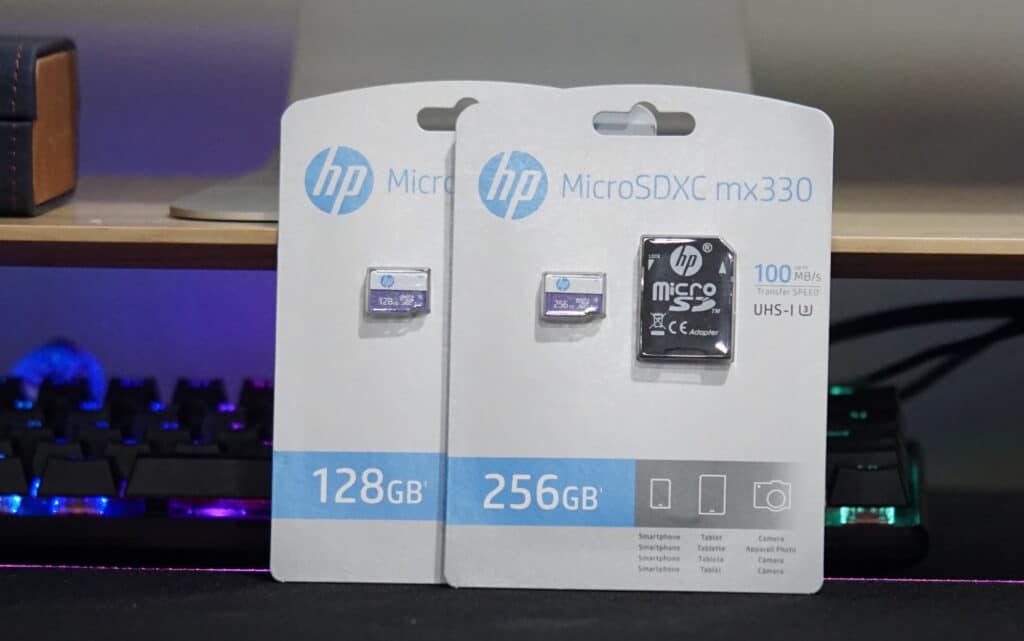 MicroSD Card
A lot has changed since Nintendo released Switch in 2017. Arguably the biggest is the price of additional storage. Back then 64 GB was considered the best option at around $30, with something like 512 GB being a whopping $1,000. However, if you haven't kept up with the market, prices have come down dramatically.
Retailers like Best Buy typically have 256 GB for around $55 and even 512 GB is down to a far more reasonable $90. Not to mention, if you're willing to look around places like Amazon, there are options for even below that. Just make sure to buy from an authorized seller, check details and reviews for read/write speed.
HyperX ChargePlay Quad Joy-Con Charging Station
Certain products, like ChargePlay Quad Joy-Con charging station, make the perfect gift due to their use case. Some people simply struggle to justify X or Y for A or B, despite understanding the value. As a result, these make great gifts as someone else made the choice instead of you. Plus, out of the charging stations, HyperX's is stable, easy to use, and extremely secure.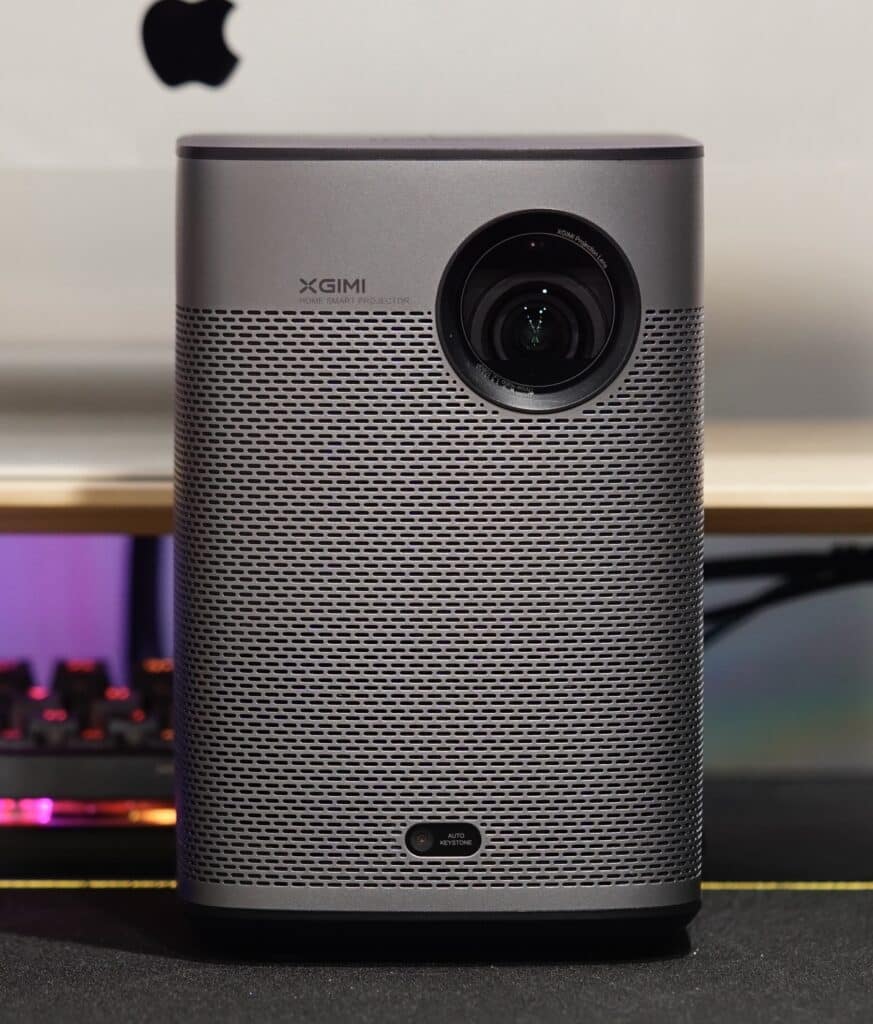 XGIMI Halo+
XGIMI's Halo+ is a great addition to something like the ChargePlay Quad, as they simply encourage togetherness. Not only does the portable projector make it extremely easy to beat your friends at Mario Kart anywhere in the house, outside, or let kids have their fun, all in a setting where they can't possibly break something is a Joy-Con mishap happens. The only real downside to having the projector is quickly becoming the designated host or being expected to bring the fun with you.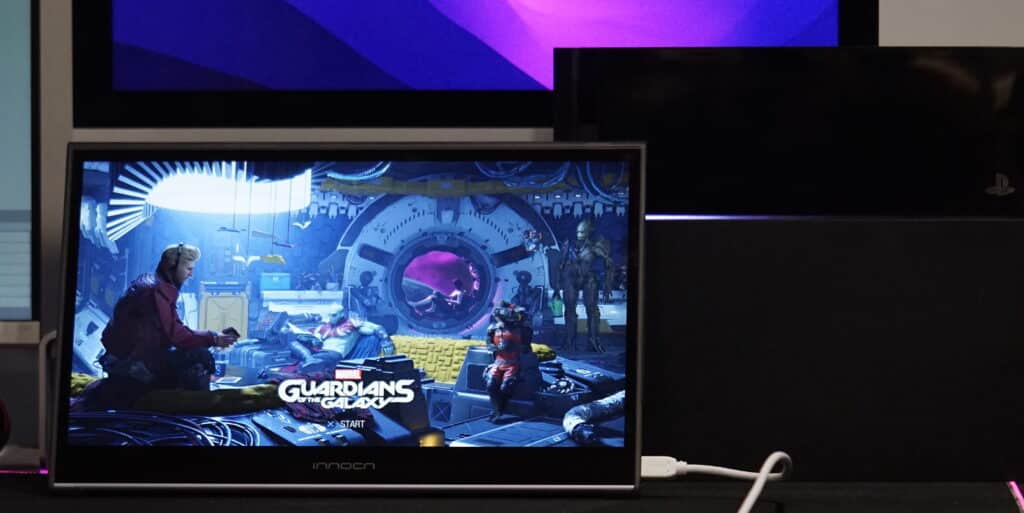 INNOCN Portable Monitor
If a projector isn't your thing, INNOCN's portable monitors are a fantastic way to build improve the core Switch experience on the go. Their latest model includes an OLED screen, optional kickstand, simply plug in an HDMI and enjoy it at home or on the go with a glorious 15.6″ screen.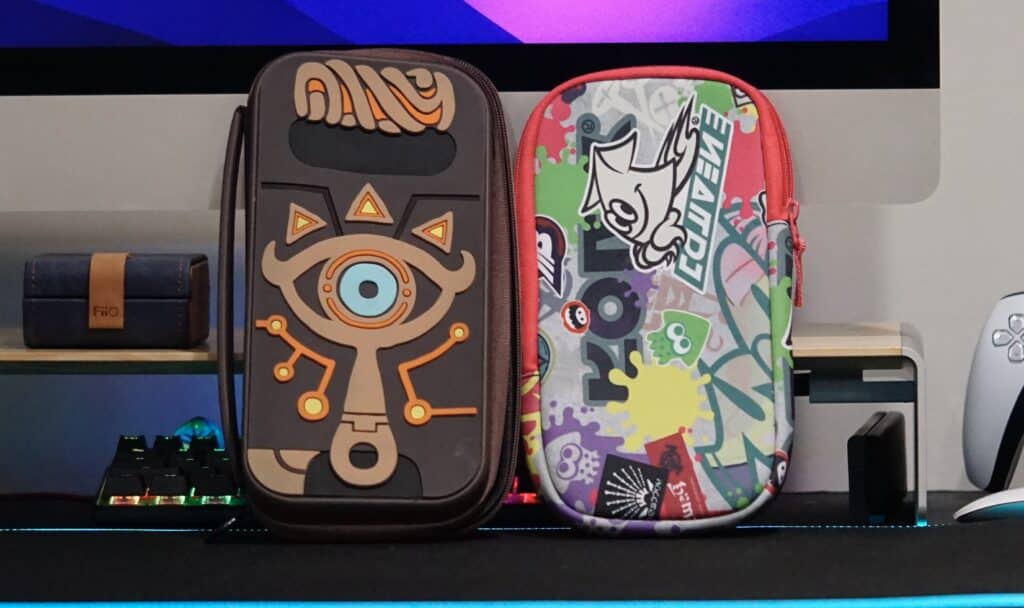 Soft or Hardshell Case
One thing you quickly learn after getting into tech is that there are a lot of considerations you don't think about. Soft and hardshell cases are one of those things, as they both have distinct advantages and disadvantages. With soft cases you're trading protection for portability; with hard cases, they tend to be a complete solution that can become problematic in bags. I suggest figuring out your optimal use case, though if you struggle with that answer, it's often safer to opt for hard.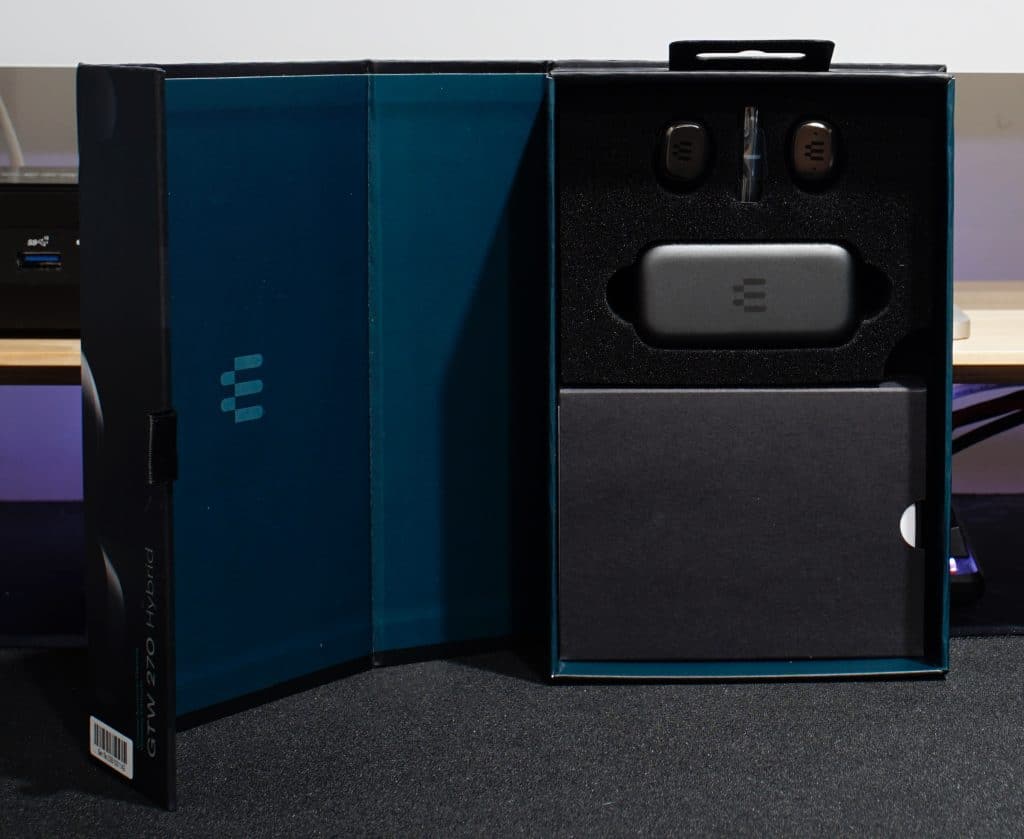 EPOS GTW 270 Hybrid
Recently, Nintendo added the ability to pair Bluetooth headphones with their console. This opened a lot of doors for players, with one of the most notable being GTW 270 Hybrid. Along with Bluetooth functionality, there is a wireless dongle that supports other platforms, or adds a more stable connection to your Switch, PC, or mobile device.
1MORE Quad Driver In-Ear Headphones
Not only is 1MORE's quad driver in-ear headphone is fantastic sounding product, it has stellar presentation. Inside is an elegant case, multiple different types of ear tips, plus a box that certainly stands out. It's the type of product that makes a good first, second, and five impression without breaking the bank.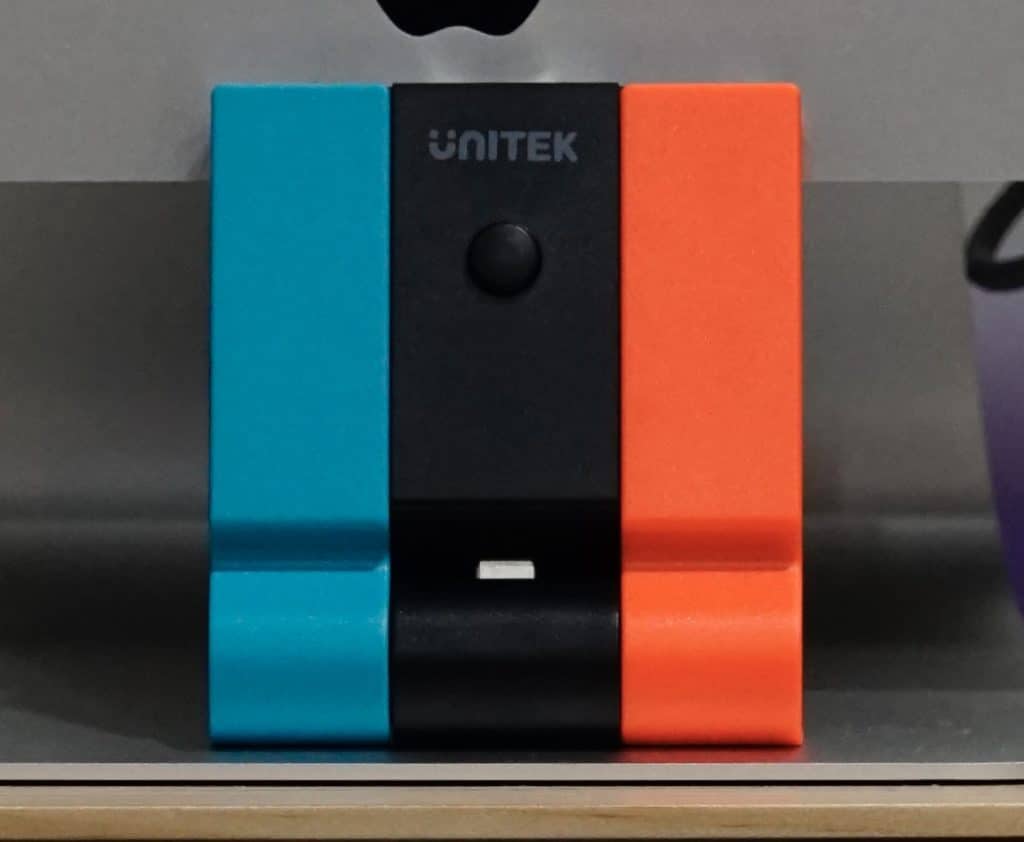 UNITEK Switch Dock
One of the advantages of Nintendo Switch is being able to instantly hook it up to another screen by connecting the dock. Various companies have offered their own take on the concept, with UNITEK's Switch dock coming out ahead due to the compact size. It fits perfectly in a Switch case, pocket, or a bag, making it a breeze to connect to a projector, monitor, or another screen at a different location. Or, if you want to keep it simple, it easily hides behind a television when you're not using it.
EPOS H3 Hybrid
Even though a lot of people are moving to true wireless options, EPOS' H3 Hybrid is a very versatile and well-priced alternative. With the ability to use Bluetooth or wired directly to the system, there are plenty of uses that extend beyond Nintendo Switch. This, coupled with the comfortable design and sharp look makes for a gaming headset that doesn't look like one.