It's hard to believe Christmas 2022 is fast approaching. With a general fatigue with all the ongoing issues, along with increasing cost of everything, the desire to make the most of the holidays is at an all-time high. Given the extreme stress this season can cause, we wanted to make it a bit easier by highlighting some fantastic products to help make someone's day.
Holiday Gift Guide 2022 – Xbox
System
Xbox Series S
Recently, finding an Xbox Series console has become a lot easier. Gone are the days where you need to follow websites, track deals, and pray you get lucky. While there isn't too many exclusives, the shift is absolutely coming.
While Xbox Series X is the better buy, if you're not looking for for a huge investment, or just want to play some amazing titles like A Plague Tale: Requiem, it's a fantastic option. Not only does it give a taste of the Microsoft ecosystem, making it extremely helpful to pair with our next suggestion, Xbox Game Pass, it's arguably one of the best values in gaming at the moment.
Xbox Game Pass Ultimate
Unlike other platforms, Microsoft makes it extremely easy to help players out with Xbox Game Pass Ultimate. Not only does it include Xbox Live Gold, which is needed to play online, but it's also easily the best value in gaming right now.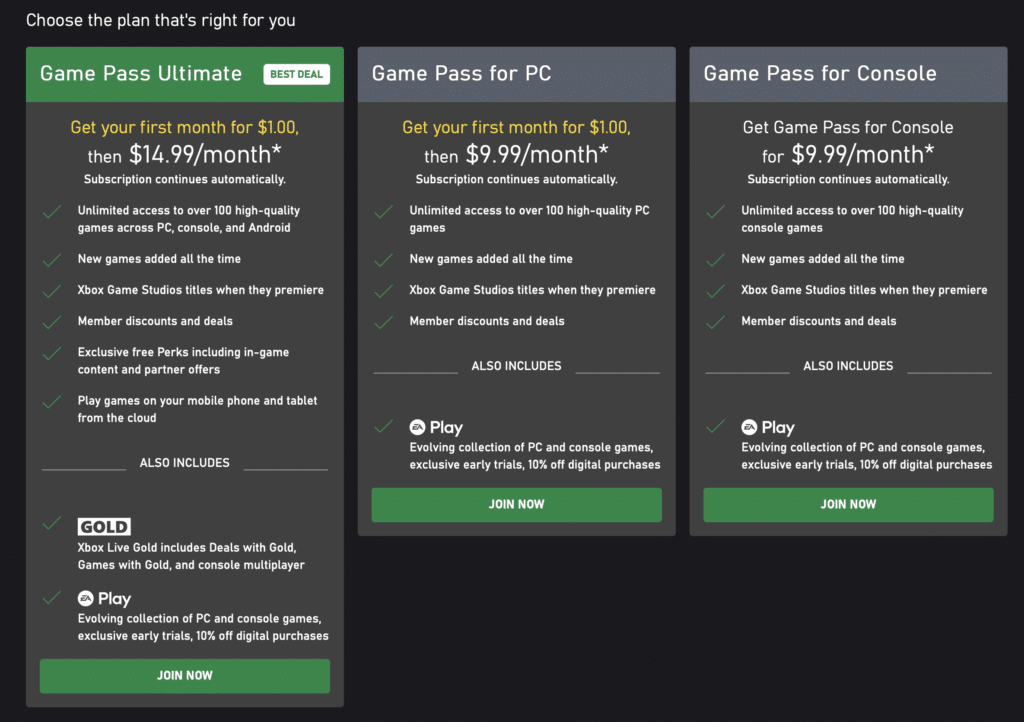 For $14.99 a month, players get the aforementioned Xbox Live Gold, plus the ability to play every Xbox Game Studio game, for free, during the duration of your subscription. In addition to that, it includes deals, partner offers, EA Play, plus access to hundreds of other games to play and enjoy. It really is the best choice for anyone on the fence or just wanting a guaranteed hit.
Xbox Series – Games
A Plague Tale: Requiem
A Plague Tale: Requiem takes place after the events of A Plague Tale: Innocence, adding a new chapter in Amicia and Hugo de Rune's adventure. Here things reach another level as the pair attempt to help their brother find a cure for his mysterious power, as the plague follows them to another land. Best of all, if you're unsure about the sequel, it's currently offered as part of Xbox Game Pass. This allows you to pick up the first title and suggest the sequel, or just mention it as part of subscription time.
Metal: Hellsinger
There is no denying Metal: Hellsinger is a unique title. The rhythm shooter tested players by asking a lot, while also expecting it to follow the beat. Given the massive skill expectations, various side tasks, and killer soundtrack, this is easily one of the more unique titles to release this year. Best of all, those unsure if it will land can currently enjoy it as part of Xbox Game Pass.
Xbox Series/One – Games
Persona 5 Royal
One of the best RPGs to release last generation is finally on Xbox platforms. The charming adventure involves a fascinating story, stylish combat, and hours to spend exploring everything the narrative has to offer. It's really a must for fans of the genre, or just want something different. Best of all, fans of the franchise can go the Game Pass route, which will give Persona 5 Royal and the other two titles sometime next year.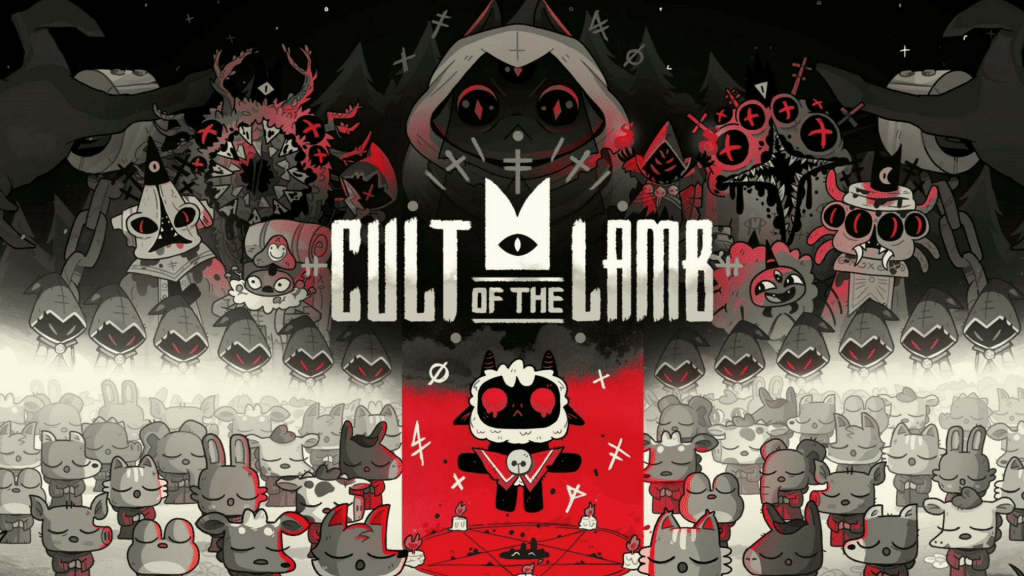 Cult of the Lamb
On paper, Cult of the Lamb really shouldn't work. Combining a city management game with rougelike elements just sounds bad, but there is no denying this is a fun experience. The engaging combat, charming visuals, and harsh choices make it one of the biggest surprises to release this year.
Tiny Tina's Wonderlands
The unlikely Borderland's spin-off, Tiny Tina's Wonderlands, managed to find charm in the ever popular world of Bunker's and Badasses. Given the unique spin off the familiar concept, it offers players an enjoyable experience, at a price that is well worth the content offered.
Dying Light 2
Dying Light 2 has improved a lot since the original release. While fans thought the release version fell short of the original, it's still a great game for exploring, fighting zombies, and playing with others. With Bloody Ties furthering the experience, it's the perfect time to give the latest entry a go.
Accessories
Xbox Design Lab Controller
Xbox Design Lab is perhaps one of the coolest things Microsoft offers that very few players even know about. Instead of forcing players to stick with conventional colors like black, white, blue, red, or if you're feeling daring grey, Xbox Design Lab allows players to make their own controller from a wide variety of options.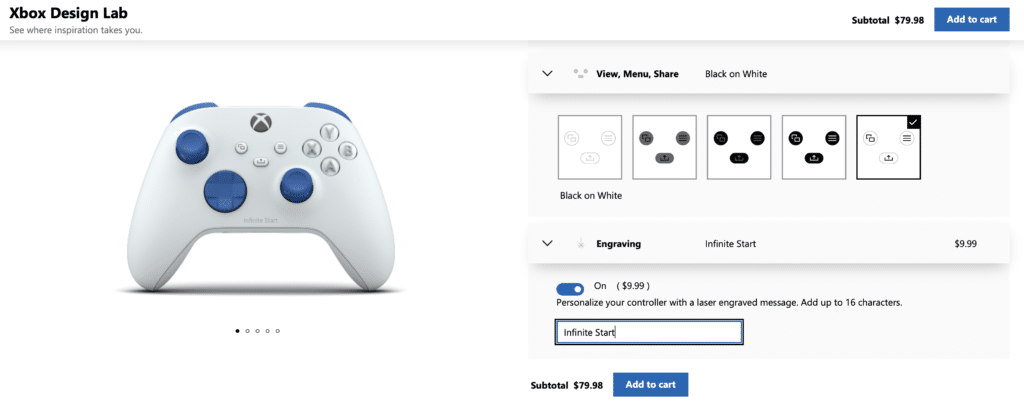 Options include front, back, triggers, thumbstick, and even engraving. While it costs a little bit more than a normal controller, with some notable disadvantages like not being returnable, it's a personalized gift that really isn't much more than a normal controller.
NACON Revolution X Pro Controller
In addition to Microsoft's solution, NACON has their own take on a pro controller. While it is, unfortunately, wired, the controller boasts some killer features at an incredibly reasonable price. This makes it perfect for someone who wants to step up their game, without destroying their budget.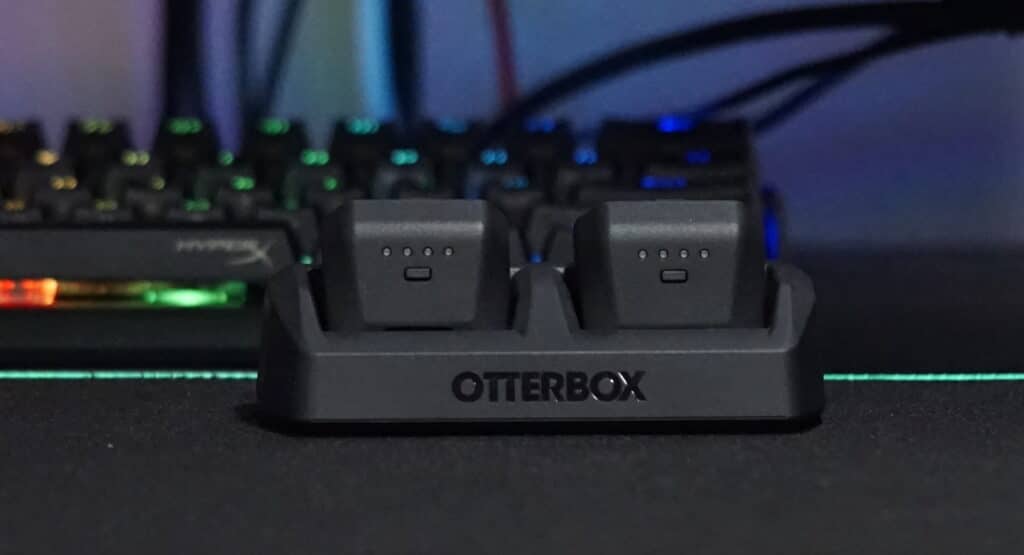 Xbox X|S and Xbox One Power Swap Controller Batteries
Microsoft sticking with batteries is one of the more divisive topics for the platform. Despite not being as simple as Sony and Nintendo's internal rechargeable batteries, the ability to always have power can be invaluable to some gamers. A common counterargument is the benefit of rechargeable batteries. Otterbox took this a step further with their Power Swap controller system.
The small docking station allows players to quickly insert and use a battery while the other is charging. It isn't the first or only of the kind, there have been many over the years, though the Power Swap system is one of the nicer looking setups for anyone concerned with how their gaming area looks.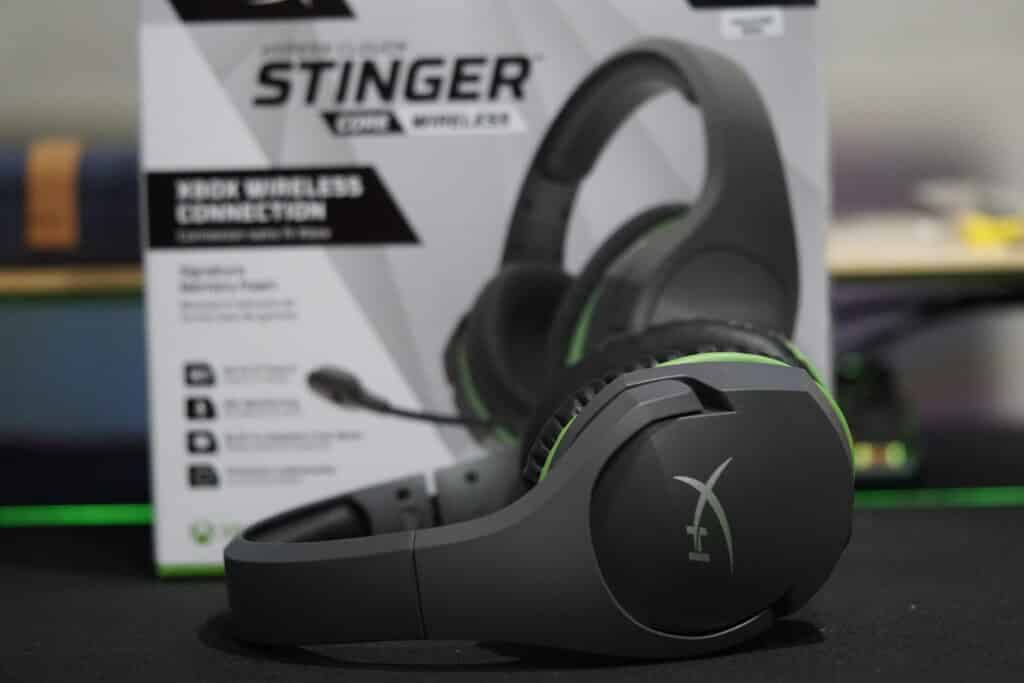 HyperX CloudX Stinger Core Wireless Gaming Headset for Xbox
HyperX's latest headset, CloudX Stinger Core Wireless for Xbox, is one of the cheapest headsets that offers a direct connection with an Xbox console. This makes it super easy to connect, use and enjoy your headset without dongles or other things taking up space. Add in a lightweight and durable design and it's a good choice for someone looking for a good headset without going crazy. The only downside is this is a headset made exclusively for Xbox owners.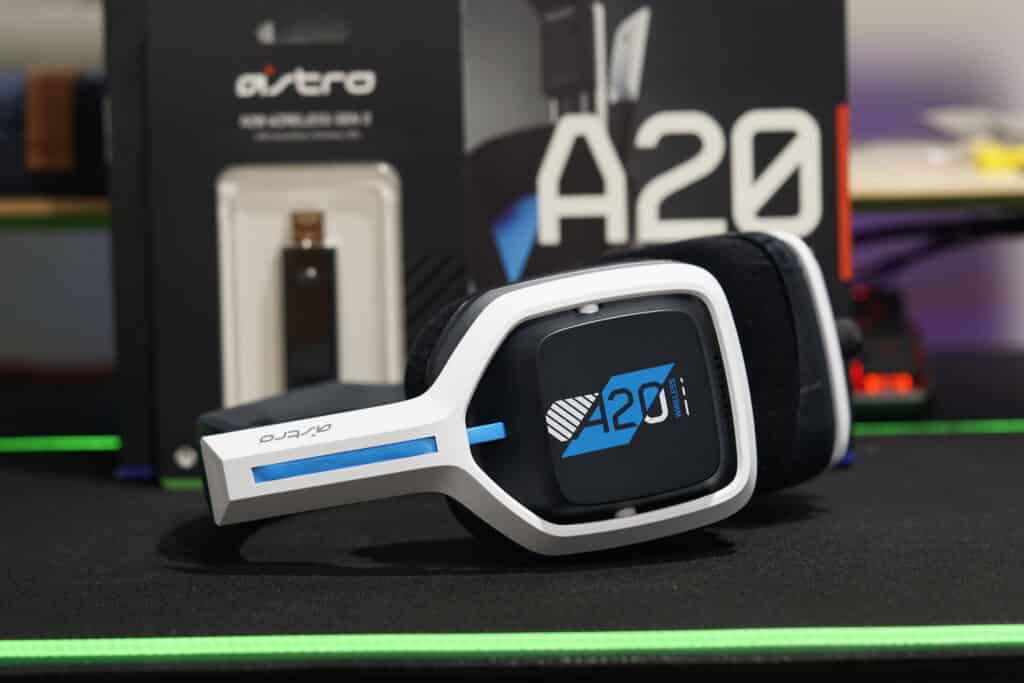 Astro A20
Astro's A20 is one of the most unique headsets on the market. Instead of focusing on sound quality, interesting features, look, or any of that, it's one of the very few wireless headsets that works on both Xbox and PlayStation.
For a while, this has been an unfortunate compromise. Get a wireless headset that works for everything besides Xbox or opt for an Xbox-specific one. Astro simplified the process by still using dedicated Xbox and PlayStation looks and branding, with an additional purchasable dongle. Perfect for anyone looking for wireless on both platforms.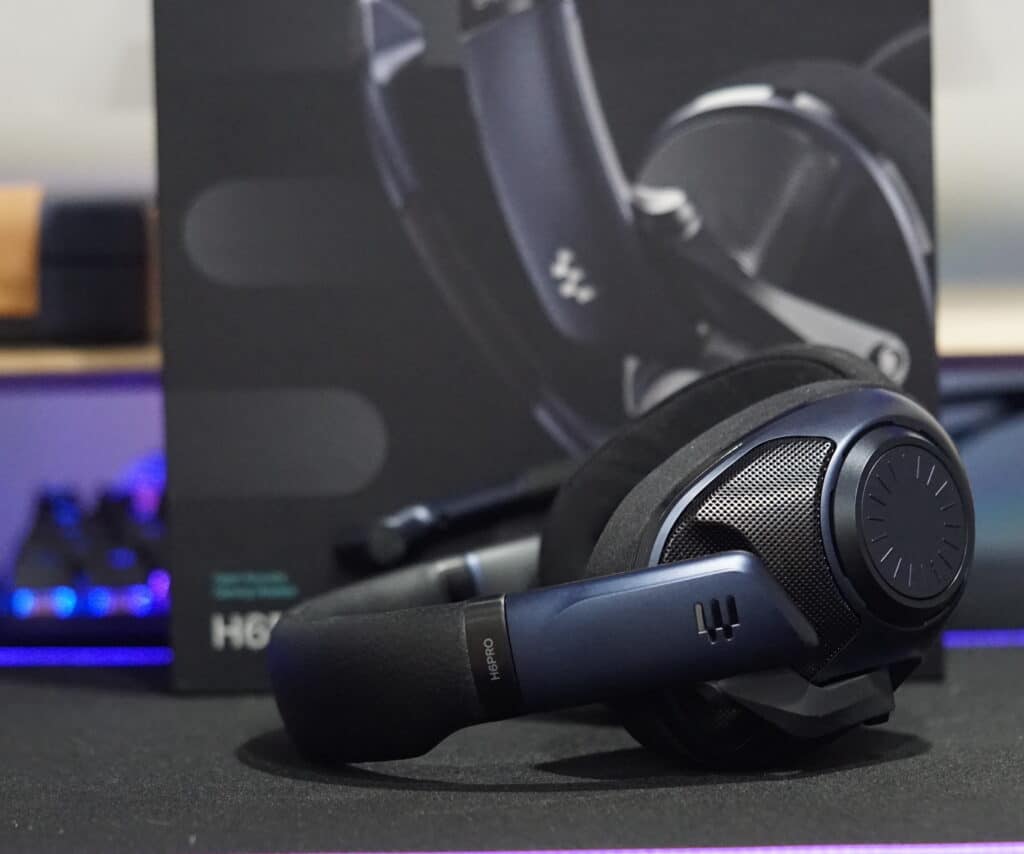 EPOS H6PRO Bundle
EPOS' H6PRO bundle is a fantasy way to up your game experience without breaking the bank. With the main headset featuring either open or closed-back models, there is an option for everyone. Add in the bundle, which includes GSX 300, and you have some versatility for existing or future set ups.
Seagate Storage Expansion Card for Xbox Series X|S
As our only Xbox Series exclusive product, the Seagate Storage Expansion Card is perhaps one of the simplest and most useful accessories for the new consoles. Instead of a complicated installation or confusing details, players can simply buy between 512 GB and 2 TB of storage for their new console. This is incredibly helpful with some games easily using 100 or more GB of data. With this players can pop it in and enjoy far more games without missing a beat.
XGIMI Horizon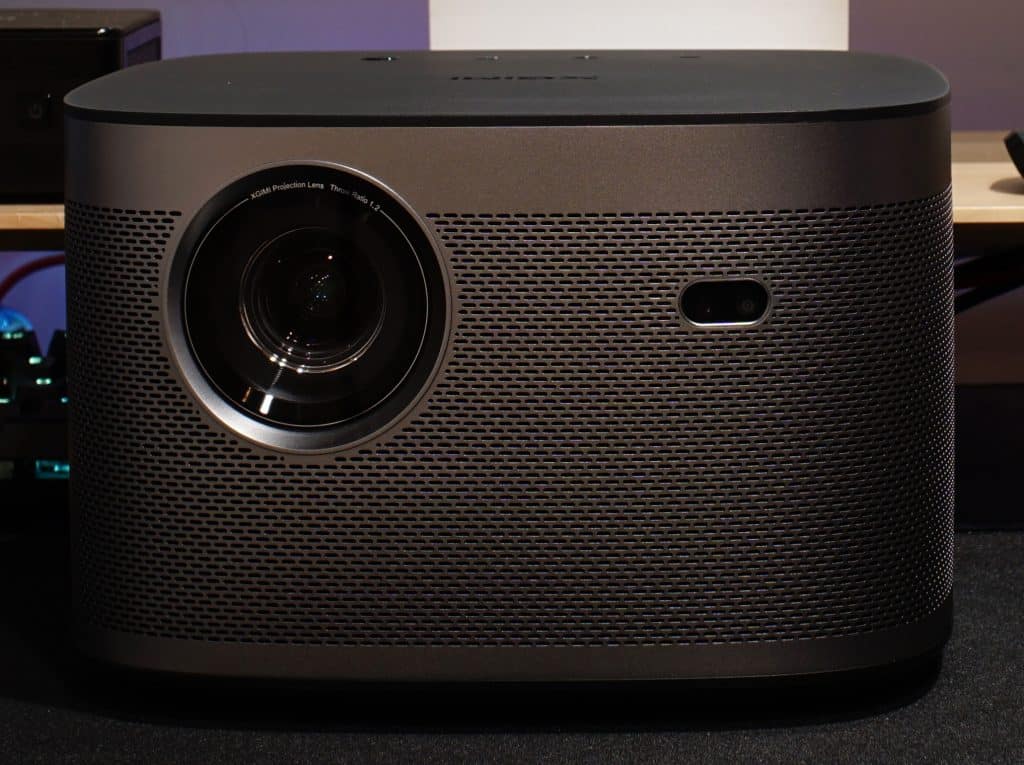 XGIMI's Horizon is a fantastic projector to pair with a number of Xbox devices. Not only can it make the most of Xbox One titles, it pairs really well with Xbox Series S as well. It's a fantastic projector if you're looking for upgrading your gaming set up, without going a more traditional route.