One of the hardest parts of playing on multiple different platforms is getting use to another controller. Xbox and Switch use asymmetrical thumbsticks, PlayStation has symmetrical ones, with a wide variety of sizes, feel, and other functions. For years, this was something players either had to accept, or go through third party companies to find the perfect controller. BigBig Won decided to circumvent this with their R90, and R100 Pro dongles. These dongles cater to different markets, with R90 being wired, and R100 Pro offering wireless. With this potentially opening the door for more options, plus an easy way to enjoy consoles on your terms, do they live up to the hype, or are they overpriced flash drives?
Editor's Note: To keep things simple, we made a separate review for R100 Pro. They're largely the same, but if you're looking for specific information on compatibility and functionality, please check out our full review here.
Simple and Straightforward Design
BigBig Won kept it simple with their R90 adapter. The front showcases the product with a matching black background. There is a simple note indicating the name, along with confirmation this is the wired version. One of the sides has the company name, with the other containing legal boilerplate. On the back is a simple chart that shows compatibility across various controllers, along with their system. R90 does not work with Xbox systems, something they allude to by not listing Xbox consoles. I would've preferred seeing a row of X marks to help make that clear, or possibly a note, as this would help prevent misunderstandings in a retail setting. It also doesn't note, on the packaging anyway, that R90 is not compatible with native PlayStation 5 games.
Inside is a black plastic holder with R90 attached, along with a card highlighting the 12 month warranty, and a brief manual. Unfortunately, if you want to enable the turbo functionality, there is a QR code that takes you to the official site with a series of videos that explain how to accomplish this. The process is fairly involved, so the link makes sense, though it might take players a moment to realize the information is elsewhere.
R90, and R100 Pro next to a USB Headset Dongle and Flash Drive
Size, appearance, and build quality are about what you'd expect from a flash drive. This makes it easy to use with a console, or take it with you on the go. It even fits in most controller/Switch cases I have.
Set up is incredibly simple. You just plug R90 in, grab any USB-A cable, and then connect it to your favorite controller. I had no issues getting DualShock 4, DualSense, and the Switch Pro controller to work, though Xbox took some effort. Once I unplugged my Xbox console, which the controller kept trying to connect to, it instantly connected. That said, you might have issues with Nintendo switch. To fix them, simply go into settings, select controllers and sensors, go down to Pro Controller wired communication, and then enable this. A lot of players won't have this enabled, which prevents Switch functionality.
Before I get into performance, I wanted to touch on compatibility. When it comes to products like this, a big question is what actually does and does not work. Let me start by saying, the standard DualSense, DualShock 4, Switch Pro, and Xbox controller all work. I don't have an Elite Series controller to test, though I assume that works, just like I'd assume Sony's upcoming DualSense Edge will work as well. In addition to those, modified controllers should also work. Since things like HexGaming's Rival Pro is based off a standard DualSense controller, which I had no issue getting to connect.

However, licensed third party controllers can go either way. Unfortunately, I can confirm NACON's Revolution Pro X controller will not connect, nor will a PowerA fight pad I've had for a while. This doesn't mean no additional controllers will work, like BigBig Won's Rainbow isn't mentioned and works, it will just vary. The really unfortunate news is this is not a way to give the Stadia controller new life. While this functionally might be added via update, it's very unlikely. Finally, a USB-A to USB-C adapter enables functionality from Switch directly. I tried with a couple different models, and they all worked.
Outside of some initial hiccups connecting things to R90, it worked flawlessly. I had no issue defeating Charizard in Pokemon Scarlet, abusing turbo in Gungrave G.O.R.E, to even getting some practice in Destiny 2. This is a delight to see, as it increases my options for other players, or in those situations where I prefer a different controller.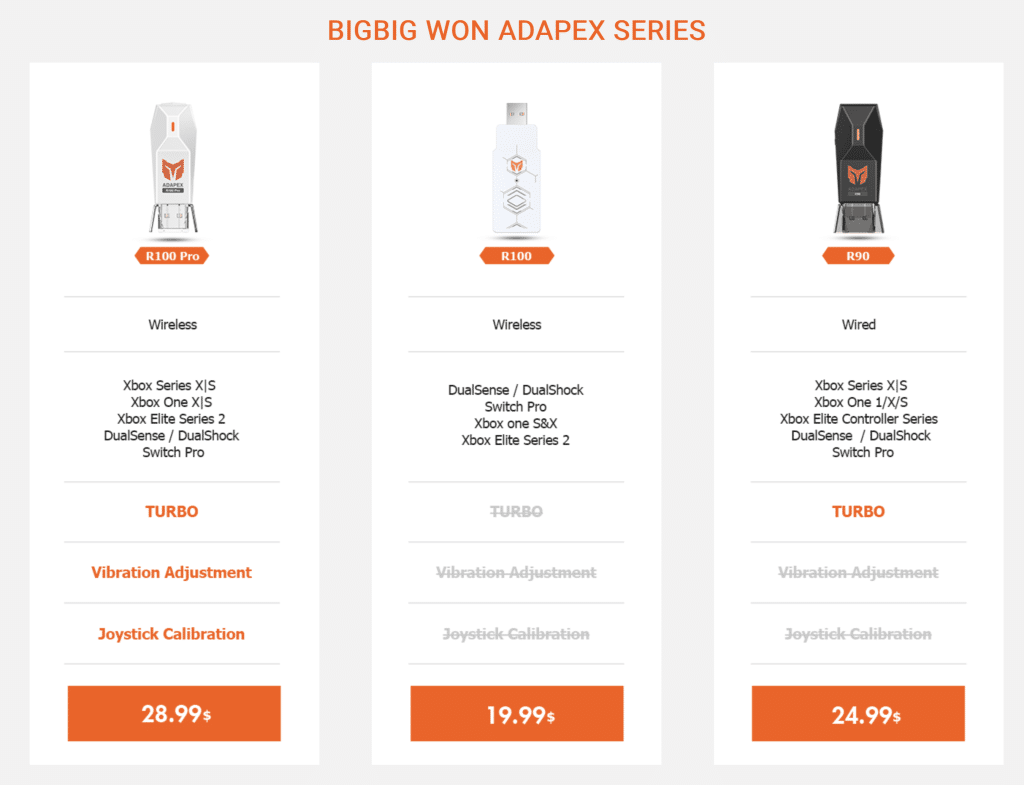 Finally, I wanted to touch on PlayStation 5 compatibility, as this might be a question you have for R90. I believe R90 is viewed as a DualShock 4 by PlayStation 5, so it has the same functionality you'd get by directly connecting a DualShock 4. This means you can control menus, boot games, send messages, and all of that good stuff, you just can't play any PlayStation 5 native games with this. As long as you don't want to play a PlayStation 5 game, you can fully interact with the console without any additional support.
BigBig Won R90 Review Verdict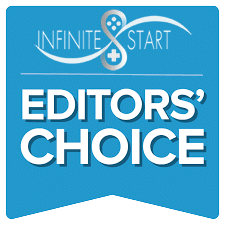 All things considered, BigBig Won's R90 works as well as you could expect. It's a simple device that is basically plug and play, offering gamers multiple new ways to interact with their favorite games. While it would be nice to see additional functionality added, like the ability to play PlayStation 5 games natively, Stadia controller support, more third party options, to our knowledge no device currently offers those features. For these reasons and more, if you want to enjoy a different controller on your favorite console it's a fantastic option.
[
Editor's Note:
BigBig Won R90 was provided to us for review purposes.]