Yesterday, the long rumored second seasonal activity went live for Destiny 2. For this activity players need to donate resources, and collect coins to help rebuild the Eliksni area.
To earn all of the solo reward you need to donate 2,400 resources. Long standing players with a lot of materials can offload those to instantly complete it, with others having the ability to donate maps and treasure coordinates. While a player could potentially earn 2,400 in a couple hours, reddit user SlammyWhammy00 discovered a cheese that vastly reduces the grind.
Destiny 2 Donation Cheese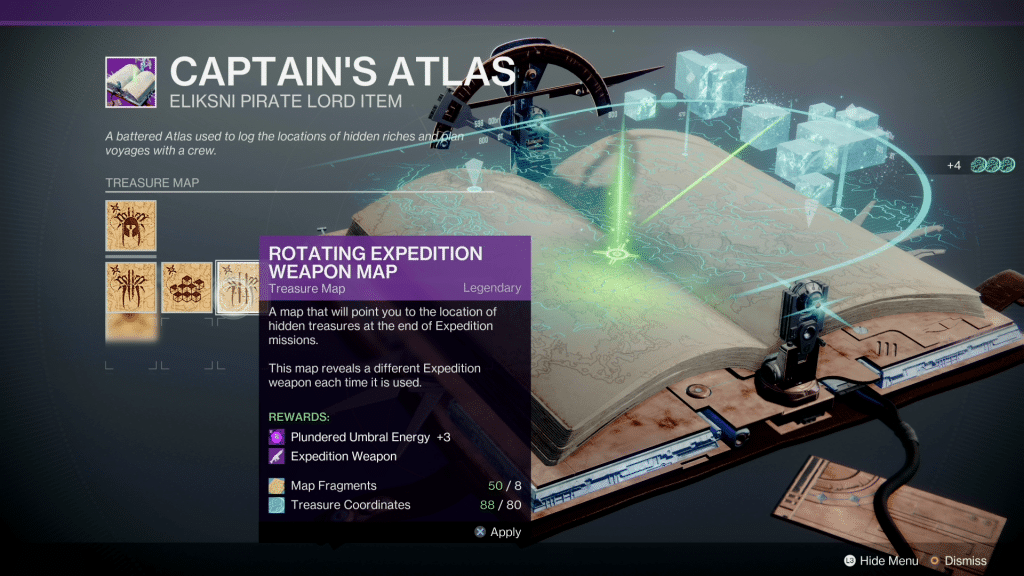 Performing the glitch is incredibly simple. Start by opening the Captain's Atlas and selecting any map. Once a map is selected, click on any of the other maps. This should increase your treasure coordinates, which can be repeated until you achieve the cap of 325. At this point simply head to the tower and donate all your treasure to earn progress towards the rewards.
Unfortunately, only players with the rumored treasure map can do this endlessly to finish the event in minutes. If you don't have the rumored treasure map, it's one of the last upgrades, so if you're that far and have an unlock, it's worth obtaining. For everyone else, the cheese can be repeated after obtaining 50 treasure coordinates. Repeat the process until you obtain the reward you want or finish the listing.