If you're reading this guide you either started Sifu and are worried about the mechanics or just want to know what it's like before investing the time. It's a fair question, one that is wildly different than what you're likely thinking, with all kinds of elements and details that somehow make it both easier and harder than you'd think. While this guide won't make the path easy, it will make the journey a lot simpler. Especially since I am including every tip and trick I used to beat it myself.
Sifu – Prodigal Child Trophy Guide
Understanding the Trophies Scareless and Prodigal Child
First and foremost, the trophies are not passed/fail, in that you can lose on the first level, get to 51 years, buy some upgrades and repeat it without voiding either. Sifu doesn't care about the journey, just the destination. For this reason, you're best off playing the game normally and unlocking additional skills and abilities. This will make it easier in the long run, while also reducing the frustration of trying to do an already hard task.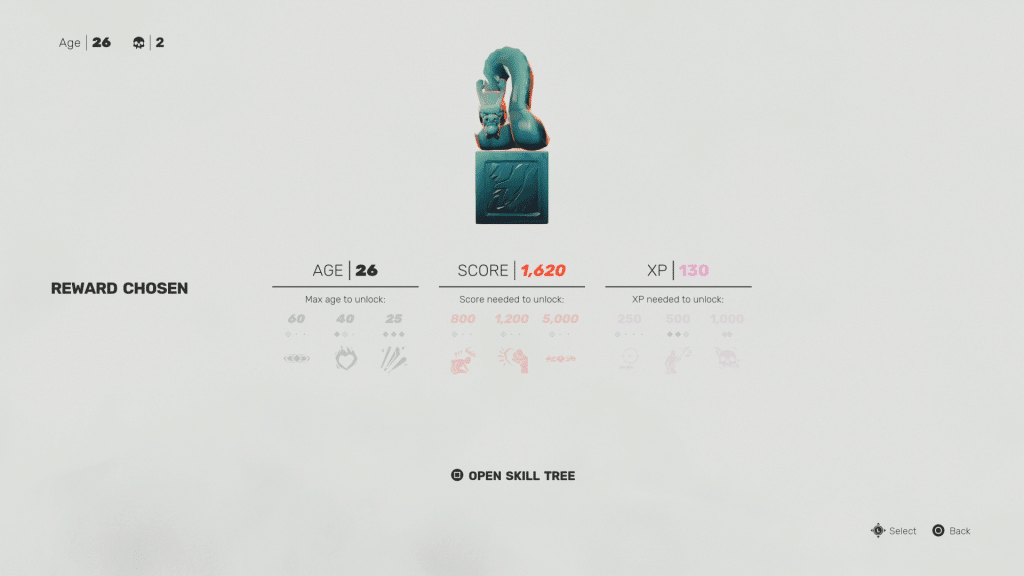 Another thing to keep in mind is that Sifu checkpoints your best attempt to get there. This means you don't actually need to sit down and beat all five stages in a row near perfectly, you can actually constantly attempt The Club at age 20 and then The Museum at age 20 until you reach the end. However, there are some considerations.
Due to how the death system works, and absolutely perfect run will only give you three deaths against Yang. I can't tell you how to approach the concept, just that getting to Yang's second phase will hit 25 exactly if you go into it at 20 and die three times. If you don't need all three for that form, you're allowed a single death somewhere in the story. Good for a hard boss or something that you're just not good at, though in the long run, it's better to focus on getting there with zero.
Shortcuts
On paper shortcuts make this run seem a lot easier. You can skip a good number of annoying encounters, get to the next area with minimal loss and conserve time. This is a fine tactic, though it comes at a cost.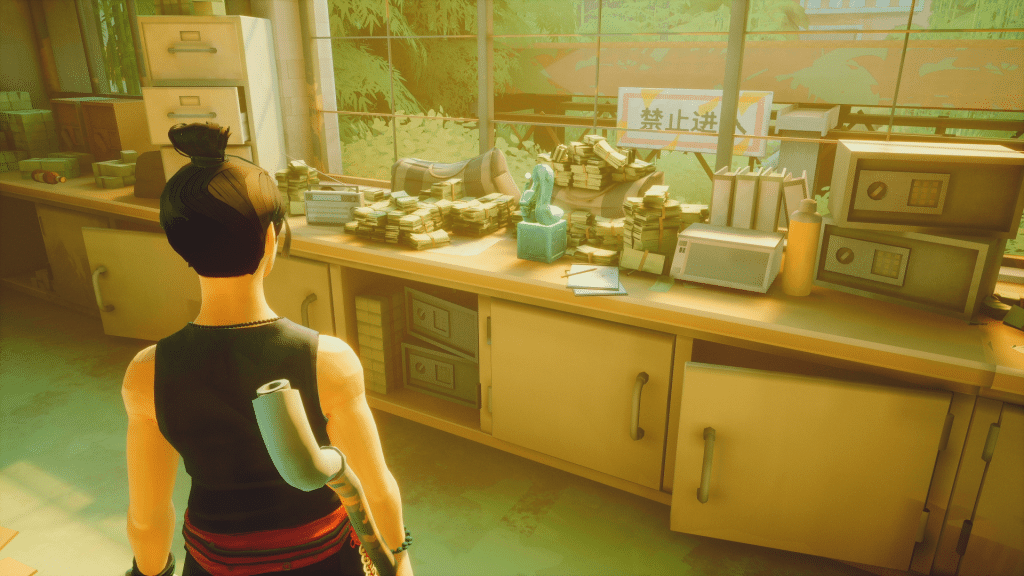 Parry Impact, the ability that requires substantial scores to unlock, is a great low skill way to defeat Yang and get the trophy done. However, to get scores that high, you need to actually get to the boss without dying. The best tactic would be to do the first two levels like that and save the last three for easier upgrades. There is no right path, someone with enough skill can do either with relative ease, it's just about picking your poison.
Whichever path you choose to do, I strongly suggest getting as many dragon statues as possible. The Squats gives easy access to two, though it isn't much harder to do the full level. With The Club, all three are accessible on both paths, so it comes down to if you want the points or not.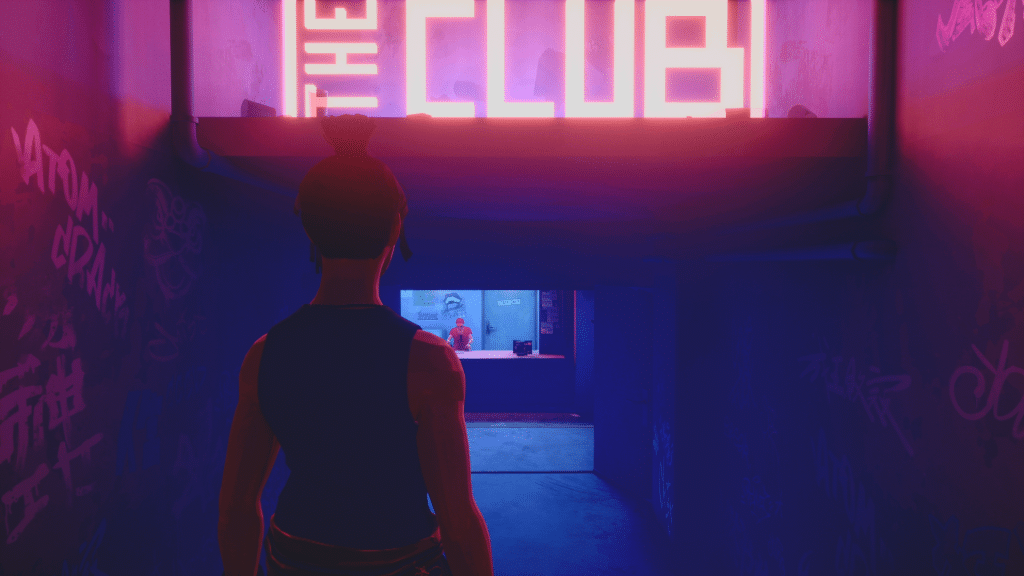 For The Museum, one is located on the second floor's exhibit, which is honestly not terribly hard to do, with the next one by the elevator on the top floor. I'd argue it's worth chasing after exhibit one, though if you're not confident in doing it, there are five additional enemies on the shortest path to the top floor one.
It's honestly better to leave the first statue in The Tower and focus on the latter two that are located in the lower section. Finally, the shortest path in The Sanctuary has only one, with the first located to the left of the shortcut and the second to the right. Both are worth doing if you can consistently clear them, as there are only a small handful of enemies. However, if you have the build you want already, just go to the boss.
Build
Figuring out the right build can be rather tricky. There isn't going to be a perfect option, it just depends on how you want to play or what your issue actually is. Speaking for myself, I invested heavily in items and used them in a lot of my tactics, which is reflected in these guides, though not required to win. The only thing I don't suggest investing in is Health Gained on Takedowns. This is due to random enemies being harder to kill after a failed takedown and often easier to just ignore them.
For the perfect build, I suggest looking at things you have issues with and making a call. Like I got Structure Regain later in my run, though it helps a lot against Sean. Likewise, Focus Reserve is worthless for Yang, but that doesn't stop it from being useful getting to him.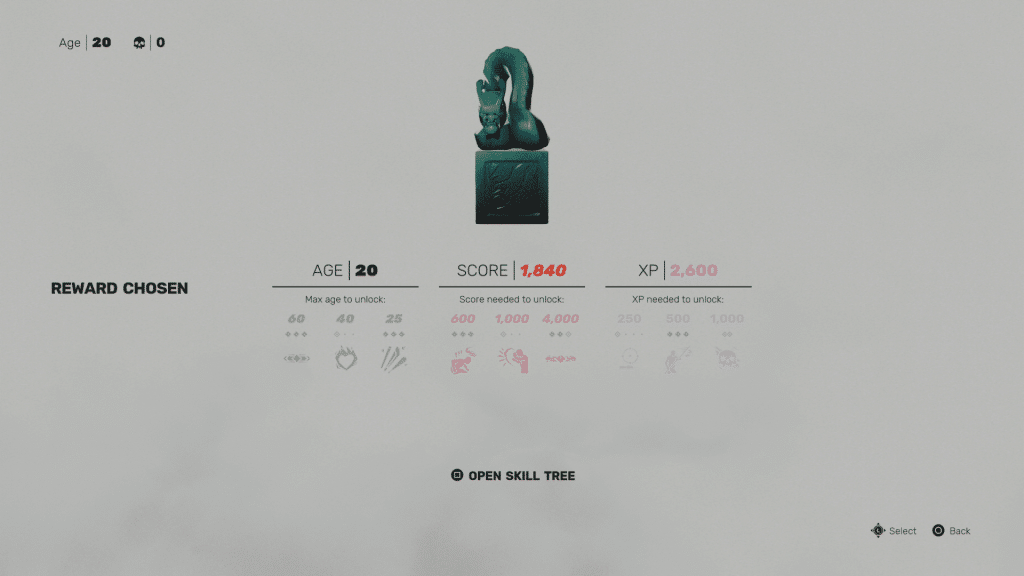 If it helps, this was my final build going into the fight against Yang.
The following skills were also used rather heavily on my runs.
Strong Sweep Focus
Environmental Mastery
Flowing Claw
Slide Kick (easy way to disarm enemies)
Weapon Mastery
Getting to the Bosses
I strongly suggest getting a good idea of the stage layout before attempting runs. There are a good number of hidden weapons that make things a lot simpler. Knowing their location is going to make winning most fights a lot easier. Outside of this, remember that you don't need to engage every enemy. The training room before the trials won't become hostile unless you attack them, the mini-boss in the next room won't engage unless you do and things like that. It's good for anyone not looking for certain bonuses or need to fight every foe you run across.
Since some areas can be rather tricky, I included some helpful tips to get past some key chokepoints.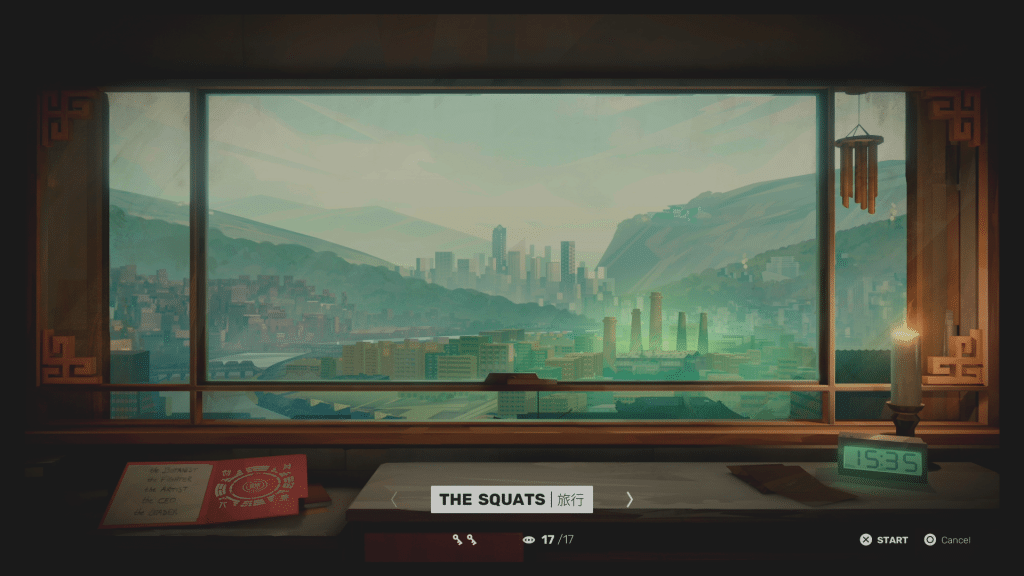 After the Initial Two Enemies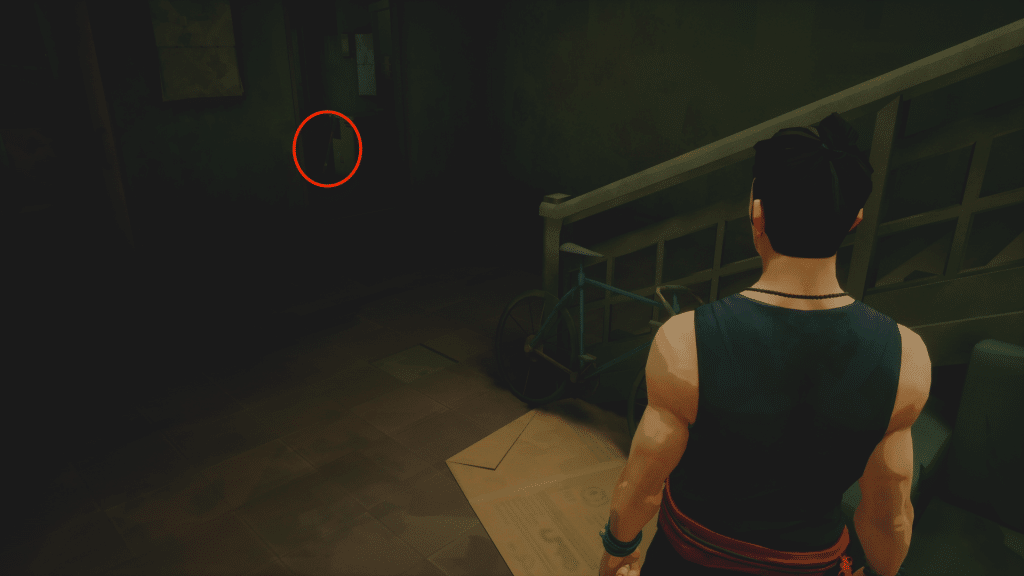 There is a metal pipe prior to going upstairs. If you grab it the pipe will last long enough to kill every enemy prior to unlocking the door to fight the waves of enemies in the hallway (pictured below).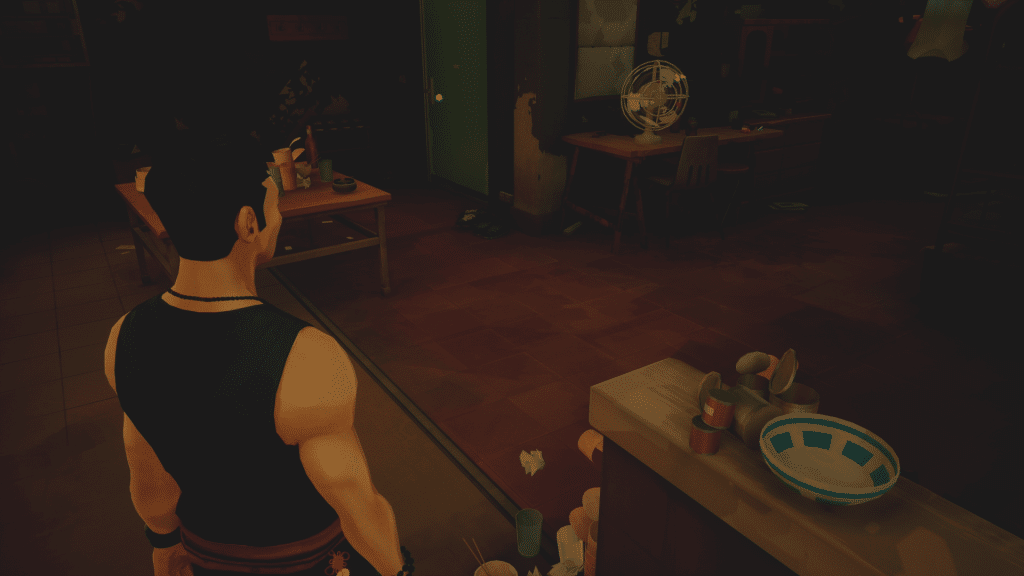 Encounter After Leaving the Building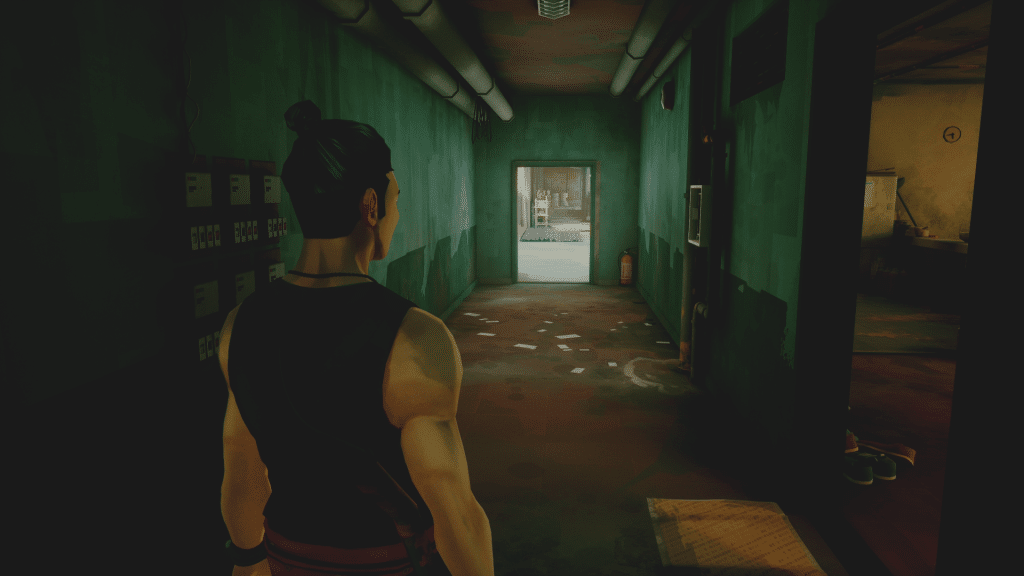 This area can be rather hard when you're new and still tricky when you know what you're doing. I suggest exiting out the front door or the right side and attacking the woman first, as she is always holding a bottle.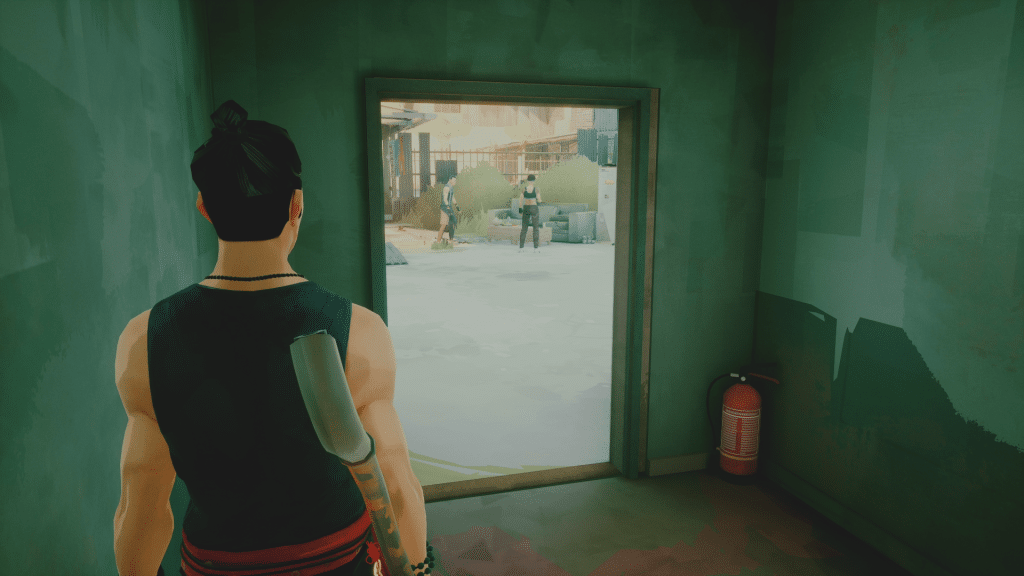 Do not takedown any of these enemies and slowly take out the weaker ones until only the pipe enemy remains. Defeat him and move forward.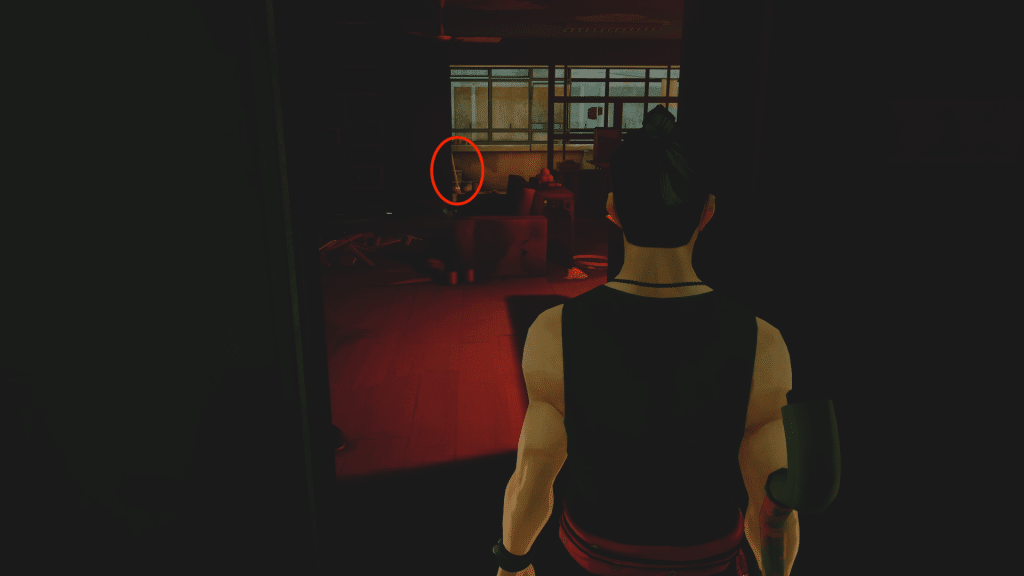 Prior to fighting the first fat enemy, I strongly suggest taking either the new pipe or returning to the left apartment and taking the broom pictured above.
Money Room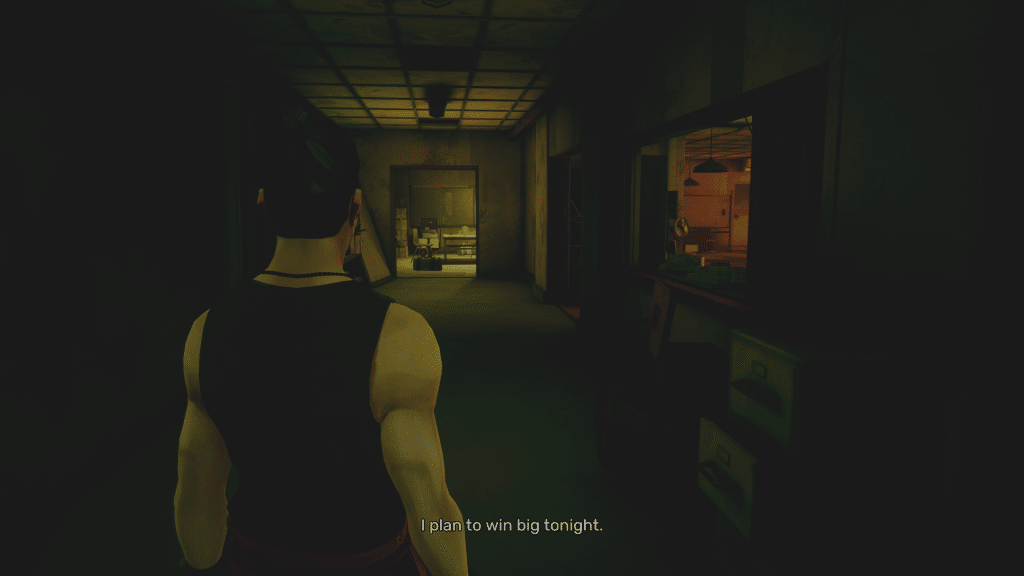 Always start by going left and waiting outside the door opening. A single enemy will appear, complain and turn his back to you. Hit him for a free takedown, toss the bottle at an enemy and pick up the pipe on the table.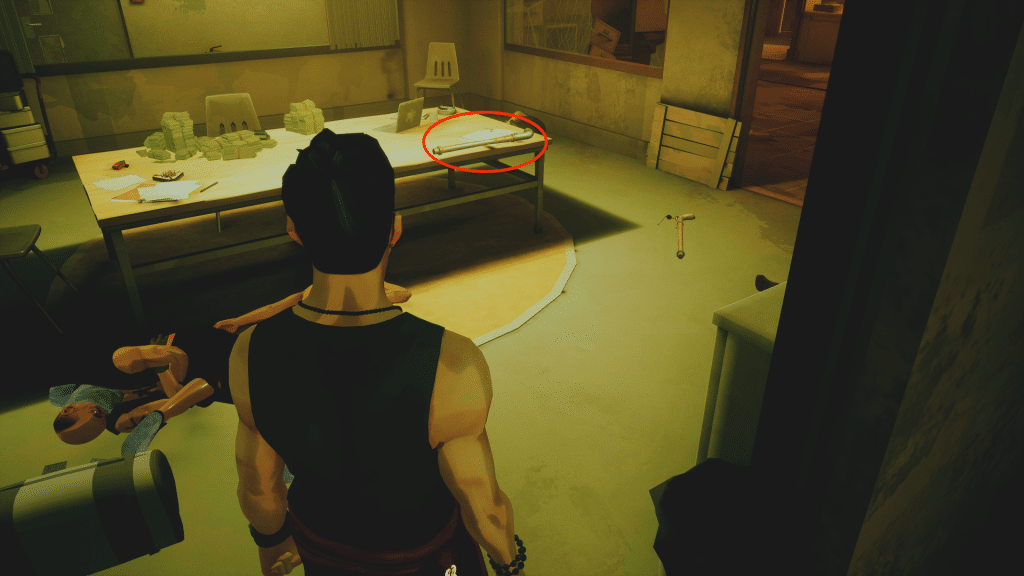 Prior to leaving, if you need a fresh item, there is a pipe right outside the door.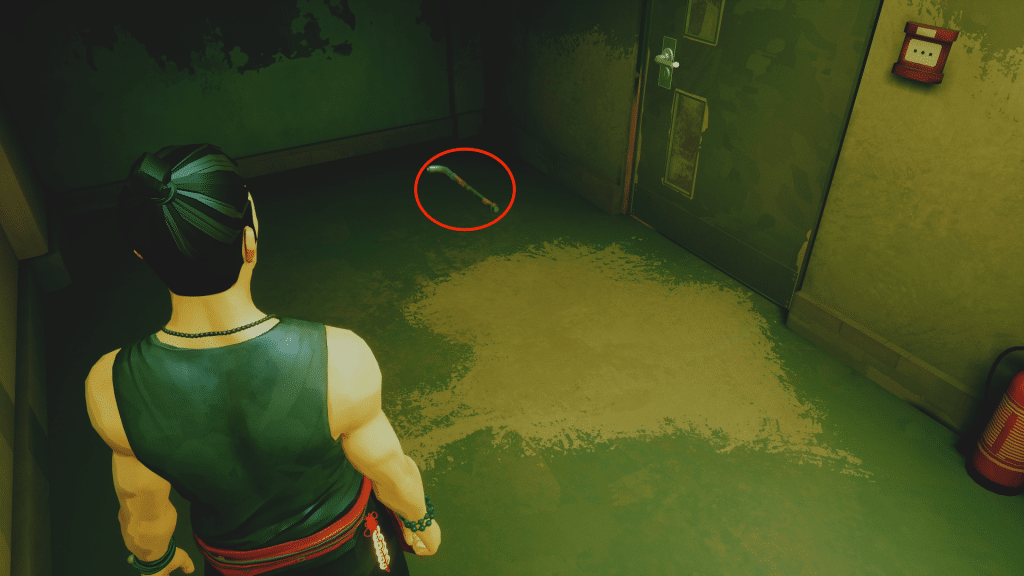 The Brothers
Unfortunately, yes, you do need to fight them as the dragon is in their room.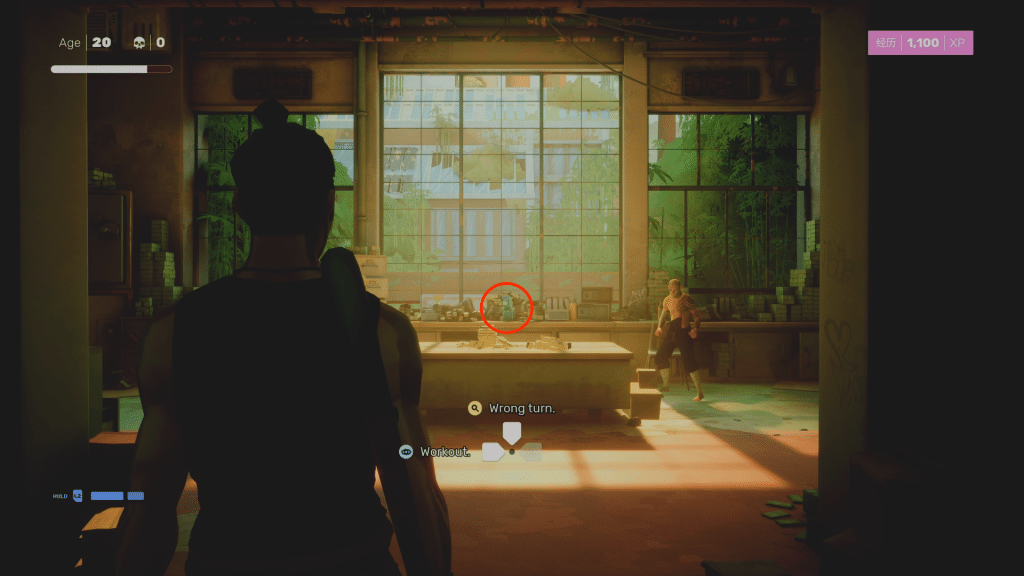 Pick a side, focus on that brother and he should die before the other can assist, allowing you to kill the other without even trying.
The Hanger
The Hanger is kind of unique because there are a couple enemies you can defeat prior to fighting the room with stealth. You can find a gallery of all the effortless ones you can defeat, though only the last one really matters as the manager has far more health than most of them.
If you defeat all of those enemies, it should be possible to stealth kill one more before fighting the remaining like five enemies.
Prior to leaving there is a pipe on the table before the exit and under the stairs on the left side. I suggest taking one, defeating the enemies in the other room and returning for the other.
Fat Enemy and His Peons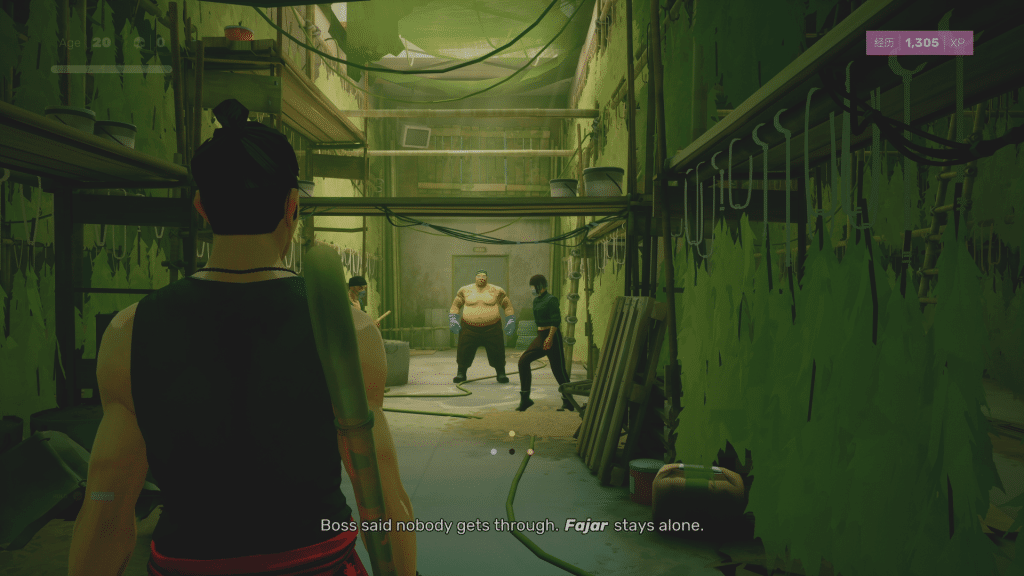 If you hit him prior to finishing his talk you can take him down instantly, leaving two weak enemies to defeat.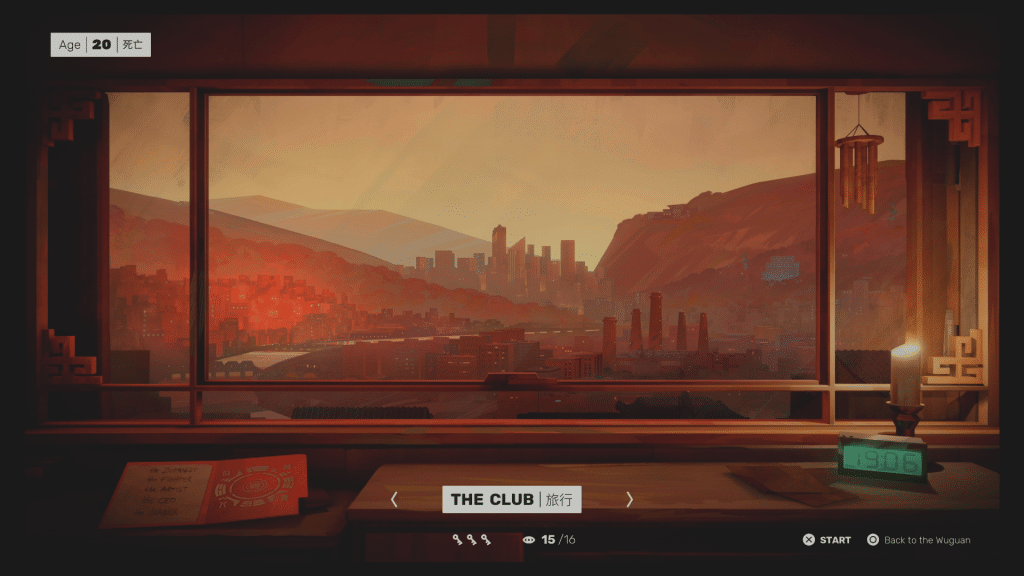 Front Desk Worker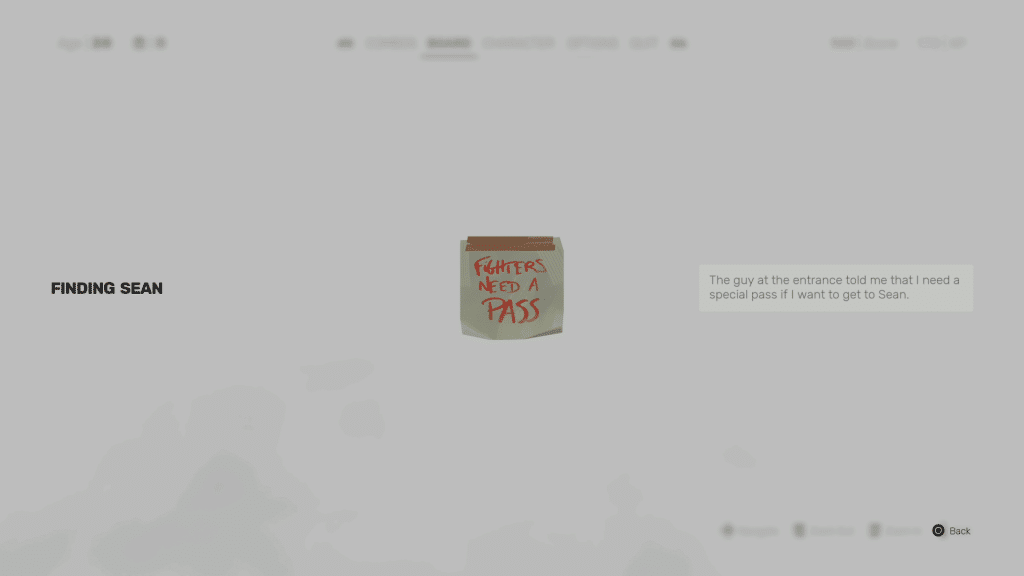 While not hard, if you need one board piece for The Club it's probably this one. It's obtained by asking for Sean at the front desk and defeating only the two enemies that attack. The guy will give you another dialogue option, which will unlock the board piece.
Enemies After the Bar Fight
Opening the keypad door will get you a free bat. This is great if you want to rush the shortcut or rush the next area. Just keep in mind it goes away if you progress normally.
Two Fat Guys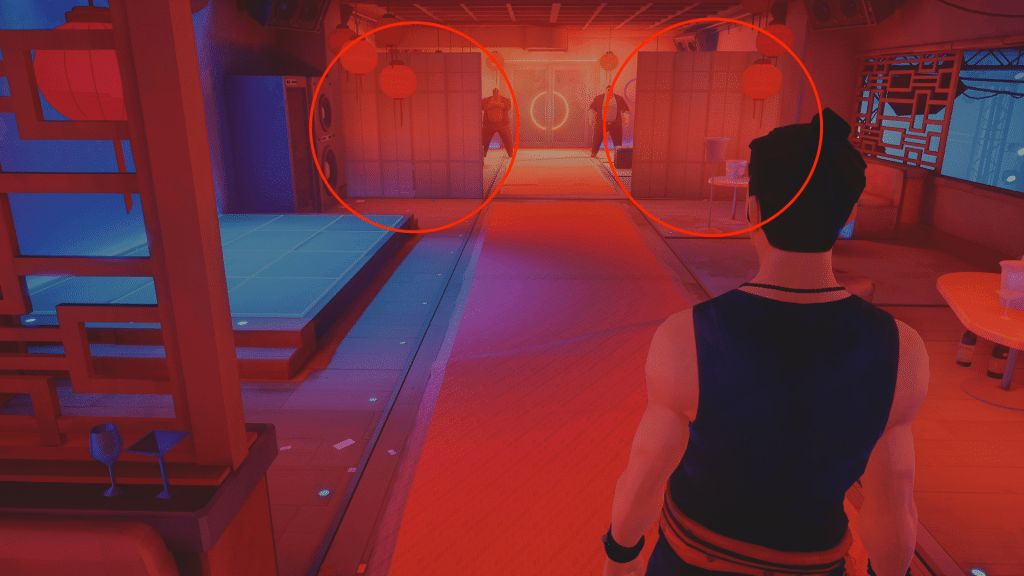 Breaking the bamboo screens pictured above will give a piece of wood that can be used to defeat these enemies with relative ease. In fact, only one of the two should be needed.
Trials Entrance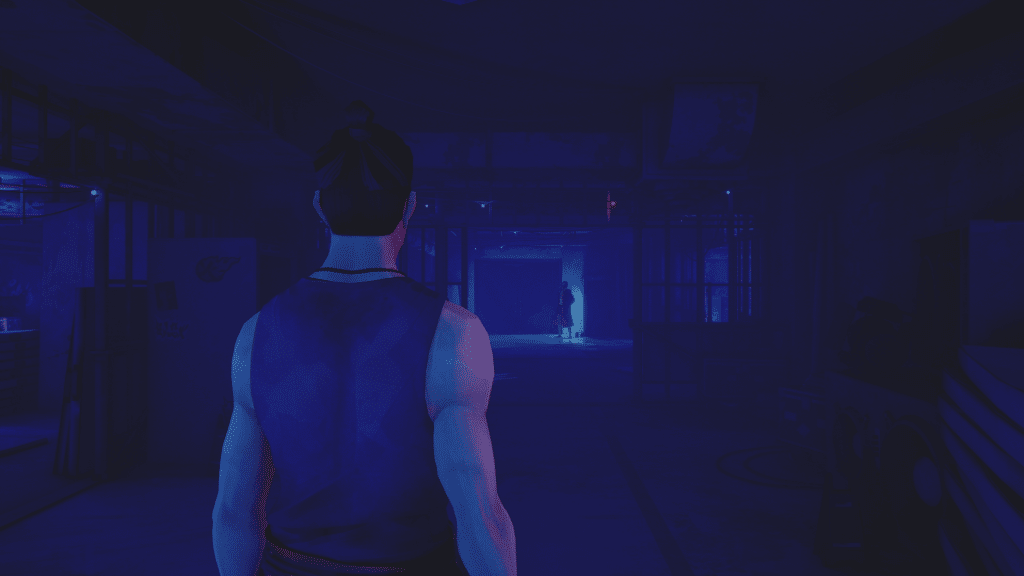 Every enemy here is completely non-hostile. The only way to end up in a fight is telling the guy you want to fight or attacking one of them. I would avoid doing this room unless you want the points.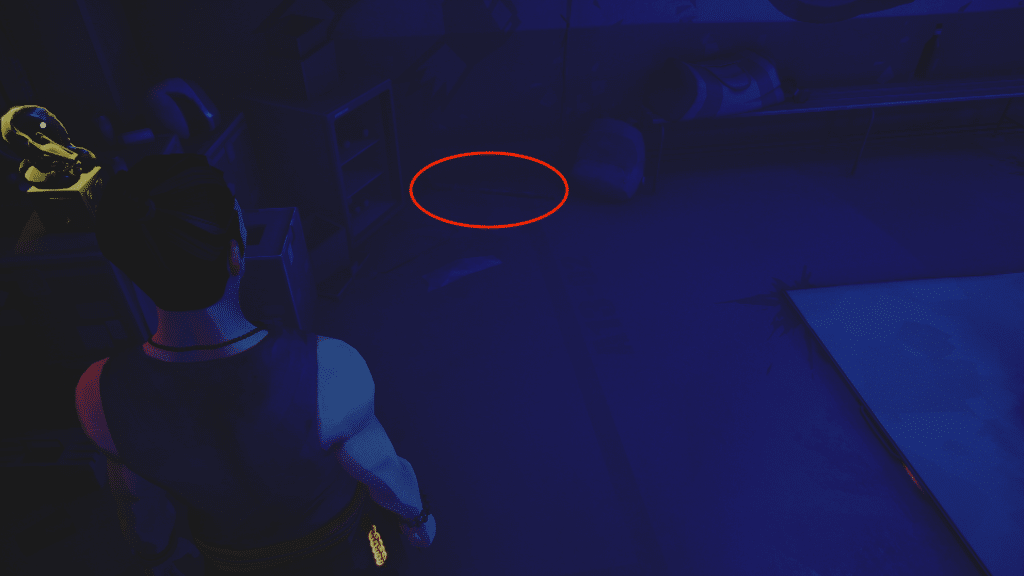 Prior to leaving, you can find a pipe by the dragon statue. It's incredibly easy to miss and invaluable for the next room. I strongly suggest, if you fight the enemies here, to use bottles and other things and take the pipe into the next room.
First Trial
You want to start this trial going to the back right door. Enemies don't seem to want to run there and it has a nice staircase to the upper level.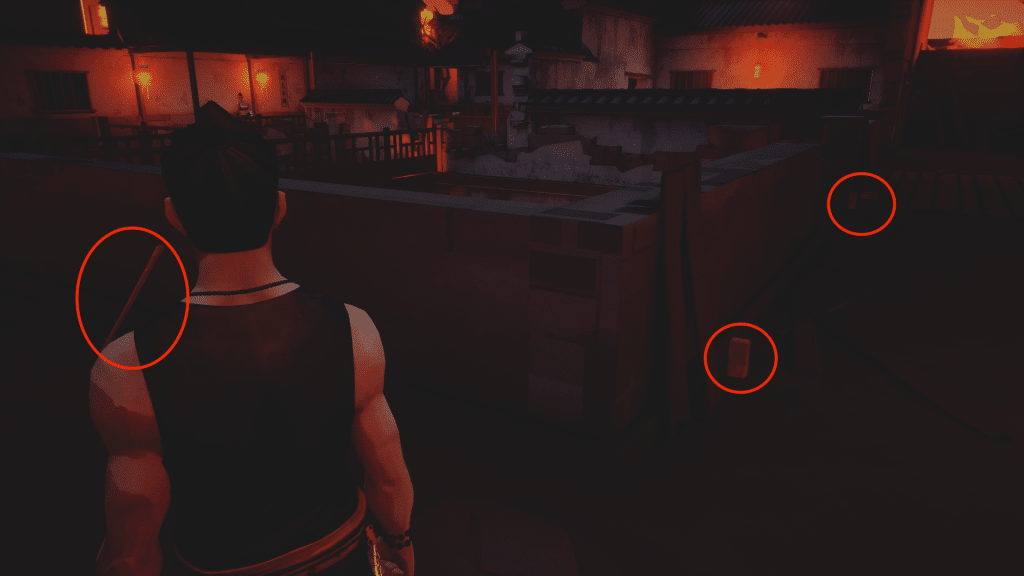 Up there you can find various weapons to fight enemies without having to worry about their weapons or other distractions.
Trial Three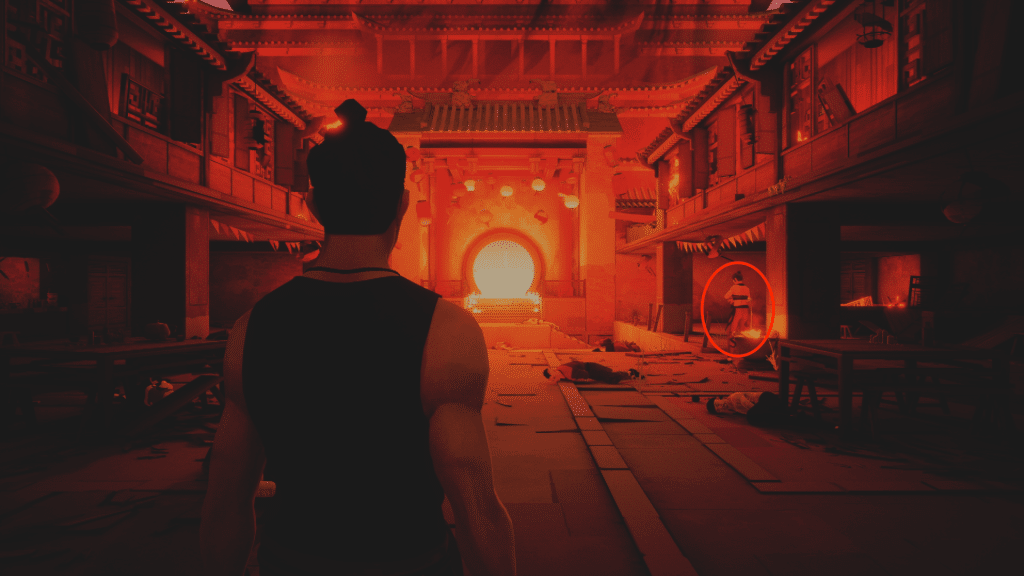 The woman on the right is a lot easier to defeat than the man, so you would be wise to attack her first.
Prior to Sean
While I didn't include it in my boss guide for Sean, the weapon here is the best way to damage and deal with him.
Personally, both of these levels are incredibly straightforward and shouldn't give you an issue, I'll gladly try to help anyone who leaves a comment.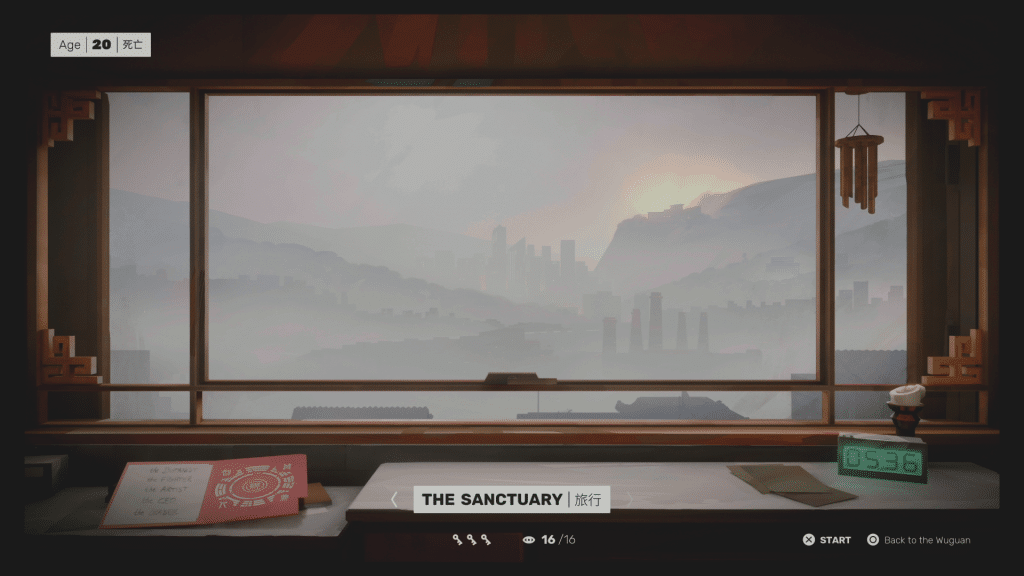 Restaurant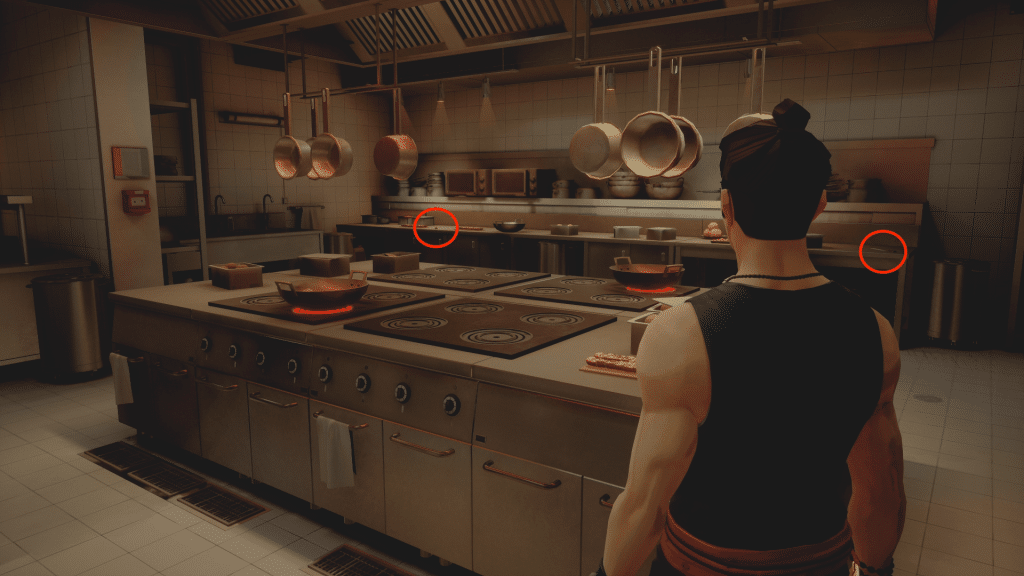 To easily do this room, smack one of the peons and then do a takedown. Finish the other weak one and then try to kill the non-fat enemies. An easy way to do this is to go into the kitchen and get a knife, pictured above, to fight them. I try to use one and save the other for the enemies in another area.
Stairs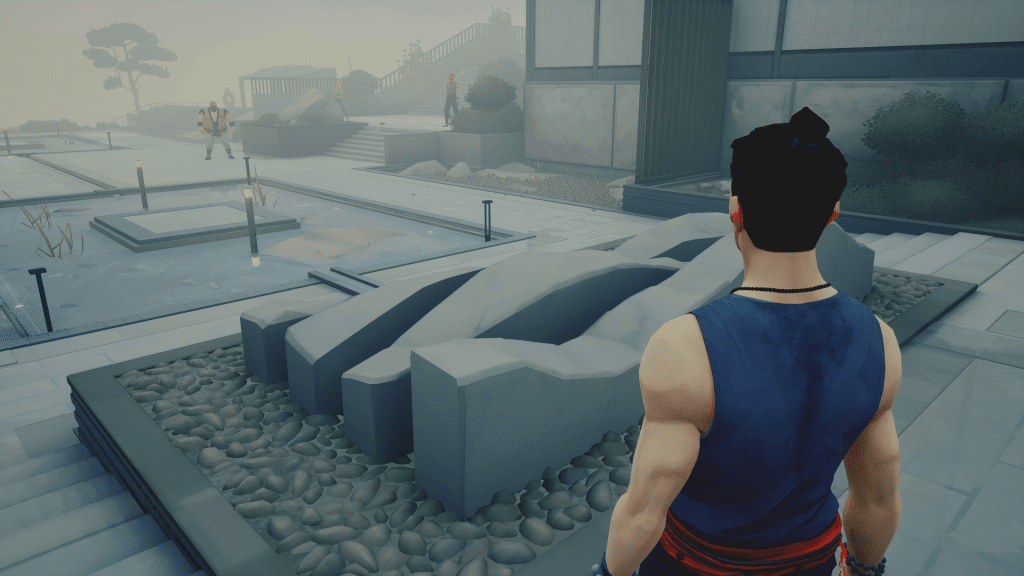 It's always smart to attack the fat guy first, ideally with a focused attack. If you were smart with your moves and build, you should also be able to take one of the knifes from the kitchen, defeat all three enemies before the second dragon statue and still have some left to fight these enemies. When it breaks, move to the bamboo stick to make things easier on you.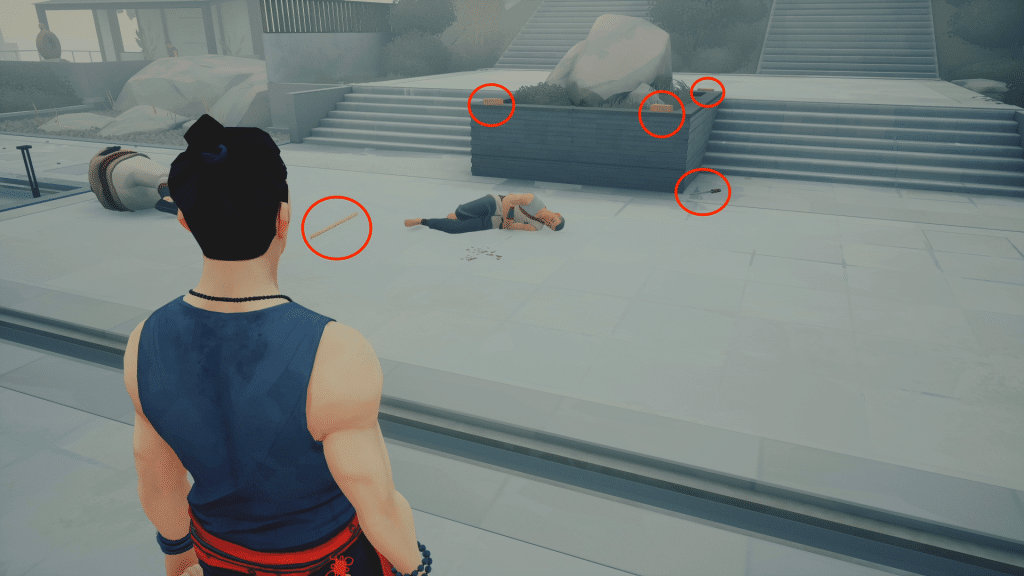 Ideally you'll defeat all of them and have the following five weapons still in play. These will help you defeat the next two enemies.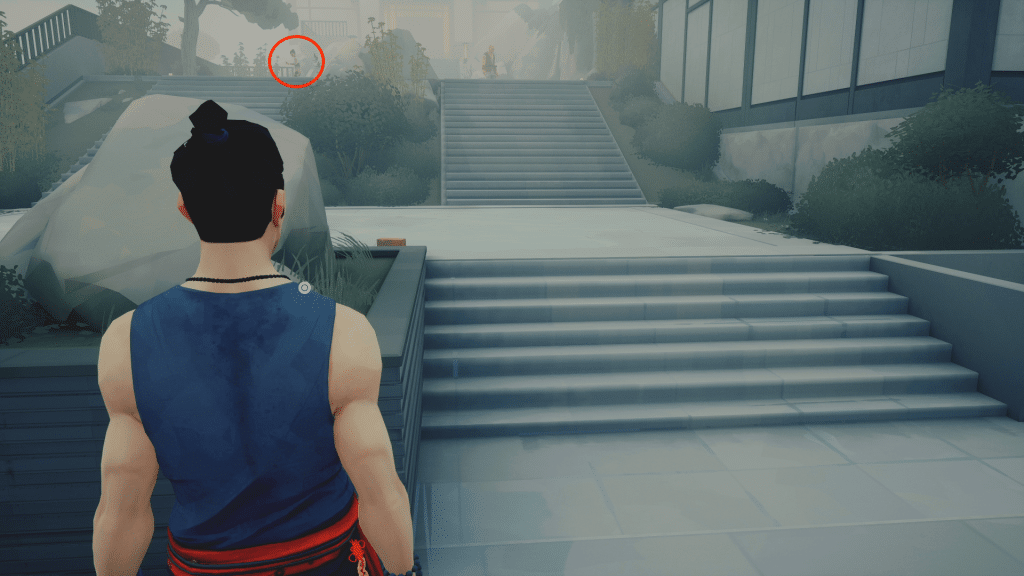 The goal should be to defeat the woman on the left first. She is a normal enemy and will die extremely fast, making the other enemy even easier to beat.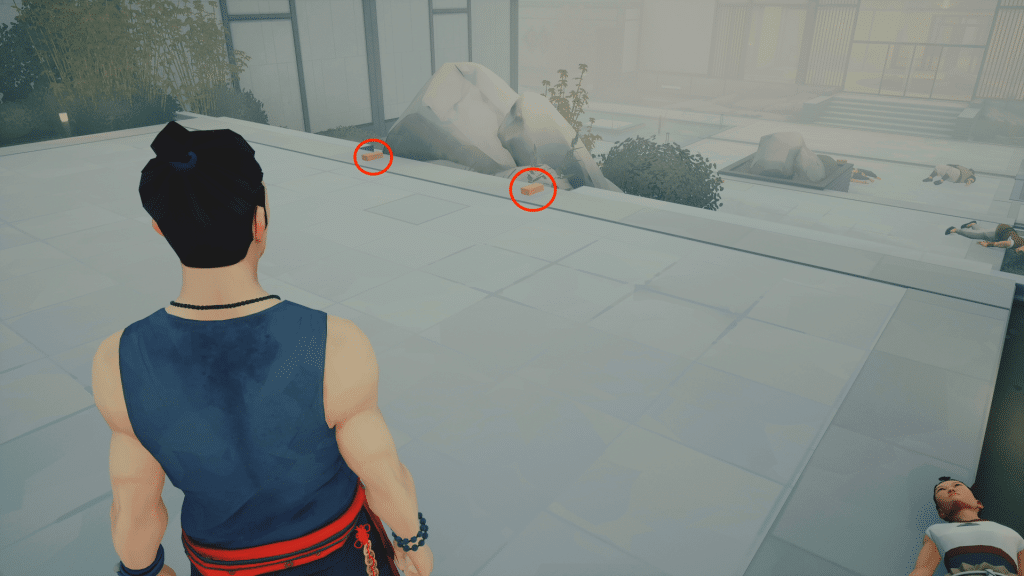 What tends to work quite well is to toss the bricks at them to get some easy damage and then finish them off.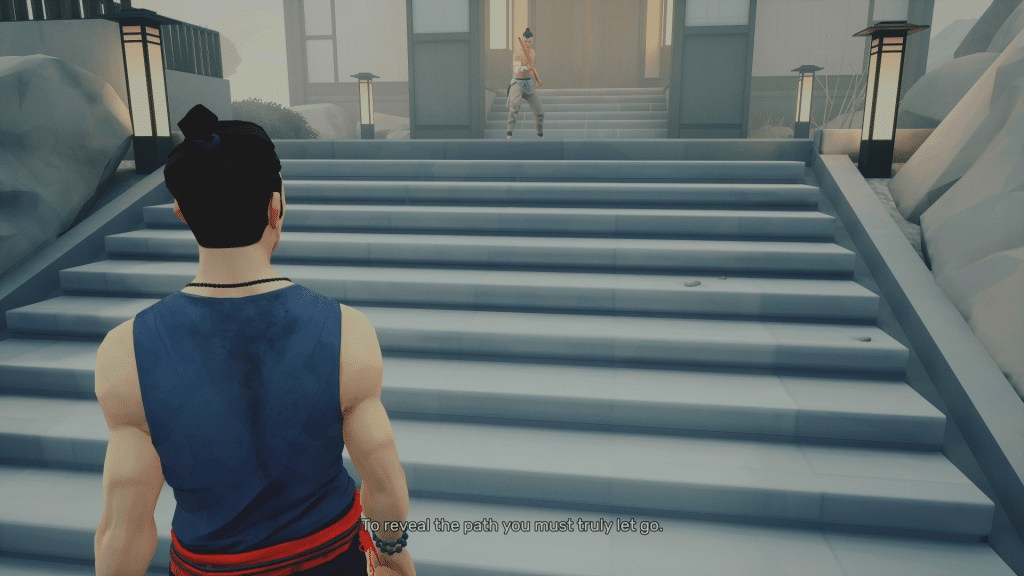 For the staff master, you can either toss a brick at him and slide kick to disarm or use Strong Sweep Focus. After this, beat him without picking up the staff or having him get it back.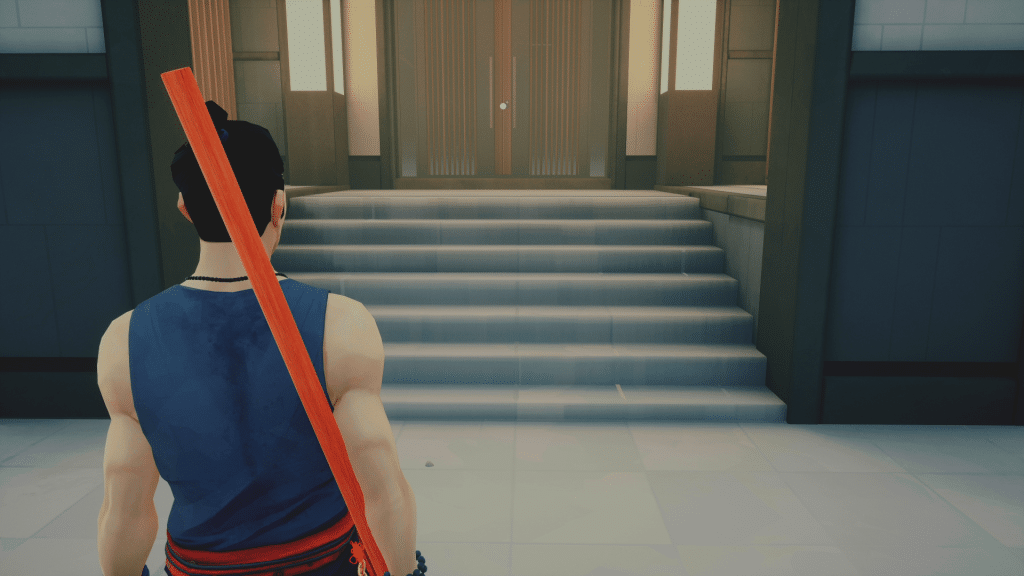 Finally, pick up the staff and hope for the best.
Bosses
Those looking to get this done will likely not need a guide, but if you do find yourself struggling with a boss, you can find a link to our boss guides below: