Yang is, without question, the hardest boss in Sifu, but he can also be the easiest. His biggest strength is being immune to focus attacks, meaning there is no easy or free damage with him. There are also no weapons in the room, nor is he hyper-aggressive like some of the weaker bosses. Instead, players need to beat him with their own skill and determination. Thankfully though, with the right tips, it's pretty easy to learn how to defeat Yang in Sifu.
How to Defeat Yang in Sifu
Set Up
After getting to Yang once you gain a fairly useful shortcut. It lets you use the front door and walk directly to Yang, though you will need to still defeat the enemies that normally spawn there.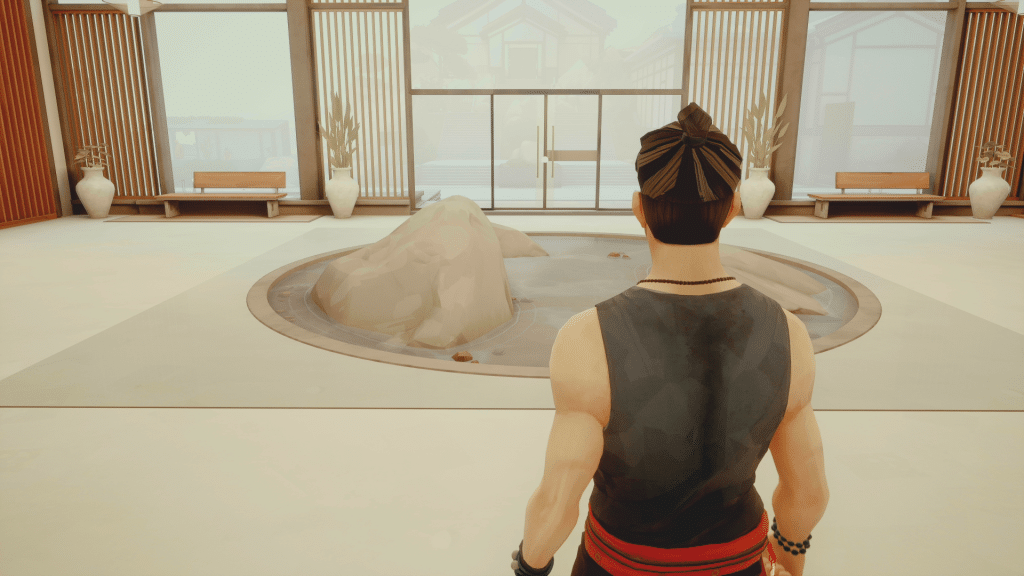 If you're good at defeating enemies, but not so much Yang, the first dragon statue is to your left in the Restaurant.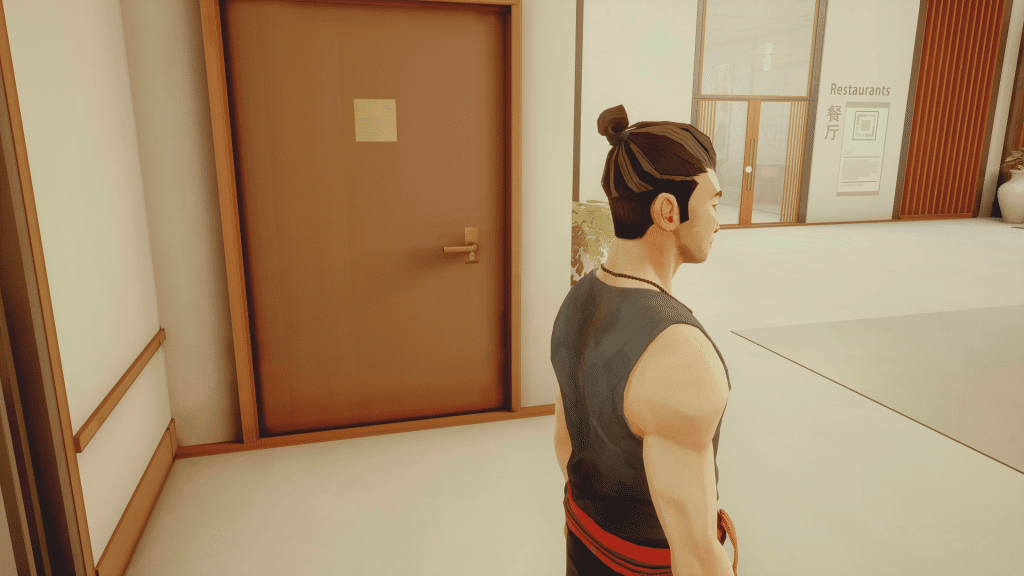 To clear it you need to defeat two normal enemies, two of the taller and more powerful ones and a fat guy. It isn't too bad if you focus on what matters. The harder enemies are in the back, at least one of the normal enemies can be defeated instantly and there are a couple of knives in the back and bottles around the room. More than enough to come out strong, provided you go in with a plan.
The second statue is in the Treatments area, which has similar conditions.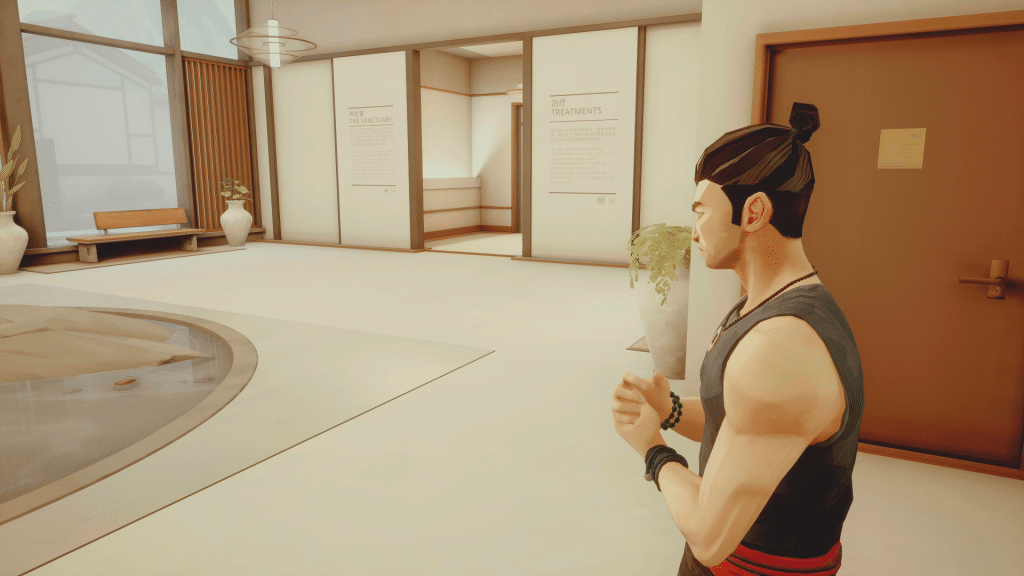 If you do the section without any detours it's a three enemy path to the statue. I included the path, though it should be obvious from previous runs, along with all three enemies (two normal enemies and a strong one) defeated in one of the shots.
Please note, this can only be done if you have the Aromatic Garden Key, which is obtained by finishing the area once before.
At this point you should be firmly set on some kind of build and might not even see the point in chasing after these statues. I suggest having Weapon Durability and Proficiency, along with Structure Reserve and ideally earlier in the run Parry Impact, though it's best for people who struggle with the mechanics.
Getting to Yang
The last six enemies before Yang can easily cause an unwanted death. Thankfully, there is a way to mitigate much of the difficulty.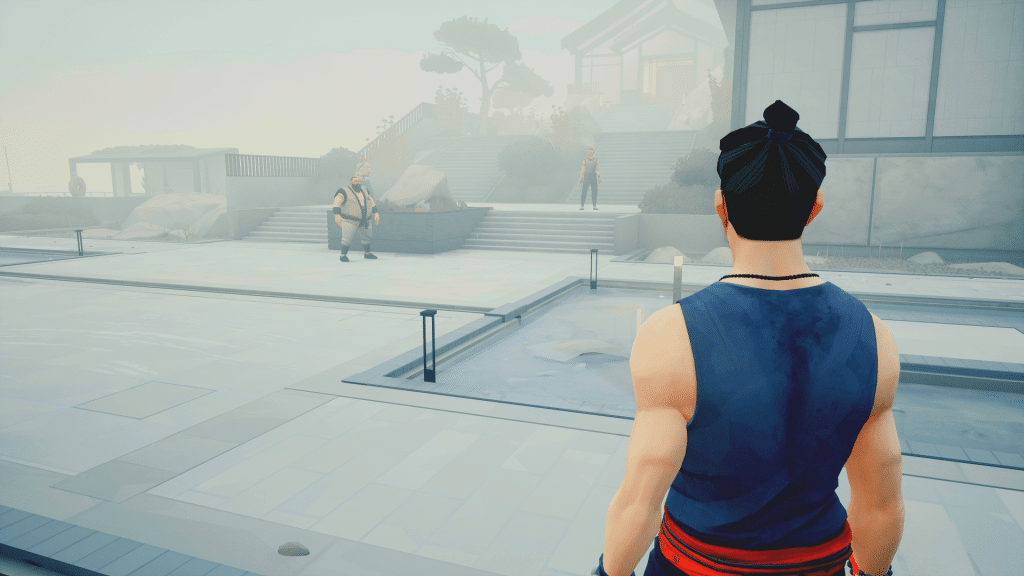 With the first set of enemies, you want to disarm the one holding bamboo. This makes it considerably easier to takedown the fat enemy, with the remaining one being a fairly simple thug.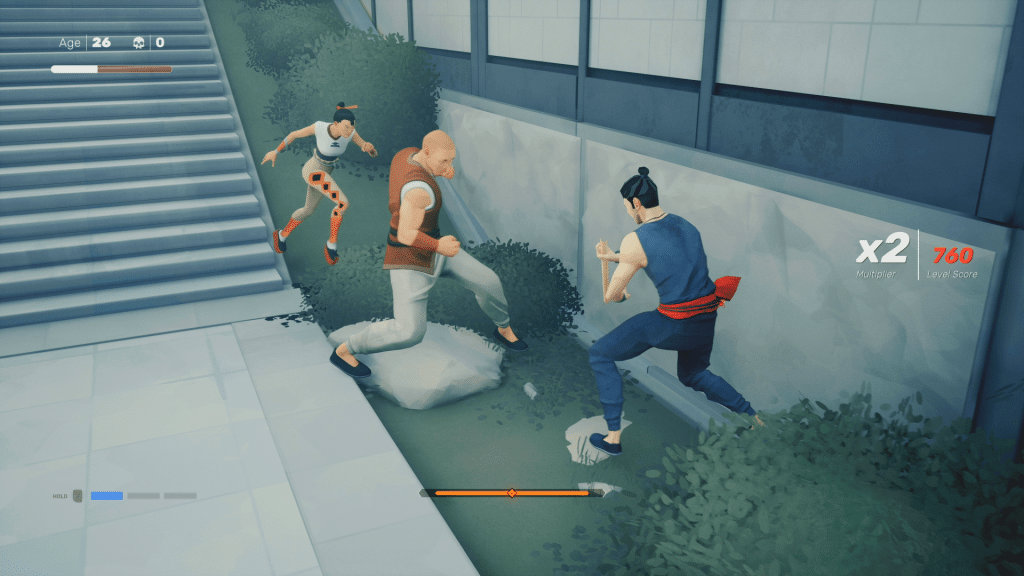 The next pair, which I struggled to get a good picture of without engaging them, is a lot easier if you defeat the woman first. She is a normal enemy and will die fairly quickly. This is also a situation where Environmental Mastery is really useful. Just throwing a couple of bricks at them will make it a lot easier. The bamboo should also last most of this fight, so it's good to keep hold of.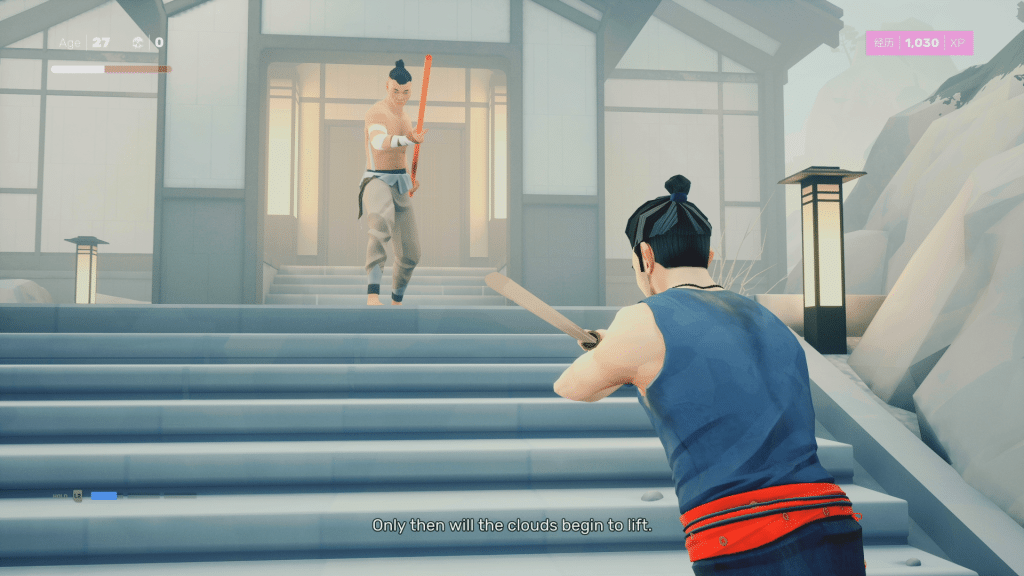 For the staff master I always run back and grab the sword. It won't do a ton of damage, though it will help you. For him it's extremely useful to use Strong Sweep Focus for a guaranteed disarm and prevent him from getting the staff back. I also strongly suggest leaving the staff alone for this fight.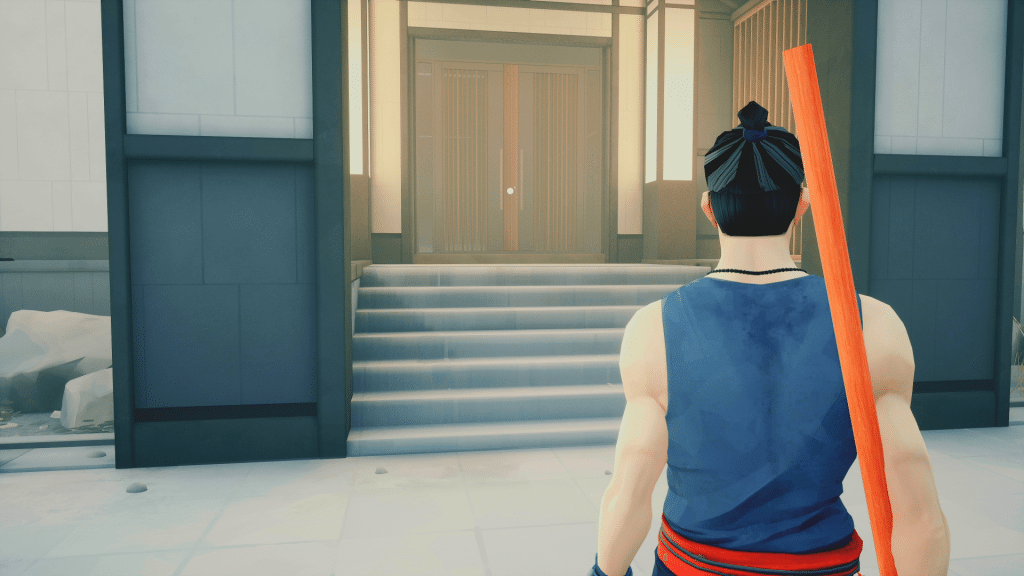 Once he is defeated, picks up the staff and enters the building to fight Yang.
Yang – Phase One
For the most part, Yang is a mirror match. He can basically do everything you can, with a couple of extra attacks. Unfortunately, Yang won't blindly attack, nor does he have largely set ranges, meaning it comes down to reading his moves.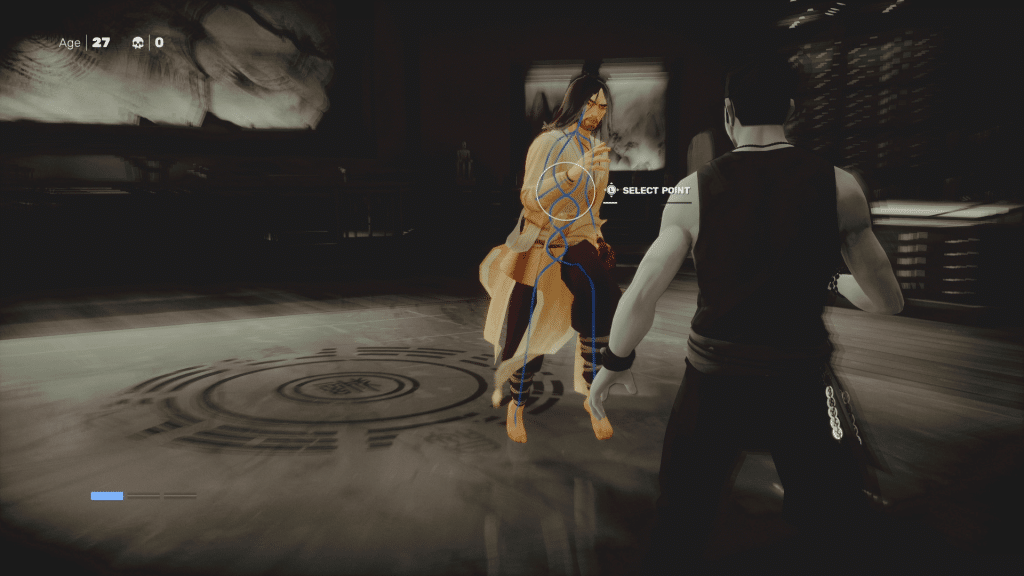 What I found is, ironically, Yang is super susceptible to overly aggressive plays. By pushing deflect/guard and then trying to hit him with heavy attacks will actually work more often than not. A lot of times you'll either counter him or slowly chip away at his defense. This works even better with Parry Impact, which will slowly defeat him for you.
Yang – Phase Two
Outside of a couple of ranged moves, it's the same fight in a new location. However, if you keep using the previous tactic, there is maybe one new skill and you handle it the same way as the others.
How to Obtain The Earth Talisman
To obtain the Earth Talisman you need to first beat Yang and then obtain the Metal (Jinfeng), Water (Kuroki), Fire (Sean), and Wood (Fajar) Talismans.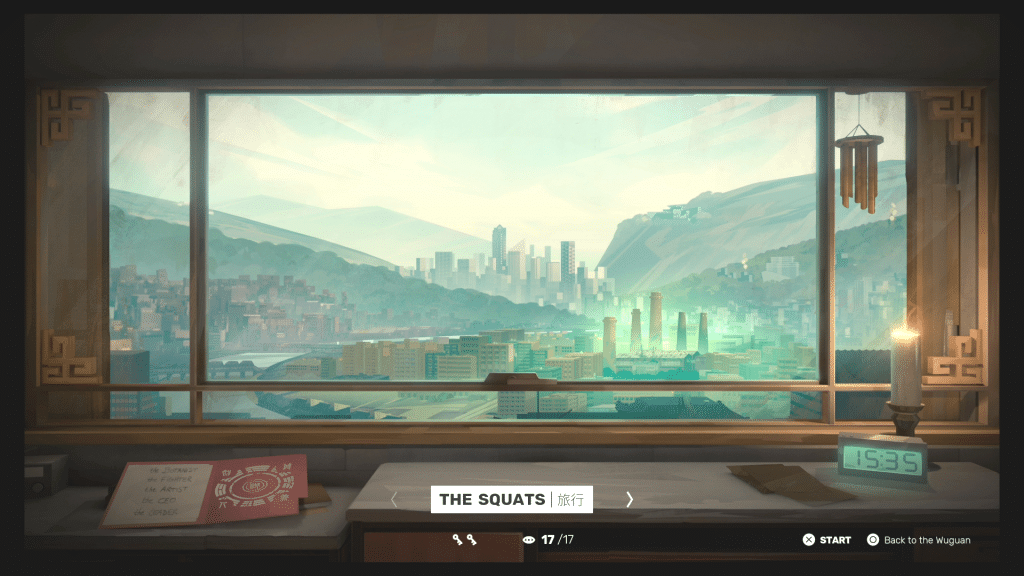 If you're unsure how far you are, you can find each of the icons on the folder to the bottom left or check your trophies. Once you have the other four, you can beat Yang the same way to unlock the true ending.
Yang – Phase Three
Unlike the others, Yang won't relent and once you attain Wude, you need to finish him one more time. This fight is different than the others. Not only is Yang completely hostile, his bar not only fills extremely fast, but it also decreases just as fast. You're going to need to constantly counter and attack him if you want to win, though I don't think it's possible to lose/die, just fail to ever fill the bar. Repeat the previous tactics to defeat Yang and earn the true end.
Healing Memory Trophy
Not only will it unlock the true ending, the trophy Legendary Talismans of Wuxing, it also gives the final piece of the Sanctuary detective board.
Video Guide
If you're still struggling, you can find a video of the strategy below.