Jinfeng is a really weird boss for Sifu. She starts by fulfilling the classic kung fu chain weapon master, with a weak defense, but strong offense… sometimes. The first couple of times I faced her she was an absolute joke, with my 20-year-old run she was unrelenting and brutal. Thankfully, she really isn't that bad once you know how to defeat Jinfeng in Sifu.
How to Defeat Jinfeng in Sifu
Set Up
For Jinfeng, you're best building up your weapons if you haven't already. Not only will it help you on the next stage, but it will also make clearing enemies a lot easier. Outside of that, just try to get there as safely as possible. If you're really struggling, taking one of the weapons from the previous trial helps a lot.
Getting to Jinfeng
The hardest part of this fight is getting to Jinfeng. If you've done it once you'll have the elevator key and can skip to the second portion.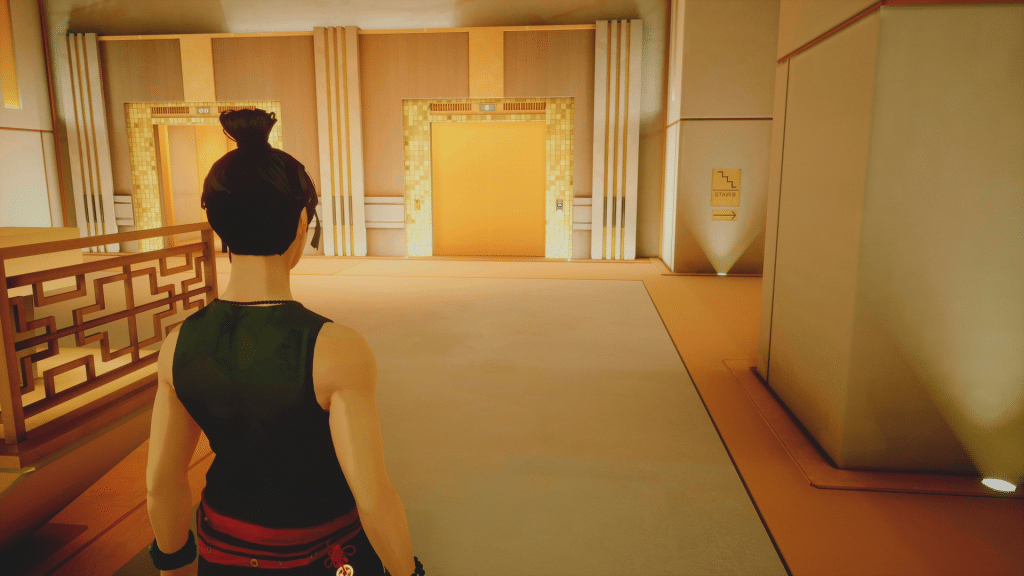 Unfortunately, this means you will need to do some portion of the level, but not the full thing. Less skilled players or anyone who thinks they're going to die anyway can use the shortcut to skip some of the stages.
Please note, it is not possible to survive the drop, even in your early 20s, so don't do it unless you're certain it's the right call. Doing this will also unlock the trophy/achievement Take Damage to Save Time.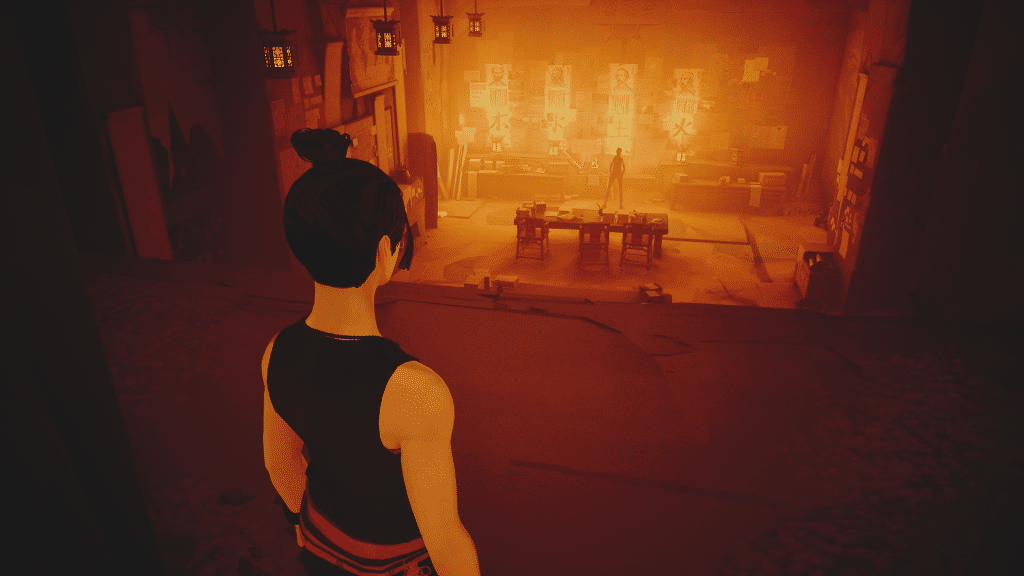 Dropping the first section will let you skip to this fight. Not the most useful shortcut, but it's good to know what exactly you're gaining by going this path. However, doing this will also leave you weaponless, making the fight a little harder.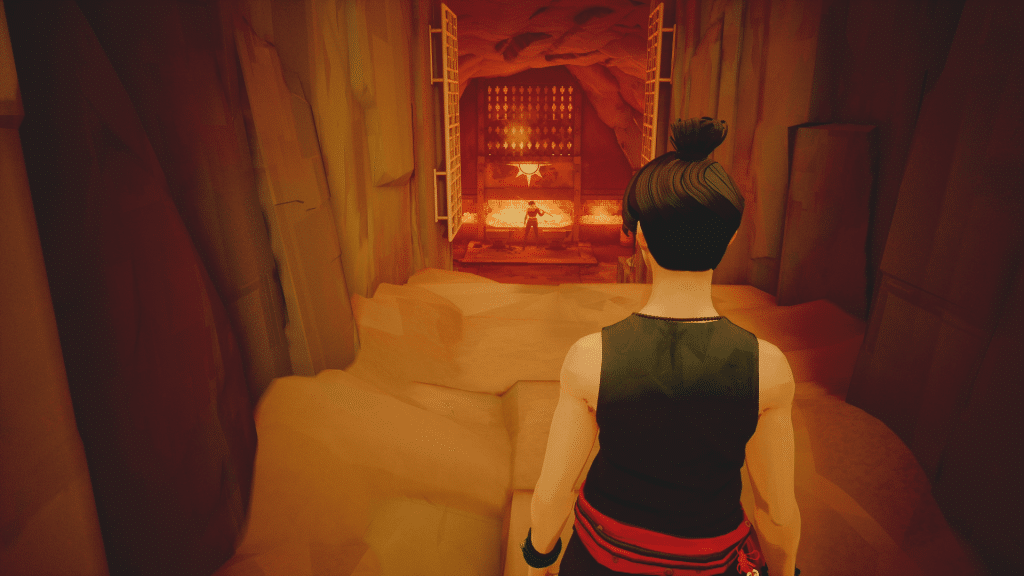 The second shortcut will let you skip to the mini-boss fight. This is actually pretty good if you can't routinely do the previous room with a couple of powerful enemies. Like the first shortcut, using it will kill you. There is also a third one, it's the section that looks like you can jump it, but it will only get you past a single enemy who you're better off fighting 100 percent of the time.
If you don't want to use the shortcuts, I suggest fighting normally and avoiding takedowns at all costs. A good number of these enemies will stop it and that can easily turn a good run bad.
For the second mini-boss (the one pictured directly above), the sword's light attack can sometimes overwhelm her making it easy to badly damage her. I did that, focus attack and then takedown (she is safe to takedown).
Jinfeng – Phase One
Jinfeng is really a one-trick pony, with her main gimmick being her downward attacks are brutal. During her first phase, she more or less has four attacks. A sweeping attack followed by a forward throw and sweep, two forward throws and a sweep, a powerful punch, and a single throw. She can also use her chain to jump away from you creating distance again.
There are a couple of ways to handle this. You can attempt to beat her wind up, which works surprisingly often, especially when you're older, overwhelming her with the polearm or bait her. I strongly suggest baiting her, as that is really the only way to win against her second phase at a younger age.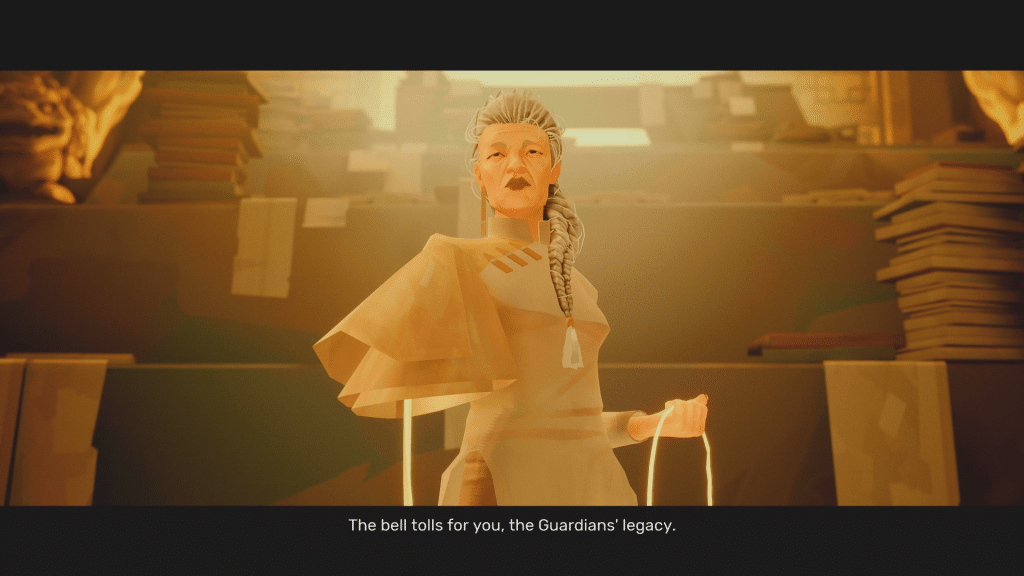 What you want to do is keep your distance. This is one fight where killing her might be easier than getting the takedown, as timing is everything. The trick is to let her attack and then get within mid-range of her and guard. She should do the two throws and a sweep attack. If not, disengage. The thing to keep in mind is the first two hits don't do much to your structure, but the third will do something obscene like 70 percent. If you're doing this method, after guarding through her two attacks, use the low dodge to avoid getting hit. This will give you a brief window to attack her. Do some damage and once she blocks or is no longer staggered, disengage and create some massive distance between you. This is because she will attack and if her punch connects, even if you guard, it will likely break your structure. Repeat this until she is done.
If this still isn't enough, don't forget to do a strong sweep focus at the start, down attack, and see if you can get lucky and land a blow or two when she stands up. If not, jump back and wait for your opportunity to strike.
Jinfeng – Phase Two
Her second phase is honestly just the first phase with some gimmicks. Her main one is wrapping the chain around you, something the initial sweep combo will now do. The reason I suggest waiting for the other combo is due to it being exactly the same here. Repeat the same method as below and be smart.
How to Get the Metal Talisman
This is done by defeating their first phase, bringing their second phase to a takedown, letting it expire, and then doing it again. The second time there will be a different input that gives a new cutscene, unlocks their talisman, and gives a trophy. Getting them all also gives the true end, another trophy, and more.
In the case of Jinfeng, she is actually just as easy to give mercy to. She has ample health and doesn't require much to push her back into phase. However, if you do find yourself struggling, parrying attacks can bring her closer without actually doing damage.
Video Guide
If you're still struggling, you can find a video of the strategy below.