Ahead of Black Friday, Target has dropped the price of Nickelodeon All-Star Brawl to just $19.99 (PlayStation / Switch / Xbox)from now until Saturday.
If you haven't followed Nickelodeon All-Star Brawl, it experienced an interesting arc since it released last month.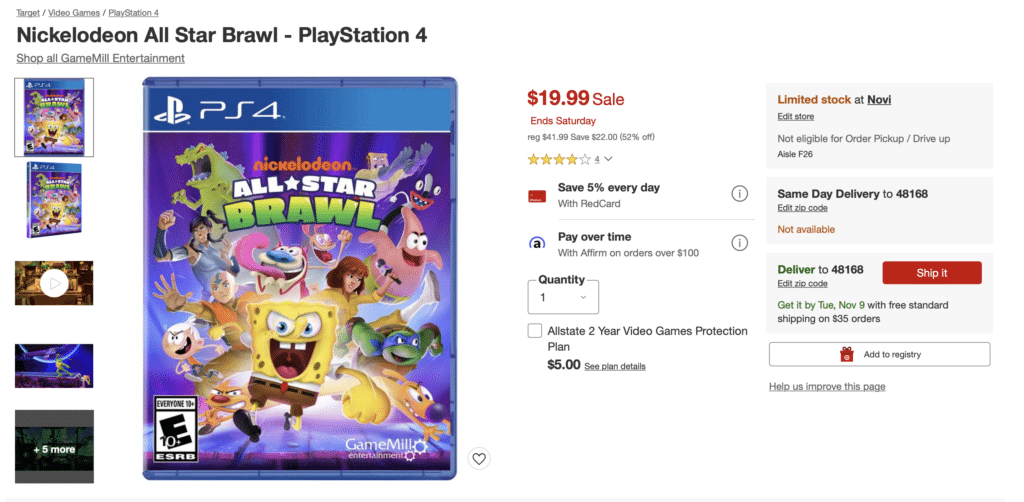 Initially fans were impressed with the robust roster, but underwhelmed by several design and character choices in the end. The finish product, which we gave a fairly positive review of, featured both extremes. Even if gameplay had potential, a lack of content, modes and even basic features like alternate colors were not present at launch. Dataminers found a fair amount of potential upcoming content, but thus far none of it has made its way into Nickelodeon All-Star Brawl.
While this does not suggest a bright future for Nickelodeon All-Star Brawl, it is absolutely a fair price if you were on the fence.