The last official TimeSplitters game was released in 2005, and fans have been begging for a new entry ever since. TimeSplitters: Future Perfect, the follow up to the first two games, left fans pining for the return of their cult favorite first-person shooter.
Today, nearly sixteen years after the release of TimeSplitters: Future Perfect, the Developer Deep Silver has announced the formation of a new studio with the sole purpose of bringing back the much-loved franchise of the past, to the present. Head original members of the Free Radical Design team, including founding figures Steve Ellis and David Doak, have reconvened to reform Free Radical Design.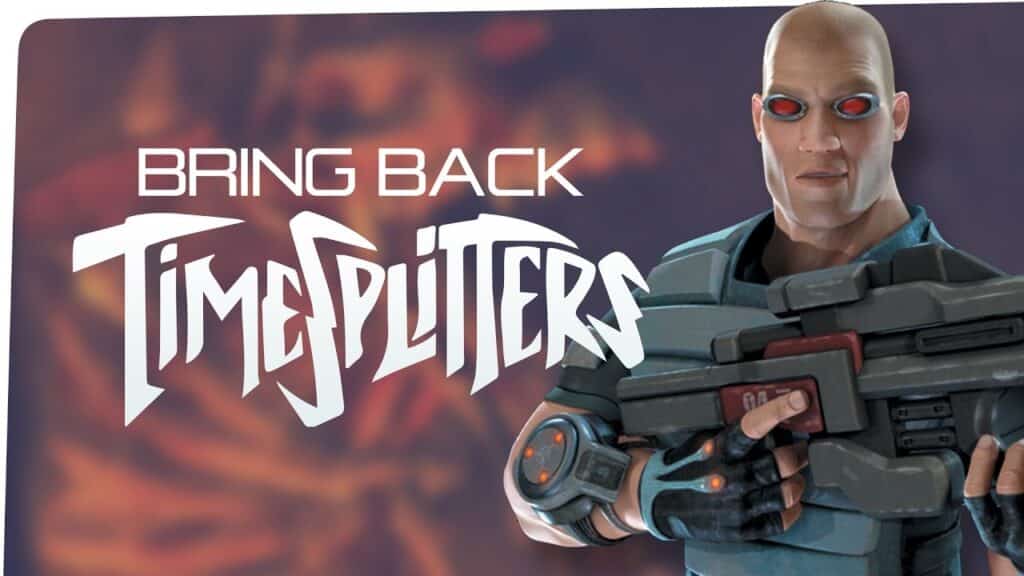 "It's this unique style that earned the TimeSplitters series a large and passionate following who will, without doubt, be excited by the formation of Deep Silver's latest studio and will look forward to learning more as the franchise moves forward," said Paul Nicholls, Global Brand and Marketing Director at Deep Silver.

"To finally be able to confirm that the studio has been formed and that we have a plan for the next TimeSplitters game is incredible," commented Steve Ellis, Studio Development Director at Free Radical Design. "While we cannot tell you anything more at the moment, we look forward to sharing information in the future."
The rights to TimeSplitters was purchased by THQ Nordic, the owners of Deep Silver, back in 2018. A revival of the franchise was teased back then, and it seems to have taken about three years to get all the right pieces in place to push ahead with development. Earlier this year, Deep Silver announced the release date for another much-awaited remaster, the Metro Exodus PC Enhanced Edition.
The team over at Free Radical Design, have confirmed that they will begin development on the new TimeSplitters game within the coming months; as of right now they are focusing on growing the studio itself, which will be based in the Nottingham, UK area. The original location of the first Free Radical Design studio was also based in the same area. This studio solely handled the development of the previous three TimeSplitters games, so with original studio leads being heavily involved in the new studio, we have high hopes that this new installation will deliver on everything fans are hoping for.