One of the biggest differences between traditional Disgaea games and the newly released mobile game Disgaea RPG, is how the Dark Assembly works. Previously, players could obtain a bunch of resources and bribe officials or simply kill anyone who disagrees, but violence is not allowed in Disgaea RPG. Instead, players need to carefully use resources to bribe officials and get their way. Since these resources are finite, unless you want to invest in quartz and/or pay, it's important to play effectively. And, thankfully, there is a way to limit expenses and increase success.
Set Up
For this method to work, players need at least one Gold Bar and two Crab Miso bribes. Gold Bars can be purchased daily from the shop for 10,000 gold each, along with Golden Candy and some other things. Crab Miso is a little more difficult, though players are given one after using their free summon and they can be obtained from events or codes. For a maintained list of codes, please head here.
Guide
After selecting whatever bill you want to pass, look for the two members of the Dark Assembly with five stars. There should be one neutral member and another negative one.
When these two members are found, click on select bribe and find your Crab Miso and Gold Bar.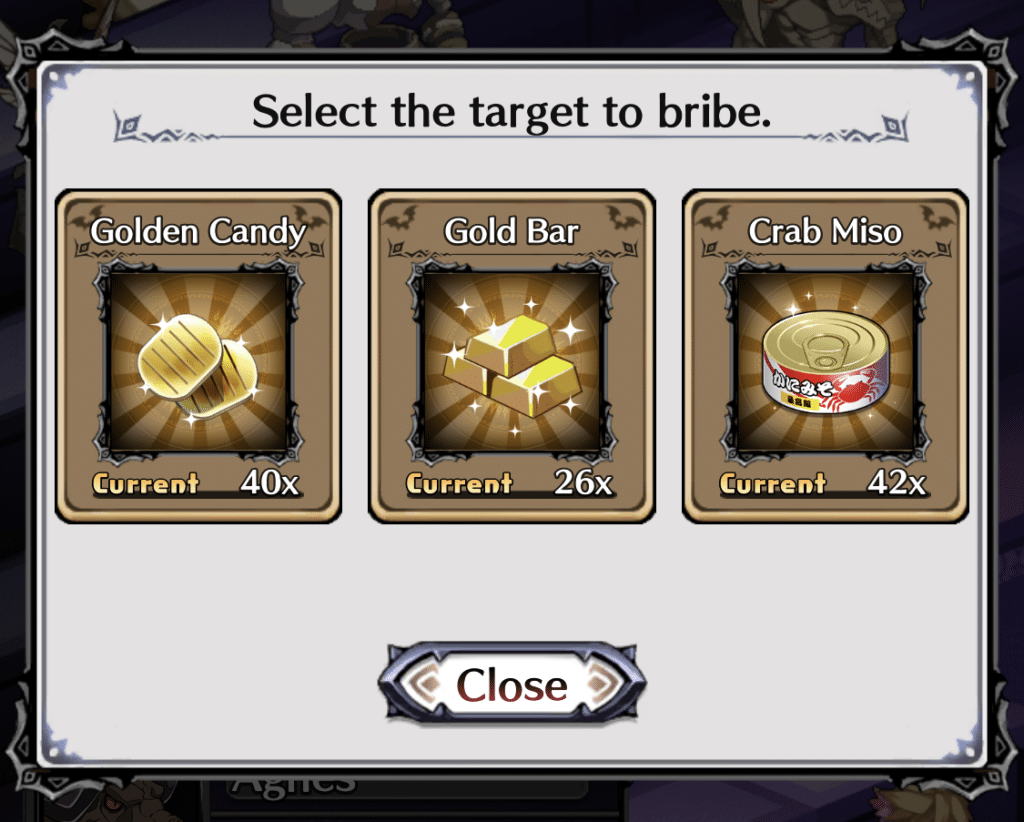 Giving the Crab Miso to the neutral senator should put them at "Feeling the Love…," which is the highest positive rating in Disgaea RPG. The negative member should move to neutral status when you offer a Gold Bar and then jump to "Feeling the Love…" with Crab Miso. With these two members successfully bribed, your chances should be "Almost Certain," resulting in most, if not all, bills passing.