After a couple of slow months, May is surprisingly loaded for a summer month. These range from exciting PC ports, highly anticipated remasters, and a wide variety of exciting titles. With so much to choose from, we picked a couple of titles that stand out this coming month.
Here are games to look forward to in May 2021:
Resident Evil Village
For a while, Resident Evil has been in a weird place. Resident Evil 5 pushed the franchise more into an action game with survival elements, along with ending one of the most interesting characters in the franchise, with Resident Evil 6 taking this a step further. It wasn't until Resident Evil Revelations that proved the series is best when it's a survival horror title. Eventually this bleed into the critically successful Resident Evil 7: Biohazard and all signs point to Resident Evil Village following down this path.
So far both demos have offered a truly interesting setting to explore and adventure to see. Along with that, Countess Alcina Dimitrescu brings some much needed life to the villain side of Resident Evil. Odds are it will be something a lot of people talk about, especially since rumors suggest the follow up with continue the story in some way.
Biomutant
Back in 2017 Experiment 101 officially announced their first title, Biomutant, which will finally release this month. The quirky action game is centered around having fun and offering a rather whimsical world to explore. There was also a rather positive E3 demo, one we did get to experience, that showed the core concept can work extremely well. Even years later it left a positive impression that makes us extremely excited to see how the final product turns out.
Days Gone
Thanks to a certain article there have been a lot of talk about Days Gone recently. The critically unsuccessful title fell short in a number of ways, some of which were eventually addressed, leading to it becoming a fan favorite. Thanks to Sony offering it as a bonus for PS5 owners with PlayStation Plus, along with being part of April's PlayStation Plus lineup, a number of hesitant fans found an experience that resonated with them.
While picking Days Gone up for PC likely won't change what, if any, future the franchise has, it will give players a rather funny take on the zombie shooter genre. It might take some time for Days Gone to shine but the cheesy writing and gunplay ultimately stand out in the end.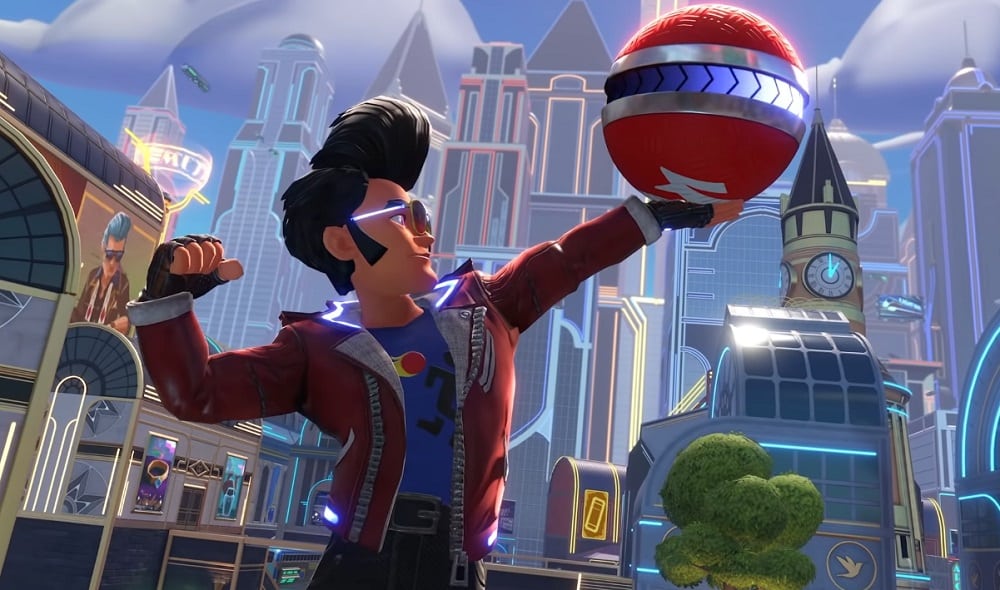 Knockout City
On paper, Knockout City sounds like a joke. It's a dodgeball-styled third-person shooter set in the future with designs from the '50s. Loud outfits, slicked-back hair, and flying cars with massive fins make a strong initial impression but it was legitimately fun to play during the beta. Be it metal balls or someone who is ready to catch whatever you throw at them, Knockout City has the potential to really be something. Plus, EA has already confirmed Game Pass owners can check it out for free, so you might as well give it a go.
Mass Effect Legendary Edition
Regardless of how anyone feels about the conclusion, there is no denying the impact Mass Effect had. There was an engaging story with a mysterious antagonist, romance, unique characters, and great shooting mechanics. Needless to say, Mass Effect Legendary Edition is something many people wanted and are excited to play.
World's End Club
It took some time but the visual novel genre found some success in North America. 999: 9 Hours, 9 Persons, 9 Doors surprised a lot of people, leading to two other titles to close out the terrifying story. Danganronpa might be a little cheesy, though the unlikely title ultimately found a user base leading to an anime, toys and so much more. World's End Club brings the creators' of both of those games, Kotaro Uchikoshi and Kazutaka Kodaka respectively, along with Takumi Nakazawa, who was behind the Infinity games, together in a haunting new visual novel.
Even though World's End Club isn't trying to be any of the aforementioned games, it's clear from art and direction how their influences impacted the adventure. With this adventure, players need to complete tasks to stay alive. Those who fail die, leading to an exciting journey, assuming you're successful.
While these are our choices, if there is anything you think stands out, please feel free to suggest it in the comments.