It's January, which could mean a couple different things for football fans. You could be sitting on the edge of your seat each weekend hoping your team makes that one game-changing play that keeps your Super Bowl dreams alive. Unfortunately for some fans, January means they will be lamenting the season that could have been. Others, meanwhile, will take the optimistic route and look forward to brighter horizons; free agency, the draft and, yes, the release of the next Madden title in summer, which signals every fan's first chance to play out all their dreams for the upcoming season.
Yes, Madden brings with it anticipation for the season ahead and nothing brings more excitement for Madden itself than the unveiling of the Madden cover athlete. In this article, we are going to attempt to make a prediction/proposition for who should hold the honor of Madden 2024 Cover Athlete.
Narrowing Down the Candidates
First, let's try to nail down some likely candidates by using what we know from the previous covers. Some of these characteristics are fairly obvious – typically an offensive player has earned the honor, as only three times has a defensive player appeared on the cover. This player would have performed at an incredibly high level the previous season. It is common to see a young rising member of the superstar club, excluding Tom Brady and his ever-present Thanos-like dominance across the league. Like most things in the NFL, the Madden cover is dominated by quarterbacks landing a whopping 11 QBs on covers, including two in 2022. This is followed by five for running backs, four wide receivers and one tight end for good measure.
This is all predictable. What may not be as obvious is that the cover athlete was in the playoffs the previous season all but two years: 2012 and 2016. Both of those years, however, were during the fan vote period of the Madden cover from 2012 to 2016, with the voters choosing rookie breakout Odell Beckham Jr. in 2016 and pleasantly out of nowhere sensation Peyton Hillis in 2012. Hillis' story gets even more extraordinary after the recent news of him saving his children from drowning and is now fighting his way back on the road to recovery from the incident. Well done, big lad, and get well soon.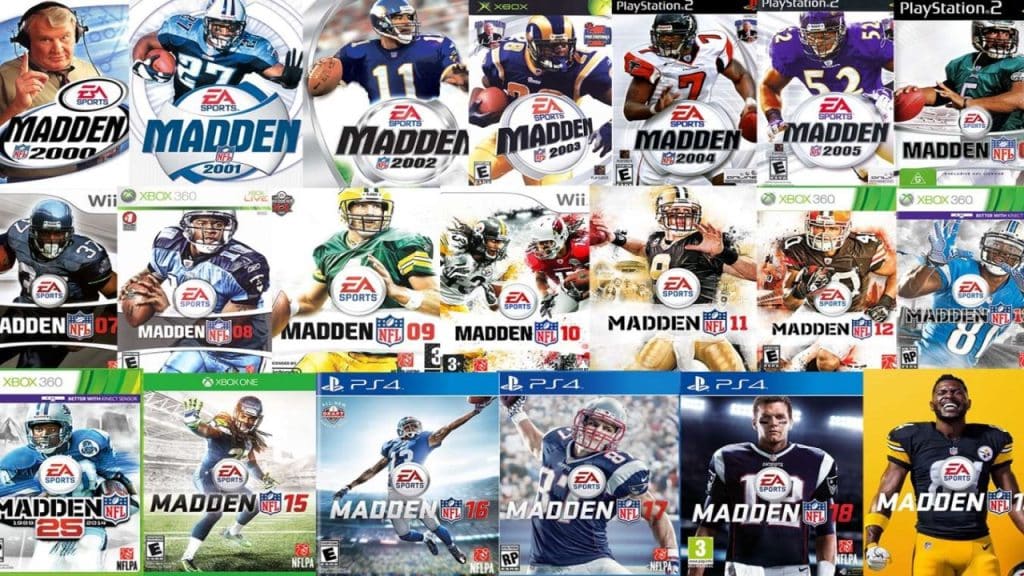 All that said, EA Sports have never themself chosen a cover athlete whose team was not featured in the previous years playoffs. One of the last factors that needs to be accounted for is the feel of this NFL season as a whole. This season more than any in quite some time has felt like the future of the NFL has arrived. Tom Brady and Aaron Rodgers, the two key members of the old guard, are already eliminated from the playoffs as we stand now. The average age of the starting QBs in the AFC playoffs is 25! EA will most likely want to lean into this vibe as well and pick a younger superstar for their cover this year. With all these factors in mind, I think there are four truly viable candidates for the Madden Cover Crown this season.
Honorable Mentions
Before we get started, I'd like to get out in front of the pitchforks and the screams of "I can't believe player X isn't on this list! He had forty billion yards!" Yes, your favorite player did indeed have a great season and probably fits a lot of the criteria above. But only one player (Madden had two cover stars in 2010 and 2022) can reign supreme. So let me speak on why some clearly obvious candidates are not in the final four.
Patrick Mahomes is a freak of nature and likely has his second MVP title locked up after receiving 49 out of 50 All-Pro votes. However, he has also been on the cover two out of the last three seasons. Law of diminishing returns and all, he's likely out. His teammate Travis Kelce continues to set the gold standard of playing TE, however only one previous TE has appeared on the cover as well as his age factors him out for me.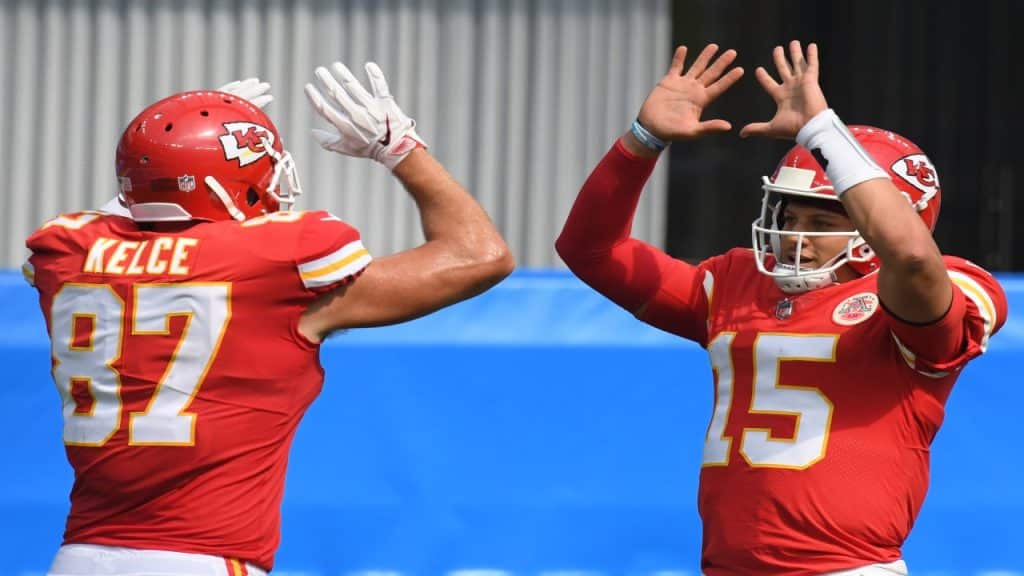 Christian McCaffrey has electrified the 49ers offense, becoming paramount in their winning streak heading into the playoffs. But being traded midseason probably isn't the best for his chances. Additionally, McCaffrey is done no favors by being the second biggest story on his team with last-pick-in-the-draft Brock Purdy's Cinderella story continuing.
Arguably the most egregious name left off the candidate's list is Jalen Hurts. Hurts has had an incredible season and could be on his way to bringing the Eagles their second Super Bowl win. Unfortunately, his injury at the end of the season has most likely cost him the MVP award this season and it may have well cost him the Madden cover. It could still happen – that aforementioned win would help – but for now I'll leave him off the list.
Lastly, Trevor Lawrence is a prime candidate, but it just seems a bit early for him to be on the cover. Only in his second year, it's not impossible for Lawrence to make a surprise cover appearance, as Vince Young did so as a rookie in 2008. If the Jaguars would have made an improbable Super Bowl run, then Lawrence's chances would have risen. For now, EA will likely save Lawrence for a future Madden down the road.
Four Possible Choices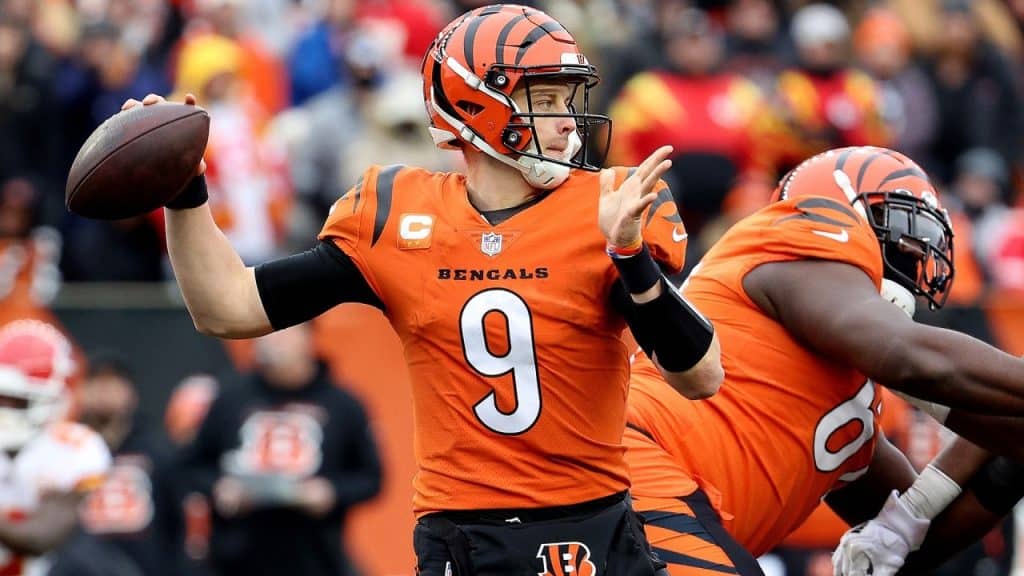 Joe Burrow
Starting off our list of potential Madden cover artists is Mr. Joey Franchise himself. Joe Burrow fever has taken over the league since his rookie season and for good reason. The man oozes a casual swagger that separates him from most others at his position. His teammates seem to love him, as countless accounts and photos of cigar heavy celebrations after big wins can attest. The media loves him for continually dropping eye-catching quotes such as his "The window's my whole career," nugget he dropped when asked about the Bengals Super Bowl window before the start of the 2022 NFL playoffs. Last but not least, the fans absolutely adore him for one simple reason: he just keeps winning.
Joe Burrow was drafted in the 2020 NFL draft number one overall by the Cincinnati Bengals, a team that has not been in the playoffs since 2015 and not made it past the wildcard round since 1990. An unfortunate injury shortened Burrow's rookie season, but the very next season after recovering Burrow helped propel the Bengals all the way to the Superbowl, their first appearance since 1981. In 2022, Burrow had helped lead the Bengals to their second straight AFC championship against fellow Superstar Patrick Mahomes. On his way to revitalizing the winning standards of the Bengals franchise, Burrow set the single season Bengals passing touchdown record in 2021,which he then broke in 2022. Burrow smashes all of our criteria set above.
He is a superstar coming off a season with over 4,000 yards passing and 30 touchdowns. His team has been highly successful as of late, and while failing to reach the Super Bowl may ding Burrow a bit, no one in Cincinnati is too worried about their future right now. The Bengals franchise has a loyal fanbase that would flock to a game featuring their savior on the cover. Burrow also has the simple fact that he plays QB in his pocket as well, as we know Madden prefers that position for the cover. Safe to say Burrow is a strong contender for the 2024 Madden Cover.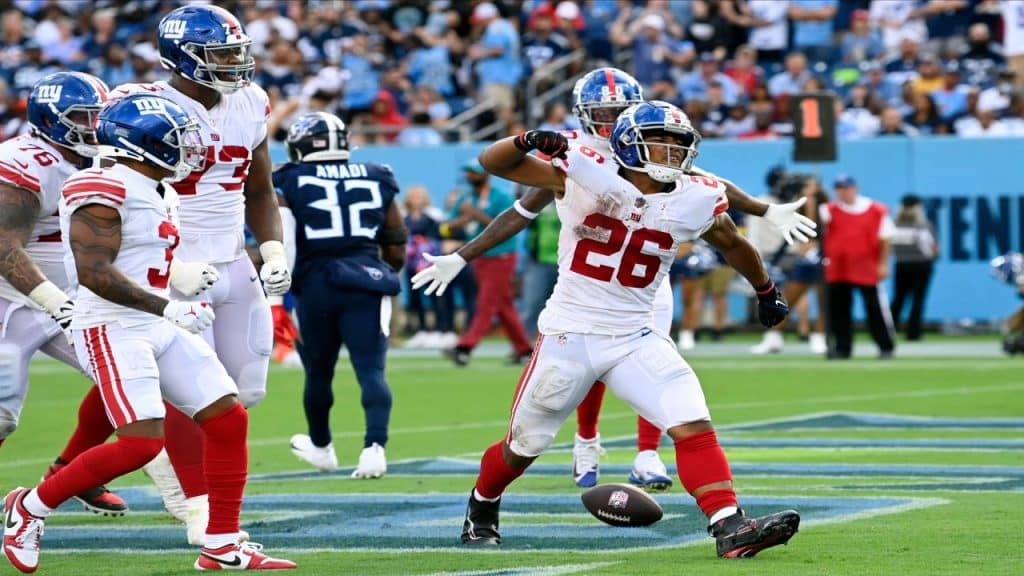 Saquon Barkley
If you think Jalen Hurts deserves this spot more, it would be hard to argue with you. However, we already have two QBs on the list. So, why don't we show some love for another position and one of the best stories of the year? Saqoun Barkley exploded onto the scene in his 2018 rookie campaign amassing over 2,000 all purpose yards and 15 touchdowns. Unfortunately, ill-timed injuries derailed his career following his sophomore campaign, missing nearly all of 2020 and clearly having an affect on his production in 2021.
2022 however, was a return to form for the superstar running back. This season Barkley scored 10 times and racked up over 1,600 all purpose yards. This season has him in the conversation for the NFL's comeback player of the year award. Besides production, Barkley checks several of the other boxes we want for our Madden cover star. The Giants made the playoffs for the first time since 2016 this year and upset the Minnesota Vikings on the road in the wild card round. New York is obviously a massive market in terms of fanbase and engagement, which could be attractive to the marketing team over at EA Sports.
The league is better when all of its superstars are healthy and playing to their full potential, thus Barkley's return to superstar status was a welcome sight to football fans all over the globe. Barkley has earned this level of respect and fandom through not just his play but the professional and upstanding way he carries himself on and off the field. EA Sports could, like most of us, be excited by Saqoun's return to glory and choose to reward him with the Madden 2024 cover.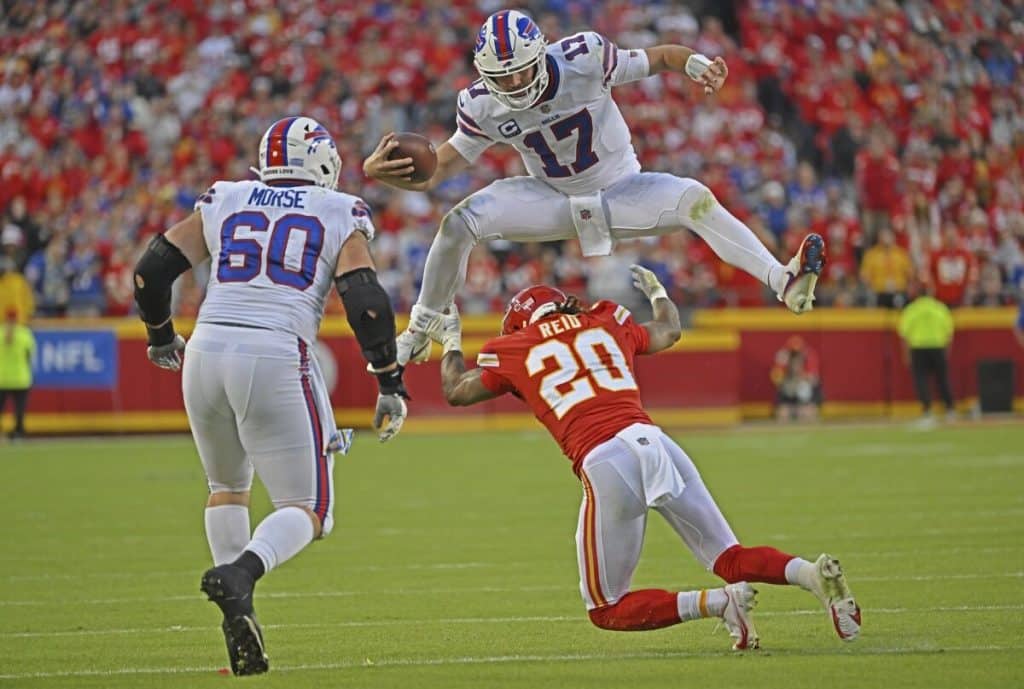 Josh Allen
Like the other quarterback on our list, Josh Allen is a perfect candidate for the Madden cover this season. Josh Allen's statistical and team success are near the top of any list this season. Allen threw for over 4,000 yards and threw 35 touchdowns this season. Allen also added over 700 rushing yards as well as 7 scores, truly cementing the ground game as Josh Allen's x-factor. Allen, like Burrow, has led a franchise that was in turmoil to consistent success, making the Buffalo Bills a Super Bowl contender every single year.
Josh Allen has extreme commercial appeal going for him as well. Josh Allen was featured on Capital One's The Match golf exhibition in early June 2022 with fellow superstars Mahomes, Brady and Rodgers. The event was met with high praise and allowed fans to see a different side to some of their sport icons. Allen shined in this environment and subsequently led all players in jersey sales in 2022. That makes it easy for EA to see the common formula forming here. Josh Allen equals money.
All this and we haven't mentioned one of Josh Allen's biggest strengths on his resume… Bills Mafia. Yes, if you're a football fan you know of Bills Mafia, the rabid and loyal fanbase of the Buffalo Bills. These fans have supported their beloved Bills regardless of success for decades and smashed each other through tables seemingly the whole time. The Bills have one of the best fanbases in the NFL and if EA were to decide to put Josh Allen, the face of that franchise, on the cover in 2024 they could be in for a huge payday.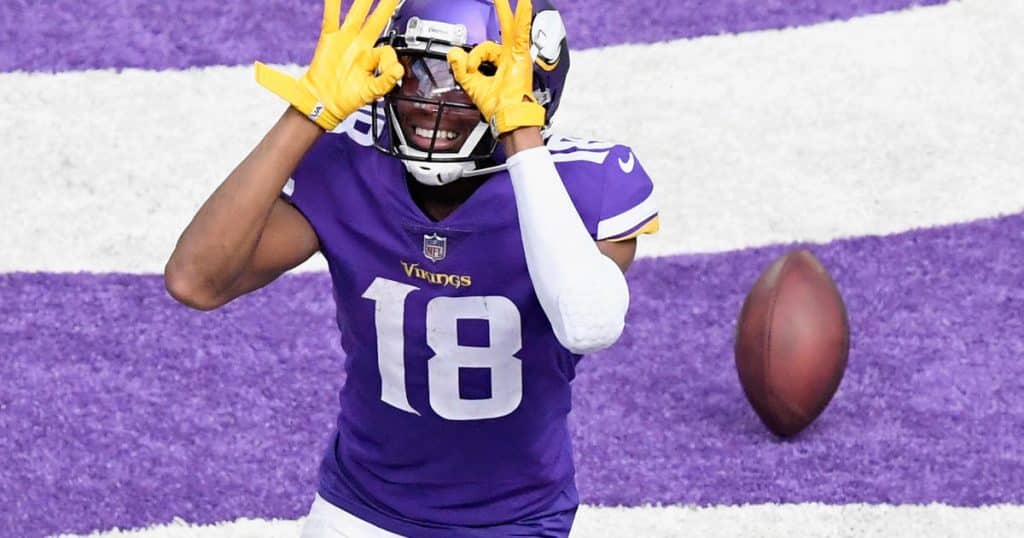 Justin Jefferson
Justin Jefferson has set the world on fire since arriving in the NFL, rivaling only fellow Viking legend Randy Moss in terms of production from the beginning of their careers. Jefferson would start off on a pace to break the receiving yardage record for a season and while he ultimately would fall short of that goal, he would still put up elite numbers. Jefferson ended the season with 128 catches, 1,809 yards and 8 touchdowns. This marks a third straight season for Jefferson with over a 1,000 yards, and his second with over 1,500. But it is not just his play that makes Jefferson one of the NFLs hottest stars.
His personality shines on and off the field, be it the griddy celebration after every touchdown that has caught fire in the mainstream or his nonchalant confidence with which he delivers his interviews after the game. The man is just quite simply… very cool and it is easy to recognize . Another feather in Jefferson's cap for the Madden cover is his prior involvement with EA. Jefferson is currently heavily featured in the advertising of Madden 2023 and could be seen as a natural transition towards cover star. Justin Jefferson's widespread appeal cannot be ignored either. He ended 2022 as number ten in jersey sales for the entire NFL and was the number one selling wide receiver. There aren't really a lot of drawbacks to choosing Jefferson at this point in his career; he is the epitome of the NFL superstar currently.
Pitch and Prediction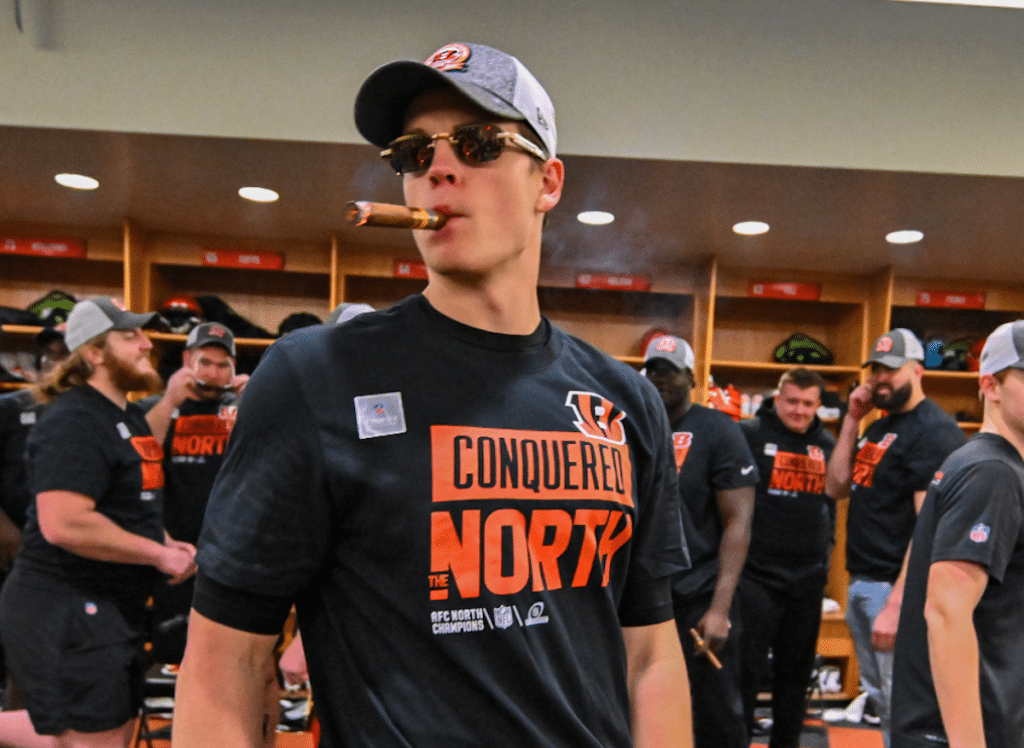 So there we have it. Our contestants are set and we are ready to pick a winner. Any one of these four could end up on the cover should EA Sports decide and I believe that they would be well received by most. However, there can obviously only be one. While Saqoun's return has been exciting and makes the league better, I don't think it will get him the cover. Too many new up-and-coming superstars have stolen the spotlight and I think EA would shy away from having another Giant on the cover after Odell in 2016. Josh Allen is a prime candidate, however losing in the divisional round to another primed cover star is going to hinder his chances a bit. Which leaves us with two.
Here's the thing, I predict it will be Joe Burrow. It makes too much sense, especially if he manages to win the Super Bowl. He's at the right position, is an undeniable superstar on a Hall of Fame trajectory and will seemingly be here for years to come. But here is where I would argue to save Burrow for later and strike the Jefferson iron while it is hot. Burrow is primed to be here for a while barring something unforeseen and you could use him at another potential high point in his career. Jefferson's presence is at an all time high right now and you could take advantage of that. Besides, missing the chance to throw the griddy on the cover of Madden is too juicy an opportunity to pass up. However, if it is indeed Joe Burrow on the cover then might I suggest having a preorder bonus version of the classic cigar smoking picture? I'm sure that's against all kinds of advertising laws, but you can't argue it wouldn't be iconic.