While June is the start of summer, it also means Father's Day and school graduations are fast approaching. These can be exciting, or in some cases stressful, times with a lot of things to consider. To make this a bit easier, we wanted to highlight a couple options we think would make a fantastic gift for the occasion.
Top Tech Gifts for Dads and Grads 2023
XGIMI MoGo 2 Pro Projector
Earlier this year XGIMI released their updated version of the MoGo series, which is the first product to boast their ISA 2.0 technology. This allows MoGo 2 Pro to calibrate without interrupting functionality, along with a number of quality of life features found on Halo+ and other later models. Due to the small form factor, multiple ports, and smart design it's perfect for a dorm, or just beating your friends/family in the backyard. Best of all, if you're looking for a bit more, or a little less, XGIMI is holding a special sale for Father's Day on a wide array of projectors.
ROG Ally / Steam Deck
Following Nintendo's leads, Valve had a substantial impact on the portable gaming space with Steam Deck. The portable computer quickly became a hit, and allowed gamers more opportunities to play. At this point there are a number of competitors, most notably the recently released ROG Ally, both of which make for a fantastic gift.
Now there is a lot to consider, something we will touch more on in our review of ROG Ally sometime in the future, but the big question is going to be use case. Anyone with a large Steam library, or likes to keep things simple, will likely prefer Steam Deck. Not only does it do all of these things, the included case makes for a complete package.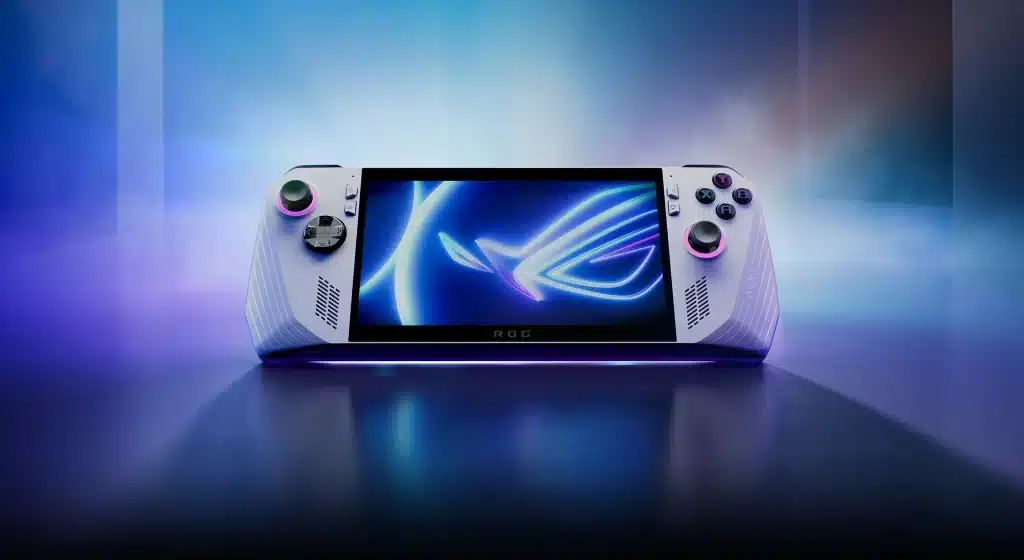 ROG Ally offers a lot more options, at the cost of having more things to play around with. But having the option to use Xbox Game Pass, Epic Game Store, or cloud stream right out of the box is massive. This can also double as an actual Window's device. In fact, it even comes with Office preinstalled.
The nice thing about both options is the ability to build it out as well. There are docks, such as Unitek's, to use with a TV/monitor. Along with countless Windows accessories to really make the most of the experience.
Meta Quest 3
Recently Meta announced a revised version of their popular all-in-one VR headset, Meta Quest 3. For those who haven't experienced VR yet, it has come a long way towards giving real experiences that resonate with people. But, even if you're not looking at the gaming side of things, or viewing the world, these are fantastic products for working out.
Beat Saber is one of my favorite way to burn calories. The game is shockingly simple, yet surprisingly hard at a high level, with three minute songs having hundreds of boxes to destroy. With the recent move towards licensed music, there are now more options than ever to enjoy one of the most popular VR experiences.
Monster Power Grid
Portable Power Stations are a category with a lot of potential uses. They can save you if electricity goes out, power your whole system on the go, or can just supplement something like the aforementioned projector. What stands out about the Monster Power Grid is a couple key things.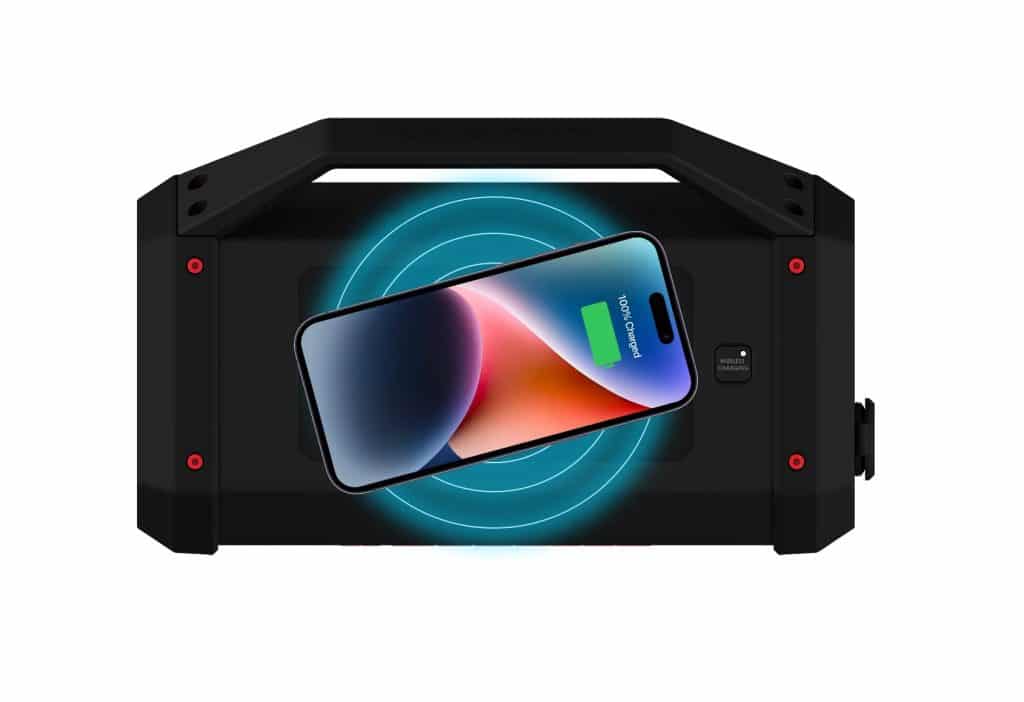 In addition to having great build quality, it's perfect for most situations where such a device would be needed. There is a bright light for camping/general outdoor use. Wireless charging frees up space for other devices. To even a 12V car port so it can double as a way to jump your car. There is so much practical value it doesn't just potentially help someone, it shows you care about them.
DREO Macro Max S Air Purifier
Originally we didn't plan on mentioning the DREO Macro Max S in this article, but the Canada Wildfire situation caused us to reconsider. Obviously such a device will only do so much in those situations, though it's still a great item to have.
DREO ChefMaker Combi Fryer
Another DREO option worth mentioning is their recently announced ChefMaker Combi Fryer. The idea behind this device is actually pretty interesting. With the aid of a cooking probe, ChefMaker adjusts settings to ensure every meal is made exactly how you like it.
For this reason it's perfect for a recent grad who might not have the experience cooking for themselves. Just a couple clicks and they can enjoy fish, chicken, or steak. Dads might prefer traditional methods, though eliminating the guess work is hard to beat.
Plus, since this is Kickstarter campaign, anyone who backs it will receive it at a discounted rate.
HyperX Cloud III Headset
There was a time when HyperX's Cloud II headset was among the most recommended on the market. HyperX hit that sweet spot of price, features, and function that made it an easy choice.
With Cloud III a number of things were updated to bring the iconic headset to a more modern era. Not to mention the wired design allowing it to work with any platform, including the aforementioned ROG Ally/Steam Deck.
Nacon RIG 800 Pro Series
One of the biggest selling points for the Astro A50 is the included charging station. It's something a lot of headsets lack, and one of the things Nacon included with the RIG 800 Pro Series. Despite being weaker in a couple other categories, it's a fantastic choice if you want to get the most bang for your buck.
Audeze Maxwell
Audeze's release of Penrose came with a number of hard lessons. The headset was surprisingly good, there were unfortunately a number of limiting elements like comfort. Addressing these concerns were a big part of developing Maxwell. When we got to test it earlier this year we were impressed with a number of factors, and while we have yet to have the opportunity to review the final product, those who have are generally positive.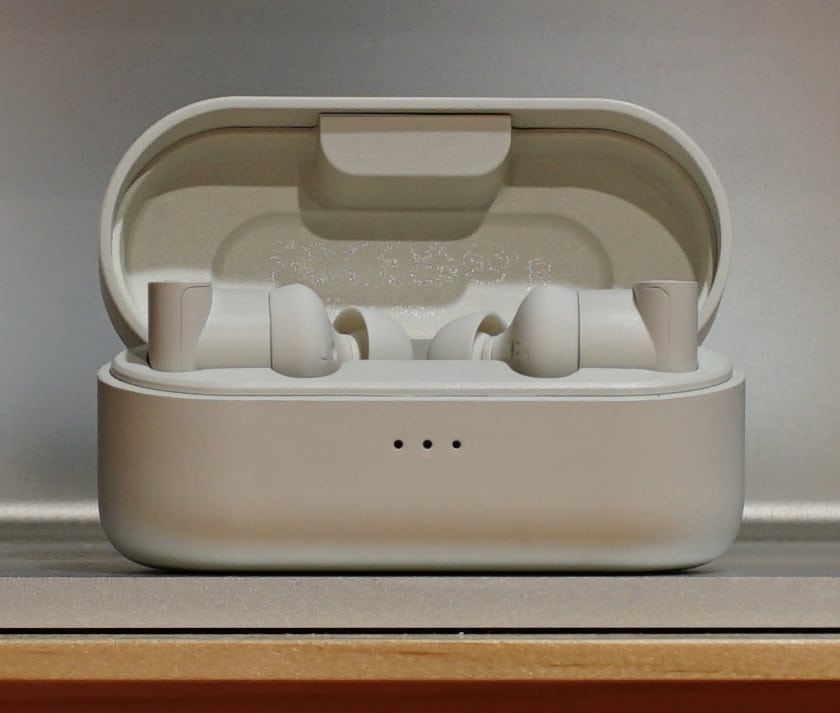 Status Between 3ANC
Status' recently released Between 3ANC is one of the best sounding true wireless headsets we've heard. It's a very inviting sound that does an impressive job of showcasing a song without leaving a details behind. This, coupled with the helpful application and sleek look, make it a very attractive package.
INNOCN Portable Monitor
Portable monitors are one of those product categories you might not realize exists. Despite that, these products are quickly gaining a lot of value. For example, with something like the ROG Ally you can enjoy your favorite game on a killer 15″ OLED screen on the go. For Nintendo Switch they're perfect for playing against others out on the go. Even the main intended use, a secondary screen on the go, there is a lot of value. Also, for anyone looking for a stationary monitor instead, INNOCN has a number of Father's day deals for those.
Nomatic Bag
Back when I went to college things were a lot simpler. I had a notebook, the very first iPhone, and a laptop to write everything down. Now a days there there are so many additional resources that make learning a lot easier, though it can get hectic. This is what I like about a number of Nomatic's options.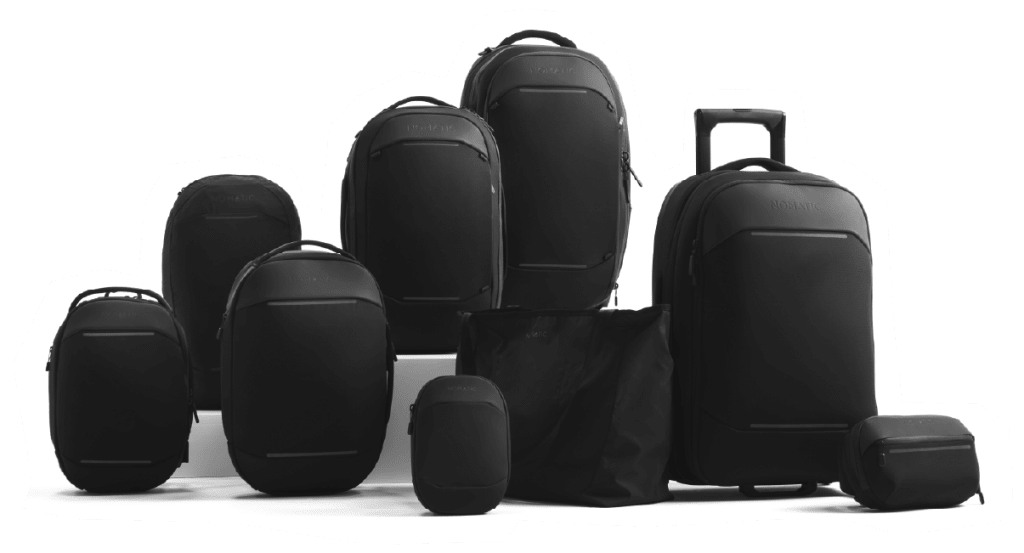 The vast majority of their products are designed to make accessing all your items extremely simple. There are countless pouches, holders, compartments, and so much more to keep things organized. I've used a number of bags for conventions, and never once had an issue locating what I needed, when I needed it. Best of all, they're doing a rather big sale for the summer, so now is the perfect time for a new sling, backpack, or pouch.
Monoprice Cables
Recently Monoprice updated their popular line of affordable cables to include HDMI 2.1 options. With more products supporting these functions, they're a good option to get the desired set up without breaking the bank. And, even if HDMI cables are not what you need, they have most other options, and a wide array of products on sale for Father's Day.
Additional Storage
Storage is one of my favorite categories to include since it's among the least popular to buy. For this reason it makes the perfect gift since it falls in that weird category of something you'd need, but not want to buy.
Typically we don't suggest an option due to the wide range of things to consider, but right now Samsung's 980 Pro is at a substantial discount. Their 2TB heat sink option is perfect for a computer, which will be required to run Starfield if you don't already have an SSD, or upgrading PlayStation 5.
Just remember to verify what your device uses, like ROG Ally/Steam Deck supports microSD cards and smaller form NVMe. Xbox Series has its own option. To countless different options for computers.
While this covers our main choices, if you think there is something we left out, or have a suggestion of your own, please feel free to leave a comment below.