Similar to Nintendo Switch, Steam Deck is making massive waves with players. The ability to play many of your favorite games on the go, without sacrificing much quality, is huge in the modern world. Even though the concept is designed around being portable, Steam released a special dock that gives players the ability to connect it to an external device. This makes it similar to the Nintendo Switch, but at $80 it can be a hard sell. Several companies have offered their own take, with the latest being the Unitek Steam Deck dock. Given the quality of their previous items it has potential, but does it have enough to make it worth the investment?
Similar to their latest docking station, the Steam Deck Dock features their more modern red and white design. It's a very straightforward package that highlights the additional ports, ethernet, HDMI, and docking functionality. Inside is just the dock wrapped in a protective foam cover, which is not the best presentation, but understandable for this type of product.
Unitek included no accessories with the dock, a choice that may or may not be a positive. This is a notable contrast to the official dock, as Valve included a power supply unit. Anyone who needs to purchase this item is looking at about $20 to $30 depending on what they need/choose, bridging the MSRP of the Unitek Steam Deck Dock and Valve's official one. Neither device comes with an HDMI, or any other accessories.
Build quality is about what you'd expect from a moderately priced docking station. It's a textured plastic, with four rubber feet on the bottom, and two strips in the opening to prevent the device in question from moving around. The built-in cable extends out just over 7″ from the dock. On the back are three USB-A 3.0 cables, USB-C for power, HDMI 2.0 out, and ethernet. It is missing the DisplayPort connection found on the official, plus the additional ports found on Unitek's pro model.
Sizing is pretty accommodating. It's about 5.75″x3″x2″, though obviously the sizing will increase based off the device in question. Realistically, the opening is an inch off the ground, with the USB-C plug adding another .75″. This allows you to calculate if it will fit in a space. The gap is also about an inch thick, meaning it's a fairly accommodating opening that thinner devices might fit awkwardly in.
Performance is pretty good. With the Steam Deck it works as you'd expect. As long as everything is working as intended, it should be relatively plug and play. Input lag added by the device is minimal, with the picture being as good as you'd expect from Steam Deck.
Outside of Steam Deck, the dock actually works with other devices. This is a feature not mentioned by either cooling dock, even though I'd wager it works there as well, and a great benefit to see. I was able to get my Chromebook X2 to connect without external power without an issue. I can also confirm Nintendo Switch works with this dock, but you might want to place it so the USB-C connection is pointing to a side.
This has to do with the Switch vents being on the top, and the USB-C connection on the bottom. Since it has to go upside down, the vent is now covered by the dock. Naturally, this can damage the hardware, making it less than ideal. If you don't want to use something like their dedicated Switch dock, I'd strongly suggest placing it on the side, or if you can't do that, consider one of the aforementioned cooling variants.
In addition to the Switch's heat vent, positioning with other devices can be something of an uphill battle. The .75″ backrest is perfect for something like Steam Deck, or even Nintendo Switch, but not so much tablets. My Surface Pro 7, Chromebook X2, and iPad Pro can sometimes cause the dock to lean back due to the weight, and in some cases have an awkward tilt with the tablet. It's still a fantastic feature to see, just something to consider.
One final thing I wanted to touch on is charging performance. This was a complaint I saw some customer reviews mention on their Switch Dock, and as these reviews constantly evolve, I wanted to address this potential concern. I tried this with the Steam Deck, and Nintendo Switch, both running Monster Hunter Rise due to the demanding nature. I simply set up a hunt, loaded into it, and let the system run until the hunt naturally concluded in an other. In that time the battle remained at 100 percent , so if this is a potential concern, I would not worry about it.
Unitek Steam Deck Dock Review Verdict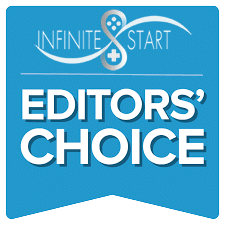 The Unitek Steam Deck Dock is honestly a fantastic value. With the current price being around $30, you have a docking station that works with well with Steam Deck, or just about any USB-C powered device. Add in the multiple USB-A ports, HDMI connection, and compact design, it's hard to find a negative. So if you're looking to up your current set up, or just want a versatile dock, you really can't go wrong with the Unitek Steam Deck Dock.
[
Editor's Note:
Unitek Steam Deck Dock was
provided
to us for review purposes.]