One of the most anticipated JRPGs releasing this year is Shin Megami Tensei V. Prior to launch, I was given the opportunity to check out the first section and get a taste of what experiences await. As a long-standing fan of the series, the first segment filled me with excitement and curious what comes next.
Shin Megami Tensei V starts by introducing the protagonist, a student, who loses consciousness on his way home from school. When he wakes up, he finds himself in a post-apocalyptic Tokyo City, Japan where no humans are left except for demons sprawling around. With the aid of a mysterious ability, he has the ability to recruit demons to aid him in combat and ultimately discover the events that led to this outcome.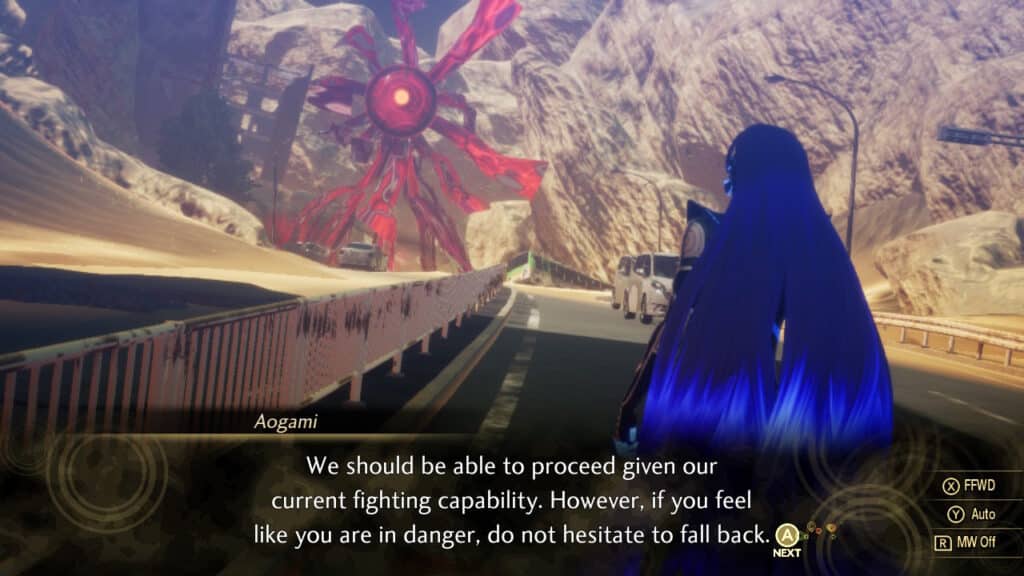 The first few hours feel familiar but in a good way. Having played every Shin Megami Tensei game, including the Persona games, I had a good idea of what to expect and look for in Shin Megami Tensei V. From what I played thus far, it exceeded my expectations.
Combat is familiar and sticks with the traditional turn-based mechanics. Every enemy you encounter has some sort of elemental weakness, which awards an additional turn if you can damage them with it. The majority of the abilities should be familiar for fans, which include Zio, Agi, Bufu, among others. Additionally, there are also Magatsuhi Skills that buff or heal as soon as the gauge is filled.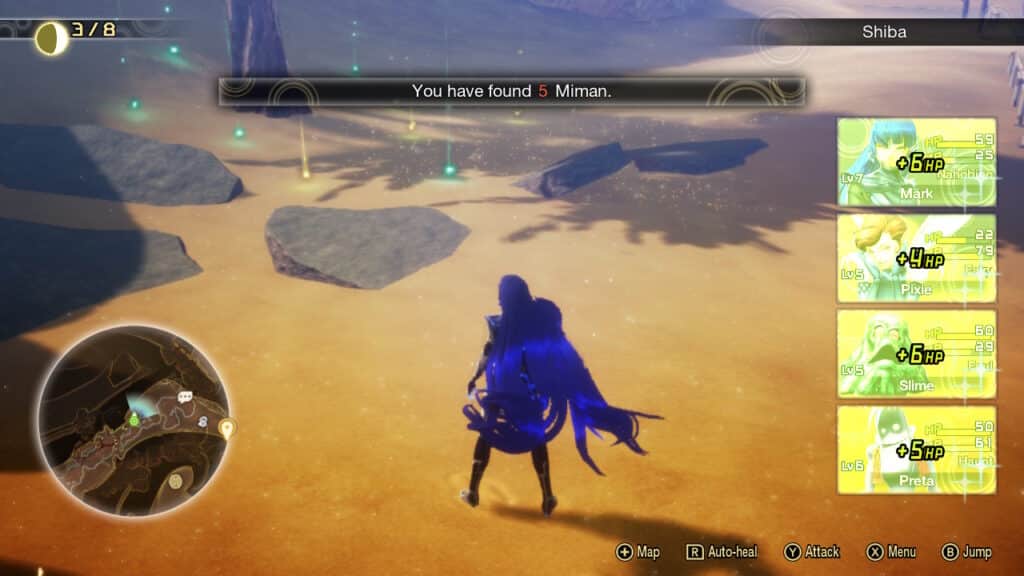 At this point in Shin Megami Tensei V, I was able to recruit Agaion, Pixie, Sandman through negotiations. Unlike previous entries, enemies now appear on the overworld map, giving you an option to either fight or avoid them.
After collecting enough demons a new option called fusion will appear. Fans of the franchise are likely quite familiar with the concept. Up to two demons can be fused at this point, which is essentially what I expected during the opening moments of the game. I expect more demons can be fused with one another and I'm pretty much looking forward to new ones, especially the Mananangal from the Philippines' mythology.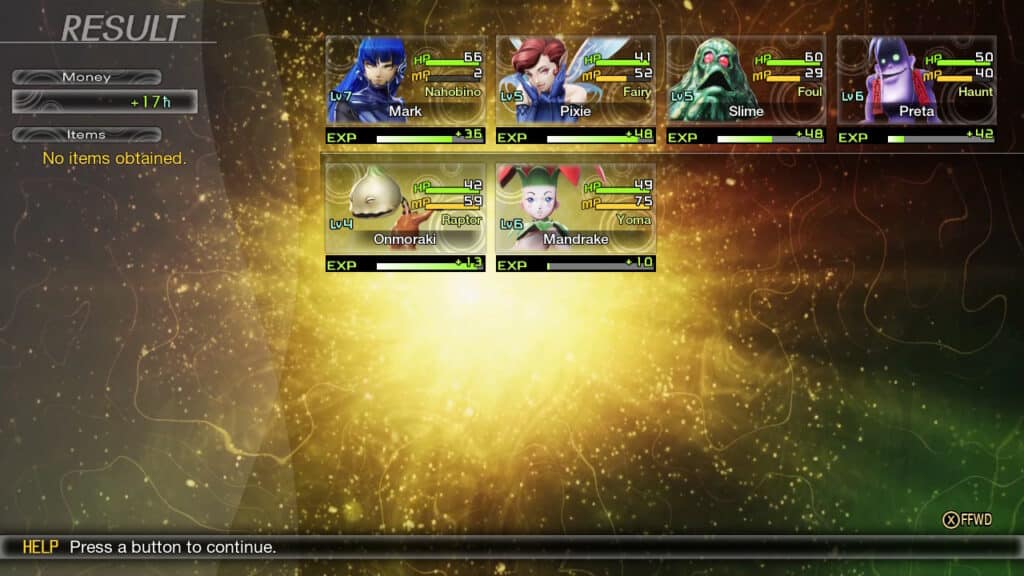 In terms of visuals, the game looks good so far and the only area that I am able to explore are the ones that have been shown in the trailer, which takes place in the sandy region of post-apocalyptic Tokyo. From past games that have been released thus far, Shin Megami Tensei V currently has the best-looking graphics but hoping that its exquisite environment would continue later on in the game as I spend countless hours in the coming weeks leading up to the release.
From what I have played so far, Shin Megami Tensei V is shaping up to be the killer experience. With the official release of Nov. 12 fast approaching, it will be exciting to see what comes of this, as there is still plenty to see and experience in the final release.