Ghostwire: Tokyo is one of the most anticipated games of 2022 from Tango Gameworks, the team behind that brought us The Evil Within and the creator of Resident Evil, Shinji Mikami. Since the game was announced a few years ago, it has been one of the games I am excited to play. As we are about a few weeks away from its official release for both PlayStation and PC, I finally had a chance to play the first two chapters of the game, which is covering around four hours of gameplay that pretty much introduces to us what to expect from such interesting supernatural first-person game.
Ghostwire: Tokyo is set in a desolated version of Tokyo where all humans have disappeared and only spirits roam the streets called Visitors. The first thirty minutes of the game will introduce players to a spirit whom he calls himself KK, who inhabited the body of a young man named Akito who is searching for his hospitalized sister Maki and giving him supernatural powers that allows him to fight the Visitors. As both KK and Akito joined forces, the city of Tokyo began to be enveloped by a strange fog and a man wearing a hannya mask appears, who is somewhat connected to strange events that happened in Tokyo. Their quest is to now find out where the mysterious man wearing the hannya mask is and solve the mystery surrounding what has happened to Tokyo.
The moment the game started, it will immediately entice players to continue playing and the first two chapters are nothing but getting players to go deeper within the story. For fans of Japanese horror, players will be pleased to know that Ghostwire: Tokyo is full of it, also featuring several Yokai's from Japanese folklore. As a horror game, expect a few jumps scares here and there, as well as an action RPG gameplay.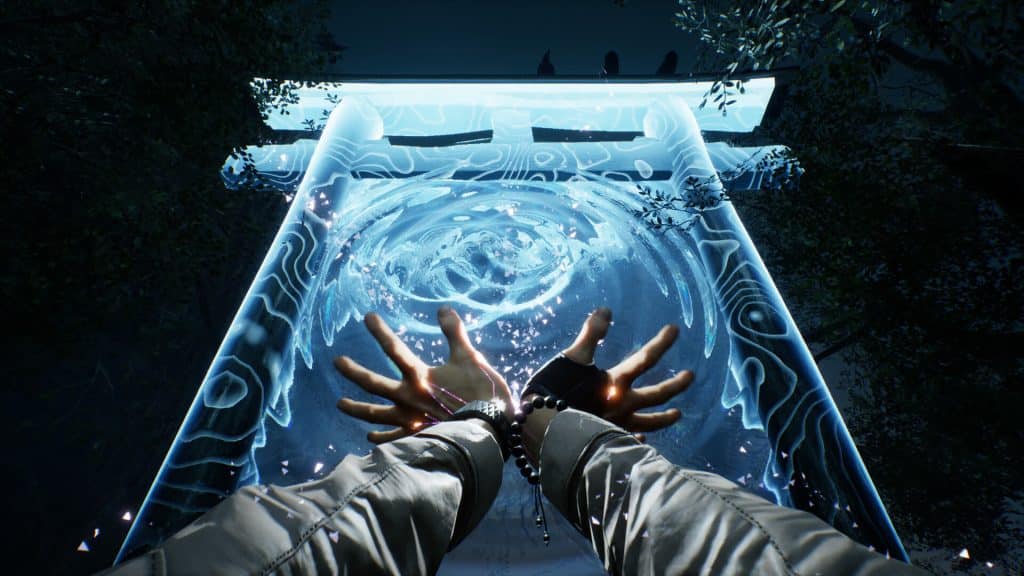 The first few chapters of Ghostwire: Tokyo will get you to explore the little streets of Tokyo but will expand as you go take on the main storyline quests and cleansing shrines. The more shrines that get cleansed, the more of Tokyo will open up allowing players to tackle more side missions and explore the eerie city. The majority of the locations in Ghostwire: Tokyo is based on real-world locations with altered names such as Shibuya. The places that players get to explore will start off small but will eventually get expansive giving players the freedom to go do whatever they want, be it jumping through roofs to collect spirits as part of collectibles, to doing side missions that give XP, or do side quests from lost spirits that remain in Tokyo. The number of things that became available in the first two chapters is decent but we are hoping that there is more to do than what we have played so far. Hence, I don't even know what those spirits that I get to collect in-game will do later on in the story.
For a horror-action RPG game, it is somewhat weird at first that Ghostwire: Tokyo is a first-person game. But as I spend more time with it, I tend to like it more as it puts me more into action with Akito using his supernatural wind skills. The spirits that Akito gets to fight will not just one, but there are different variations based on the Japanese folklore. Players familiar with it will know what to expect but for those who don't, some creatures or figures are really scary.
Combat in Ghostwire: Tokyo is real-time. Whenever a Visitor or a spirit appears, Akito can use wind projectiles, which act as a basic attack for him, and a fire blast that features a somewhat more powerful but slower attack. Additionally, he will also get to use a bow in the second chapter. The projectiles that Akito uses will need ether and using them will not be unlimited as you will need to gather ether by smashing objects in the world that drops those green crystals. When players are overwhelmed by spirits and/or enemies, Akito can block or if at some point players think they can sneak behind them, they can do a sneak attack that instantly kills them.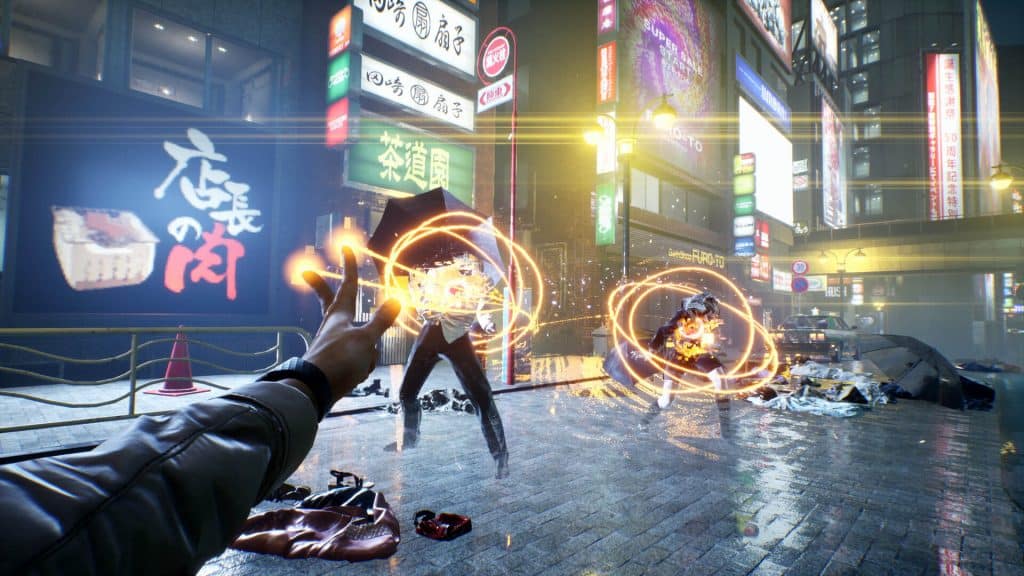 In terms of character development, Akito earns XP as he defeats enemies, does quests, and among various things in the game. When Akito gains a level from collecting enough XP, Akito will get a skill point that will further strengthen him in the game. Ghostwire: Tokyo is not only an action horror game but an RPG as well it allows players to customize Akito's skills throughout the game but we are yet to see what other projectiles or powers can Akito have later on in the game.
As far as visuals go, the game offers several graphics options for PS5 users such as playing in the traditional performance mode, which allows players to play the game at 60 frames per second, and quality mode that features 4K resolution but at 30 frames per second. Fortunately, there is more to it than just quality and performance mode as there are others to choose from like high frame rate quality mode and high frame rate performance mode. Since the game is an action horror game that can sometimes have some intense action scenes, I would suggest going for a high frame rate performance mode.
Ghostwire: Tokyo from what I played so far is shaping up to be the game I'm expecting to be at. There are still a lot of things that I have yet to see and I can't wait to spend more time with it, especially exploring more of Tokyo and seeing what things await. With the game launching on March 25, you can expect us to have a full review of the game closer to the release date.