Blue Box Game Studios has announced their highly anticipated preview app has been delayed from Jun. 22 to Jun. 25, citing issues in localization. While the app has been a major point of contention in the ongoing Blue Box Gaming conspiracy (Part One, Two, Three and Four), the reveal left a lot of people underwhelmed when there was confirmation the app will not even formally reveal whatever Abandoned actually is.
Even if interest continues to wane, a number of popular theories were crushed and odd details were revealed. Of these, the most notable was the Konami shop reveal.
Yesterday, the shop was a huge point of interest when an arguably off-center picture of Pyramid Head was shown with spacing allowing for another letter or number. Along with this, the mysterious hashtag #SHLSS was used repeatedly. The general assumption was the first two letters, at the very least, were Silent Hill, but the actual reveal was not what anyone expected.
With SHLSS confirmed to be Silent Hill limited series skateboard, the case for this being an alternate reality game (ARG) or massive viral marketing campaign continued to diminish. And, with theories on life support, Hasan Kahraman, game director at Blue Box Game Studios, offered some rather candid and illuminating comments on their upcoming game.
While we unfortunately can't confirm the validity of any of the comments Kahraman made to people on PlayStation Network, most fall in line with the story thus far. One confirmed earlier reports that the infamous s and l tweet was only part of the title and that the word was, unsurprisingly, survival. Further confirmation that the mysterious Demon Blood was a game made for a single person. With the oddest being a stated budget of "250K."
Further digging has lead to a new, far simpler and infinitely more likely theory that Abandoned is merely a compilation of previous efforts and ideas, with some new stuff thrown in. This would make a lot of sense given the information available online.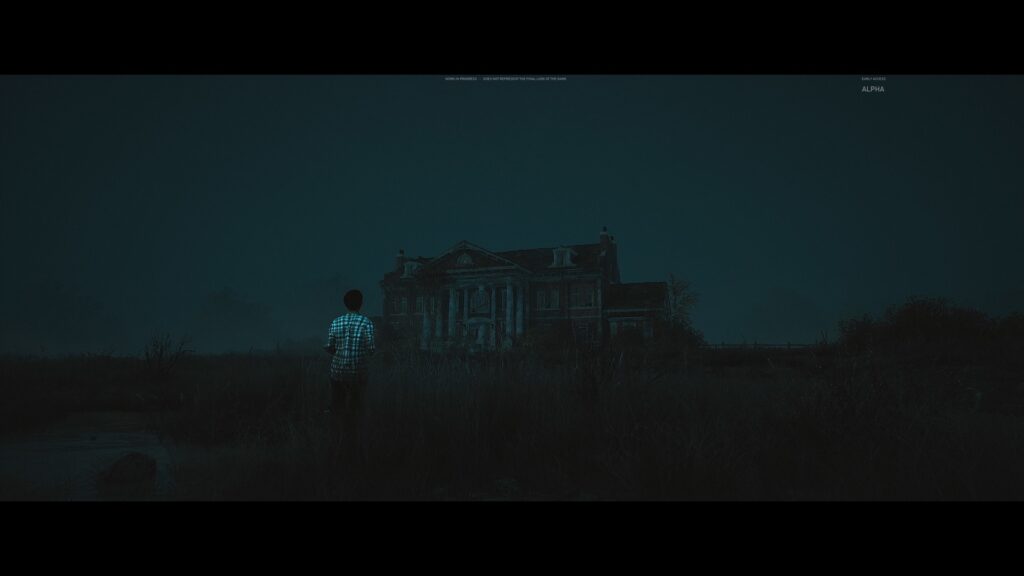 Abandoned was revealed as a cinematic first-person survival shooter, with a strong emphasis on realism. Around the same time, The Haunting: Blood Water Curse was supposed to get an update that changed it from a first-person to a "whole new cinematic third-person perspective," which was overturned shortly after the PlayStation Blog reveal. In addition to those two, there is also Rewind: Voices of the Past, Kahraman's short lived Kickstarter game that ultimately lead to a Steam release and update to include another old title, The Lost Tape. Finally, Unseen Faces was a short lived PVP game where neither player could see one another but they could interact with the world around them.
By taking these assets and merging them together, it starts to explain Abandoned's Q4 2021 release. Especially if you consider the Steam update for The Haunting: Blood Water Curse that mentions an estimated Oct. 2021 completion. Even the Kickstarter campaign mentions another go at a "playable trailer," which was likely named after Kojima's infamous P.T. (Playable Teaser), which had released a few months prior.
Time will tell what, if anything, happens with Abandoned but given recent reveals, information and data, this will be our last article on the subject until something is formally revealed, barring a major development in the story.