Cables are an interesting product category. With prices ranging from a couple bucks to more than the average person's home theater experience, it's hard to determine what you're getting, and more importantly, what you need. One of the more common names in this category is Monoprice, due to their cables offering a lot of value without breaking the bank. We previously had the opportunity to check out their 8K HDMI line of products, and now we have their new 8K USB-C to DisplayPort cable to check out. Does it live up to expectations, or are you better off paying for more?
Like their other cables, this 8K USB-C to DisplayPort cable comes in a nondescript plastic bag. I still prefer this approach as it suggests a better value both sides. Consumers aren't paying for a box that explains basic features and Monoprice isn't investing in an item that will be largely ignored anyway.
Despite the simple packaging, the actual cable quality is pretty good. Surprisingly, it's basically a cross of the last two Monoprice cables we checked out. The braiding retains the black and reflective silver look their 8K HDMI cables have, just with the same general look as their shorter HDMI to DisplayPort cable. While I speculated the shorter lengths would have grey rubber ends like pictured online, their 8K USB-C to DisplayPort cable looks identical and is metal. This makes me think those might actually be metal like this cable, though I can only confirm this one has metal connectors.
Set up and usage was incredibly simple. Monoprice did not include latches on this model, so it's basically just plug and play. At most you might struggle getting it into place, as this is a somewhat rigid cable, though in most cases it shouldn't take more than a minute.

I was delighted usage proved to be straightforward. While it's rare for cables to cause problems like this, certain products can be tricky when using certain connectors. I tried this with my 24″ M1 iMac, Galaxy Book S, Chromebook X2, and ROG Ally (2023), with none of these causing any problems or required additional effort. As soon as I inserted the USB-C cable there was an image on my INNOCN monitor.
Since I needed to use my ROG Ally for a couple reviews, I wanted to see how well it performed with more demanding content. Even after a couple hours I had no issues with performance, outside of those present on the device itself. Even when moving to 4K content it looked clean and issue free. Unfortunately, I wasn't able to test the 8K functionality, though I'd assume that wouldn't suddenly cause an issue.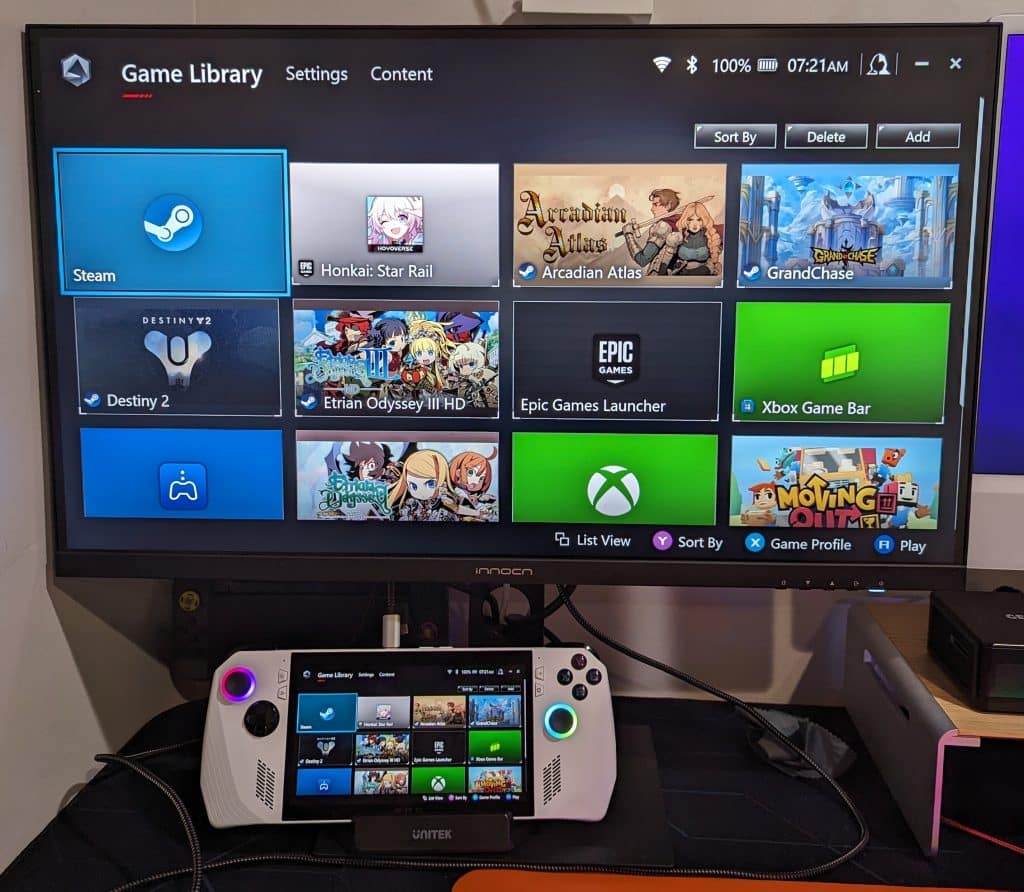 Overall, I am pretty impressed with the value offered here. Just looking at Amazon similar offerings are generally missing one or more features and only offer a couple dollars in savings. For this reason I would say it's worth investing in if you're looking for this type of cable.