Holidays are stressful, especially with technology and life constantly evolving. With COVID-19 changing so many things, people are looking to the holidays as a way to not only help others but improve their own experience. To make it easier, we're breaking up each listing by the system, overviews of key tech products, the tech itself, and even different generations to prevent confusion. So, without further ado, here are our suggestions for PlayStation 5.
Holiday Gift Guide 2021 – PlayStation 5
Games
Deathloop
It goes without saying Deathloop is one of the best games to release this year. Not only is Colt an amusing protagonist, one filled with snappy one-liners and relatable complaints, but it's also set in a fascinating world. Players need to race through various versions of the same level to figure out the sequence of events needed to kill all the visionaries and Julianna to end the loop. This all comes together in an extremely engaging way that challenges players with alternate paths, secrets, countless unlockables, and more to discover, all while also making fantastic use of PlayStation 5.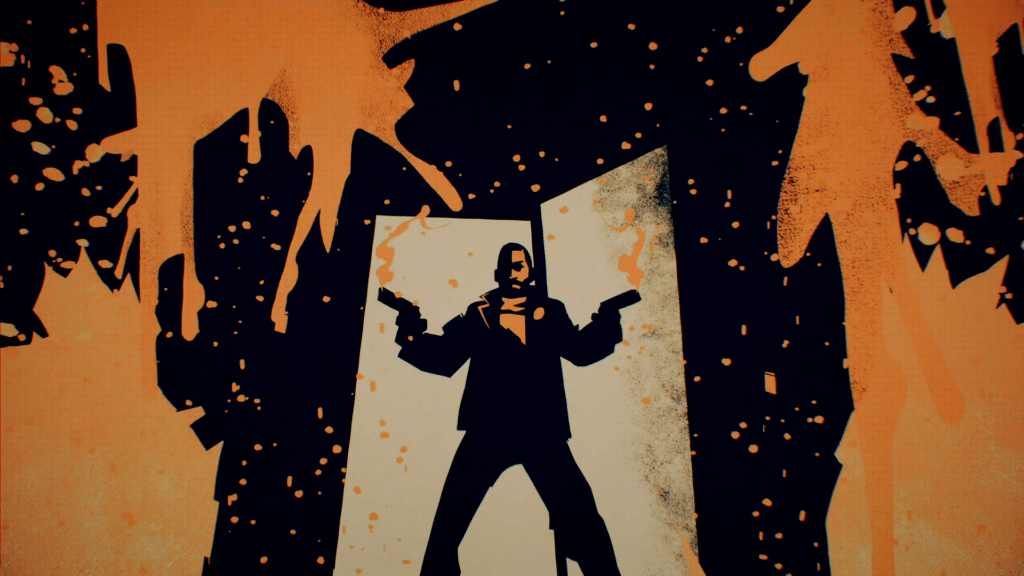 Returnal
I think it's safe to say Returnal was one of the most intriguing games that were released this year. Players were unsure if Housemarque, known for fantastic games with a much smaller scope, could deliver a AAA title like this, with others fascinated by a high-budget roguelike. The outcome was an experience that stood out in all the right ways.
Not only does it remain one of the best examples of how PlayStation 5 takes gaming to the next level through adaptive triggers, haptic feedback, and surround sound, it's a legitimately fascinating experience. Best of all, the most divisive choice, the lack of saving, has since been corrected, making it one of the best choices for PlayStation 5.
Ghost of Tsushima Director's Cut
It's hard to deny Ghost of Tsushima was released at an odd time. Releasing just months before PlayStation 5 vanished from shelves, it was an experience a lot of players opted out of. Either to see if it would receive a PlayStation 5 version or updates. With so much time passing since release, it's understandable if someone was still waiting, which is a real shame given how nice the experience is.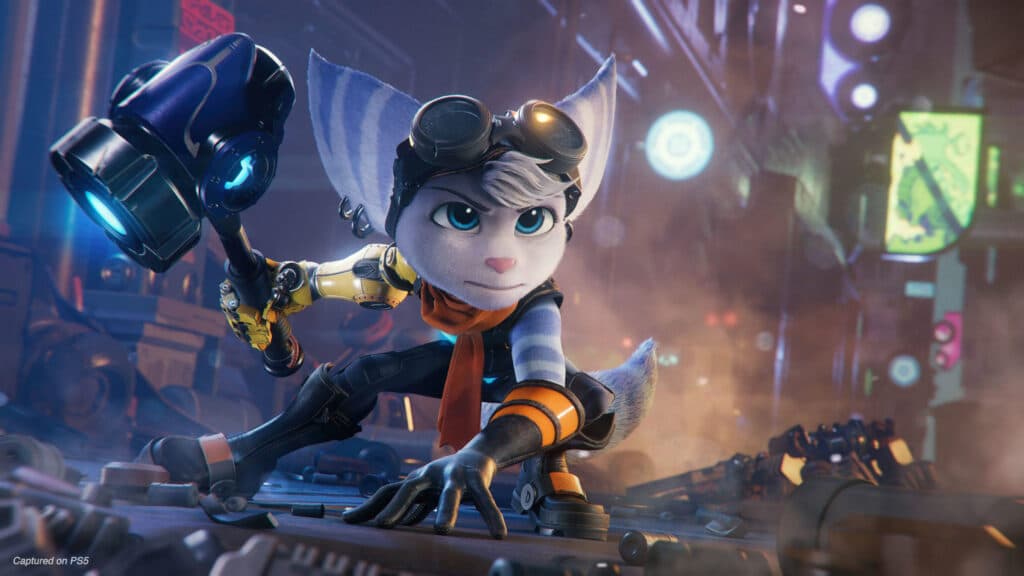 Ratchet & Clank: Rift Apart
The beloved duo is back in what many consider to be among the first truly next-generation experiences. Not only does Ratchet & Clank: Rift Apart showcase what PlayStation 5 can do far better than Knack did with PlayStation 4, it does so in a way that reminds players why the franchise has stood the test of time. And, best of all, it's one game that is easy to recommend to players of all ages.
It Takes Two
Following the success of A Way Out, It Takes Two gives players plenty of reasons to be excited. The critically and player successful puzzle game is a journey through a fascinating world filled with puzzles and obstacles. The only way to come out alive is to work together and overcome everything the world throws at you. Best of all, despite requiring another person, it supports Friend Pass, a wonderful system that allows you to share your copy with someone else to play together.
Guilty Gear -Strive-
Arc System Works' latest fighter, Guilty Gear -Strive-, is a welcome revamp to the beloved franchise. Not only is it one of them, if not the nicest, looking fighters out there, but multiple moves were also made to make it more accessible. That isn't to say it lacks depth, just plenty of help and changes to make the road a little less bumpy. Plus, some of the new fighters really add a lot of charm to the beloved fighter.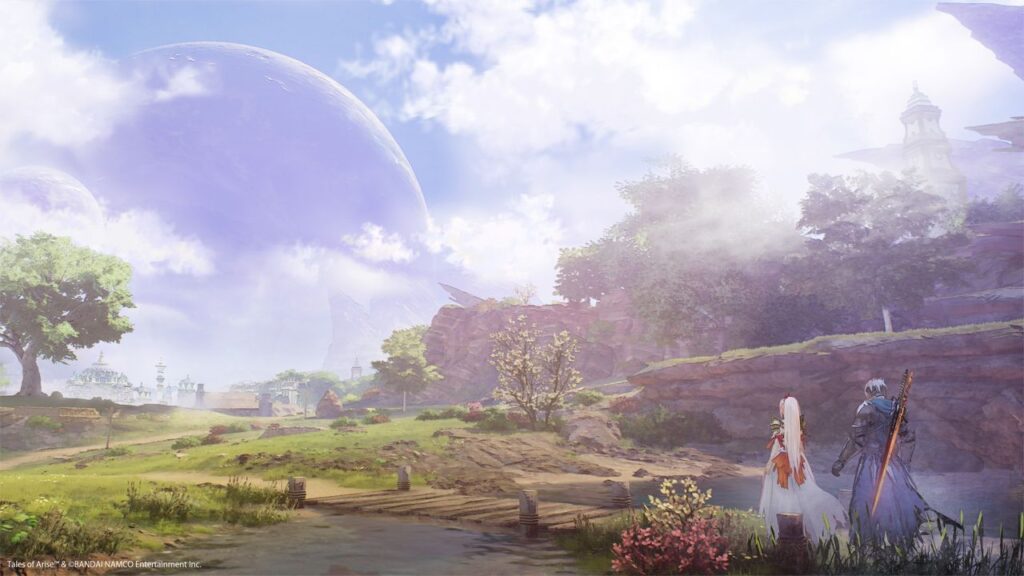 Tales of Arise
After a long wait, the Tales of series is back with one of the best titles in the franchise. Building on what fans loved with the original, coupled with countless improvements, including some seriously nice graphics, it's a great choice for the action RPG fan who is looking for something new.
The Caligula Effect 2
Similar to the original, The Caligula Effect 2 offers the same advantages of the original with some slight improvements. It won't blow players away in terms of gameplay, though it has an engaging story that is easy to get lost in. For that reason, if you're looking for something Persona-related and don't have a Switch, it's worth considering.
Kena: Bridge of Spirits
Following multiple features, the charming indie Kena: Bridge of Spirits was one of the bigger surprises this year. Despite falling short in a couple of ways, the whole package is one of the most charming action games to release this year. A lot of thought, care, love, and effort went into this product and it shines through.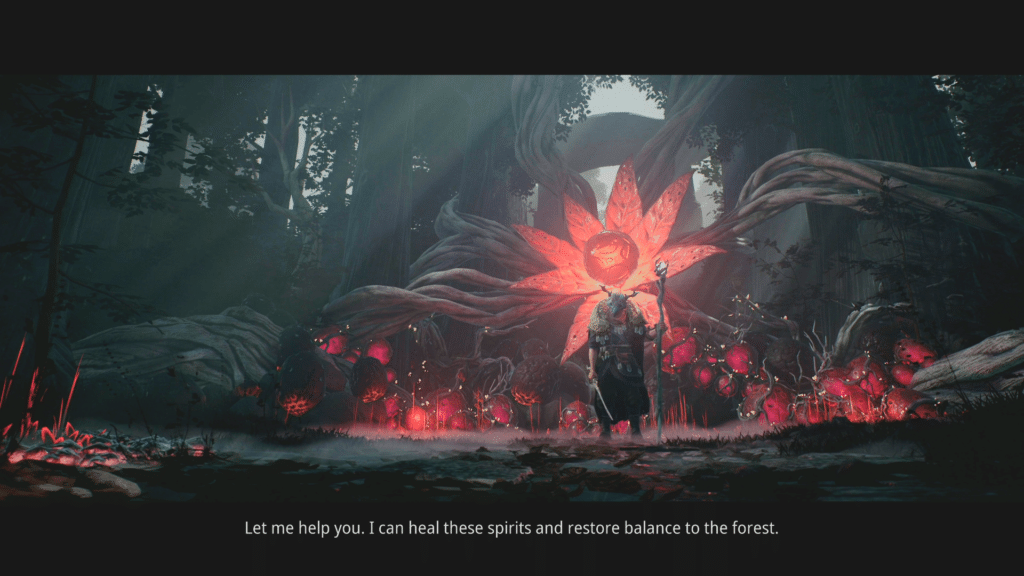 Accessories
M.2 SSD
Earlier this year Sony added the ability to expand the available storage on PlayStation 5. It is a little more involved than Xbox but is invaluable for anyone planning on playing a lot of digital games. Since the requirements are rather high, which you can find below, we're not going to list a specific one and suggest you keep an eye out for upcoming deals.
Interface
PCI-Express Gen4x4 supported M.2 NVMe SSD (Key M)
Storage
250 GB – 4 TB
Supported sizes
2230, 2242, 2260, 2280, 22110
Size including heat-dissipation mechanism
Width: up to 25 mm
Length: 30/40/60/80/110 mm
Thickness: up to 11.25 mm (up to 8.0 mm from above the board, up to 2.45 mm from below the board)
Sequential read speed
5,500MB/s or faster is recommended
Socket type
Socket 3 (Key M)
Sony
If this is something you don't want to deal with or possibly invest in right now, you can still use a stand HDD or SSD with PlayStation 5. Unfortunately, this won't allow players to enjoy more PlayStation 5 games, but any PlayStation 4 title can be booted off this drive. Likewise, players can offload PlayStation 5 games to this additional storage, allowing them to bypass having to redownload the game.
USB Hub / Aukey CB-H6
If you're anything like me, you want your workplace to look as clean as possible. This can be hard with various accessories, especially with so many different things fighting for USB space on your PlayStation 5. Headsets, changing your controller, keyboard, external HDD, USB microphone and so much more can be used, meaning you're going to be using the front two USBs. However, with a USB hub, you can expand one of the backports to cover multiple devices.
While any USB hub should work, we have tested and can confirm CB-H6 works on PlayStation 5.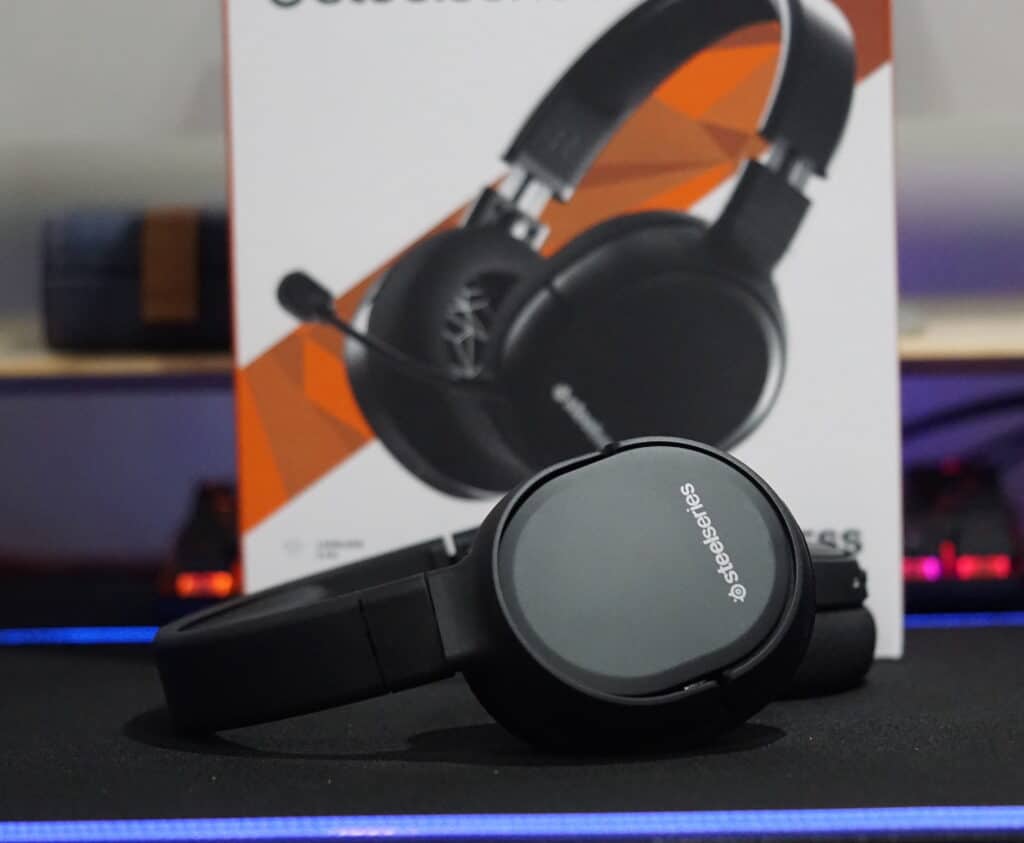 SteelSeries Arctis 1 Wireless
Having sold a lot of gaming headsets over the years, the biggest question doesn't feature as much as compatibility. This makes SteelSeries' Arctis 1 Wireless one of the best bargains on the market.

Not only does it allow for wireless on most platforms, without the issues that come with Bluetooth, it also supports AUX making it one of the most versatile wireless headsets on the market.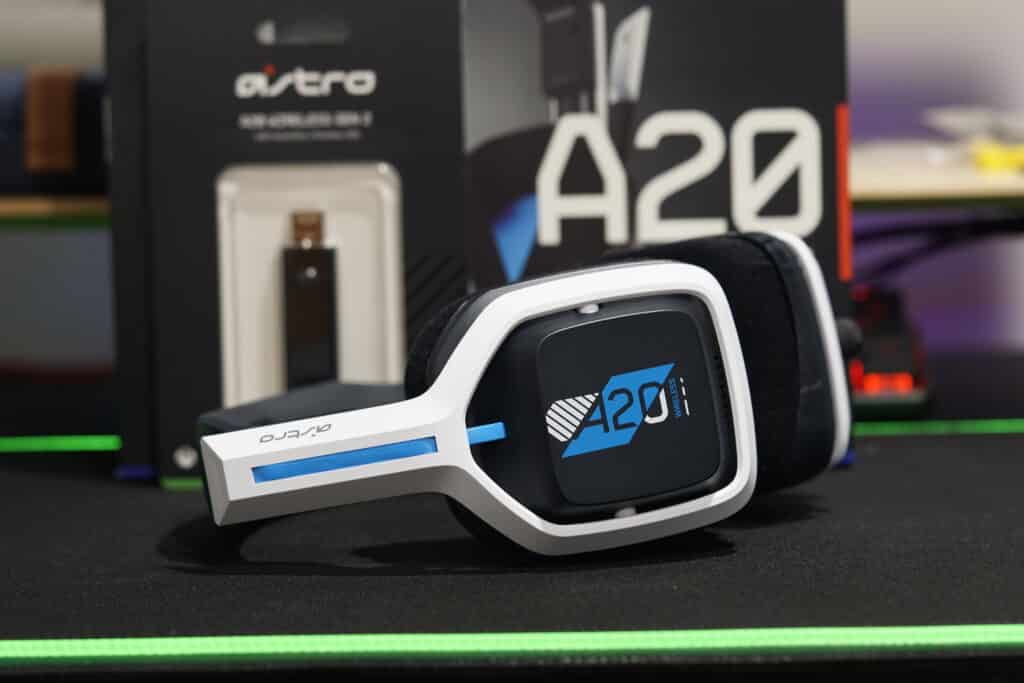 Astro A20
Astro's A20 is one of the most unique headsets on the market. Instead of focusing on sound quality, interesting features, look or any of that, it's one of very few wireless headsets that works on both Xbox and PlayStation.
For a while this has been an unfortunate compromise. Get a wireless headset that works for everything besides Xbox or opt for an Xbox specific one. Astro simplified the process by still using dedicated Xbox and PlayStation looks and branding, with an additional purchasable dongle. Perfect for anyone looking for wireless on both platforms.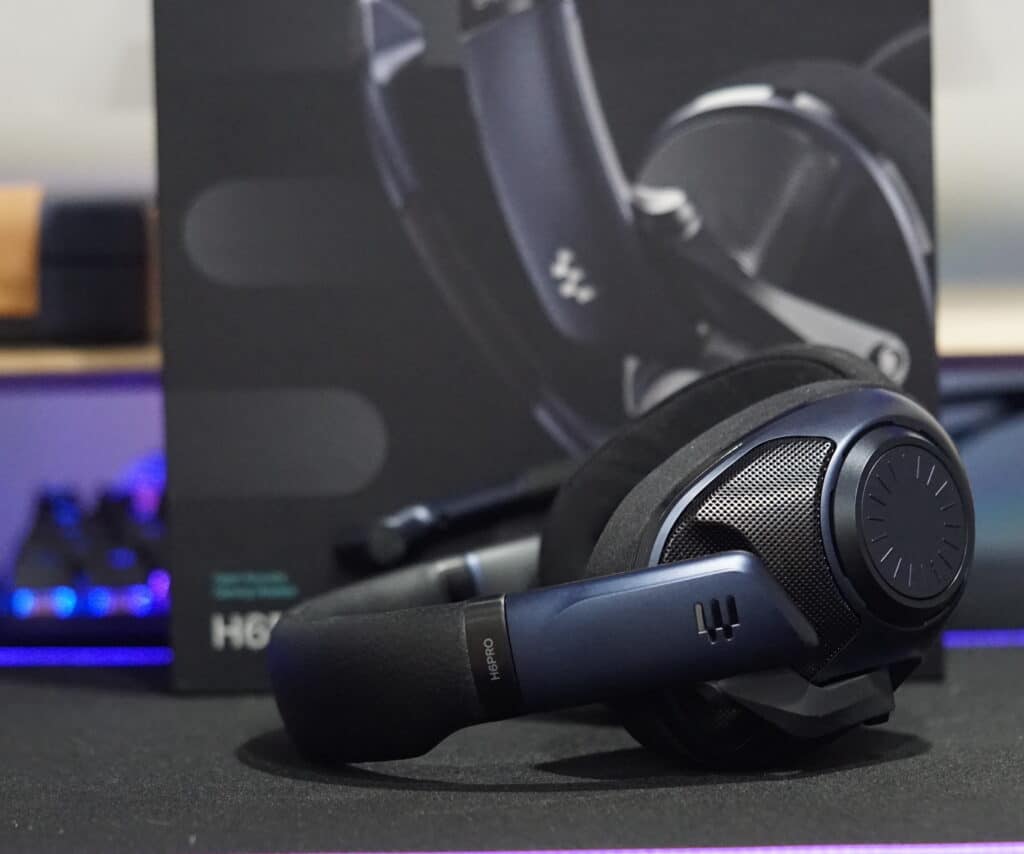 EPOS H6Pro
While it's unlikely to result in players calling you a cheater, EPOS did a great job of building a lot of great features into H6Pro without going crazy in price. With one model featuring an open-back design, which we reviewed earlier this year, it provides superior sound staging making it invaluable in situations where you need pinpoint accuracy, like Call of Duty or Back 4 Blood.
HyperX Streamer Starter Pack
With so many people returning to gaming or finding themselves with more time to game than before, there is a lot of desire to try streaming. Consoles make the requirements a little more friendly, though you're going to want a headset and microphone. There are many options are a variety of price points, making it hard to pinpoint the best option. HyperX made this choice a lot easier by teaming up with Best Buy to offer the Streamer Starter Pack. Combining their simple SoloCast with one of their popular Cloud headsets, it's a great way to get into streaming without investing too much or feeling like you made the wrong choice.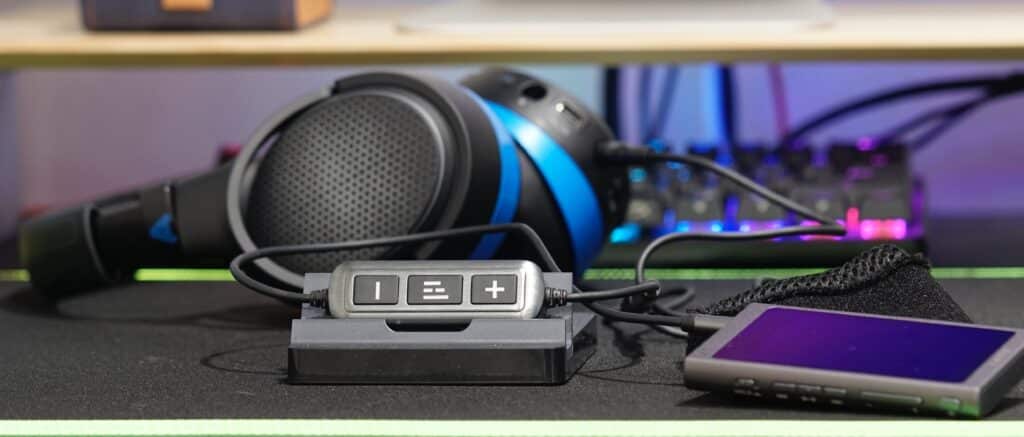 HELM DB12 AAAMP
If you've done a lot of research on gaming headsets, you might've seen some people suggest a variety of traditional headsets, supplemented with a microphone like SoloCast or ModMic, but it also helps to have a DAC and amplifier. Sony made this rather difficult with PlayStation 5, most simply utilized digital optical and now you need an adapter to use them, but HELM's DB12 AAAMP bypasses that by simply connecting to the controller's 3.5mm port. This makes it extremely easy to get the most out of your favorite headset. And, best of all, if you decide to use a microphone or other device, it integrates with that no problem.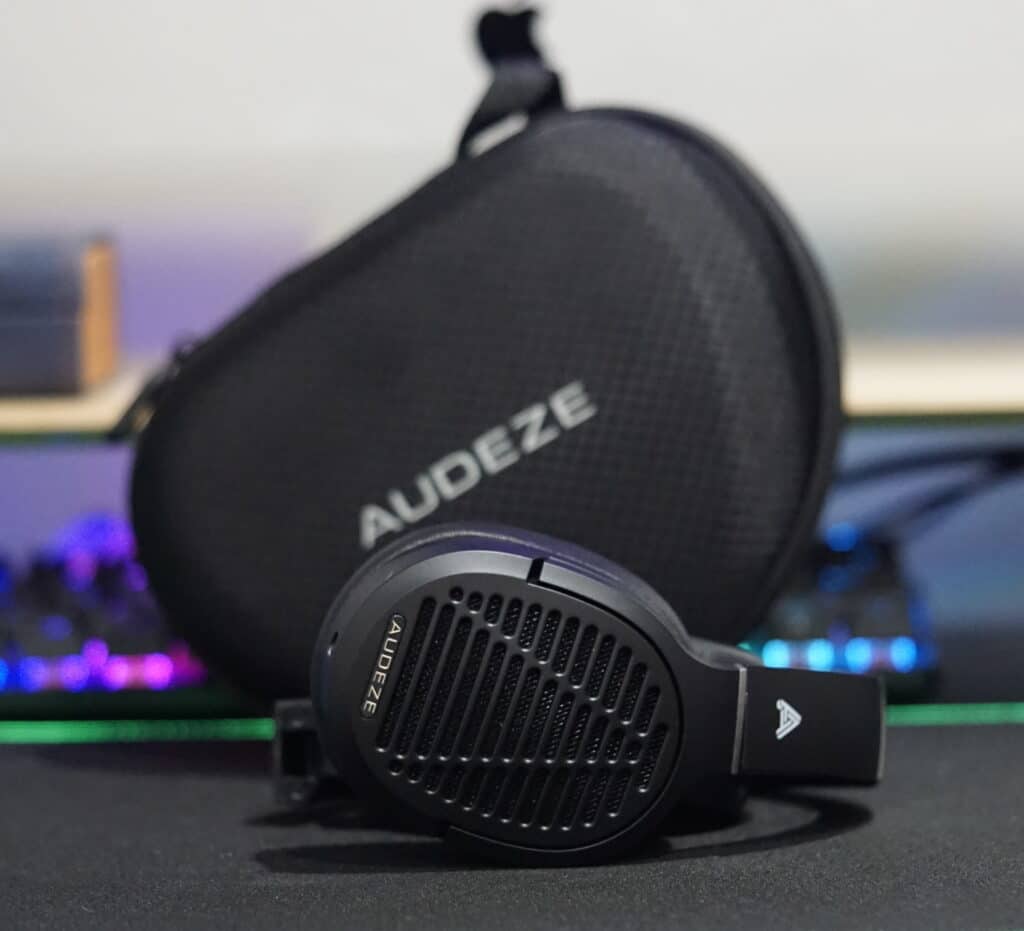 Audeze LCD-1
Building off the aforementioned amplifier, Audeze's LCD-1 is a great balance of quality and features. The open-back design allows it to give fantastic sound staging, perfect for a wide variety of games, with the expertise to really get the most out of your game or music. This, paired with a microphone, ModMic, or another device is a really strong combo for any gamer.
XGIMI Horizon Pro
Black Friday is almost synonymous with television deals. With so many struggling to score a PlayStation 5 last holiday season, there were likely many that put off upgrading their television as well. Instead of sticking with a television, XGIMI makes a compelling case for projectors with Horizon Pro.
Not only does the compact projector offer screens up to 300″, but it also supports most of the advancements found in PlayStation 5. This, coupled with the ability to possibly watch a movie, game or just enjoy the outside world with relative ease make it something worth considering. Especially with the X-Desktop Stand Pro.
Hex Gaming Ultimate Controller
Unlike Microsoft, Sony does not have an official pro controller, nor is there a wonderful design lab to give players a more personalized unit. Sony has also yet to bring their well-received DualShock 4 Back Button to DualSense, leaving third-party companies to offer something instead. While industry leader Scuf announced their PlayStation 5 controller will, at the time of writing this article, release mid-Nov., this leaves the field largely empty. Seeing this opportunity, Hex Gaming launched their "ultimate" DualSense controller.
There are two versions of Hex Gaming's Ultimate Controller. There is a base model that includes changeable thumbsticks, remappable buttons, back buttons, and more for $200. But, for those looking to really make the most of the controller, they have various customization options on their website.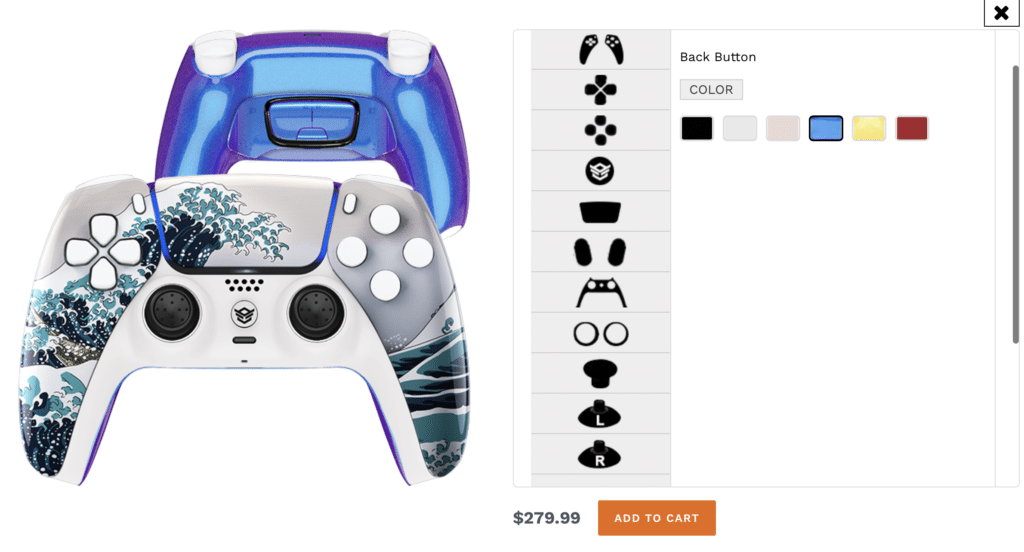 Be warned, in addition to mixed reviews (unfortunately we do not have one to comment on), certain options can cause a significant increase in price. Just casually checking options, I was able to increase the price by $70 or so, the amount of a new DualSense controller, by selecting even white plastic instead of black. Whether the options are worth it will depend on the person, but it's still a unique idea for your loved one.