Once you defeat the Time Empress, revisit the world and do it again, the true villain of Cris Tales appears. With him are some familiar fights, like Buki, with another being your former ally JKR721. Similar to how he isn't the greatest warrior, he really isn't that impressive a boss but that doesn't mean he can't surprise you.
Here's our guide on how to defeat JKR721 in Cris Tales:
Set Up
Not much is needed to beat JKR721. I suggest sticking with Crisbell, Cristopher and Kari Hudo, with Crisbell built towards physical attacks and Cristopher magical.
Fighting JKR721
Unsurprisingly, JKR721 doesn't have any disadvantages, though he also lacks any advantages. You can find his scanned information below.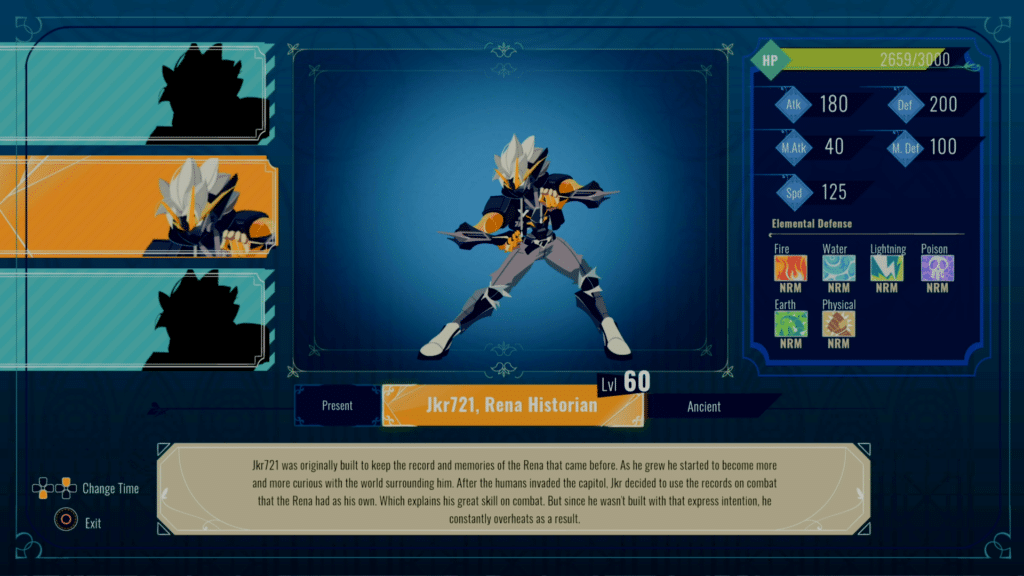 For this fight you should stick to offense, with Cristopher using his strongest spell. Kari Hudo using Goblin for additional damage can also be invaluable, with the best tactic really being off heals. By simply giving JKR721 no edge, he lacks the mechanics and power to overwhelm you.