As you near the end, Cris Tales starts using familiar faces for bosses. Peter returns, JKR721 turns hostile and even Paulina wants to fight. Similar to Peter, she isn't a unique boss, but rather a reskin of the Machine Core. Thankfully, her difficulty is similar to the first fight, not the one in Cinder, but she also has some annoying mechanics.
Here's our guide on how to defeat Paulina in Cris Tales:
Set Up
Surprisingly, there isn't anything that is objectively hard about Paulina. She will do sizable damage to your team and be annoying like the Machine Core but the most important thing for this fight is having ample supply of anti-charm mirrors. Unless I missed something or got really lucky, Paulina seems to be the only enemy in Cris Tales that actually charms anyone, making this seemingly useless item helpful. However, depending on turn order Regression is a possible solution to this problem too.
Fighting Paulina
Unlike the Machine Core, Paulina is not impacted by time mechanics. This means she isn't going to be weakened by being thrown in the past or future, nor can you cheese her mechanics by constantly regressing her broken hand. Not that you'd need to, since she is extremely weak.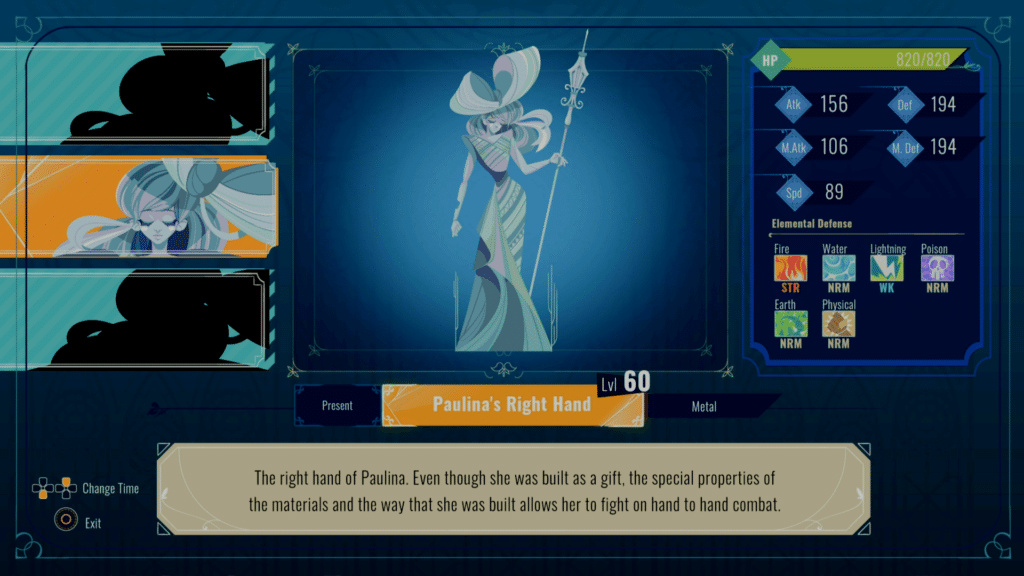 The simplest way to defeat her is to just manipulate the turn order, use the anti-charm mirror on Cristopher and hit her with Lightning Nexus. This can go slightly faster if Kari Hudo has Fomage (it's the plant enemy in the first area Narim), otherwise keep doing this until her hand is stunned.
She will, like the Machine Core, go to heal it, which is when I suggest using syncro with lightning on Crisbell's turn to damage her directly. Depending on your overall strength, you'll either be able to defeat her in one phase or two. But, breaking her hand once is basically enough to win.