Even though the Time Empress was defeated, Cris Tales wouldn't be a good time travel narrative if defeating her wasn't enough. Her defeat leaves more questions than it answers, with a new adventure forcing Crisbell and her friends to go back to the previous towns and investigate the mysterious ruins. When going back to Crisbell's hometown, Narim, players finally fight Peter, who you might remember from the trophy/achievement The Witness.
Here's our guide on how to defeat Peter in Cris Tales:
Set Up
Outside of changing Crisbell, Cristopher and Kari Hudo from pure offense gear to passive healing gear, there really shouldn't be much need for anything else with Peter.
Fighting Peter
Simply put, Peter is a reskin of Mayor Enzo. He doesn't do anything different, nor is he particularly special, so this should be a straightforward fight.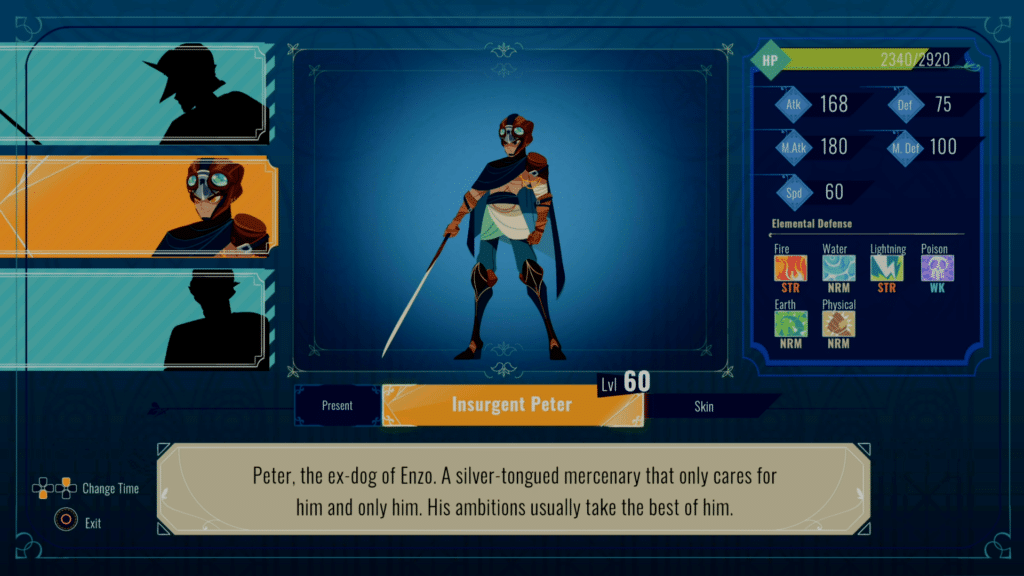 The only real difference between Peter and Mayor Enzo is Cristopher's progress. As you might recall, Wulf enemies are weak to water and his Pressurized Streams should be able to drop them both instantly. From here, it's just trading blows until Peter finally dies, since Kari Hudo can't capture him.