While every gaming generation focuses on something different, this one is largely about experience. Better controllers, different sound experiences, new ways to enjoy your favorite things, and so much more. For most, the biggest upgrade is a new headset. With some games taking this experience to another level, it's the type of gift that will make a difference every time they use them. With so much to consider, the following are some of our suggestions to make the most of their audio experience.
Holiday Gift Guide 2022 – Headphones
Headphones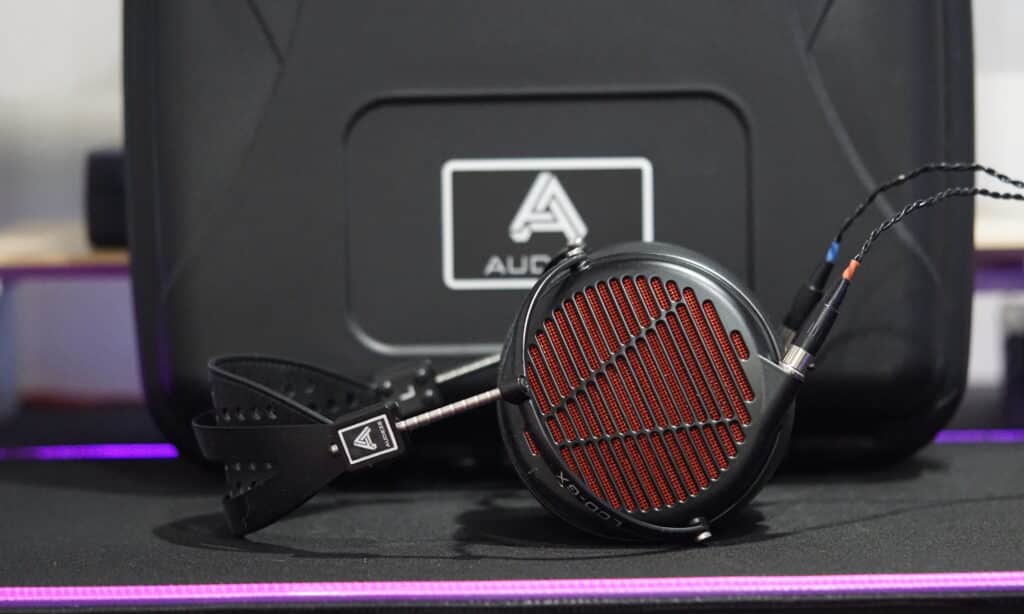 Audeze LCD-GX
Out of the various headsets we've reviewed, be it for Infinite Start or previous outlets, no gaming headset has surpassed LCD-GX. Audeze's top-of-the-line gaming headset is so good even pro players are surprised by the clarity it offers. Best of all, these headphones are designed with versatility in mind, meaning they can easily swap between premium gaming headphones to extremely high-quality music headphones in a couple of easy steps. Hands down the best option for anyone looking to truly experience everything gaming audio has to offer.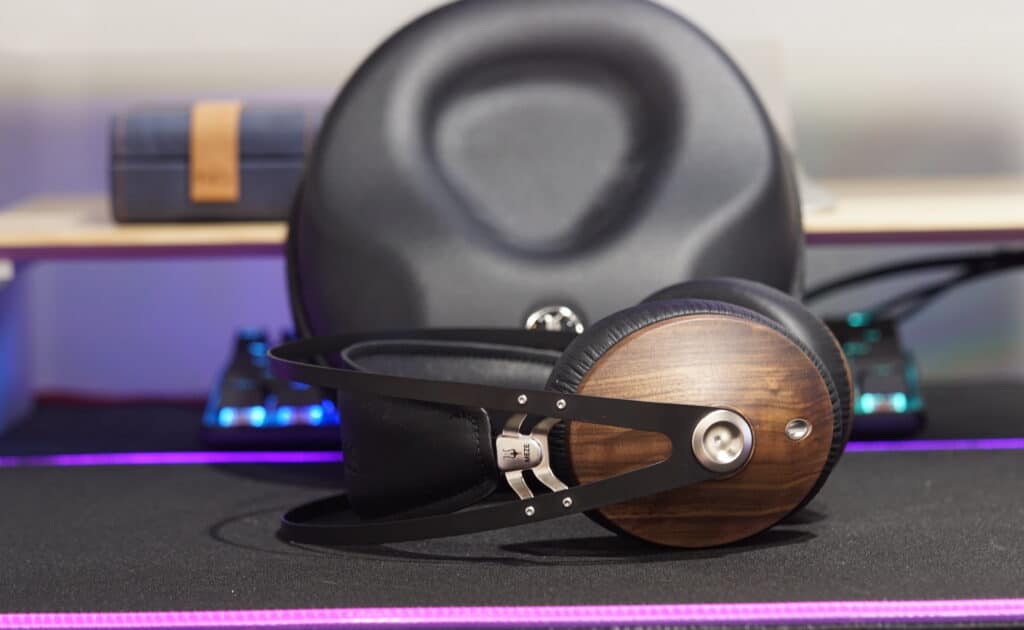 Meze 99 Classics
There are a lot of things that make Meze's 99 Classics stand out. Not only are they among the most comfortable pair of headphones we've used, they simply look stunning with genuine wood ear-cups. From there, the rather bass-heavy sound does great with high and low powered sources, allowing them to really stand out. Best of all, the extremely lightweight and enclosed design makes it easy to enjoy your sound for long or short periods of time.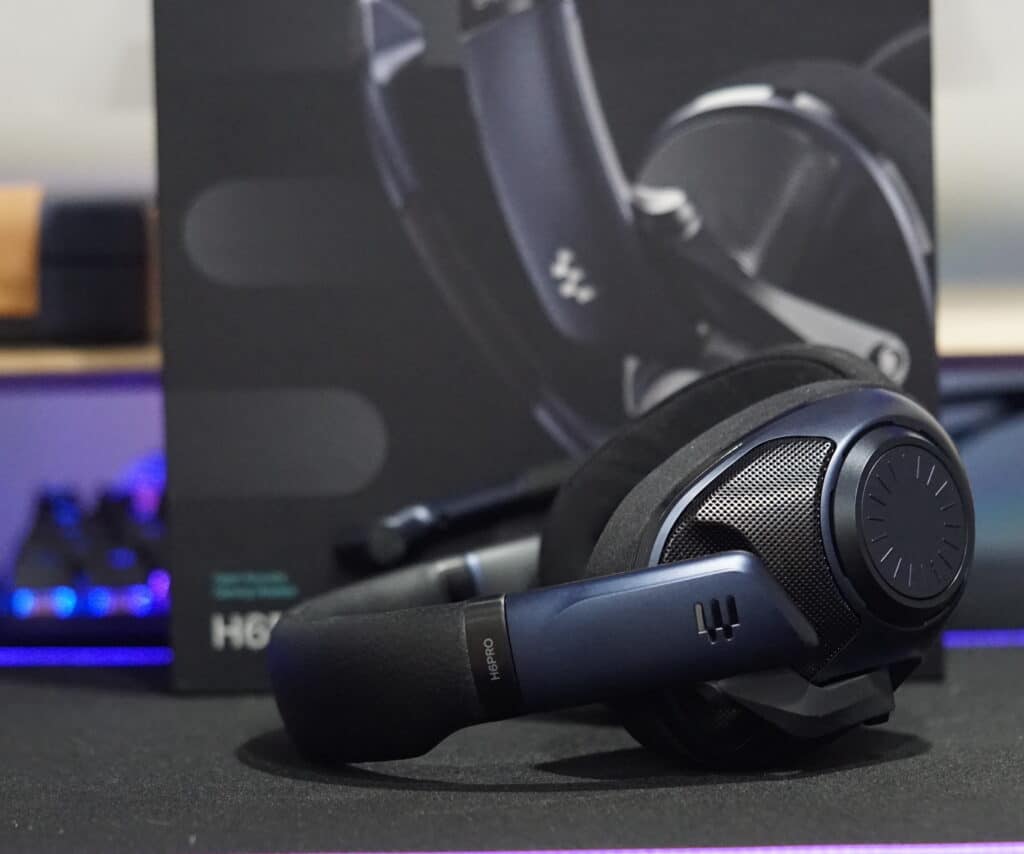 EPOS H6Pro Audio Bundle
While it's unlikely to result in players calling you a cheater, EPOS did a great job of building a lot of great features into H6Pro without going crazy with price. With one model featuring an open-back design, which we reviewed earlier this year, it provides superior sound staging making it invaluable in situations where you need pinpoint accuracy, like Call of Duty or Back 4 Blood. As of this post, EPOS still has the audio bundle in stock and on sale, essentially making their audio card, GSX 300, free with purchase.
HyperX Cloud II Wireless
HyperX is probably best known for their original Cloud II headset. The original, intended for PC, was a staple suggestion for anyone looking for great value without much fluff. Their new Cloud II Wireless model builds on this legacy by keeping the positives, including comfortable design and slick look, and adding wireless functionality. It's a great headset if you're looking for wireless without going over the deep end.
SteelSeries Arctis Pro + GameDAC
Over the years players have flocked to SteelSeries' well-praised line of headphones. While they have a lot of solid options, their Black Friday price on the Arctis Pro + GameDAC makes for a compelling case. By combining SteelSeries comfortable and breathable design with High-Res audio game DAC makes for quite the gaming experience. The only notable downside is PlayStation 5 users will need an HDMI audio extractor to make use of the digital optical connection.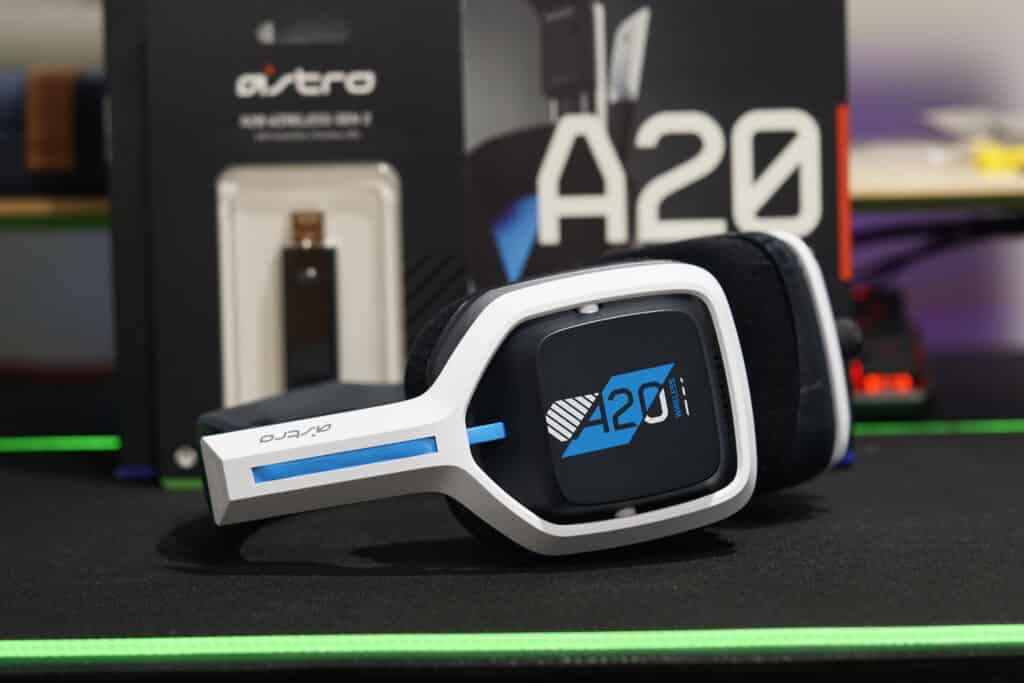 Astro A20
Astro's A20 is one of the most unique headsets on the market. Instead of focusing on sound quality, look, or any of that, it's one of the very few wireless headsets that work on both Xbox and PlayStation.
For a while, this has been an unfortunate compromise. Get a wireless headset that works for everything besides Xbox or opt for an Xbox-specific one. Astro simplified the process by still using dedicated Xbox and PlayStation looks and branding, with an additional purchasable dongle. Perfect for anyone looking for wireless on both platforms.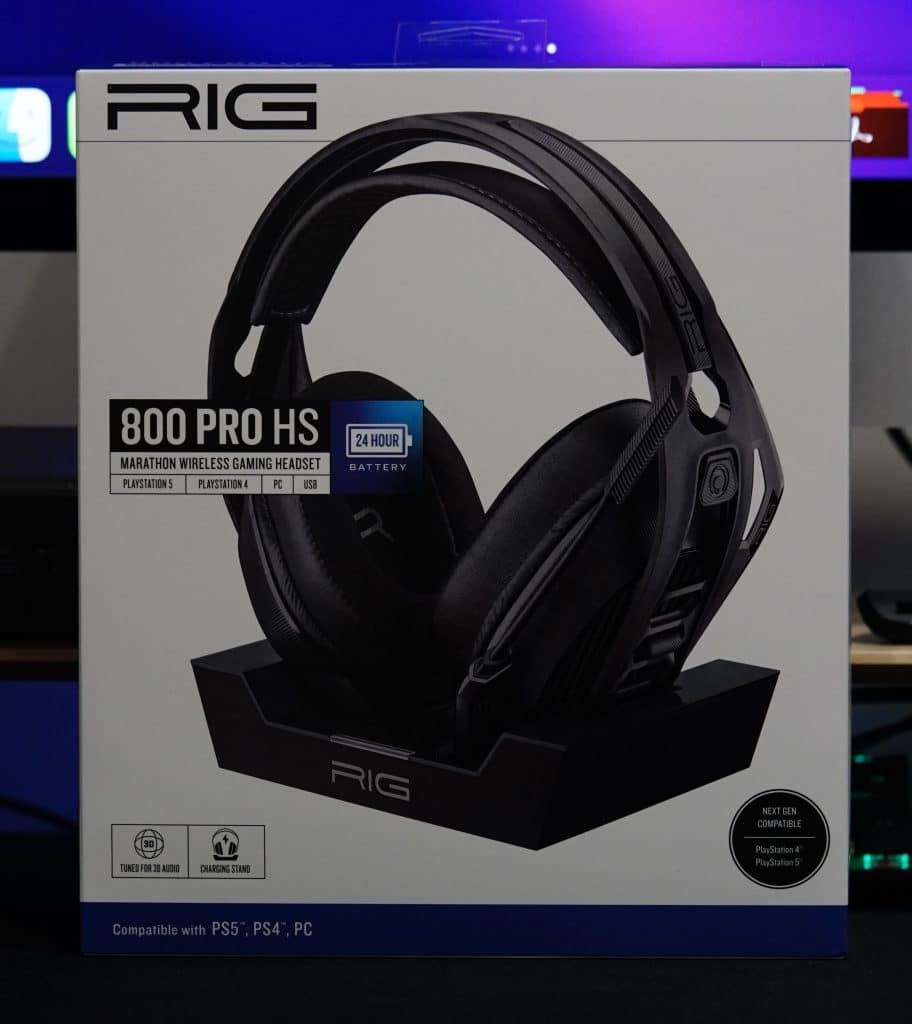 RIG 800 Pro Series
Sometimes it's the little things that make the biggest difference. With NACON's latest RIG headset, 800 Pro, they added a charging dock to their most powerful headset. Not only does it offer an incredibly useful feature at an affordable price, the ability to remove the dongle and connect it to another device is huge. It's an incredibly versatile headset that is sure to save a number of gamers plenty of headaches in the future.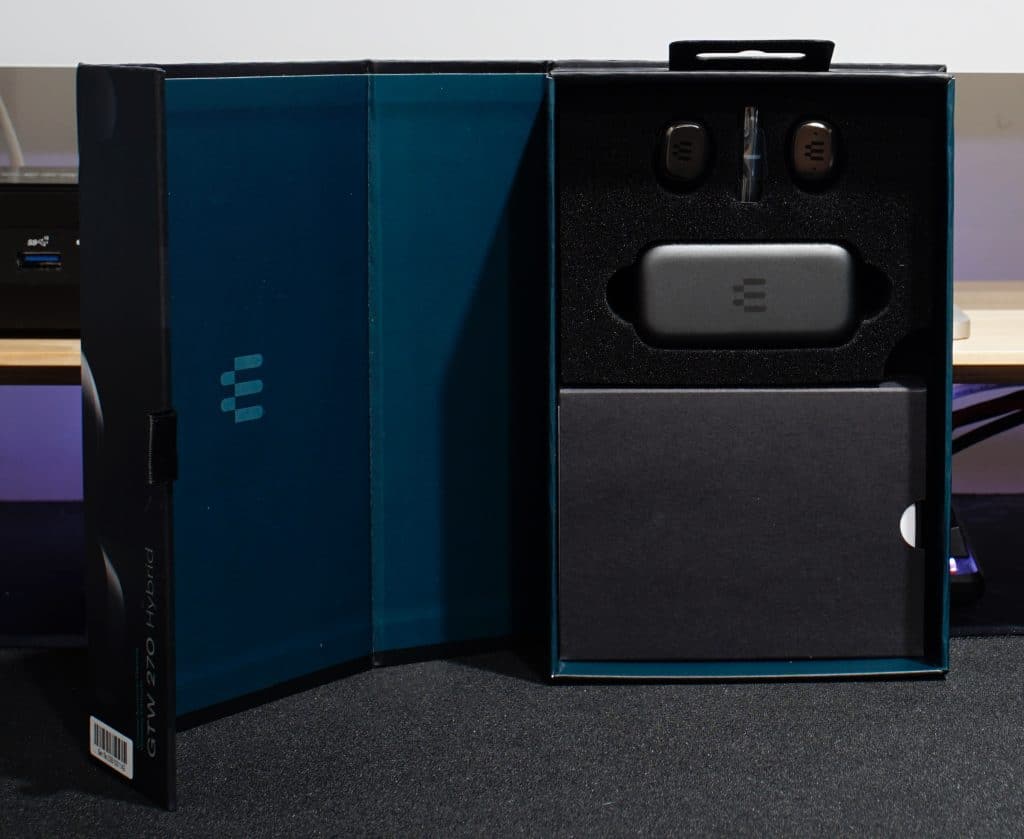 EPOS GTW 270 Hybrid
EPOS knocked it out of the park with the latest version of their GTW 270 Hybrid earbuds. Not only are they one of the best earbuds for gaming, they come in a nice metal case, and have a sleek look. They're a great option if you want to use true wireless for everything, or free up some space in your gaming area.
Accessories
Schiit DAC and/or Amplifier
For many, headphones are a simple question of which headset you want. However, there are a lot of considerations to make. The source is one, power is another and there is even how the sound in question is processed. For this reason, if someone is looking to build onto their system, Schiit has a number of great options.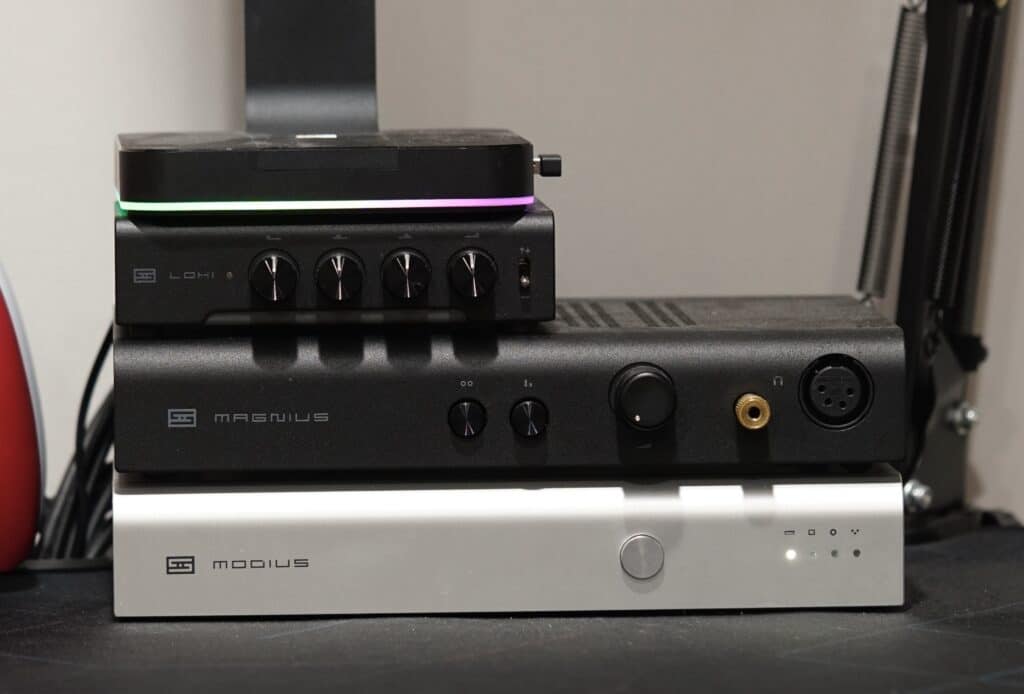 What makes Schiit stand out, besides their delightful marketing campaigns centered around puns, is high-quality products at a wide variety of ranges and use cases. For example, one of our writers uses the Modius DAC, Magnius amplifier, and Loki Mini+ to the game. This powerful combo gives them a clear advantage in literally any setting, with the added benefit of delivering fantastic sound. Even without a complicated setup, their Hel model is designed with gamers in mind. Just keep in mind Xbox is not supported for, as Schiit puts it, for the following reason.
But no support for Microsoft Xbox? Talk to them about UAC1 or UAC2 support. It's not like they can't do it. Heck, Sony does it. Not sure what their problem is.

Schiit Hel FAQ
Finally, if you're looking for a deal, Schiit offers closeout deals on their various products. The downside is no returns, but everything is verified working and includes their full factory warranty.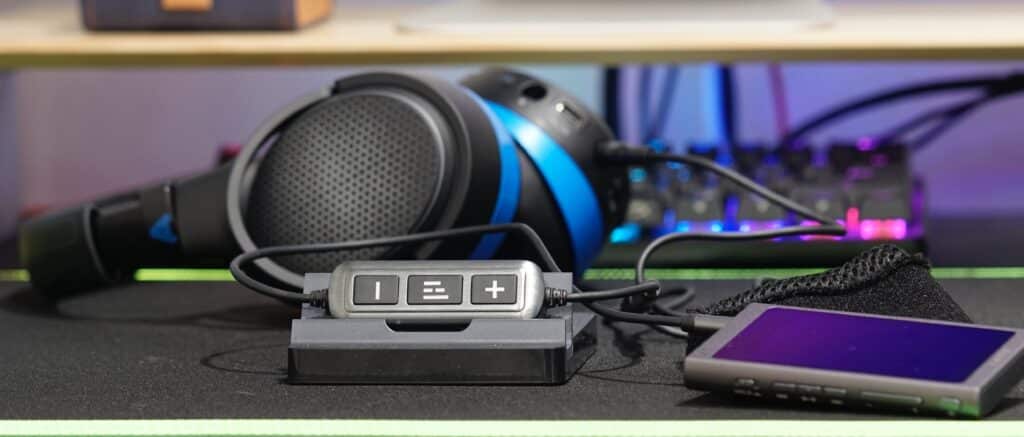 HELM HIFI Bundle
Helm Audio's DB12 AAAMP is really a nifty product. Instead of a more complicated setup, Helm Audio put an amplifier in an extension cable. Now you don't need to figure out how to connect this to your Xbox, have wires everywhere, or any of that. Just plug it into your DualSense, Switch, Xbox controller, or whatever and you're done. In addition to increased power, DB12 AAAMP is a THX AAA-certified device that can also be used to independently increase bass. If this isn't enough, right now HELM has their Hifi bundle on sale for less than buying DB12 AAAMP alone, making the included Bolt a nice bonus.