Sony announced a new line of products, referred to simply as INZONE. These were rumored a few weeks ago and were finally confirmed via a brief event to go over the three headsets and two monitors.
This begins with H3, which is their wired entry level INZONE headset. It boasts 360 spatial sound, ergonomically designed controls, personalized experience through the INZONE hub software and is designed with PC and PlayStation 5 in mind for $99.99.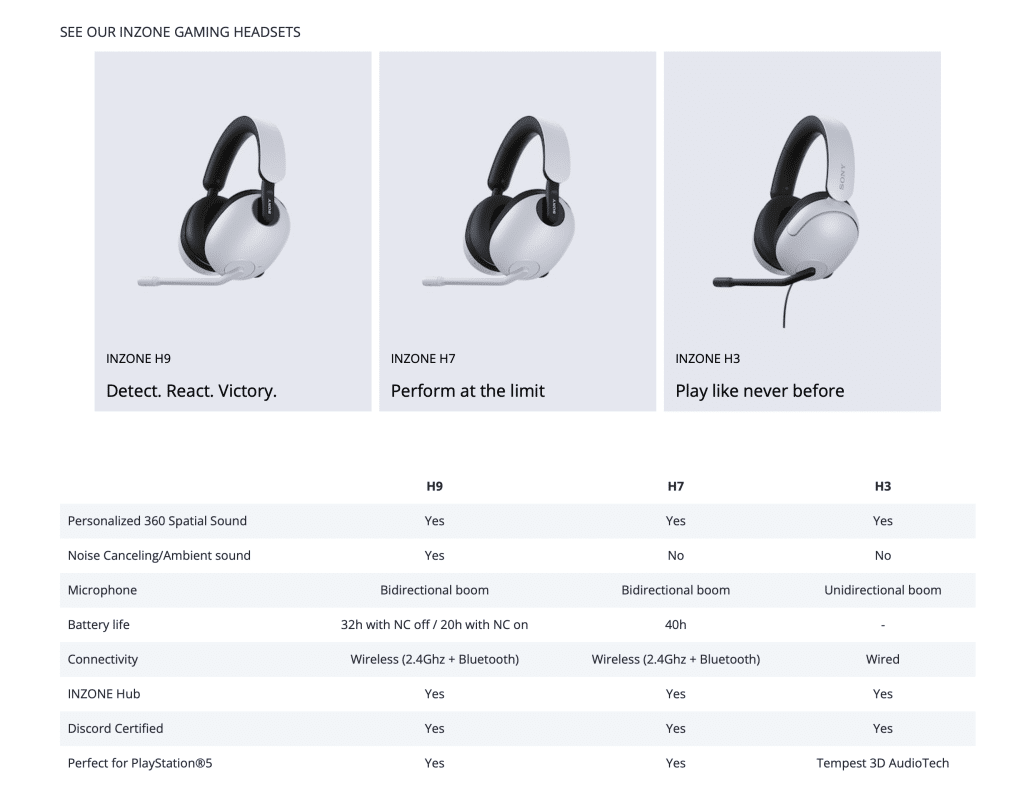 Those looking for a bit more or wireless functionality can purchase either H7 or H9. Both headsets feature everything found on the H3, just without wired functionality, the main difference between the two headsets seems to be battery life and ANC. With H7 you lose ANC, but gain up to eight additional hours of use, whereas H9 includes ANC giving a more immersive experience. Depending on your use case, H7 can be purchased for $229.99, with H9 running you $299.99. Currently, all three headsets are set to release on July 7.
In addition to the headsets, the rumored 1080p and 4K monitors were also revealed.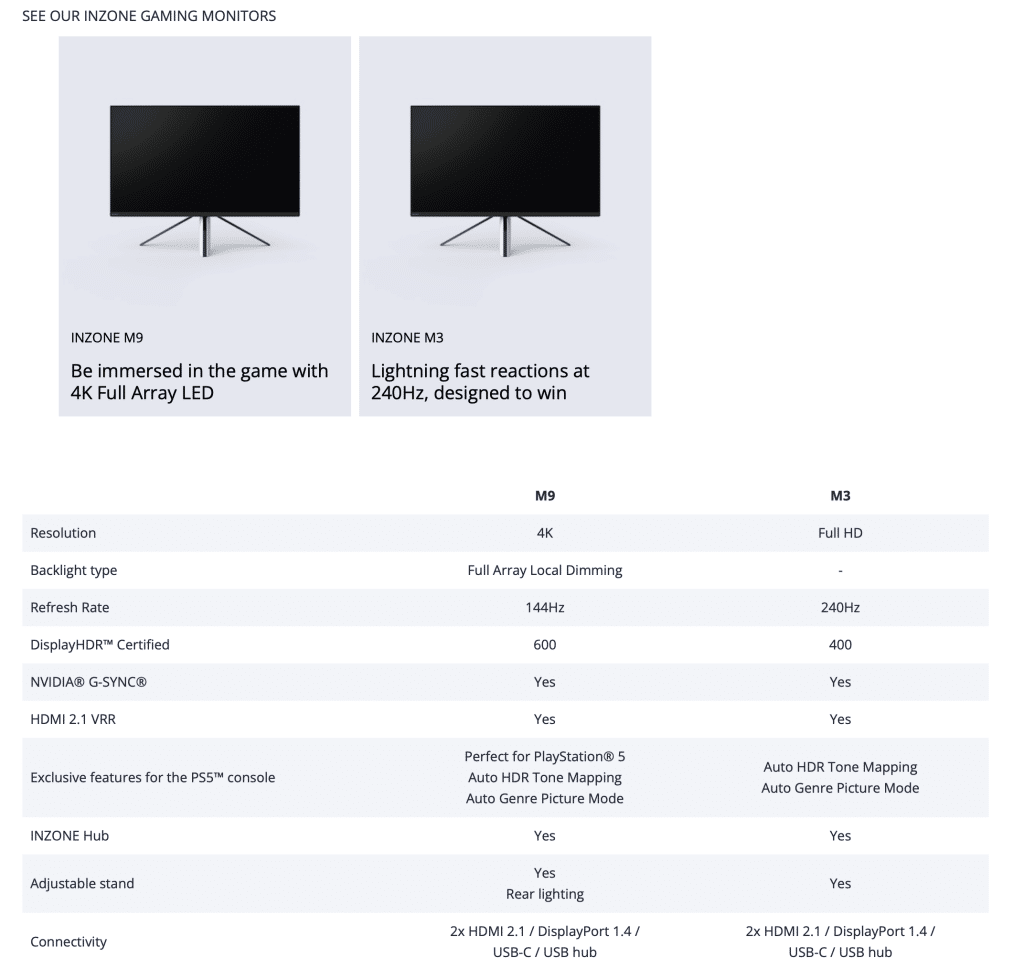 Similar to the headsets, both 27″ monitors have different players in mind. Those looking for the best possible refresh rate can purchase M3 and get a smooth 240Hz picture with a 1080p resolution. However, if you care more about picture quality than frame rate, M9 reduces the refresh rate to 144Hz and adds local dimming (better contrast), a brighter picture and a rear light that can be changed. Those interested can preorder M3 for $529.99 with a release set for sometime this winter, with M9 releasing sometime this summer for $899.99.