There are certain product categories that are kind of unusual. Most people want one product that does everything, instead of having a single product that is specialized in a single thing. This has hit such a point that even a headphone stand can't just be a stand or have lights, it also needs to be a USB dock, support 7.1 surround sound, and come with a premium build. FiiO's FD5 comes very close to offering a full featured set of in-ear monitors at a reasonable price. With a sleek look, strong brand history, and great features, is it a must or does it try to do too much?
FiiO put a lot of effort into FD5's packaging and their love certainly shows. Instead of bombarding potential buyers with buzz words, included features, or exciting elements, it's a simple package with a clear view of the product and its name. FiiO took the extra step to make the product image have a glossy finish, complete with the product name shine with a metallic coating. 
After removing the slipcover, there is a box with the product lightly etched in silver across a smooth finish and the words "Born for Music" below. Upon opening, you'll find all the documents included in a pouch attached to the top and foam holding the in-ear monitors and case below. Like previous FiiO in-ear monitors, FD5 is arranged in a way resembling a heart, giving a good initial impression, with a well-constructed case to the side. On each side is a ribbon you can use to lift this portion out of the box and get to the lower level where your accessories are located.
For FD5 FiiO included a number of really useful accessories that round out the package. These include the headset, case, cleaning brush and MMCX assist took (helps remove the cable from the in-ear monitors). In addition to that, FD5 supports different connection types and includes 2.5mm, 3.5mm, and 4.4mm, all three of which FiiO commonly uses on things like the Q3 we recently reviewed, and their nicer DAPs, which are based on previous experiences are well worth looking into. These in-ear monitors come preinstalled with a large balanced sound tube, with an additional, smaller one added for those who prefer a more bass-heavy sound. Finally, FiiO included five different ear tips to help in a number of situations. With this package, there is memory foam, balanced, triple-flange, bass, and vocal, with most coming in different sizes.
Before discussing FD5 itself, I wanted to touch on the included case, which is their HB5 model. At first glance it makes a strong impression, so much so it's probably the nicest looking case I've gotten. The blue leather contrasted by the orange accents makes for an appealing combo. The blue part also has a suede feel to it, making it a delight to hold or just run your digits across. With a magnet hidden under the orange pull tab, it's easy to both open and close. Inside is a plush velvet that feels inviting to the touch, with two loops affixed to the top part of the bottom compartment. This is meant to hold various things, be it the monitors, accessories or whatever. They can also be moved to the left or right if that works better. Even though it's a great way to hold FD5 or really any headset, keep in mind it does require some breaking in to easily access the interior and it's rather large. Coming in at 94x87x47mm, it will dominate your pocket or a potential compartment for similar products.
FD5 makes a similar statement to the aforementioned case. Each in-ear monitor has a delightful silver coating that shines in the light, with the pieces to the side of the curved cylindrical design having a matte finish to resist smudges from touching it. This is topped off with an MMCX cable that has high-purity monocrystalline silver-plated copper that just looks elegant. It's just a really appeasing product, one that makes a statement in a way that isn't tacky, overt, or distracting. 
The included cable, which is designed to wrap around the inner ear to hold the monitors in place, we're also a lot more comfortable than the last FiiO monitors I reviewed (FH5). Each fit snuggly in my ears, with the cable feels like it's floating against the back. It's something that didn't bother me after hours of use and made me really appreciate the sound. Just be aware they might start off rather cool against your ear. It will go away as your body heat raises the temperature of the metal.
Another nice touch is how easy swapping is. The included ear tip holder is an easy way to swap between tips for one reason or another. Like I personally enjoy the memory foam for a tighter fit, so it's just pulling them off and then push them on. Changing the connection has its ups and downs. Grabbing it and a little bit of effort can unscrew the two pieces, with it taking a considerable amount of strength to remove the piece. Best to grab the base over the wire. Inserting comes down to just lining up the slot, pushing down, and then screwing in place. Removing the sound tube is also rather simple. A little bit of force and it screws right on or off. The assist tool also does a good job at removing their very secure connection, though you might want to hold the in-ear monitor to prevent it from flying.
Sound quality will vary depending on what exactly you're using FD5 for. For example, when I wasn't using my microphone on Back 4 Blood I used these connected directly to the DualSense. When in enclosed locations, such as the school, library, or bar, they had more range than something like my Astro A50's, though the difference wasn't overly pronounced. You'll gain slightly more situational awareness, like maybe instead of knowing the threat is behind you it might be clear that they're to the left or right, though it varied depending on a wide variety of factors. 
Since Back 4 Blood also uses rather open spaces, this helped bring out the spacious feeling of an open field or foggy ascent to the church. In these scenes, the details shined in a delightful way. This prompted me to test them with Returnal, which helped elevate the already fantastic sound direction.
The somewhat open design, coupled with the fantastic design, helped make the world feel alive. Something simple like just hearing the unsettling sounds of an idle world or terrifying setting on a distant world really come together with FD5.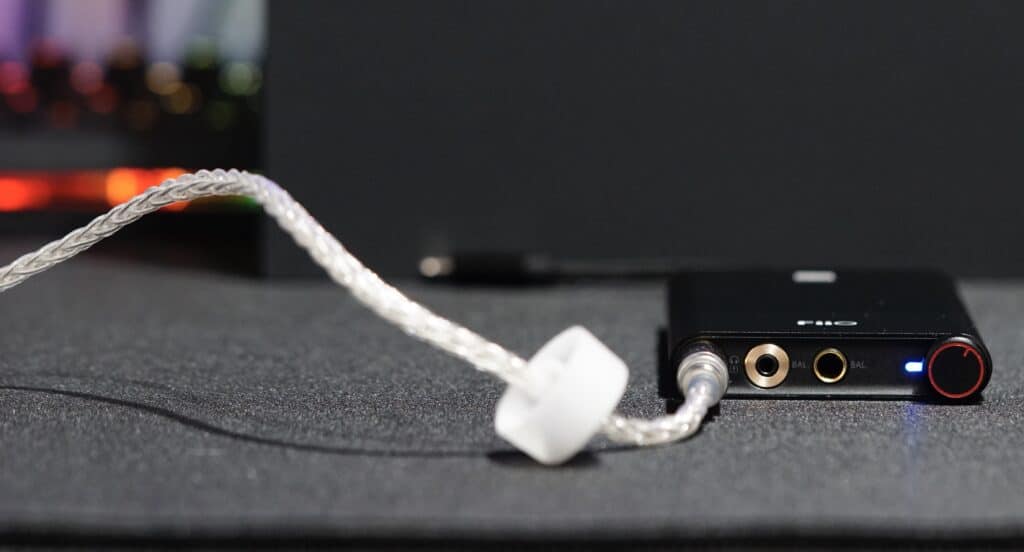 Nintendo Switch also offered workable performance, though it was too varied based on the activity. Pokemon Pearl sounded better with FD5, just not in a way that impacted the experience. Hearing a larger range when fighting a foe or feeling the full impact of a powerful attack can only really go so far in that setting. However, something like Metroid Dread did well with them. It's the minor things, like the soundstage bringing the clank of metal against metal to life, to the point where it might feel the listener with dread. 
Since these were designed with music in mind, they do a much better job. Where they excelled was sound staging. Nothing ever felt flat, nor did I have issues hearing the sound resonate around me. This could be something simple like getting the full effect of the xylophone at the start of I Write Sins, not Tragedies, to just giving vocals the crispness they deserve.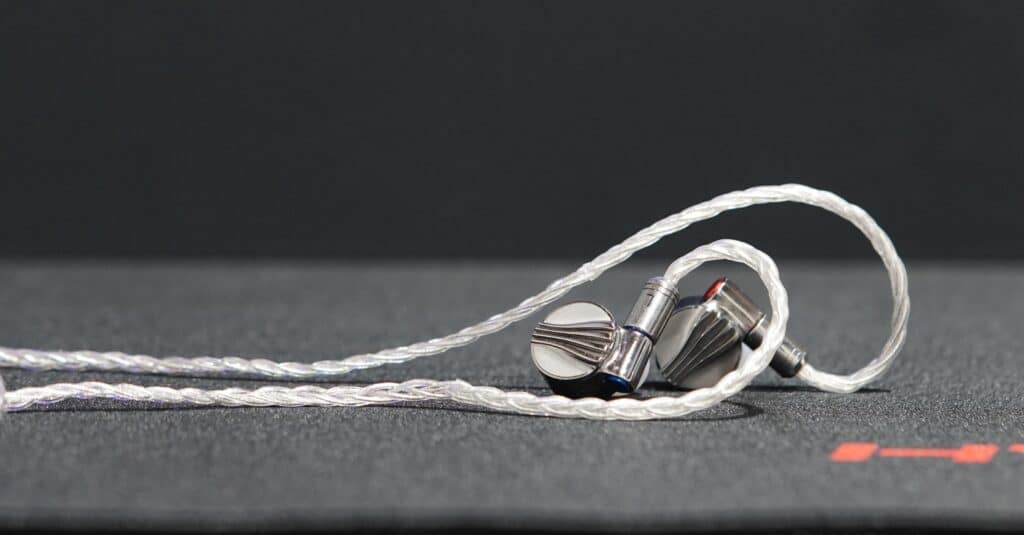 It is important to note both how you like music and the type of music you're playing. The different connections bring out different elements, as to the aforementioned tubes and tips. I used these heavily with Q3, which featured bass boost, eliminating the need to sometimes switch, though the ability to is nice for each set up. But just listening to my usual songs it was easy to get lost in the moment over being reminded how bad they sound or reflect on shortcomings other headsets didn't experience.
FiiO FD5 Review Verdict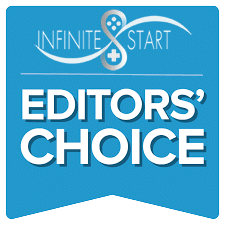 Overall, FD5 did a great job replicating sound, be it gaming or music. The ability to swap connections, tubes, or even adapt them to be true wireless with FiiO's UTWS line of products makes them very versatile. They also offer a great range at a killer price, making them a great step into the world of audio or the next step on a larger journey. 
[Editor's Note: FiiO FD5 was provided to us for review purposes.]