Apple's decision to remove the headphone jack on their iPhone 7 and later models remains somewhat controversial. Not because Apple did it, as much as the impact it had on the market. Samsung soon followed suit, with Google and even my recent Chromebook all making the transition, with even more likely following suit until it becomes an uncommon feature like a disc drive is on a laptop. There are a lot of reasons to dislike this change, be it owning nice wired headphones or preferring the superior audio they can grant. Certain companies have developed products to fit this niche, like Helm Audio's Bolt DAC/amplifier or one of the wide range of digital audio players (DAP) offered by Sony or FiiO. While this isn't quite the solution for everyone, FiiO's Q3 DAC/amplifier tries to solve the problem by offering a lot of features in a simple and compact package. As a result, is it the solution people are looking for, or does it add more clutter in your pocket?
With a lot of FiiO's products, Q3 is packaged simply and to the point. With the packaging saying little more than what it is, it assumes owners already understand the value it offers. Inside the rather simple black box is Q3 held firmly in place with foam and a protective thin plastic cover. Below are some accessories, which is rather inclusive. There is a USB-C to lightning cable for Apple users, USB-C to USB-C cable for Android, PC, or even Chromebook use, headphone connector, plus some other things that vary base on the use case. For example, there are four industrial-strength rubber bands and a silicon insert also included with Q3. The idea is you can bundle this with your phone, if you really want, and use the silicon insert as a way to protect both devices from scratches. It's handy if you plan on using your device that way, though obviously, the value will vary. FiiO also included a mesh pouch to hold Q3 when you're not using it.
Simple and To the Point Packaging
Taking Q3 out of the package left a rather strong impression. The device is light, but not without weight. You can feel its presence, it just won't be like you're carrying a rock in your pocket. The aluminum body feels cool to the touch, with rounded edges feeling nice against your palm. In terms of buttons and features, it's a very straightforward device. On one side there are three controls and a USB-C connection for charging or connecting to another device. Bass boost is a simple toggle that helps better define lows, gain increases the power output to deliver a more powerful sound (green light means high, no light means low), and a charge toggle (on means you want to charge Q3 and off means you want to use it). On the other end is a 2.5mm, 3.5mm, and 4.4mm headphone connection, giving owners a number of ways to connect their favorite device besides the standard 3.5mm connection.
There is also an analog potentiometer used as a power button and volume control. The initial turn will make a rather large snapping sound to indicate it's either on or off, with further turning increasing the power. It's a good quality dial, one with a fair amount of resistance for precise control. You'll never accidentally set it to max power, as you legitimately have to try to push the power to that point. There is also an RGB light that indicates the quality of the sound sample. Blue indicates ≤48K, yellow is ≥48K and green is DSD.
As you might guess, setting up Q3 is extremely simple. Connect your two devices and preferred headphones and turn the dial. If it doesn't work, make sure everything is right and the device in question works with Q3. Based on my tests, it did not work with PlayStation 5 or Xbox Series S, though no issues with Mac, iPhone, Android, Windows, Chromebook, or Sony Walkman DAPs (couldn't test with mine, but there is a cable you can purchase).
The performance was quite nice given the tiny package. When playing Back 4 Blood it helped bring out some of the subtle differences between the mutations that made callouts easier. Even if I couldn't find the target, the DAP brought out the cries, slurps, and other haunting sounds of certain ridden, to the point where something like sleepers made me cringe ever so slightly. I also had some fun using it with Destiny 2, where Q3 really brought out the voice work. I am used to a rather flatter sound with my usual headset, so getting to hear Xur's quirky Dares lines in their full glory was a lot of fun. Not to mention getting a fuller experience of Destiny 2's fantastic sound work. There are so many small details you lose out on certain headsets or sources, so being able to quickly turn a dial to increase the volume made it super easy to stay in the fight.
What honestly made the biggest difference wasn't the increased power, as much as the superior control. Every second you need to worry about volume is one you might die or fall behind, so it was a great feeling knowing I could increase the volume when going through a sleeper next in Back 4 Blood or an exciting stage like Presage, then turn it down when in orbit or a safe room.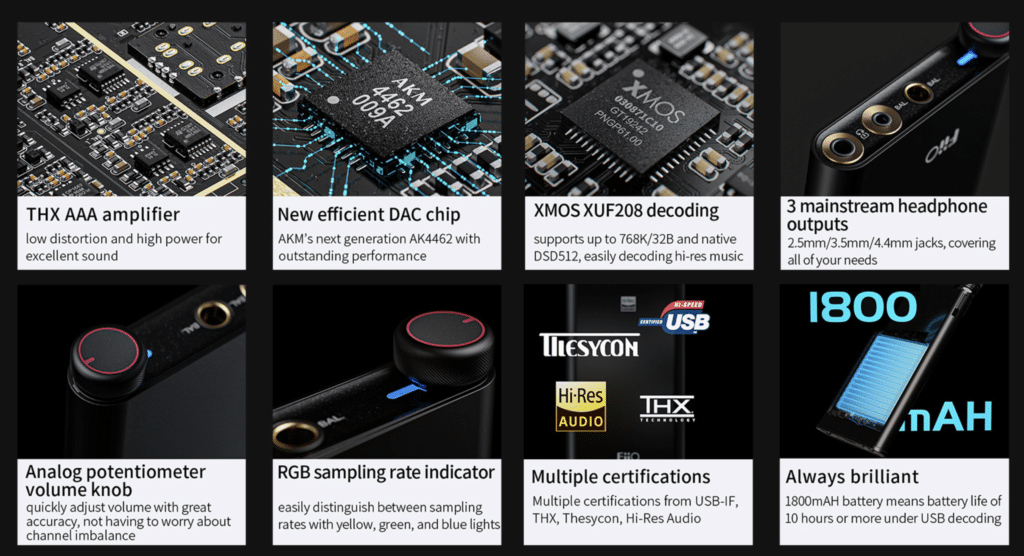 THX AAA Amplification and More Make a Powerful Combo
Part of what makes Q3 nice is that it can fulfill multiple roles. Gaming on my computer or mobile device is great, but it's the ability to also listen to my favorite headphones with better sound quality without having to rely on another device. Sure, it won't beat out a good DAP, but simply being able to plug it in and listen to my favorite songs is quite nice.
With a lot of them actually benefitting from the included bass boost. This feature helps give the low tons a richer sound, without actually detracting from the core experience. Not every song benefitted from it, things with more highs sometimes didn't sound quite right. That said, things like vocals tended to perform quite well, as well as some of the background sounds that commonly go unnoticed.
FiiO Q3 Review Verdict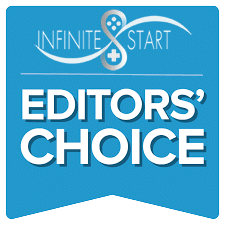 Q3 might not redefine how you hear or understand a sound, but it can help bridge the gap between good and great. Not only does it do well in a gaming setting, especially for details or quick changes in volume, it really helped some songs shine on the go. That ability to take it anywhere is huge and absolutely one of the selling points. Toss in a 10 or so hour battery and you're likely to get your value out of Q3, even if you do one of these things.
[Editor's Note: FiiO Q3 was provided to us for review purposes.]