In a lot of ways, Destiny is like No Man's Sky. The original game was a fraction of what people expected, with memories of bad choices and poor scheduling dominating what could've otherwise been an amazing experience. In the early day's Vault of Glass stood as an example of how things could be, with it stepping ever closer to that reality. Years later and after taking over the show, Destiny 2 is firmly in Bungie's hands and we're starting to see what an uncompromised vision actually looks like. This is why, even if Destiny 2: Bungie 30thAnniversary Pack might be a small collection of things, it's more about the experience than what is and is not included for all.
Before talking about the Grasp of Avarice, it's important to first look at what is arguably the main attraction, Gjallarhorn. While long-standing players remember the history of the gun, it's perhaps the most iconic thing in Destiny. It all started with the second visit from Xur, who was offering a neat-looking rocket. With raid culture not really established, the current mentality was why use your unique weapon slot on a weapon you'll rarely use? As it turned out, Gjallarhorn was a great weapon in practically any situation and quickly defined the game.
For those with it, there was a sense of ease knowing most raid groups would accept you and you had one of the three best weapons in the game (Black Hammer and Fatebringer being the other two). Anyone left in the cold, regardless of why felt dread coming into each group and worried about how well they'd perform in the future. While I never experienced prejudice, I also owned the gun and could've avoided any problems should they arise. It makes sense Bungie wanted to leave the gun in the past, even more sense when the Age of Triumphs brought it back for a last hurrah and seemed like it would remain with the other exotics not welcome in Destiny 2.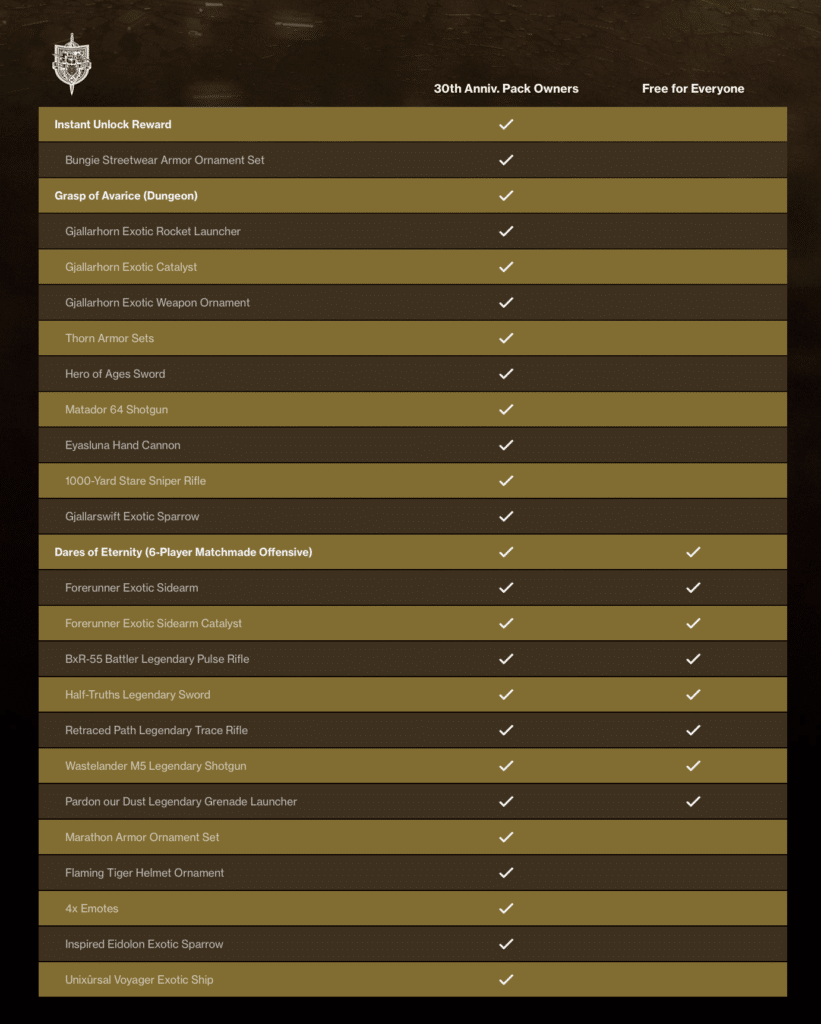 Including it with this pack was a bold decision, one that was immediately met with concerns about the pay-to-win aspects of the gun. Curious the discussion didn't come into play for those who lacked one expansion and all the weapons from it, but that is a different topic for another day. The new version tried less to make the gun unstoppable and more, build up your team. Sharing wolfpack rounds helps those without it and gives those with it some kind of value. Still, there was some form of exclusion, mostly due to the benefits of the newly added Dares of Eternity.
Even if the community agrees Gjallarhorn is good but not the meta-defining gun of year one, Dares of Eternity adds much-needed levity to the universe. With Crow working through whether or not his past defines him and the tower dealing with Savathûn and her tricks, implementing a silly gameshow centered around Xur and a cosmic horse really says all you need to know. His deadpan delivery of lines like "wacky obstacle course" helps sell the outlandish concept, in addition to being one of the most enjoyable experiences to hit Destiny. 
While every round has some kind of mini-game or objective, one that typically involves destroying or killing something, how you enter the second and third rounds has the chance of earning the horse's favor. At first glance it might sound irrelevant, though it gives near-unlimited heavy ammo (it regenerates over time), making something like Gjallarhorn extremely fun. It allows for effortless clearing of trash or other obstacles, without really hitting a point where other weapons are detrimental. Sure, it's one of the best but the big thing is that it's just senseless fun. It invokes the same feelings of chaos and glee players experienced with the early Mayhem. No stakes, larger foes that we need to care about, just some named people, one of which touches on the infamous Crota fight, that is just fun.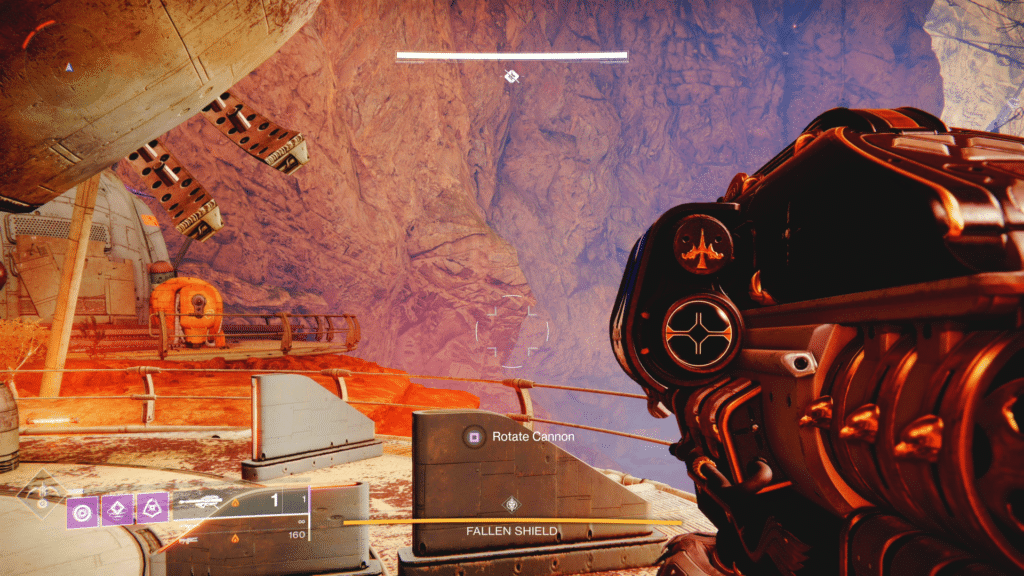 So much of the pack, and by extension update, is centered around having fun. There are no insane tasks related to cosmetics, with the hardest being the sparrow, or massive grinds, just play for a couple of weeks and enjoy your prizes. Sure, all of them aren't great, some of the weapons modeled after Halo items are more novelty than valuable, though it doesn't take away from the joy this content adds. Even something simple like the lion's head ornament working on every class and burning a powerful blaze is just a fun bonus. 
Still, there are some more challenging tasks included in this update. The aforementioned dungeon, Grasp of Avarice, is both a tease of better things to come and a chore many will grow to dread.
As much fun as the dungeon is, the overall encounter is a bit on the longer side. There is a trap room, boss, sparrow section that people typically wipe on, a bomb section that takes a while itself, and then a final boss. It makes for a good challenge the first time, gives hardcore players a thrill trying to solo it, though it loses some charm on each visit. 
The trap room simply won't trip up experienced players and most will view it as something to rush for previous weapons with ideal rolls, finishing off their armor collection or just doing it to do it. It isn't all bad though. The higher difficulty, where you unlock the sparrow, gives armor with an additional slot. This adds some accessibility when it comes to champions, making it useful for hardcore players, something I expect to see the transition to other high-level content in the future. 
In all and all, Bungie added a lot with the 30th-anniversary pack. It's a lot of fun to explore, there are tons of amusing cosmetics, even a unique skin for Gjallarhorn, plus other fun stuff. It won't keep players busy like Beyond Light or I assume Witch Queen, but it's the perfect pit-stop between these two massive expansions.