Earlier today Capcom sent an e-mail to their Resident Evil Ambassadors confirming Resident Evil Re:Verse has been delayed to Summer 2021.
Unfortunately, the e-mail did not specify why Resident Evil Re:Verse is no longer launching with on May 7, 2021 with Resident Evil Village, but hopefully this will result in a better overall product.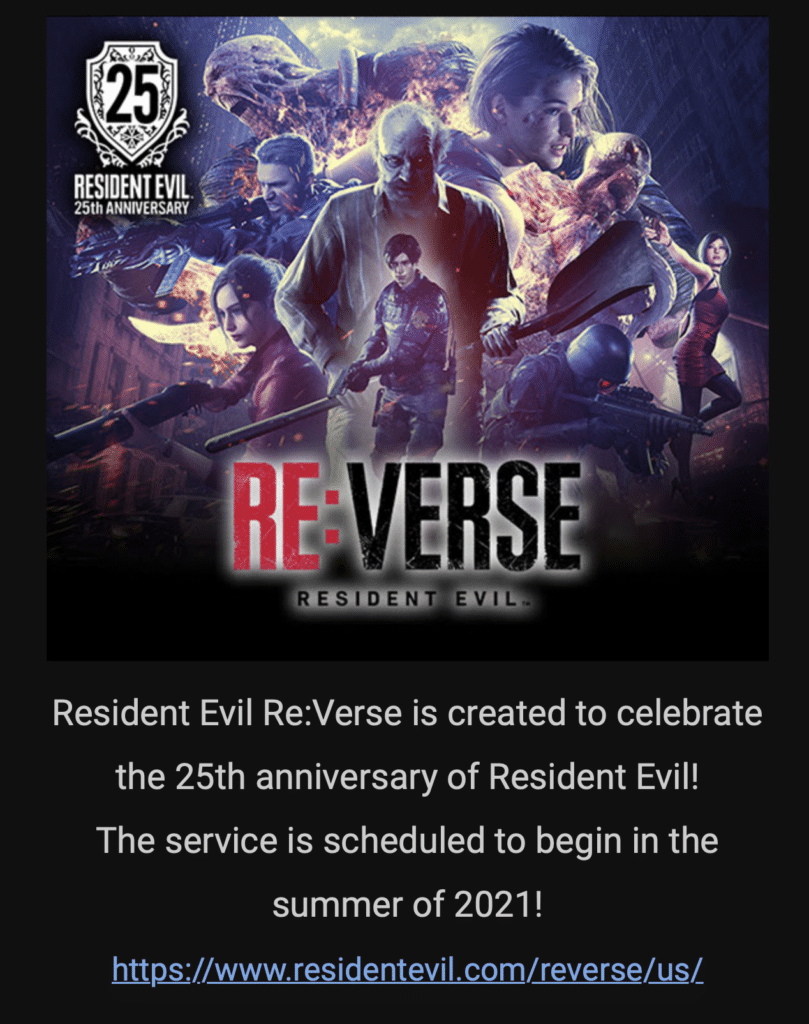 Those interested in more information can find Capcom's official overview below:
ABOUT

A fight to the death that all Resident Evil fans can enjoy!

In Resident Evil Re:Verse you can test your skills against other players in four to six-person survival horror revenge matches. Play as beloved characters from the Resident Evil series and turn the tides of battle with powerful bioweapons.
Take part in 5-minute Deathmatches, where the player with the most points wins! Use the weapons and items you find to take down even more powerful enemies!

Turn the Tides with Bioweapon's Revenge!

When your character is taken out, their body transforms into a powerful bioweapon which can be used against other players. Pick up multiple Virus Capsules to transform into even stronger bioweapons. Getting revenge with a bioweapon is also a great chance for more points!

Free With Resident Evil Village!

Receive Resident Evil Re:Verse, the new title celebrating 25 years of Resident Evil, for free when you purchase Resident Evil Village!

Capcom
Expect this and more when we get closer to the summer 2021 release.