Chocobos in a Final Fantasy game has been a mode of transportation to make traveling faster. In Final Fantasy XVI, Ambrosia, the white-silver Chocobo that Clive had back when he was a kid, will be the Chocobo you can get later on, but it will be something you need to get.
How to get a Chocobo in Final Fantasy XVI
Traveling from one point to another in Final Fantasy XVI can be tiring as the area that you get to explore is somewhat massive. To alleviate that long travel, you will have an opportunity to get Ambrosia, the Chocobo that the child Clive used to have in the game.
Getting Ambrosia, the Chocobo, will require you to finish the optional sidequest called "The White Winged Wonder," which gets unlocked in Martha's Rest at around the 15-20 hour mark in the game.
The White Winged Wonder Quest
The quest you get from the NPC in Martha's Rest will task you to track down a White Chocobo leading a pack of others around the town. Check the map for the location you need to go through, and as soon as you get there, defeat the enemies and watch a short cutscene where Clive will finally reunite with his Ambrosia.
How to Summon the Chocobo in Final Fantasy XVI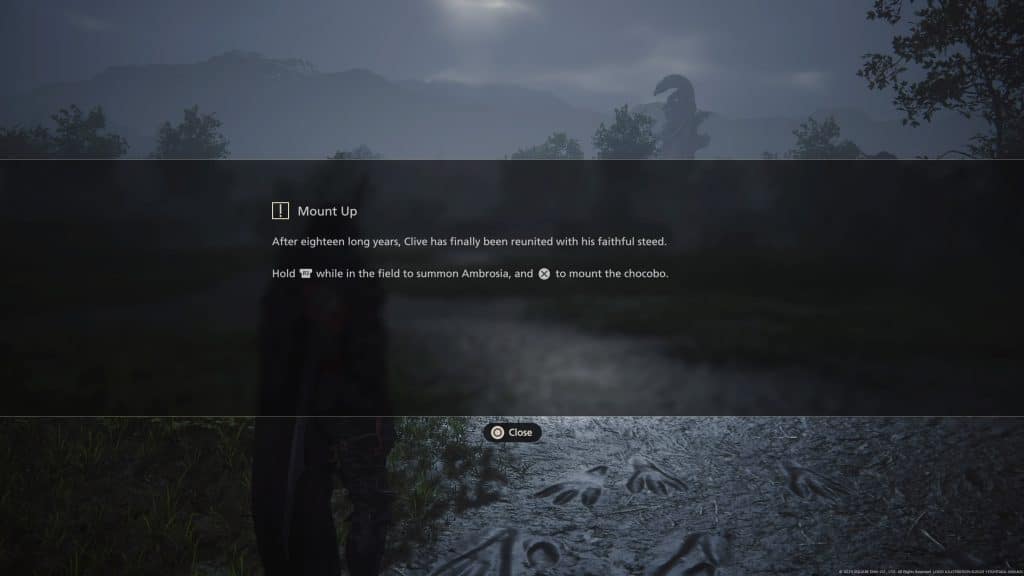 Now that you have the Chocobo, please note that you can only summon it on fields and not in towns. To call the Chocobo, press and hold the R3 button to have Clive whistle, and the Chocobo will instantly come to you. To dash, hold the R2 button.