When it comes to a game like Labyrinth of Galleria: The Moon Society, maps are extremely useful. They tell players exactly where to go, or what to do, along with giving an idea of how to get there. However, with so many things hidden behind secret paths, confusing locations, or troubling sections, we wanted to make it simple by providing all of our completed maps from Labyrinth of Galleria: The Moon Society.
Every Map in Labyrinth of Galleria: The Moon Society
Basic Information
To my knowledge, every map listed here is complete. It's possible there is some obscure pathway on one of the maps, or a really random location I missed, but it will absolutely show you how to complete the narrative.
In addition to that, I attempted to fall in as many holes as I could so they would be marked on the map. The only maps I know are not complete in this regard are in the Grand Corridor, and Apes Innermost Level. This is due to them being an instant death, and not particularly easy to navigate to. I still attempted to get some, just keep that in mind. Finally, white notes on the map are there to indicate fake holes. To my knowledge no space is unmarked, but again, it's possible I missed one or two before I started doing it.
Finally, due to how the site is coded, every image will be posted separately so you can easily zoom in/use them.
Legend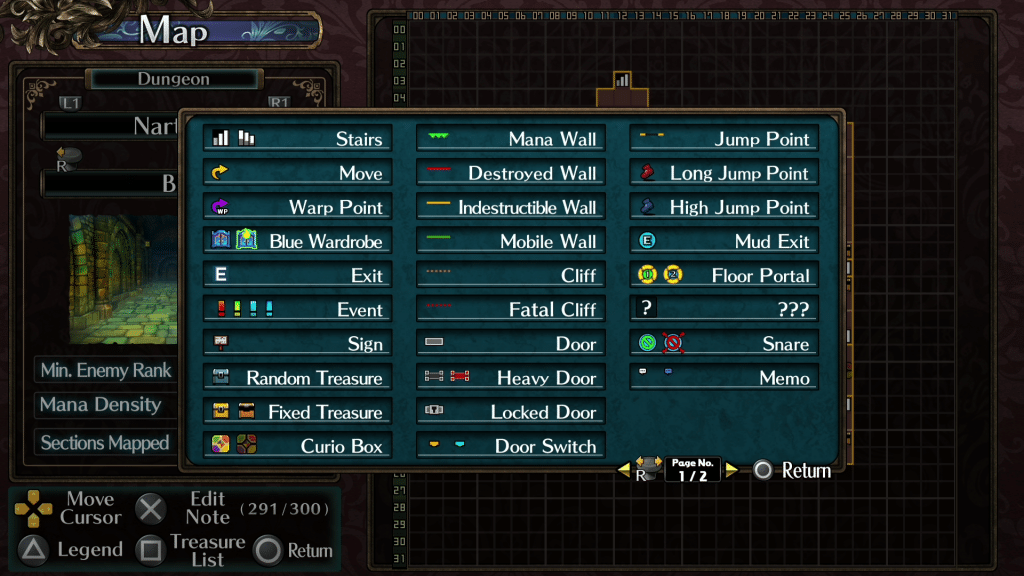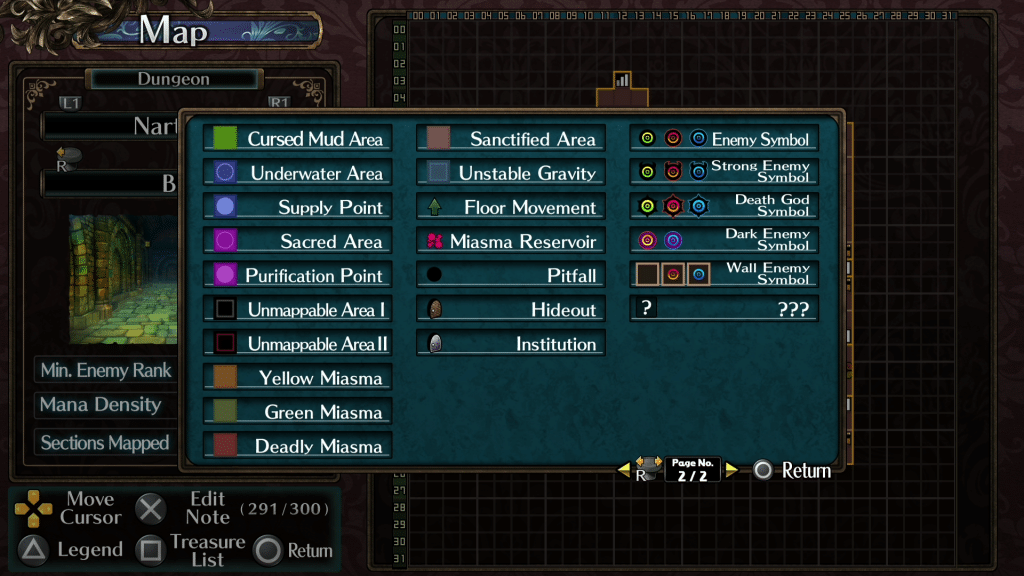 Narthex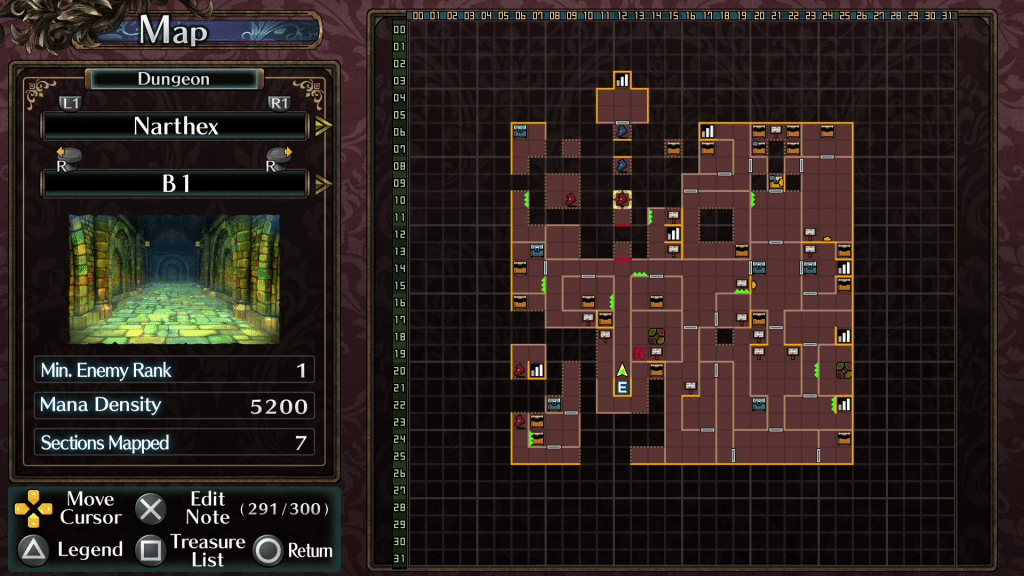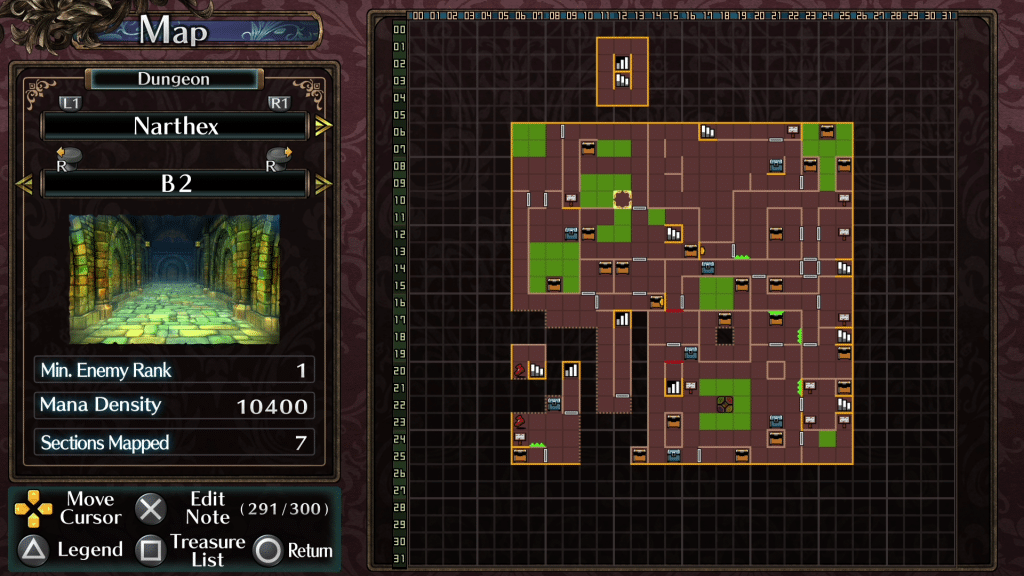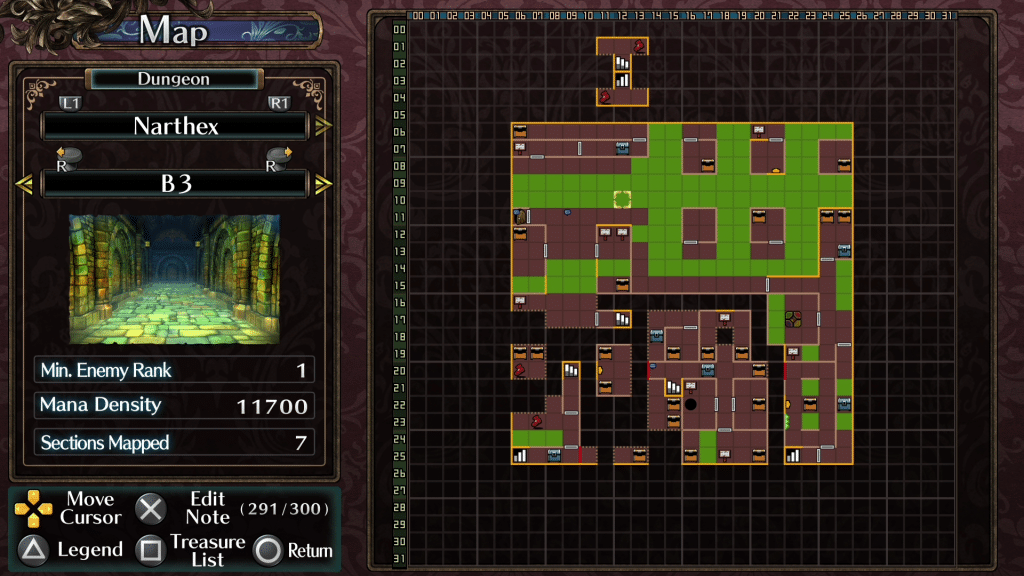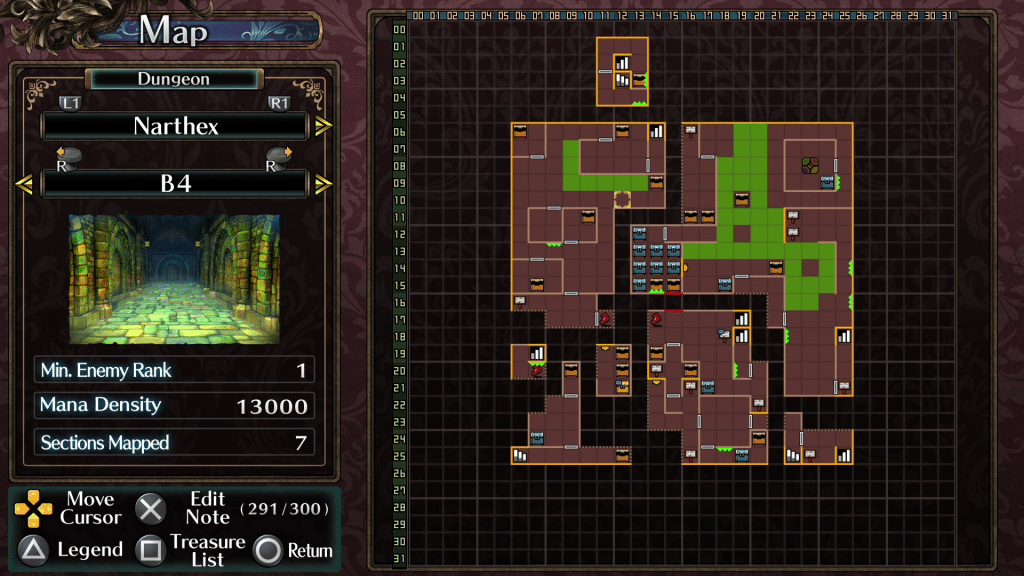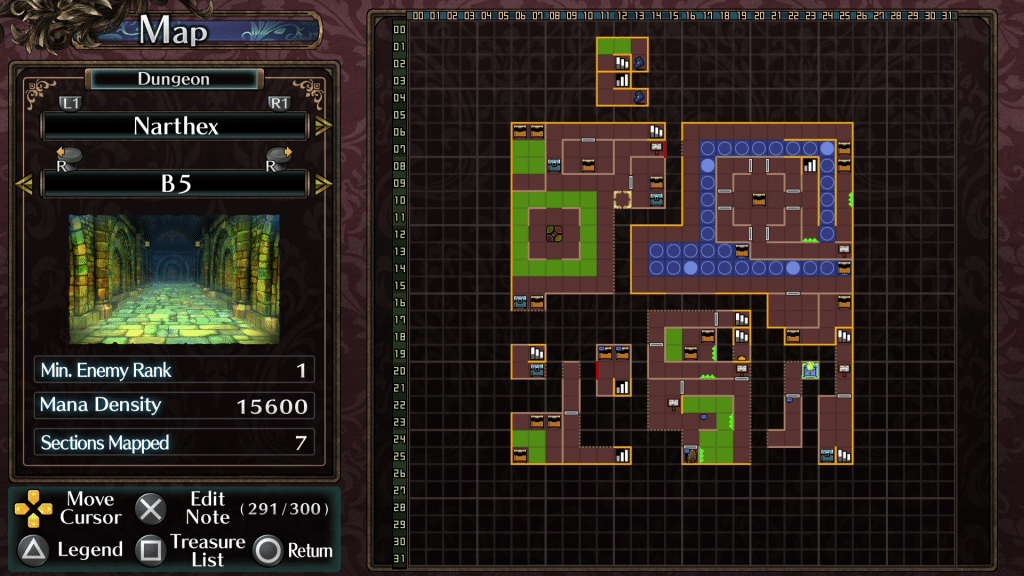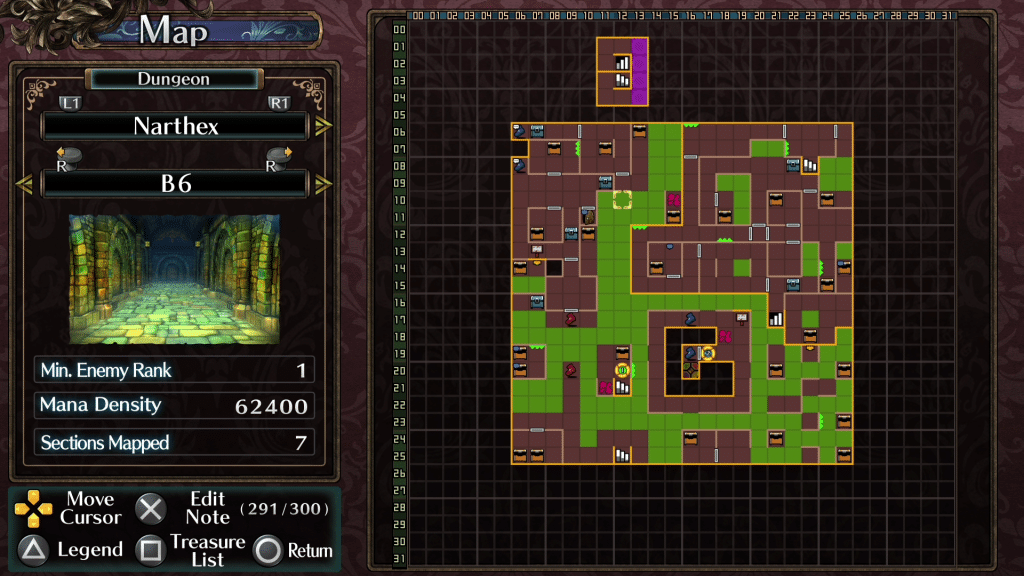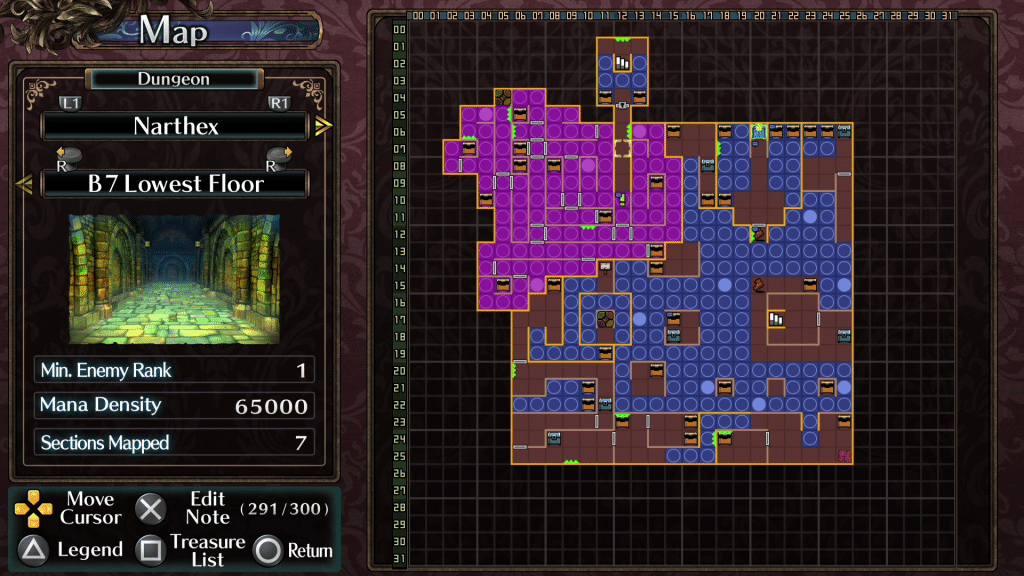 Apse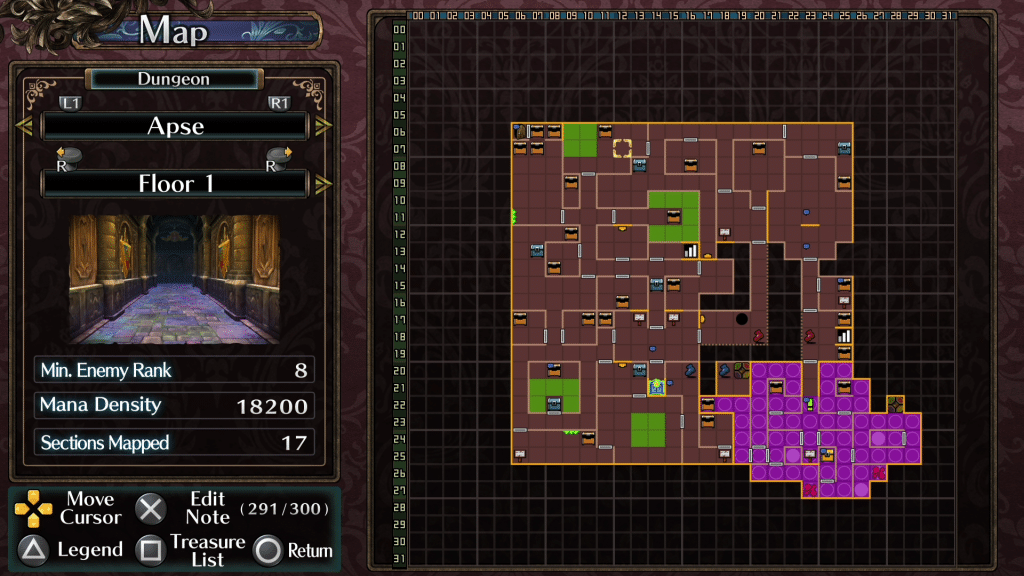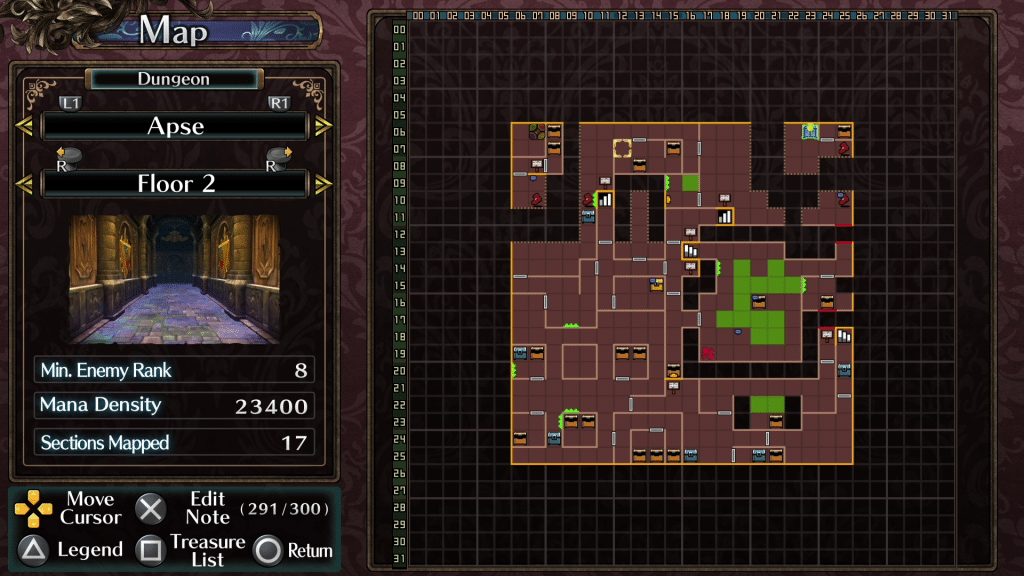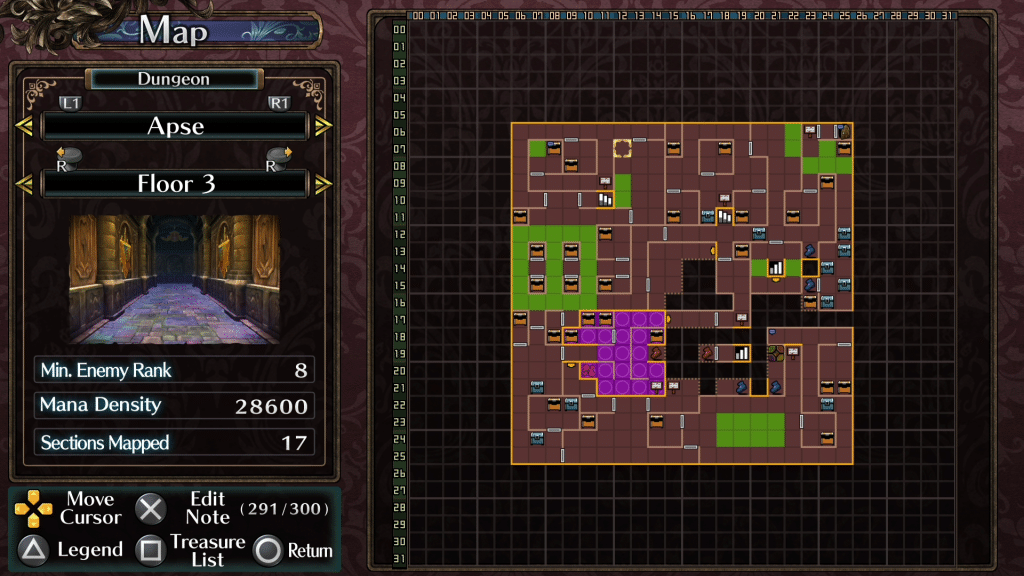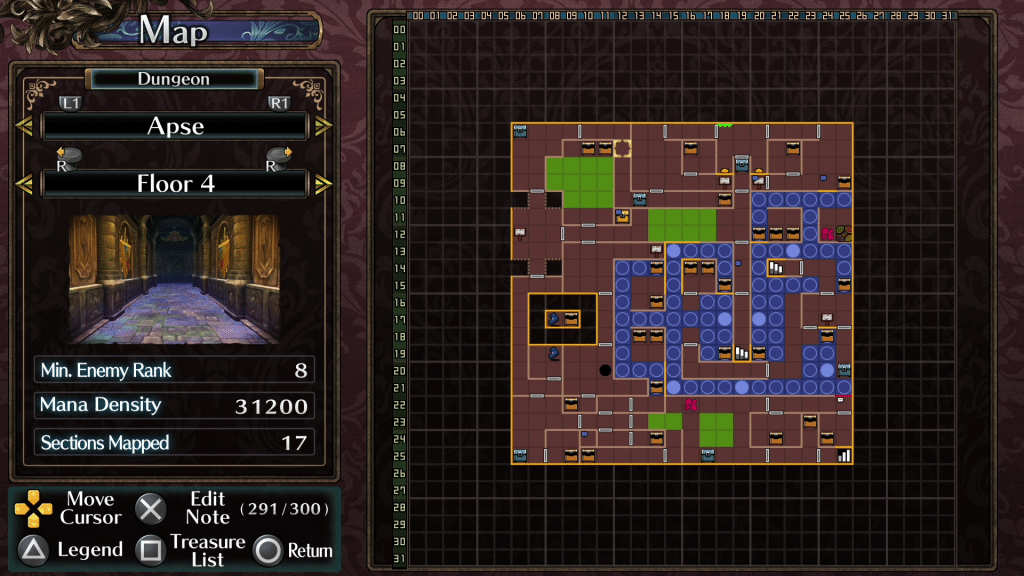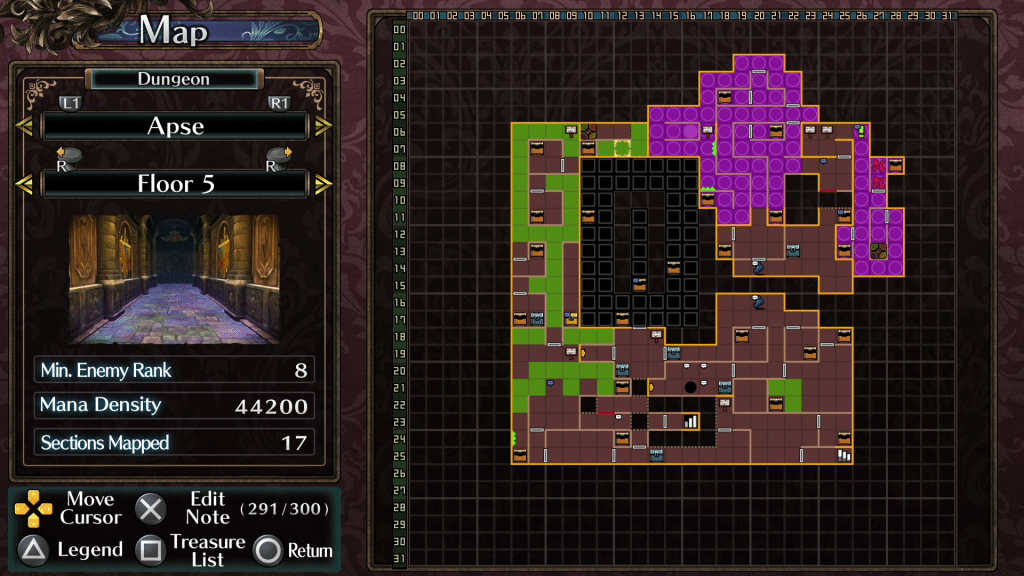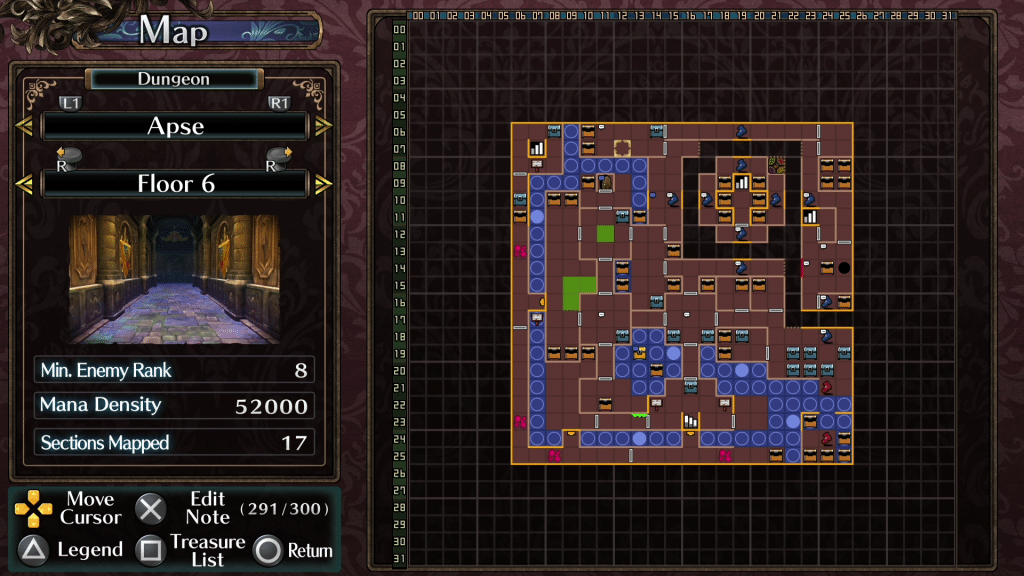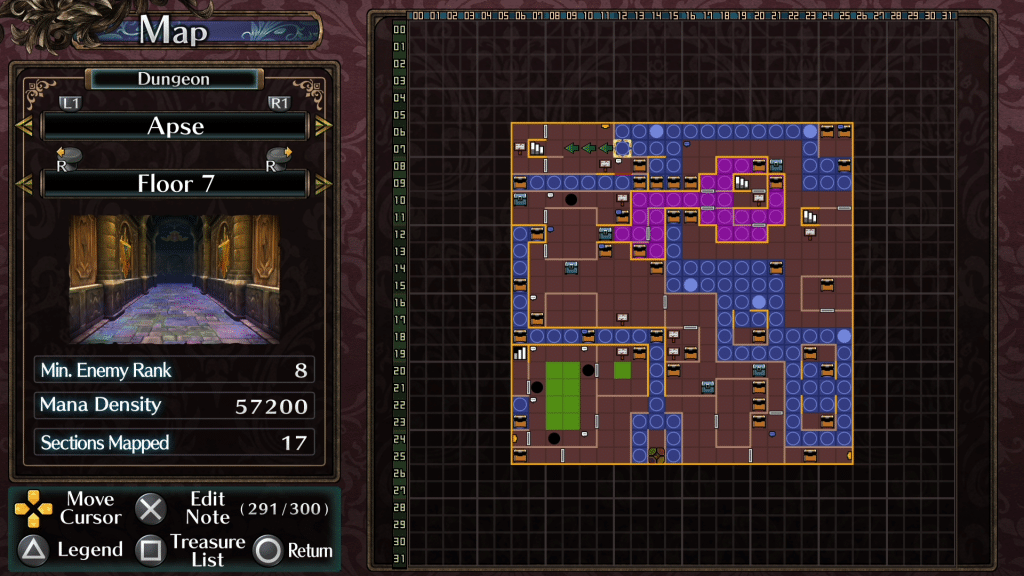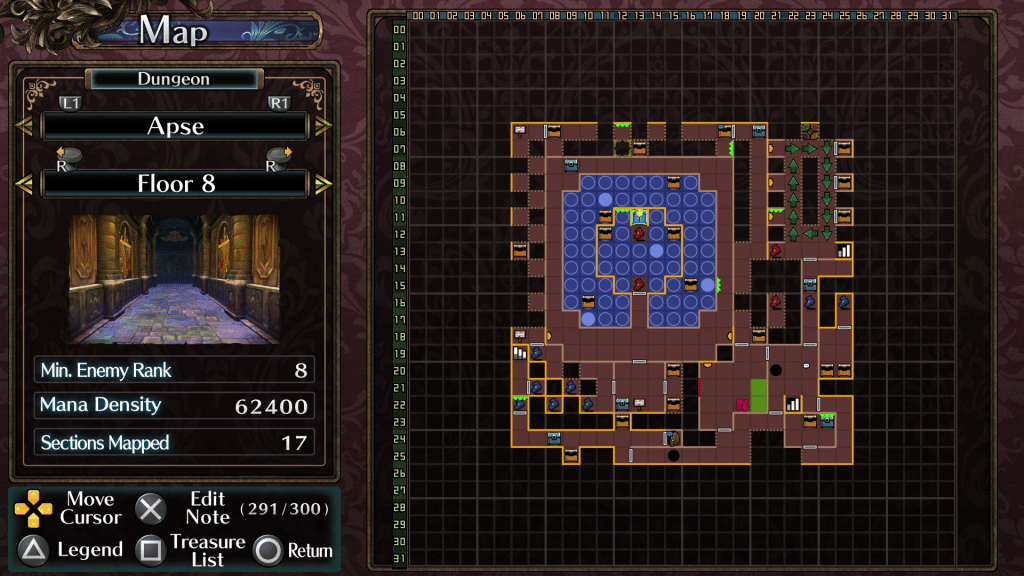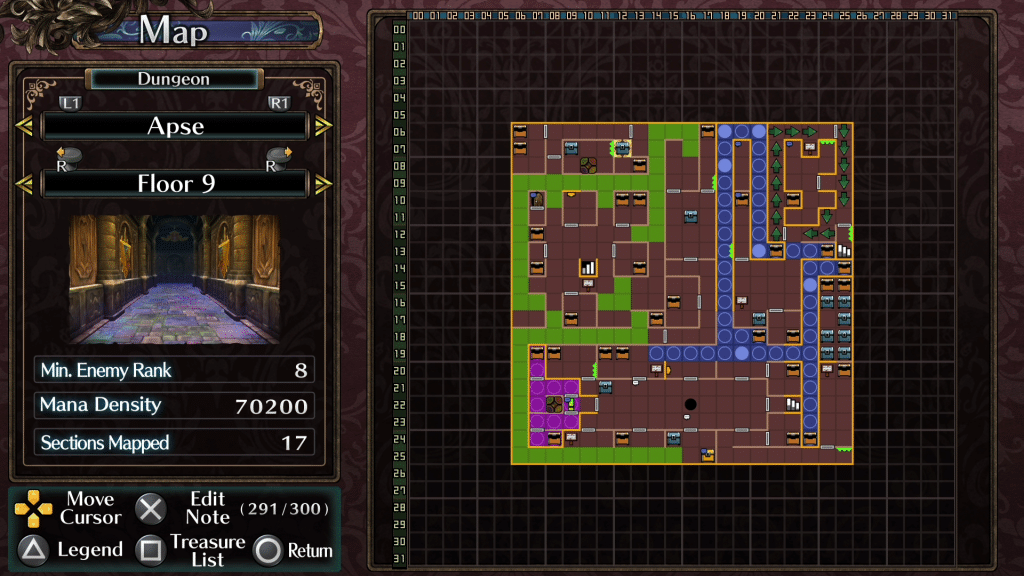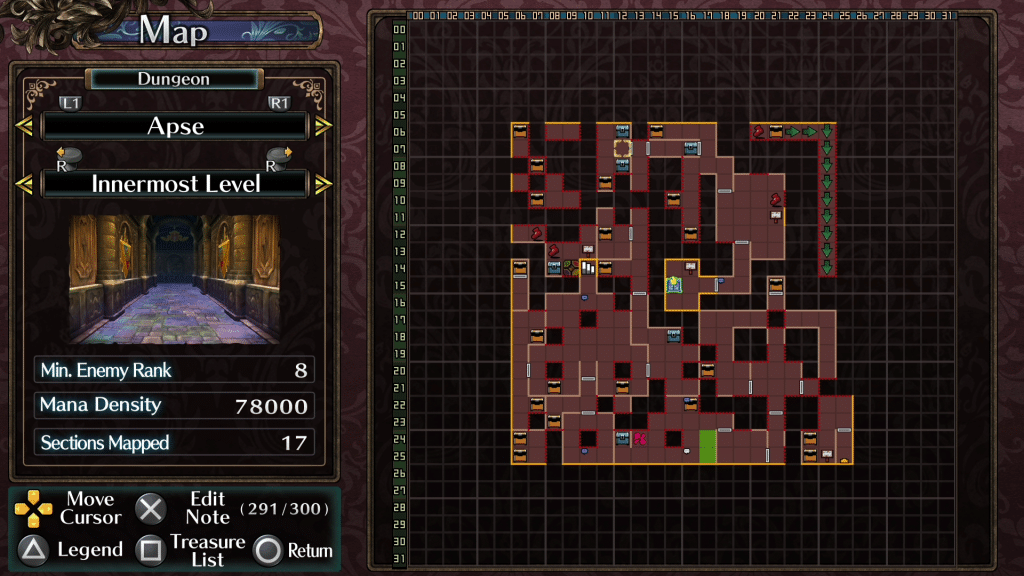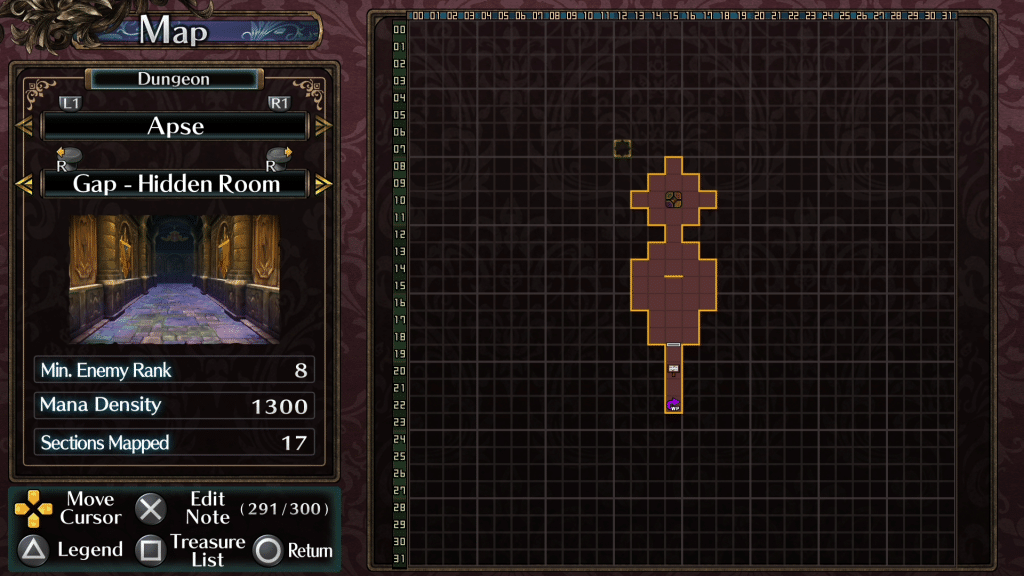 Yellow Transept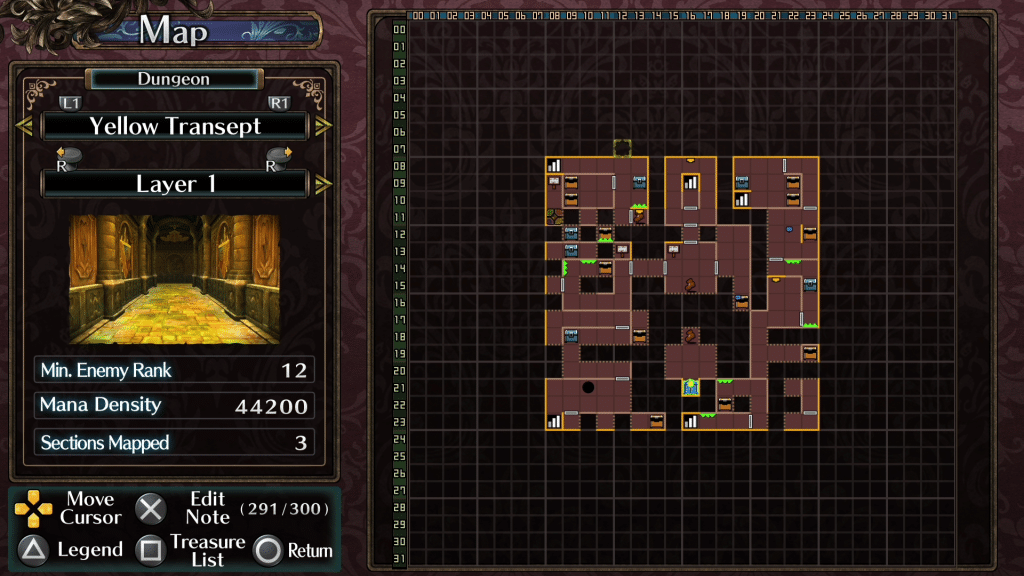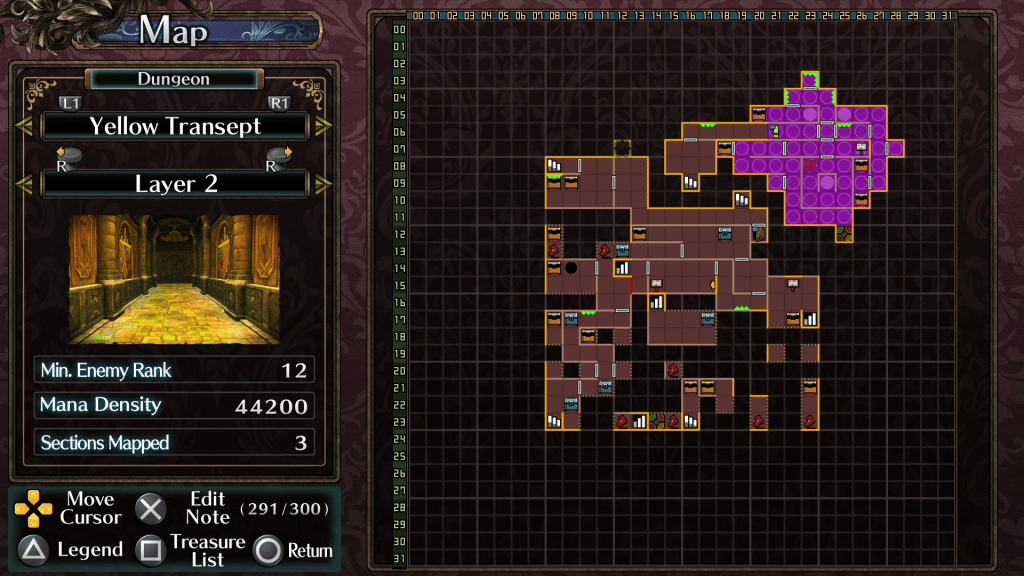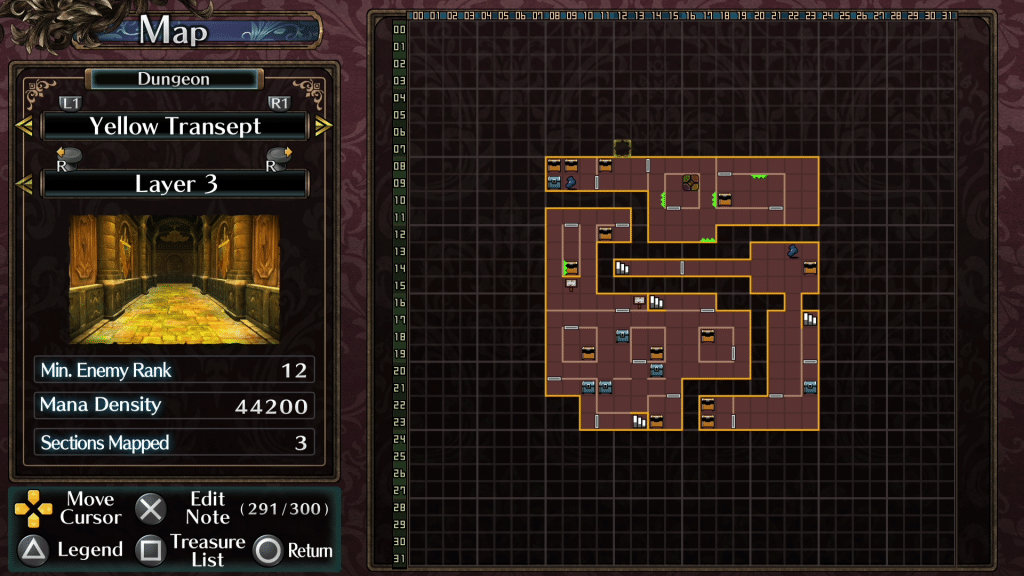 Crimson Transept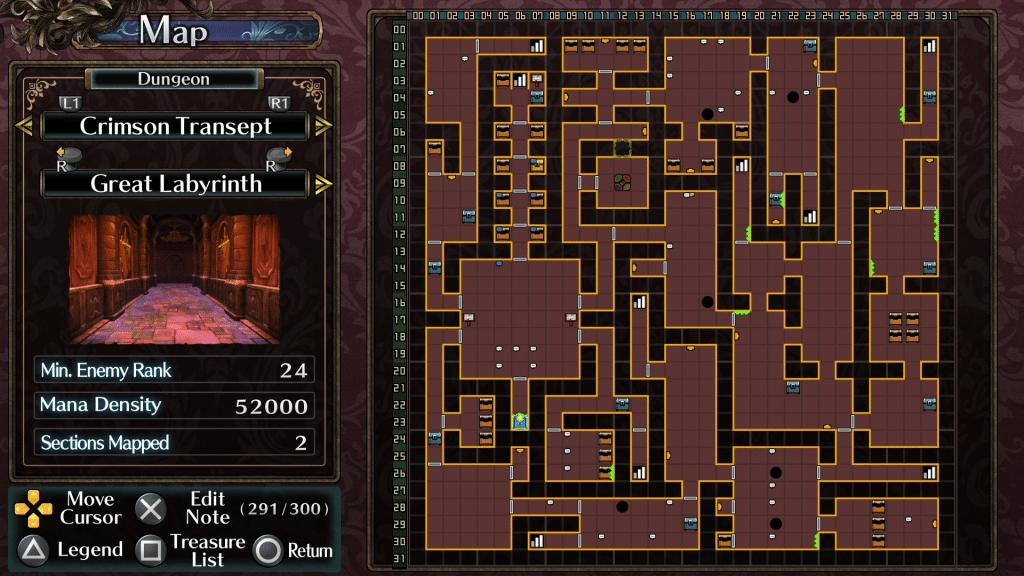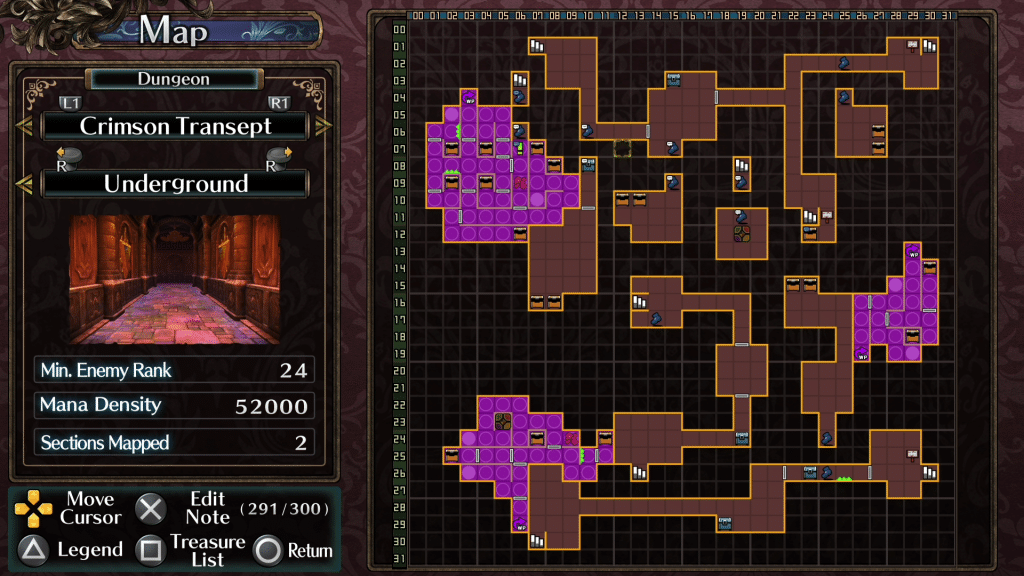 Indigo Transept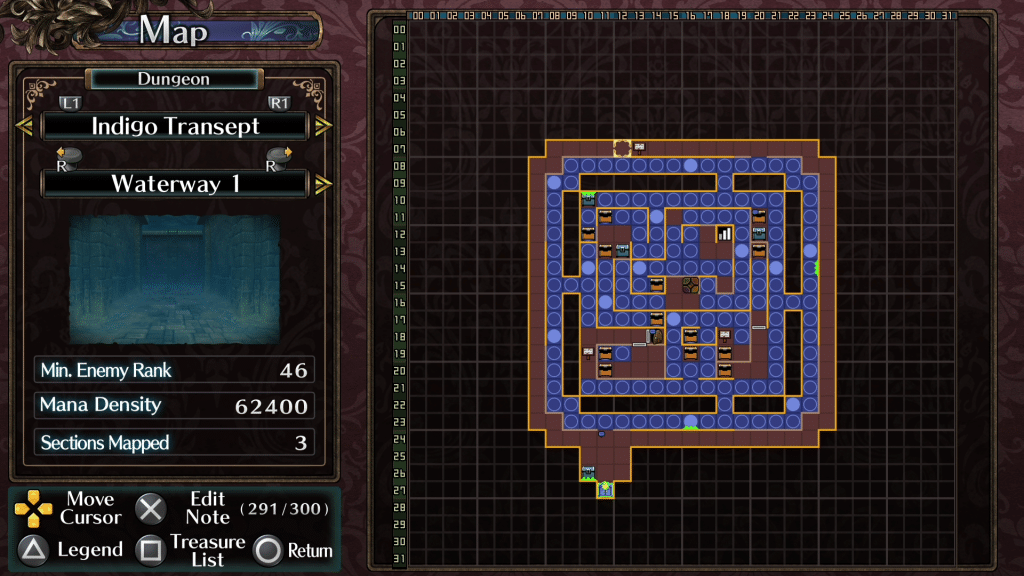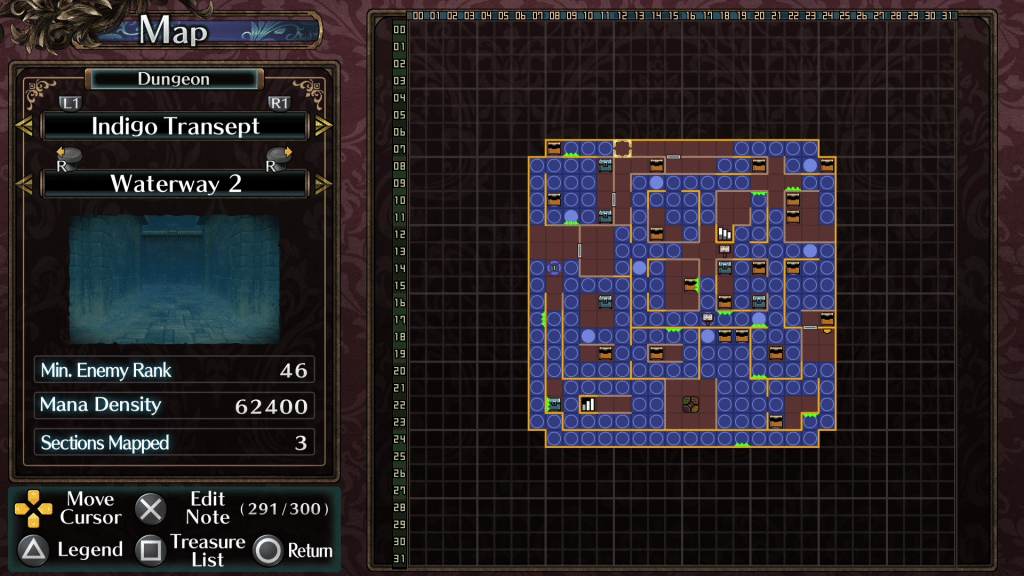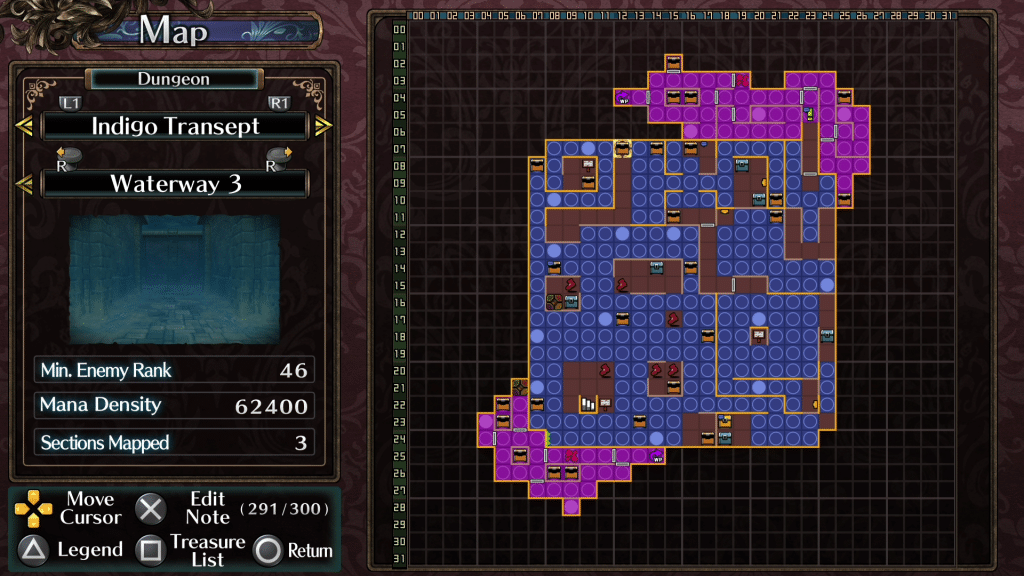 Chancel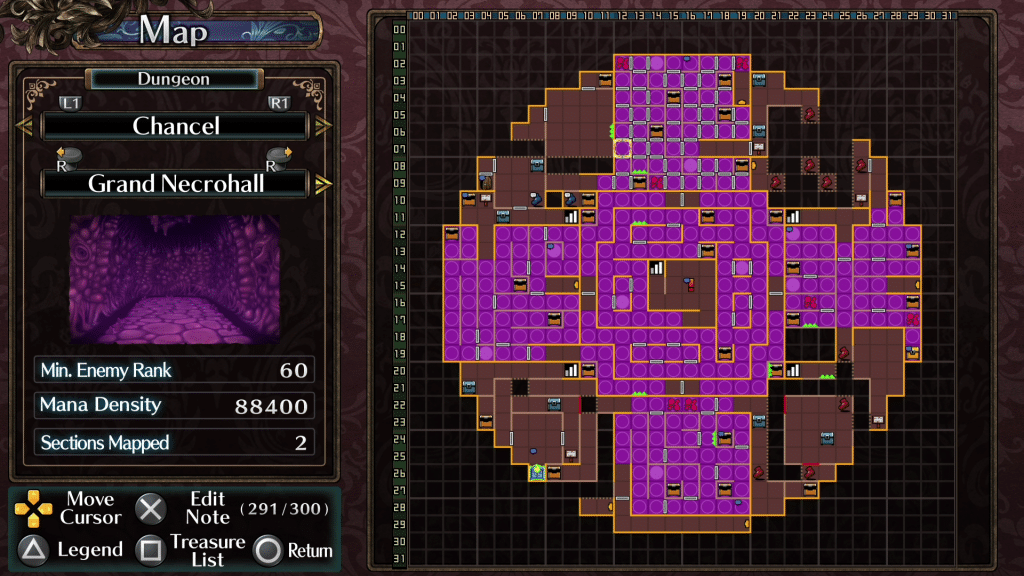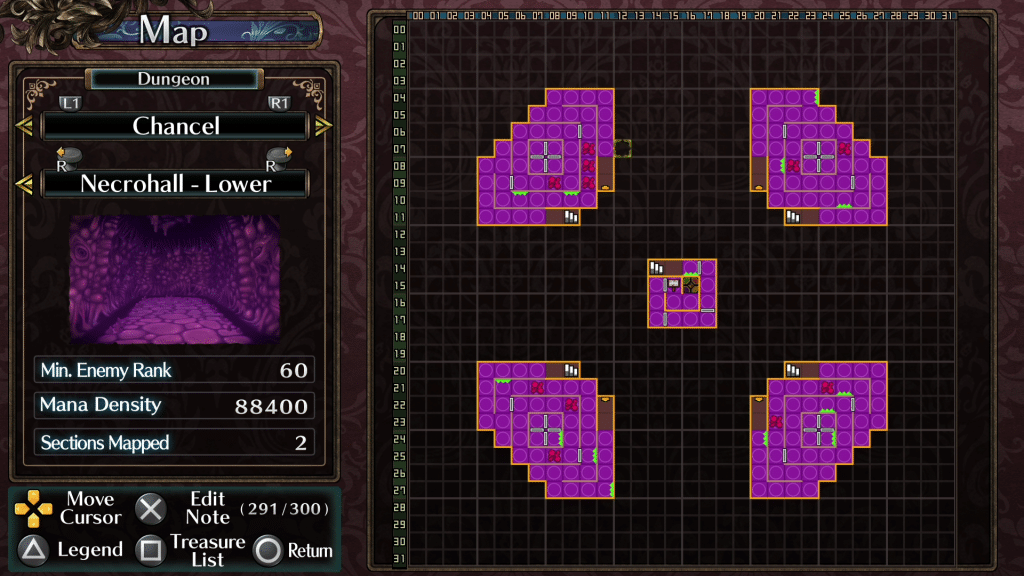 Apartment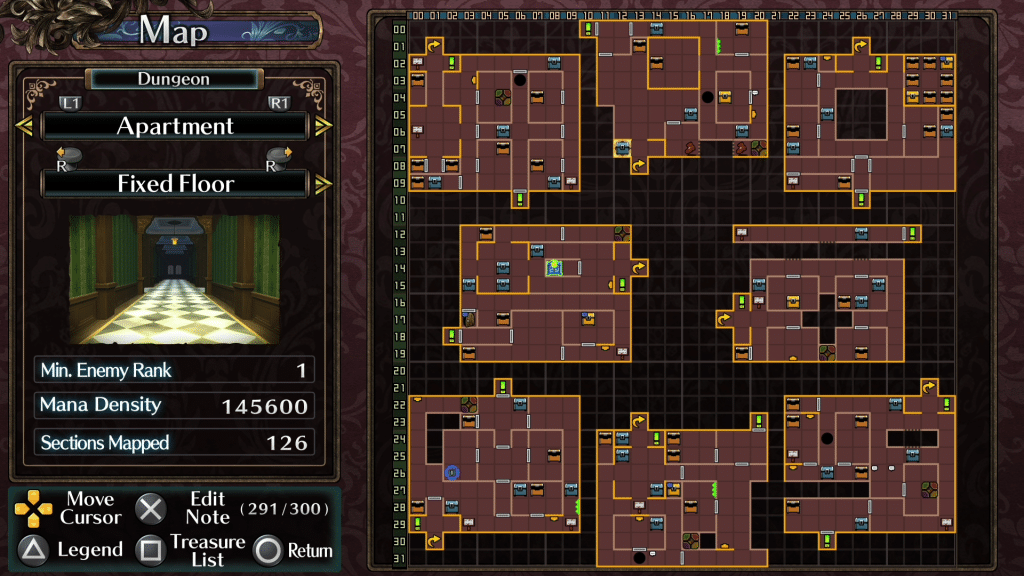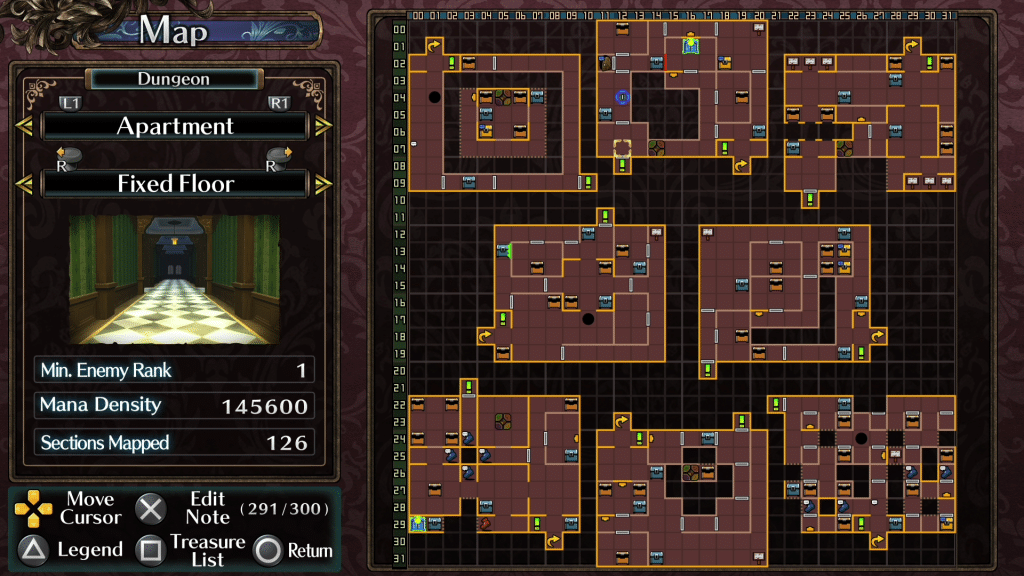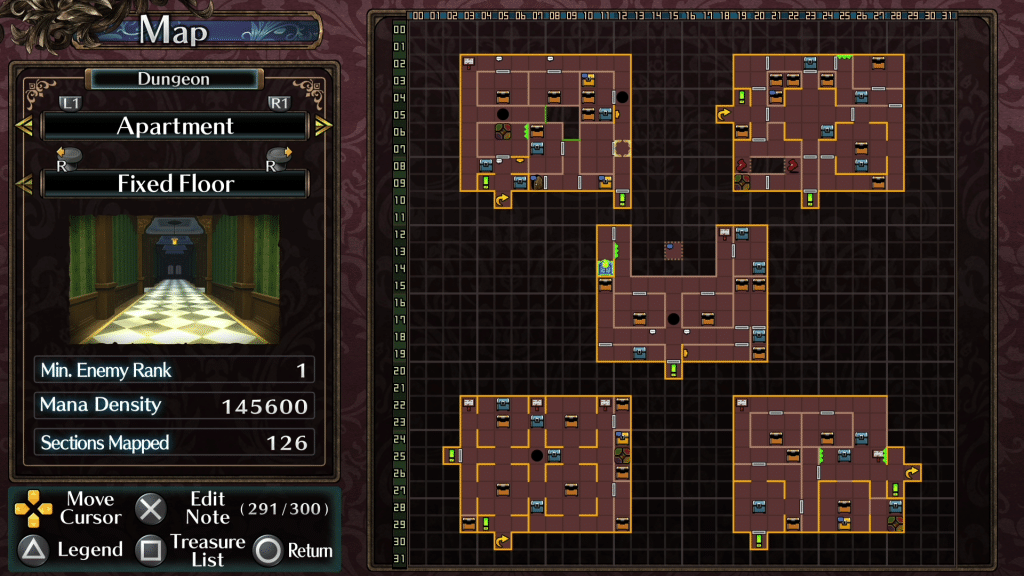 Cartiervita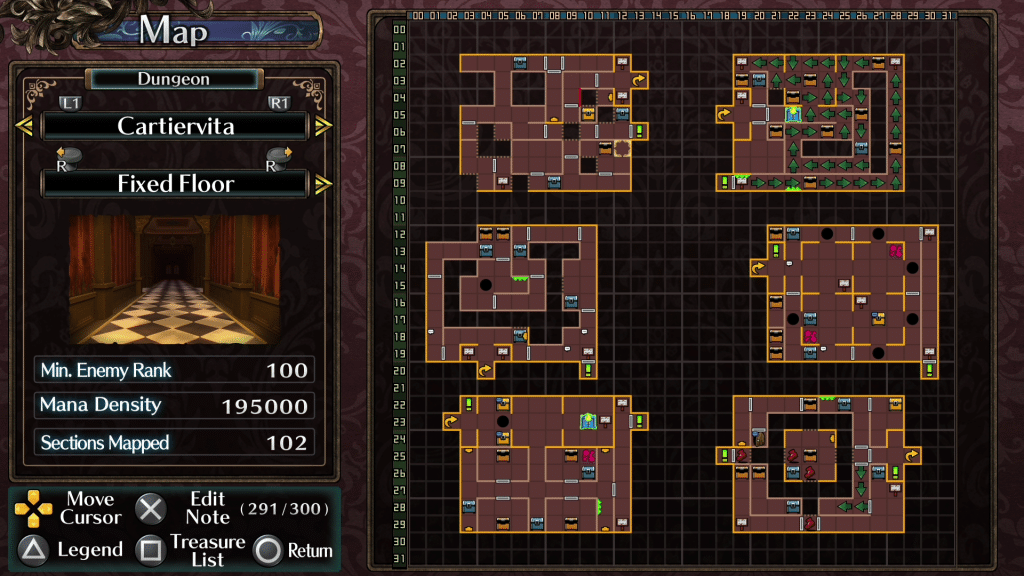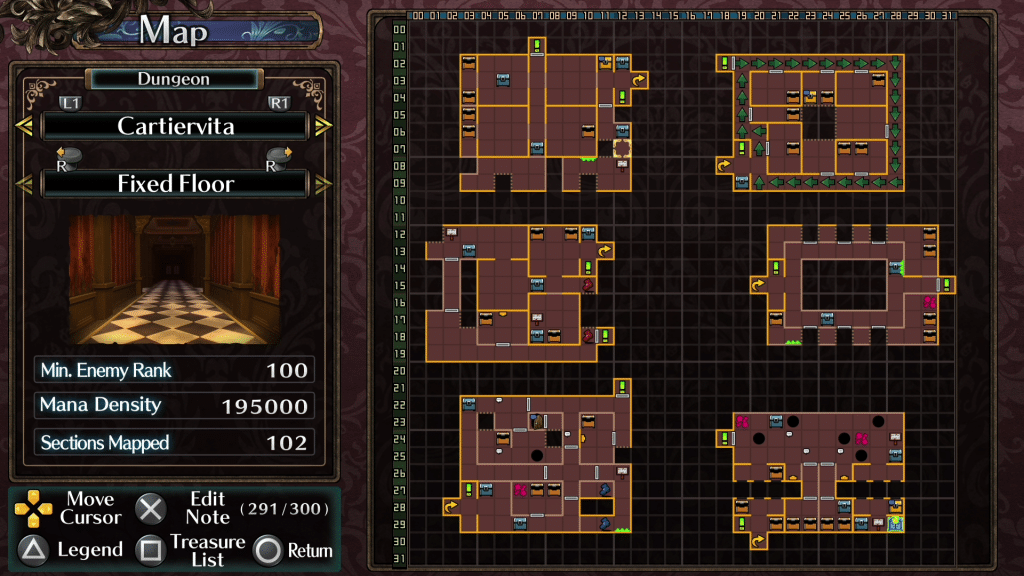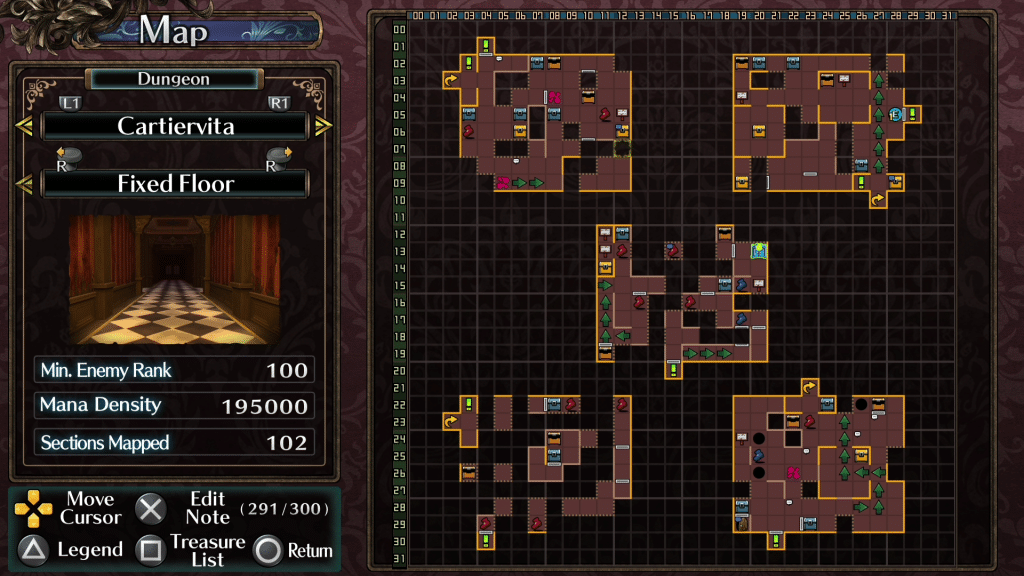 Galleria Manor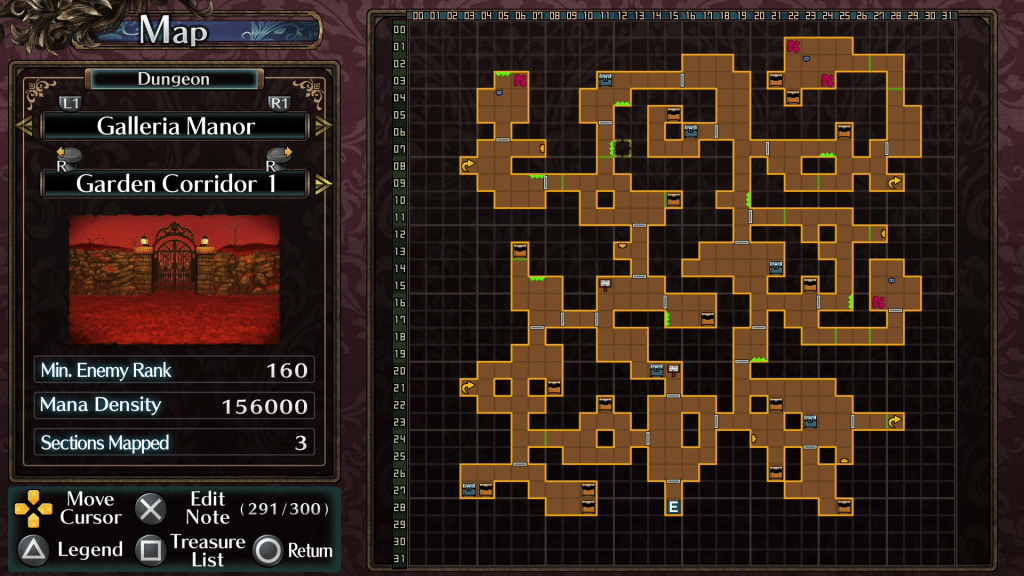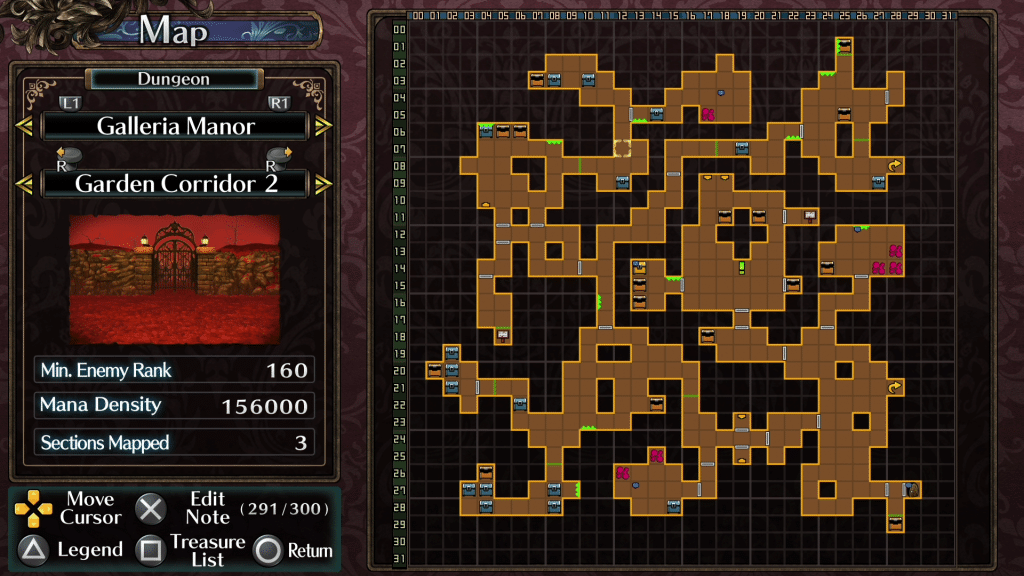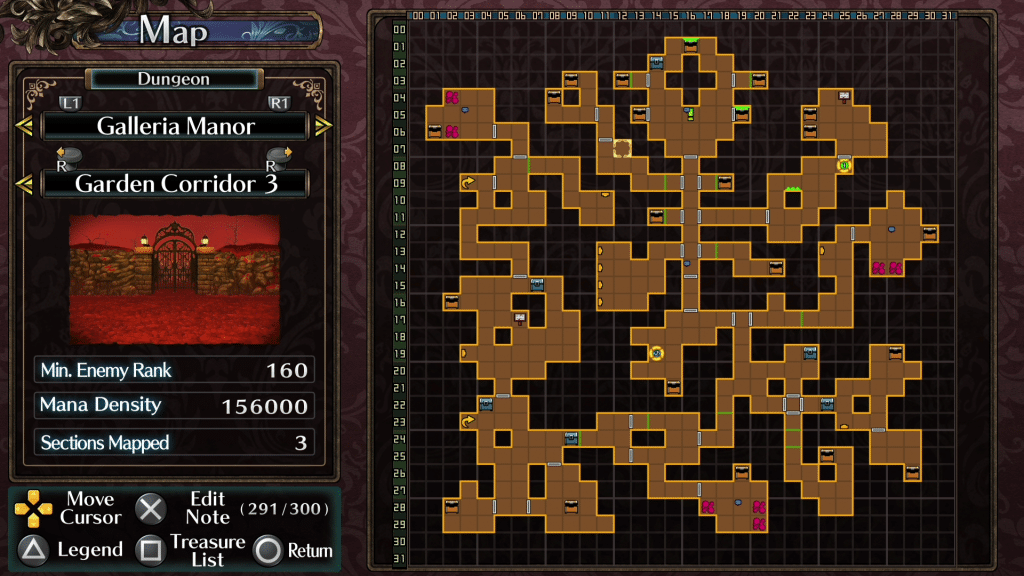 Uru Manor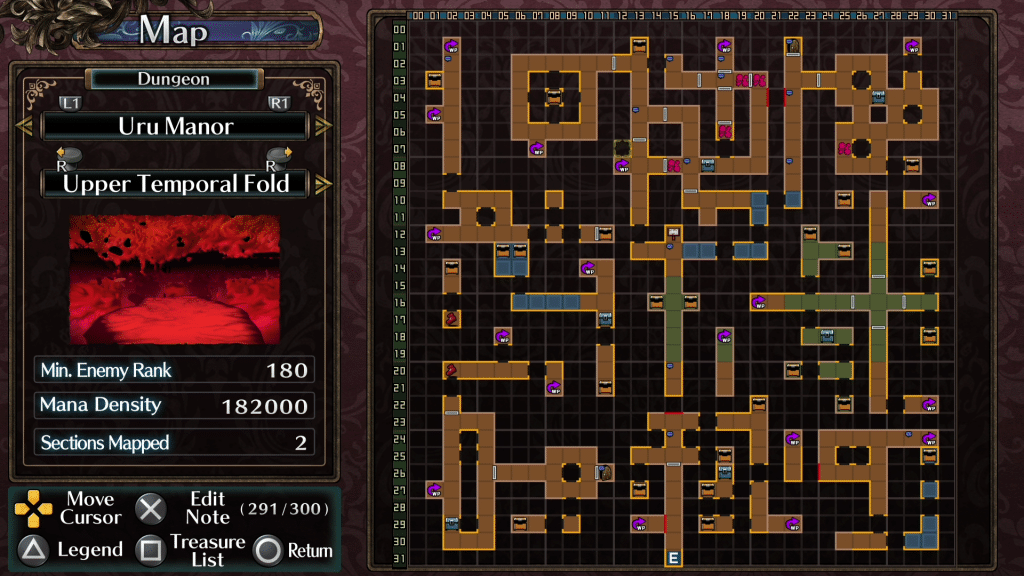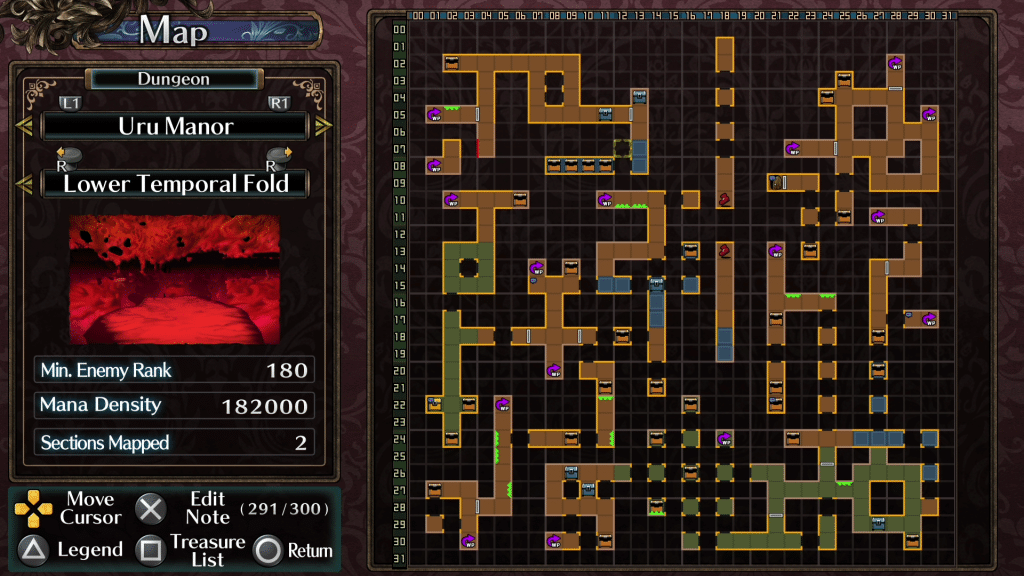 Grand Corridor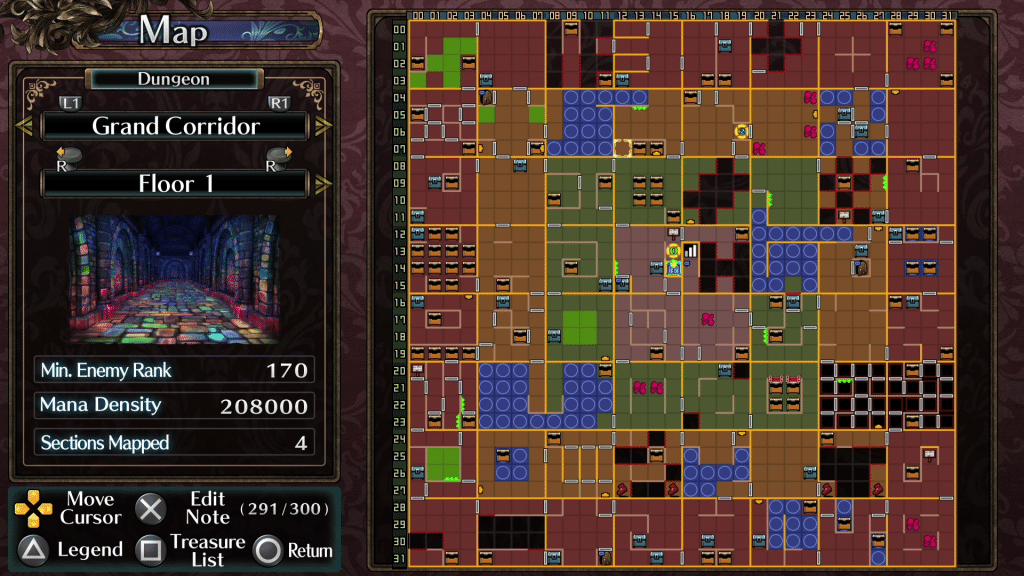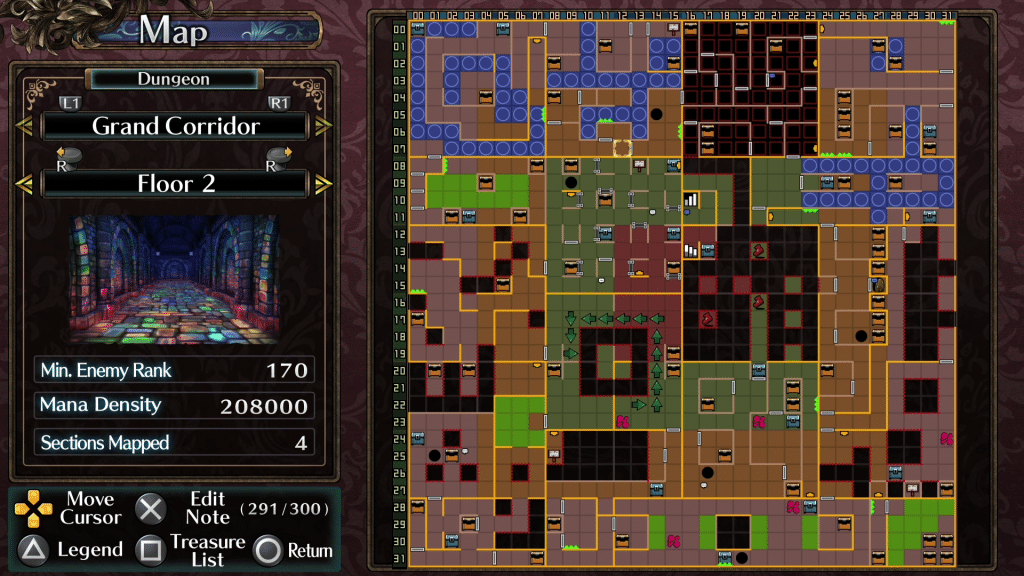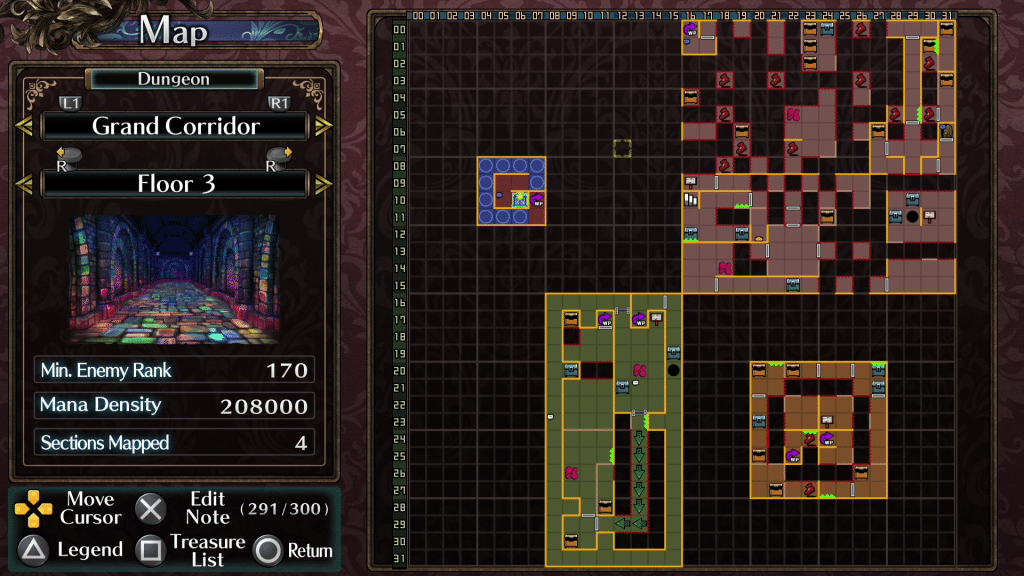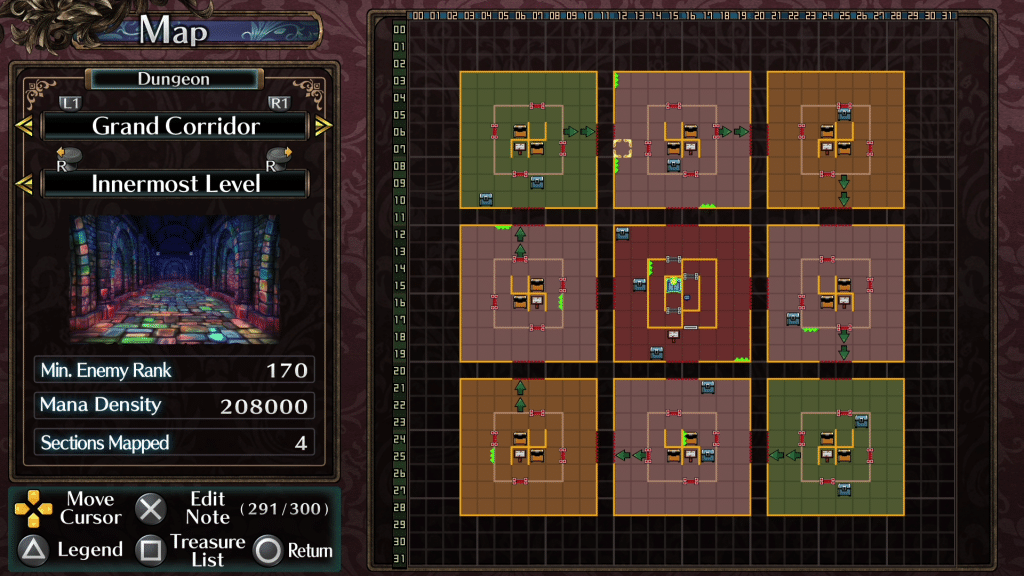 Grand Cathedral