In addition to releasing their 2022 wrap-up, Sony also added a special PlayStation Stars collectible to celebrate International Tea Day.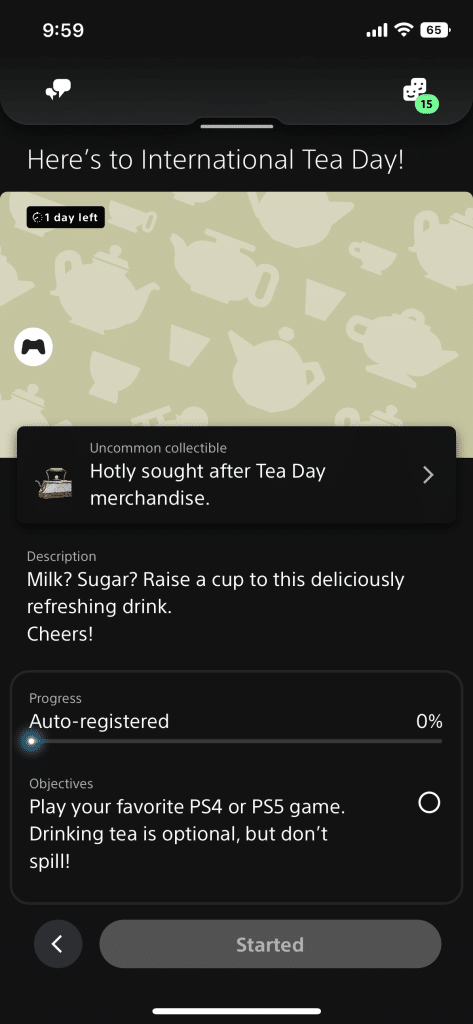 Unlike the previous collectibles to celebrate a day, this one is an interesting choice. Instead of using an obscure reference that is a bit more on the nose, a tea kettle was created and designed around Sweet Tooth's vehicle from Twisted Metal. This could possibly be a reference to ice cream having milk, and sugar, the two things mentioned in the description.
Those interested in this unusual collectible just need to play any PlayStation game today. I suggest, if you haven't already, do one of the Share the Fun games before that campaign ends in the next couple of days. This will unlock 50 coins, along with unlocking the collectible.