With all the delays, changes and more, Feb. 2022 looks to be one of the most stacked months in years. There are exciting titles from Sony, niche titles, the next chapter in Destiny 2 and honestly something for everyone.
Games to Look Forward to in February 2022
Horizon Forbidden West
Horizon Zero Dawn was an unexpected treat. Players knew Guerrilla Games could do fantastic things, given their success with Killzone, but Horizon Zero Dawn was so much more. Unique enemy interactions, cool designs, a shocking twist, plus it ended things with a very strong expansion. Horizon Forbidden West puts Aloy in new location, the story ramping up to bigger reveals, supposedly 40+ enemies and a version meant for PlayStation 5, there is almost too many reasons to be excited for this sequel.
Dying Light 2
The original Dying Light was a breath of fresh air to the zombie game genre. Strong co-op, great enemies and a narrative that was a lot of fun to explore. It also had substantial post release support, giving players plenty of reasons to be excited for Dying Light 2. Having seen it twice at E3, later videos and more, it looks like it just might live up to expectations.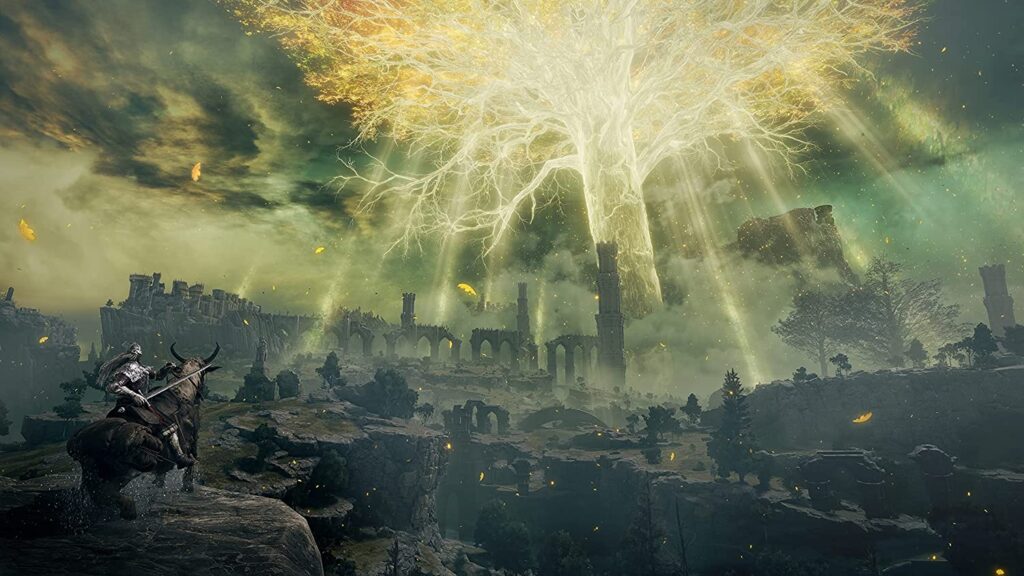 Elden Ring
FromSoftware is back with a new Soulsborne title, Elden Ring. Not only did the network test turn heads, their history makes it easy to see why players would be excited for a new take on the genre. Plus, with some serious talent behind it, this might just be the game that redefines the genre.
Destiny 2: The Witch Queen
Destiny: The Taken King corrected one of Destiny's biggest problems, its poor narrative. Taking place after the events of The Dark Below, where Crota falls, Oryx appears to take revenge on guardians. His attempt ends in failure, after being defeated in one of Destiny's best raids, while the grimoire added a ton of lore about the so called king of the Taken. Among the biggest was revealing his sisters, one of which is Savathûn, who entered the narrative this season. She will take center stage in Destiny 2: The Witch Queen and it's sure to be a big moment for Destiny fans.
Sifu
When Sifu was first shown it turned heads. The unique art style managed to be peaceful, but distinct, with combat that certainly stood out. With a bold strategy, a unique life system and combat centered around defense, will this title just might win the fight.
King of Fighters XV
One of the most notable crossover fighting games of all time, King of Fighters, is back with a glorious new title. With a fresh coat of paint, new generation of gamers in mind and an understanding of both what players want and its unique concepts, King of Fighters XV looks to be the stand out fighting game of the year.
Monark
There is a lot to be excited about when it comes to Monark. The unique art style certainly stands out, with a strong focus on the interesting narrative. With a lot of love going into this title, it might just be this months big surprise. Plus, for those who can't wait, there is a demo currently available to check it out.
Death end reQuest 2
Idea Factory's unique RPG set in a grim world finally lands on Nintendo Switch. Taking place after the events of the original, players find out things didn't go so smoothy and there might be more than meets the eye to this world. After a couple twists and a few mangled bodies you're sure to be hooked.
Atelier Sophie 2: The Alchemist of the Mysterious Dream
Taking place after the events of Atelier Sophie: The Alchemist of the Mysterious Book, Atelier Sophie 2: The Alchemist of the Mysterious Dream returns to continue Sophie's adventure. With Atelier offering consistently colorful, enjoyable and charming stories, it will, if nothing else, be one of the most upbeat JRPGs of the year.
Edge of Eternity
Another interesting RPG this month is Edge of Eternity, which shows a ragtag group of heroes fighting a fearsome foe. Not only does it offer some unique concepts for an RPG, it was confirmed to be an Xbox Game Pass title next month. This makes it a solid choice for anyone looking to scratch that itch but isn't sure where to invest your time.