While Arc System Works was hoping to keep the Guilty Gear Strive season pass characters a secret, some users have data mined the game potentially revealing the first batch of characters.
According to YouTuber rooflemonger, who previously data mined Dragon Ball FighterZ, there are files for the launch characters and also ASK, COS, GLD, JAM, and JKO. While these could mean a lot of things, the common belief is that they're Asuka, Happy Chaos, Goldlewis Dickinson, Jam and Jack-O.
Those familiar with Guilty Gear Strive's story are likely not surprised by these potential choices. Asuka, better known as "that man" in the Guilty Gear universe, has a very predominant role in the story. The same can be said about Happy Chaos, who players instantly assumed would join the cast after his reveal in the prologue. Similar things can be said about Jack-O, who also has an important role in the story and was previously playable, though canonically we might see an entirely new move set. As for Goldlewis Dickinson, who made an impact in more ways than one, had an oddly detailed appearance for a character set to live in story mode.
This leaves Jam, who is an odd choice to say the least. Even though she is a fan favorite and appeared in multiple Guilty Gear titles, she is not present in story mode. This is different than, say, Slayer, Testament and a few other who were teased at the end, but far from the least likely addition.
Given four of these characters appear in story in a rather large capacity, some have speculated what we're seeing is their story mode model like previous releases. However, other reports indicate these models are separated and not included in the pool here.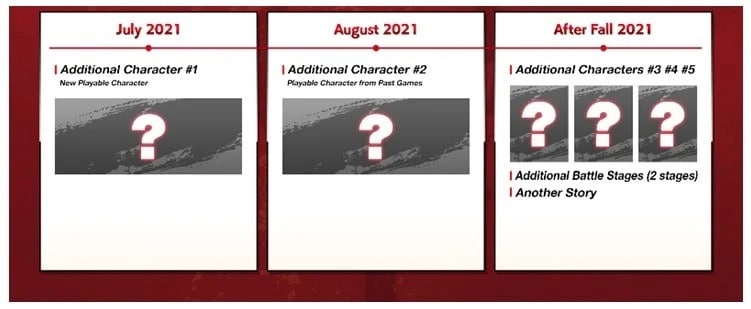 According to the current roadmap, we should get an idea of the accuracy of this leak in July when the first Guilty Gear Strive season pass character is revealed. Odds are this will be Happy Chaos, August will be Jack-O, with Jam potentially having something to do with the additional story after that.