This past week was rough for Destiny 2 fans. This week at Bungie did not reveal the upcoming season, the trailer was set for release tomorrow at 8 AM PST, with the season name not even being known until a leak revealed it. However, thanks to PlayStation Japan accidentally premiering the trailer early, Bungie course corrected and the trailer is now available for all.
Bungie describes the upcoming season as follows:
Driven by an insatiable lust for power, Calus seeks the approval of a new master. His once-opulent ship, now derelict and corrupted, has returned to our galaxy—its sights set on the power promised by the Pyramid ship lying dormant on the Moon. As the Leviathan forms a connection with the Pyramid, Nightmares of humanity's past awaken and threaten to torment any who dare intervene. Stare into the abyss and find bravery within the mantle of the reaper and the steel of the scythe.

Bungie
Along with this new adventure marks the return of Trespasser, Opulent Weapons like Austringer, plus new seasonal weapons and armor.
But the main attraction for many is the nightmarish armor offered to pass holders Solar 3.0.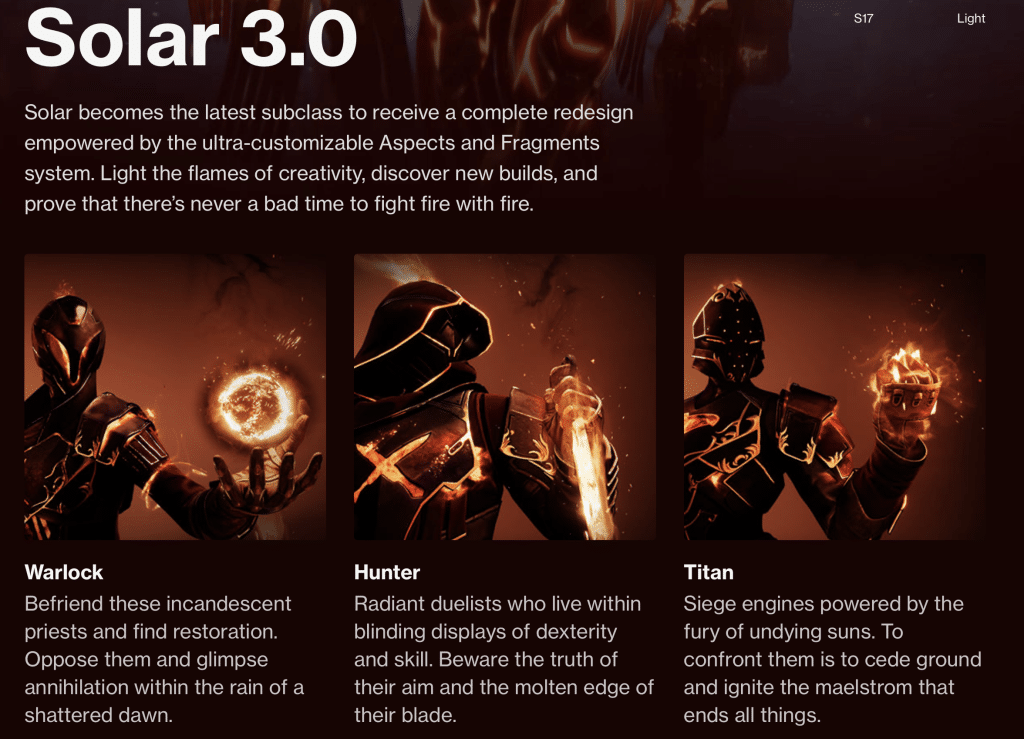 Unfortunately, this is all we have to go on before tomorrows update, but it sounds like a very interesting addition.