In 2020, Hades took home over 50 Game of the Year Awards. Supergiant Games saw incredible critical and commercial success launching Hades on the Nintendo Switch and Steam. With that level of demand, it was a bit of a no-brainer that a port to the primary consoles would be the next step. So, it came as no surprise when they announced a team-up with publisher Private Division to bring Hades to both last gen and current gen consoles.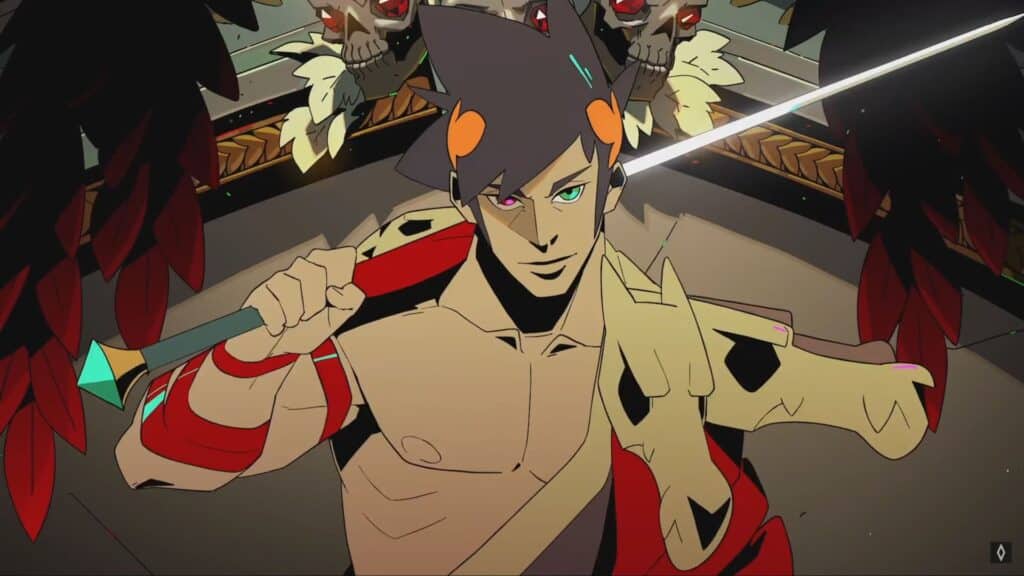 Even if you have never heard of Private Division, you have definitely heard of their previously published games. Titles like Kerbal Space Program, and The Outer Worlds are some of the more popular titles they've published. It also seems that the folks over at Private Division are also fans of Supergiant.
"We are enormous fans of Supergiant and every game they've released, as they are exactly the type of wildly-talented, independent developer we seek to partner with at Private Division," said Michael Worosz, Executive Vice President and Head of Private Division. "As such, it's very exciting to help bring Hades to retail, day and date, alongside its digital release on consoles. Hades has already proven its critical merit – and now we are happy to provide an opportunity for PlayStation and Xbox players to get their hands on a stunning boxed copy of this incredible game."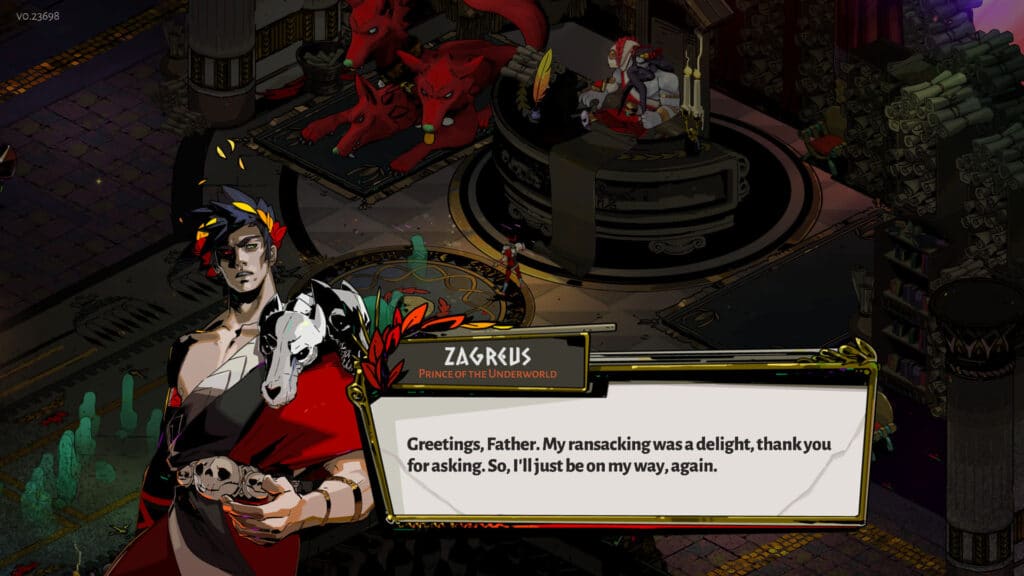 Private Division has confirmed that physical copies of Hades will contain a digital code for the Hades Original Soundtrack. That's two and a half hours of original music from award-winning composer Darren Korb as well as vocals by Ashley Barrett. The retail edition will also include a compendium booklet filled with the vivid artwork from Supergiant's BAFTA Award winning Art Director, Jen Zee. To top things all off, the first run prints of the physical copies for PlayStation and Xbox will include metallic foil detailing on the cover art.
It has also been confirmed that playing on PS5 or Xbox Series X/S will result in a technical boost bringing the game up to 4k at 60FPS. Xbox One and PlayStation 4 versions have been confirmed to run at 1080p at 60fps. Hades will also feature enhanced controller vibration and lighting on the PlayStation 5 DuelSense™ controller.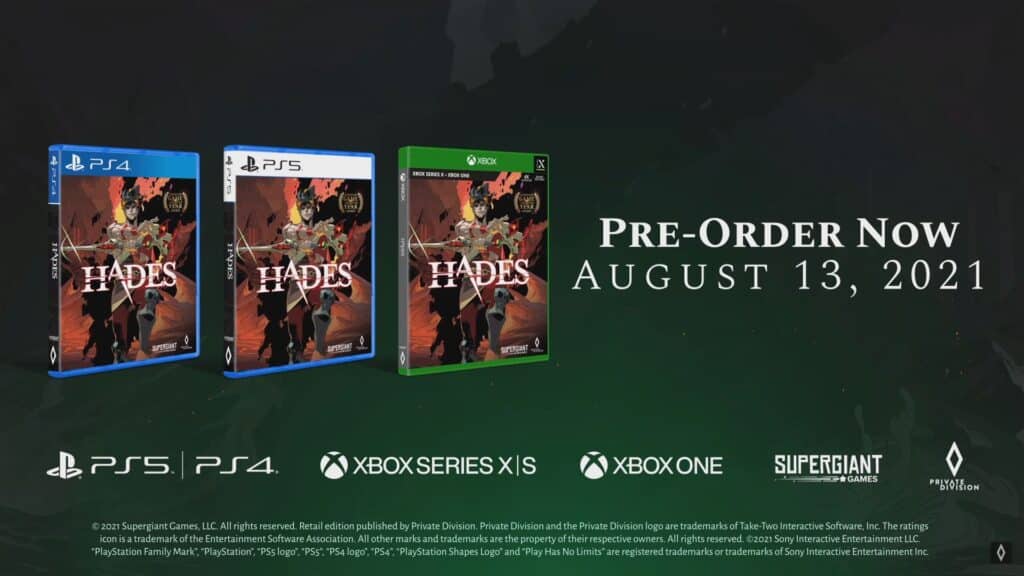 All versions of Hades for the PS4 will get a free upgrade to the digital PS5 version as well. While Xbox will use Smart Delivery. More info can be found as xbox.com/smart-delivery. Hades will launch for $29.99 on PlayStation 4, PlayStation 5, Xbox One, and Xbox Series X/S on August 16th 2021.