Atlas Fallen doesn't make anything easy for you. While there is a map, complete with markers for treasure, high tier enemies, anvils, and more, it isn't everything you can find in the game. A good number of collectibles, optional chests, notable fights, and more are never marked. Still, we wanted to make things a big easier by giving you the completed version of every Atlas Fallen map. This will make various trophy/achievements a lot easier, along with eliminate some of the guesswork.
Every Atlas Fallen Map Guide
Basic Information
As previously mentioned this guide will only detail things marked on the map. To truly find everything I suggest finding the Adventurer perk. This will show the icon like in the second picture, along with pulsate when you get closer to one of the chests you need to find.
Most of these are entirely pointless, though certain dyes and cosmetics are hidden behind them.
I also included some of the key locations related to trophy/achievements. They're not exactly missable, though they can cause some unneeded confusion.
Caladrias: Forbidden Lands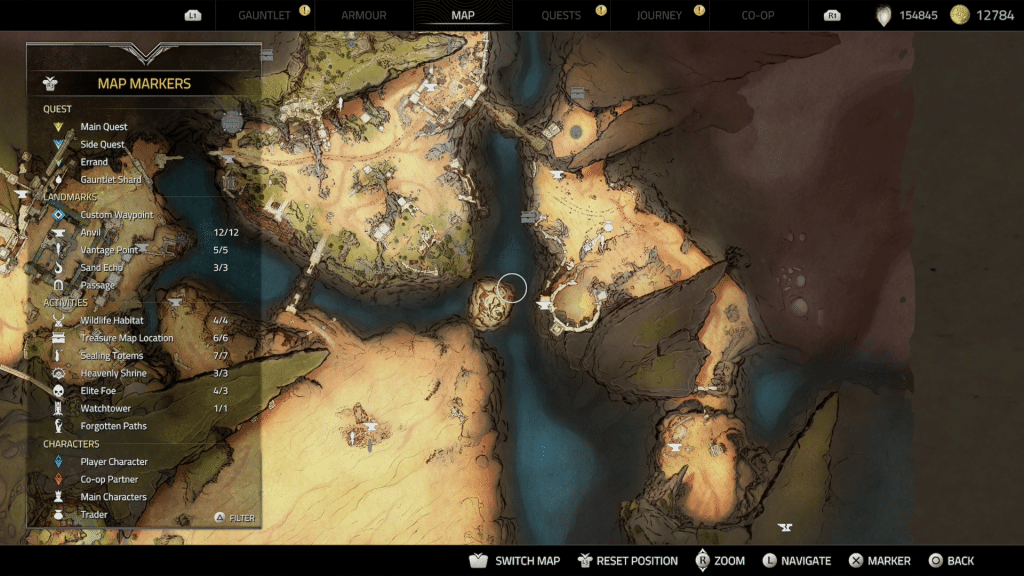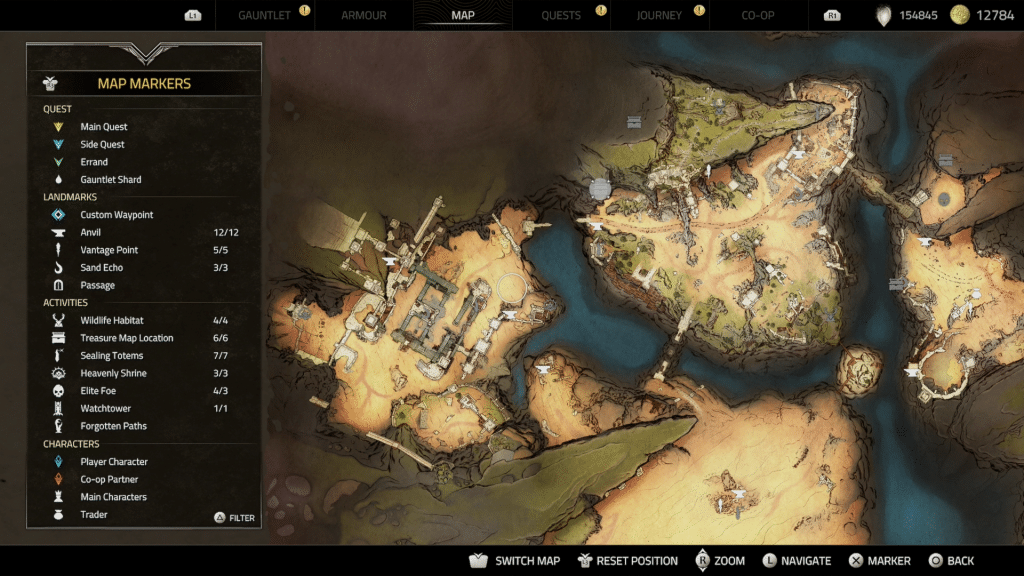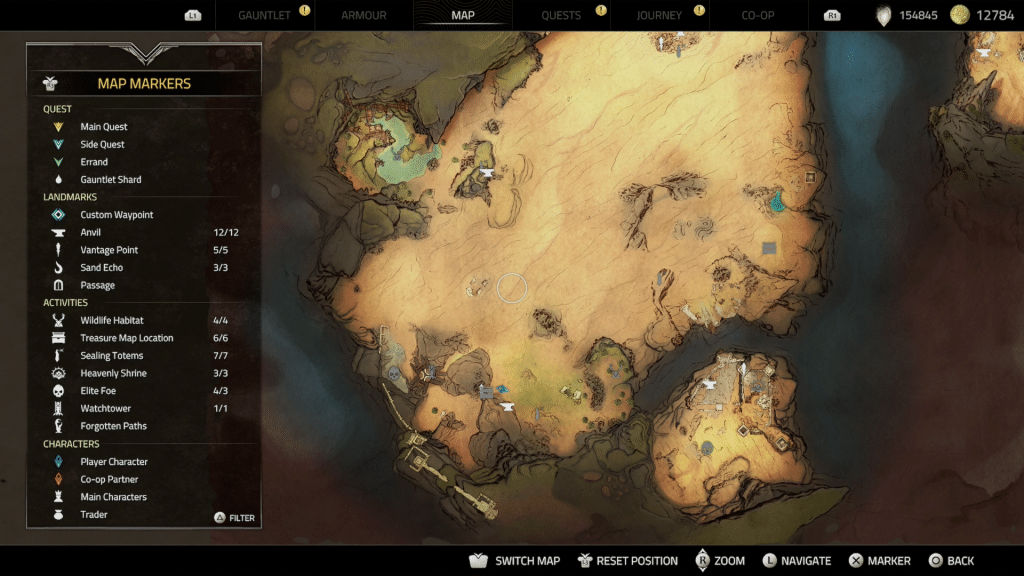 One place I wanted to highlight is this small section on the bottom of this map. Going there you'll find the NPC pictured in the second image.
Talking to them will give you the final piece of the Near a Watchtower treasure.
Monsalar: Bastengar's Underground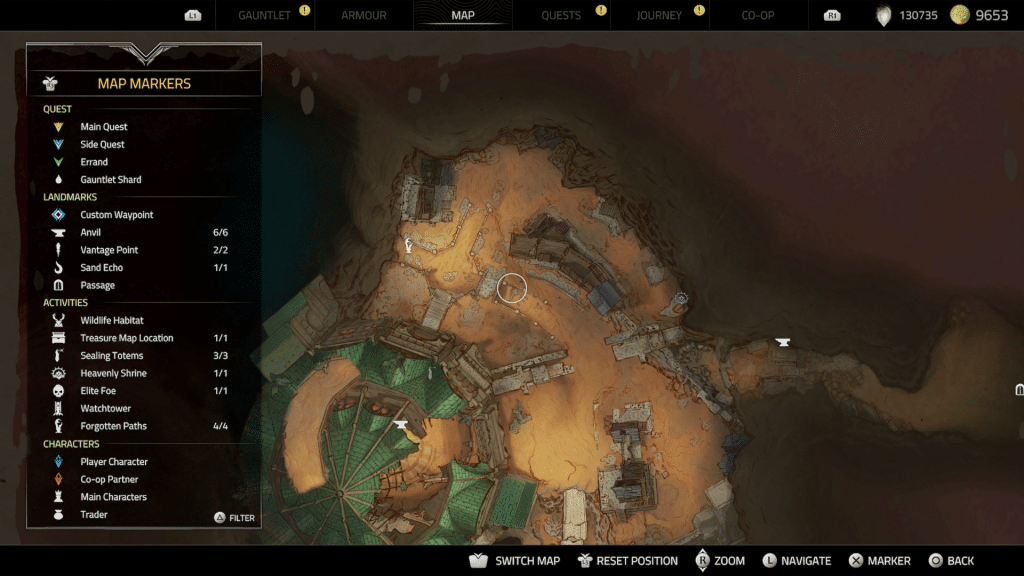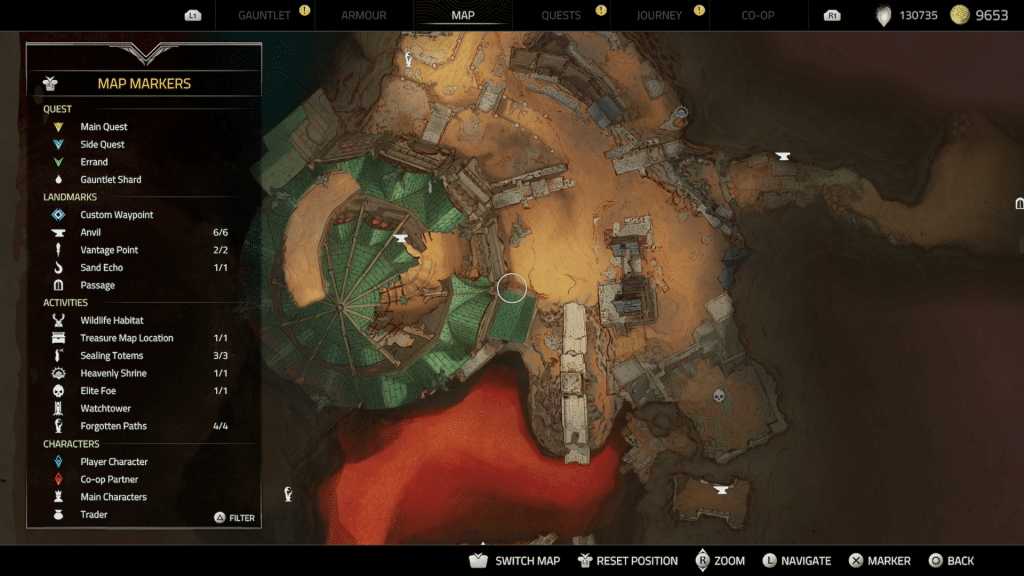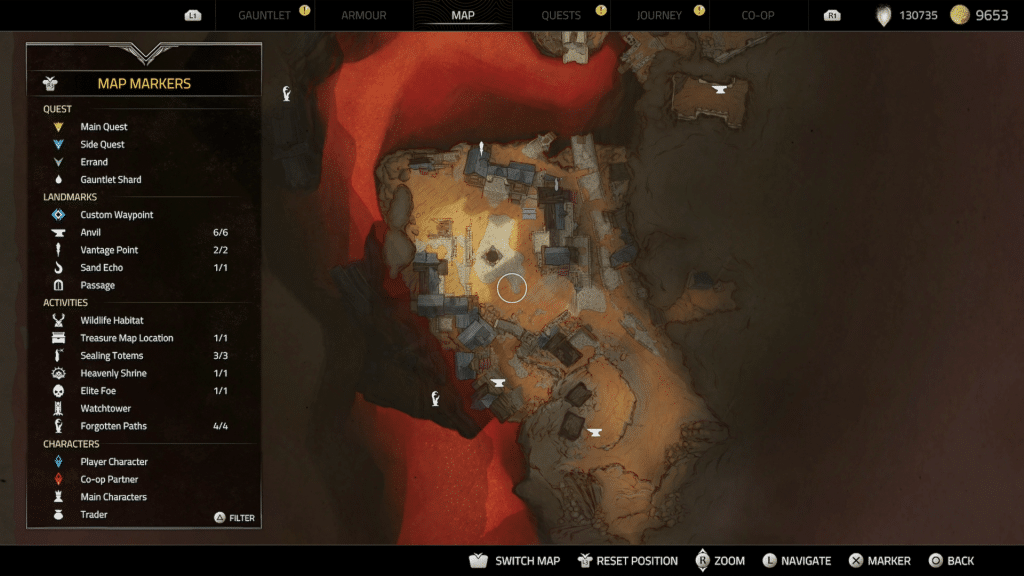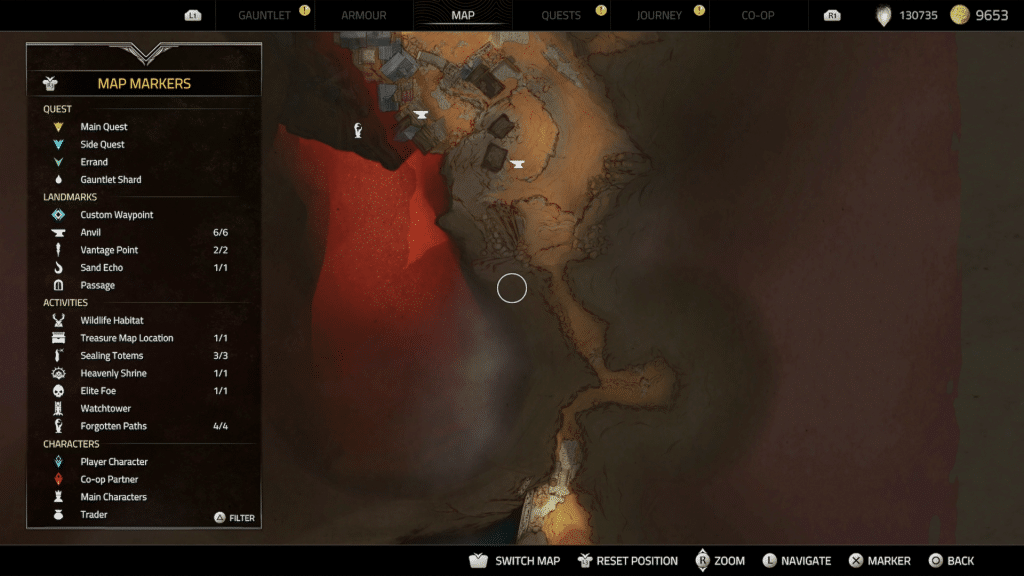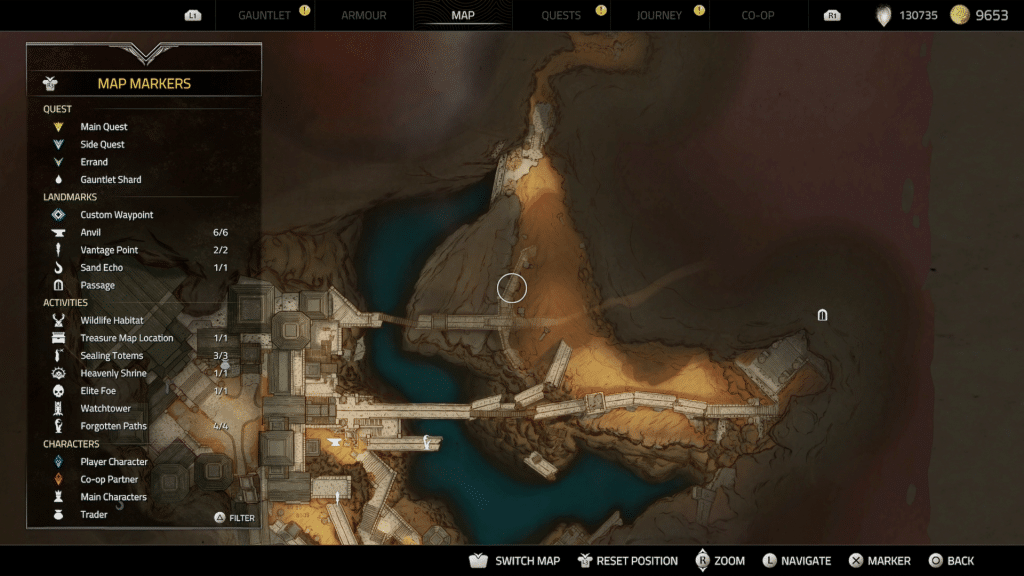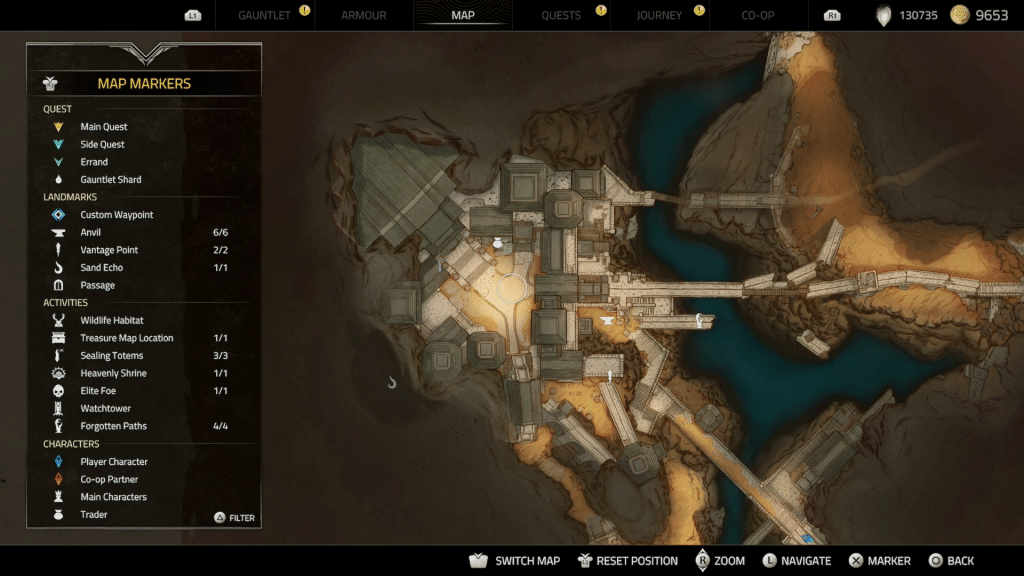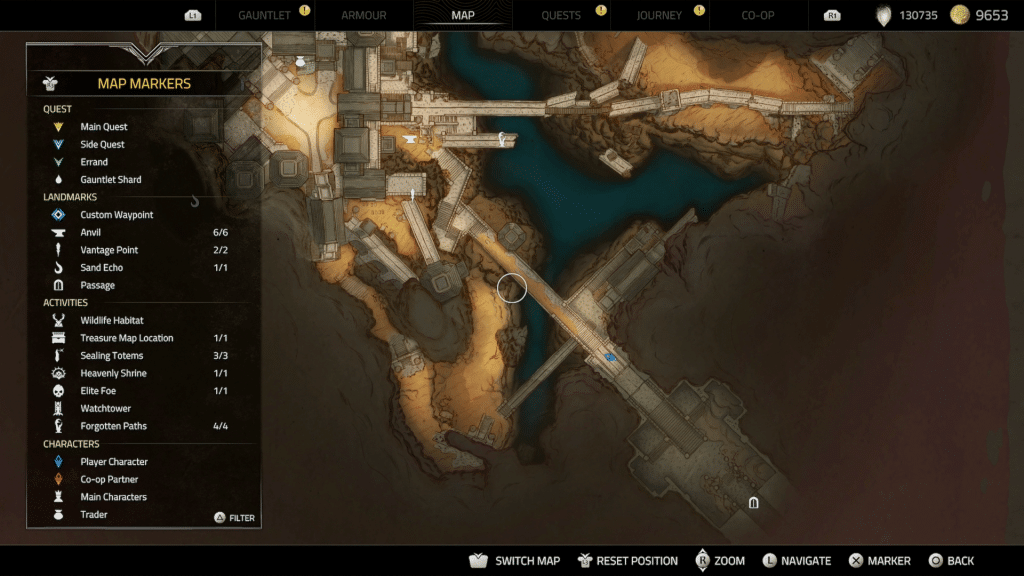 Monsalar: Wildlands
For this set you might notice I did not find every elite foe. For whatever reason Watcher's Fury events count towards this and do not appear on the map. One of these I got when I found every Vantage Point, and I am sure there are other triggers if you so choose to chase them. They're not needed for every trophy/achievement though.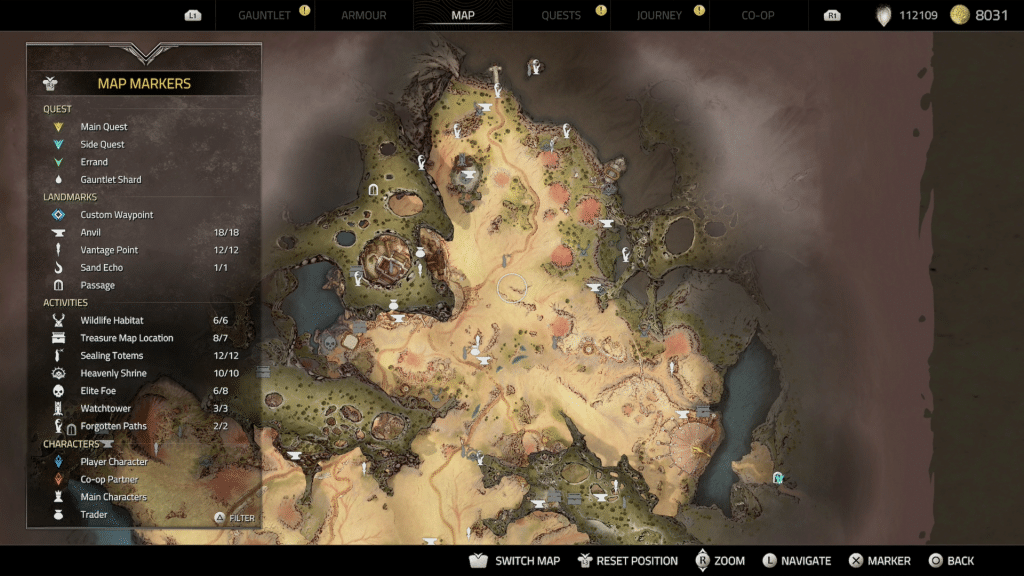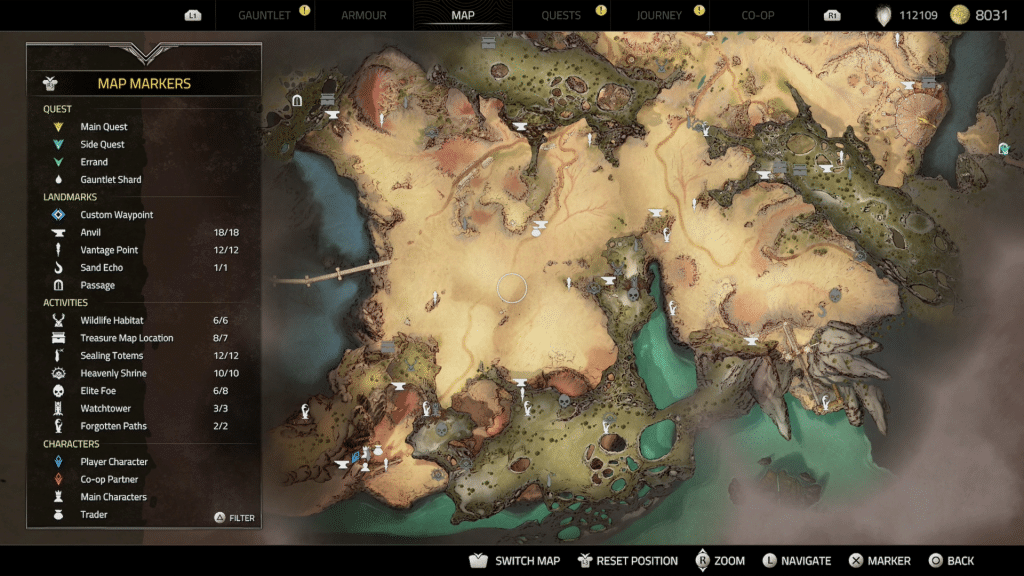 I had two different people contact me asking for the location of Rays of the Sun Chestplace. This is unlocked through the Poetic Muse quest located in the Southern Crater.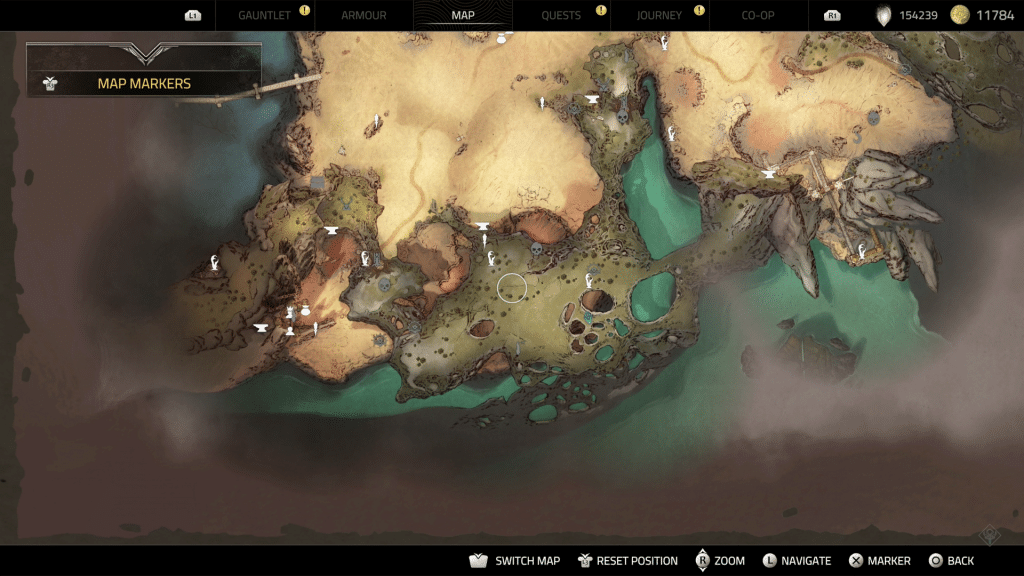 Since I completed the quest I can't show the exact location, but the quest giver is in the general area pictured above.
Another key location is the Priest Refuge, which is located on the spot below.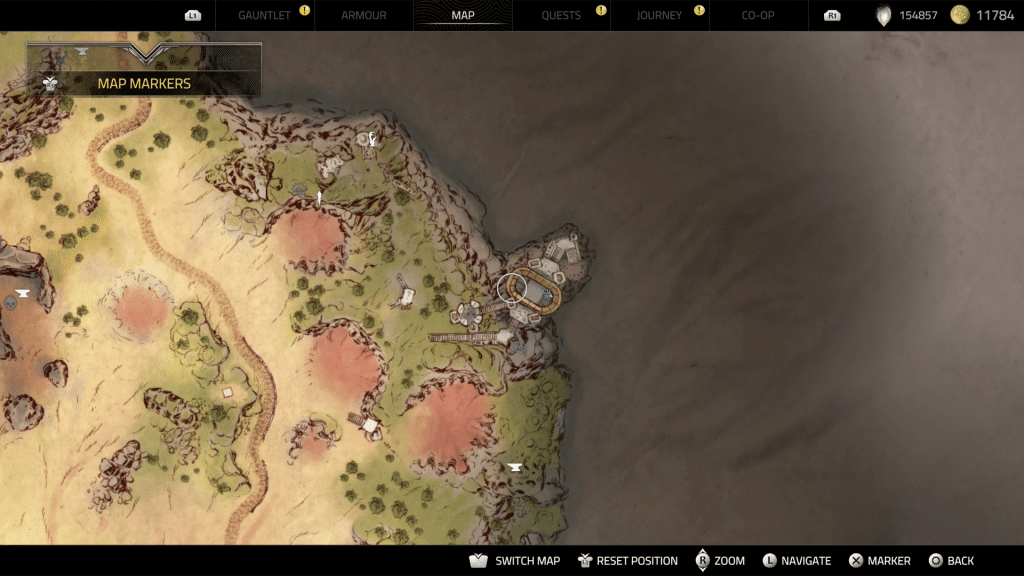 To enter simply bribe the guard, and then complete the quest inside. Doing this will unlock the trophy/achievement The Mentor. His quest also gives the Iron Mask cosmetic.
Finally, A Queen's Tale trophy/achievement is unlocked by going down this side path in the castle.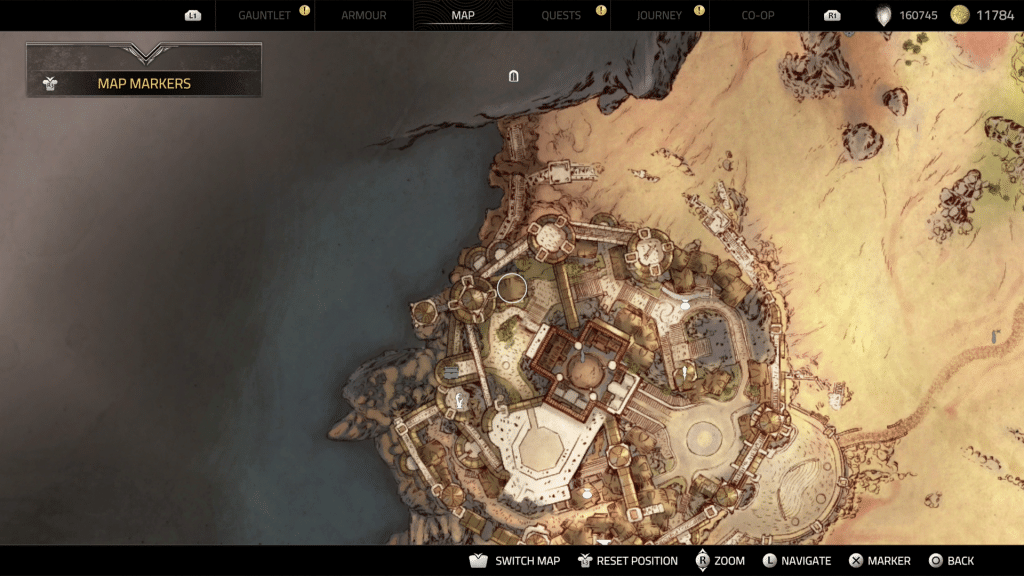 While there get the collectibles and it will unlock. Near the anvil after the transition there is also a chest containing the cosmetic Lothville Crown.
The Black Arms: Citadel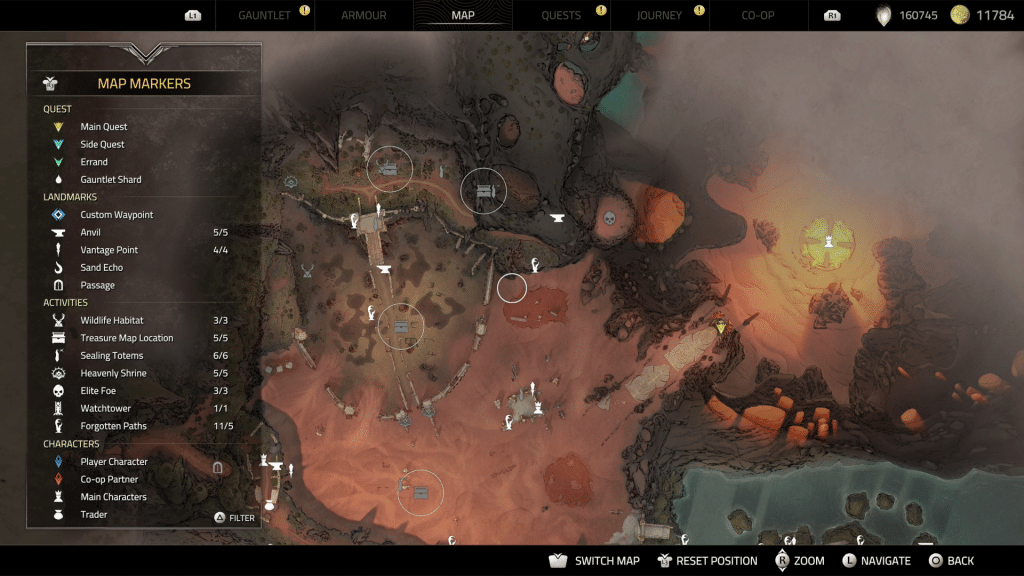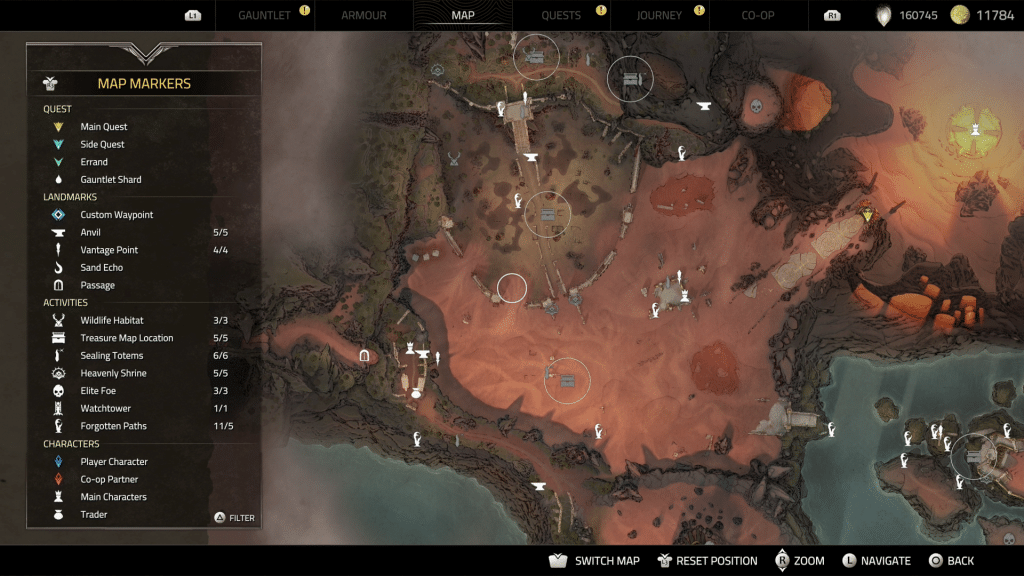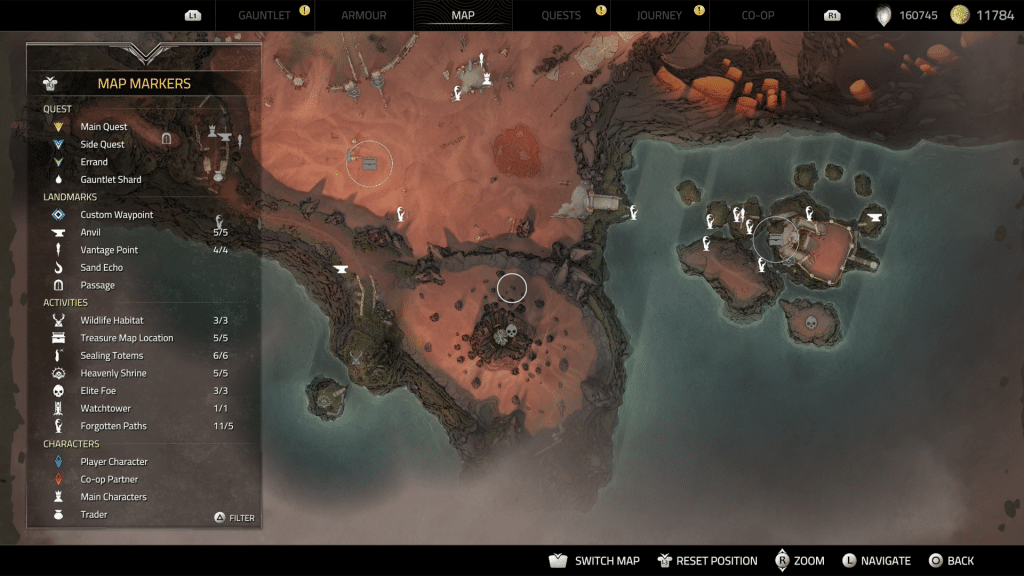 If you're still having issues make sure to post and we will try our best to assist.