Today Bandai Namco released a new collaboration DLC for Tales of Arise that features characters from Sword Art Online.
The Sword Art Online Collaboration Pack DLC features costumes for Alphen and Shionne as Kirito and Asuna respectively. Additionally, the DLC will also provide attachments and of course a Mystic Artes for both of them.
Now if you have bought the Sword Art Online Collaboration Pack DLC for Tales of Arise, here's our guide on how to access it.
How to access the SAO Collaboration Pack DLC in Tales of Arise: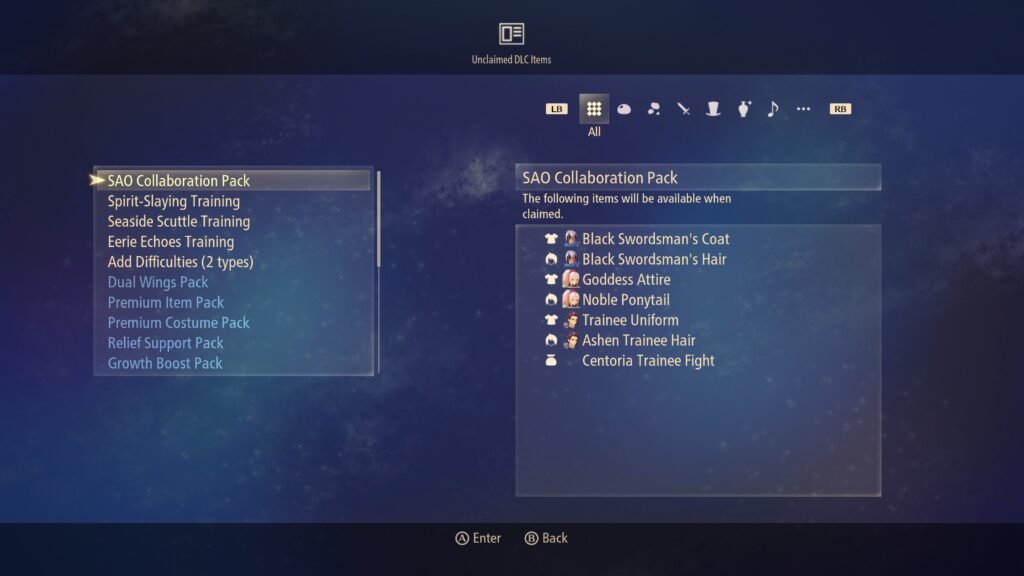 As with all DLC that has been downloaded from their respective stores, you must first claim it via the Unclaimed DLC option on the main menu. Pick the SAO Collaboration Pack from the list and claim all of the items.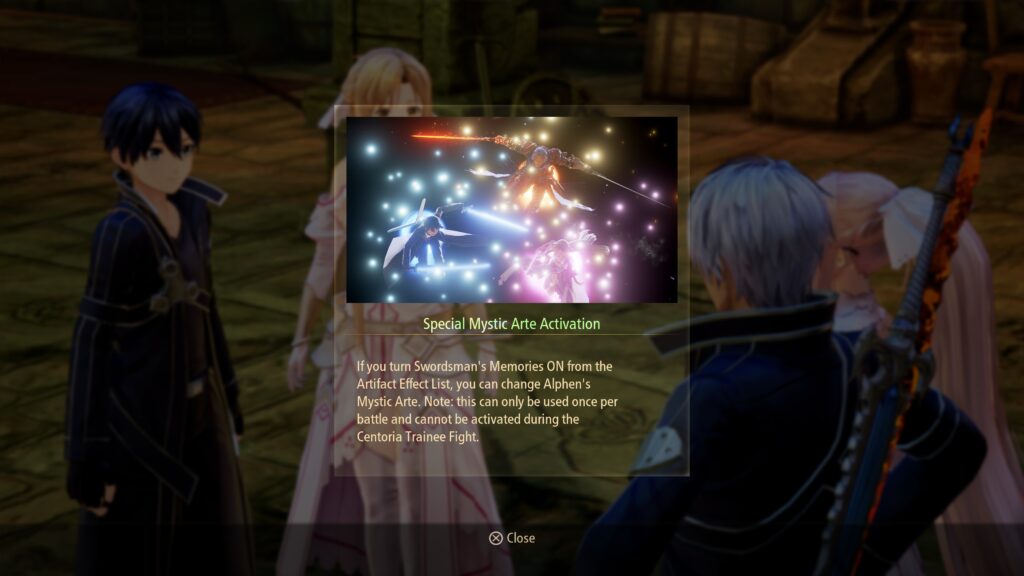 To access the short story content involving Kirito and Asuna, go to the Training Grounds in Vicint. If you lack that option, you must unlock access to the colosseum-like Training Grounds.
Once you're inside the Training Grounds, you will see both Kirito and Asuna. Talk to them and they will offer to fight both Shionne and Alphen.
Now go to the receptionist of the Training Grounds and a new section called Centoria Trainee Fight appears. The recommended level to fight Kirito and Asuna is at least 25. If you have the level of trust your skills, fight them.
As soon as you defeat Asuna and Kirito, you will receive an item called Swordman's Memories. Go to your Artifacts to check it out. With the Swordman's Memories, you will be able to pick it as Alphen's Mystic Artes.
For more guides like on How to Access the SAO Collaboration Pack DLC in Tales of Arise, check back with us daily! Don't forget to check our Tales of Arise review as well. Stay tuned!