Tales of Arise is a massive game with a lot of concepts and mechanics to overcome. Naturally, this can make players anxious about progressing, using resources, and making the most of their time. To make this easier, we made a beginner's guide to Tales of Arise.
Without further ado, here's our Tales of Arise Beginners Guide: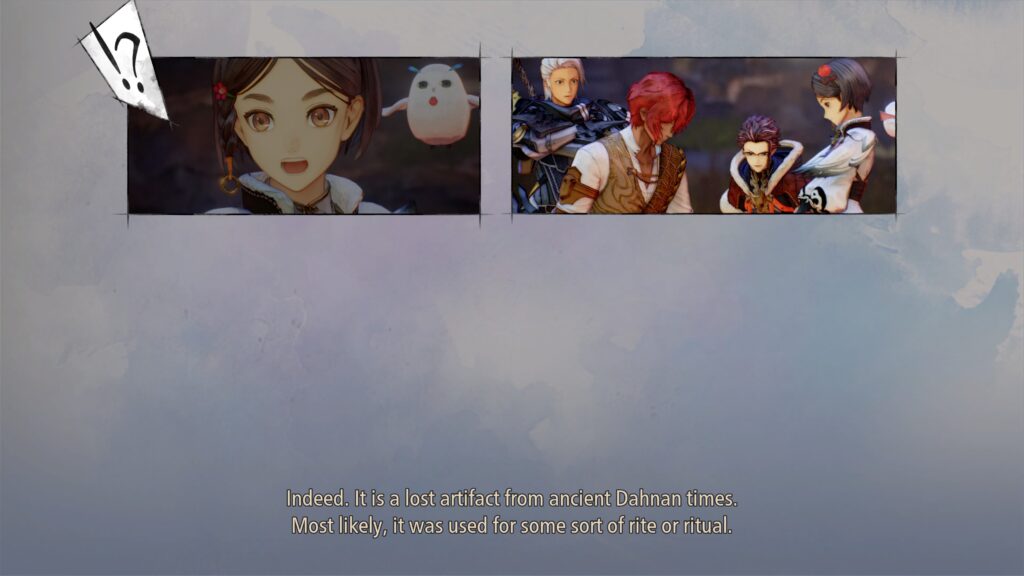 Watch All Skits
Tales of Arise has a deep narrative, one where characters' perspectives can differ. To get a full understanding of what is going on and why skits are an absolute must. Plus, there is a trophy/achievement for viewing all of them.
Restore your Combat Points
Going to a battle without CP or Combat Points is a suicide. With CP acting as an MP for characters like Shionne, it's important to always have some to heal during an intense fight. Several ways to restore MP are using an Orange Gel, resting at an Inn, camping, or using the green sparkling light that you see prior to a boss fight.
Always Rest at a Campsite
As you progress through Tales of Arise's story, it's important to rest at every campsite. Not only does it allow for cooking and restore your HP/CP, but there are also optional skits. This can also be used to have conversations with other characters to increase your bond.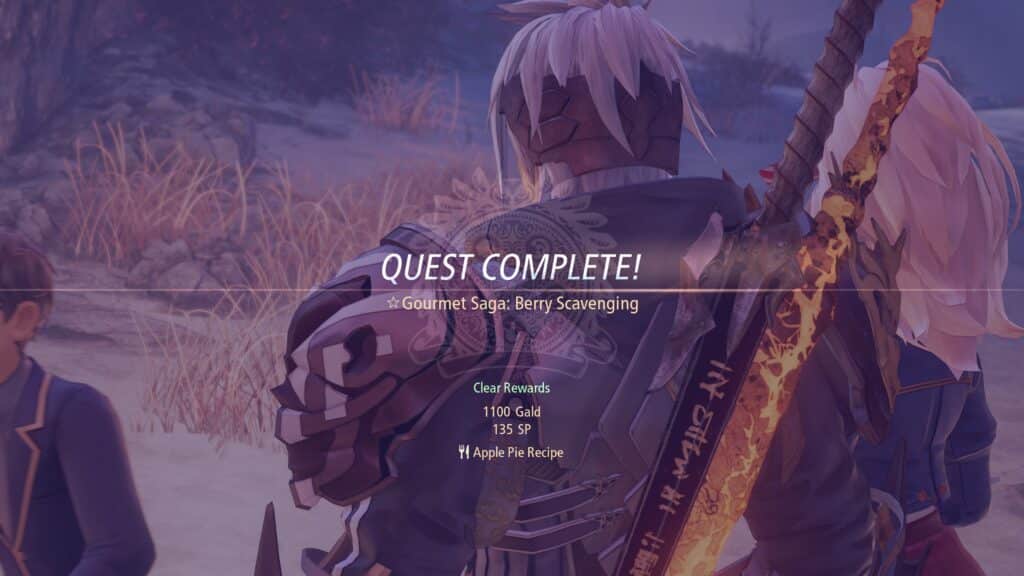 Get Buffs from Cooking
Certain recipes can be extremely helpful in a variety of conditions. For example, Shinonne can create food that buffs the party. It's extremely important to get as many of these as possible to overcome a wide variety of situations.
Boost Attacks
Knowing what each of the Boost Attacks is during combat will make your time a lot easier. Certain Boost Attack like Rinwell will allow your party to interrupt an enemy that is casting. Another boost attack that is beneficial is when an enemy runs fast, you can use Dohalim's Boost Attack to slow them down.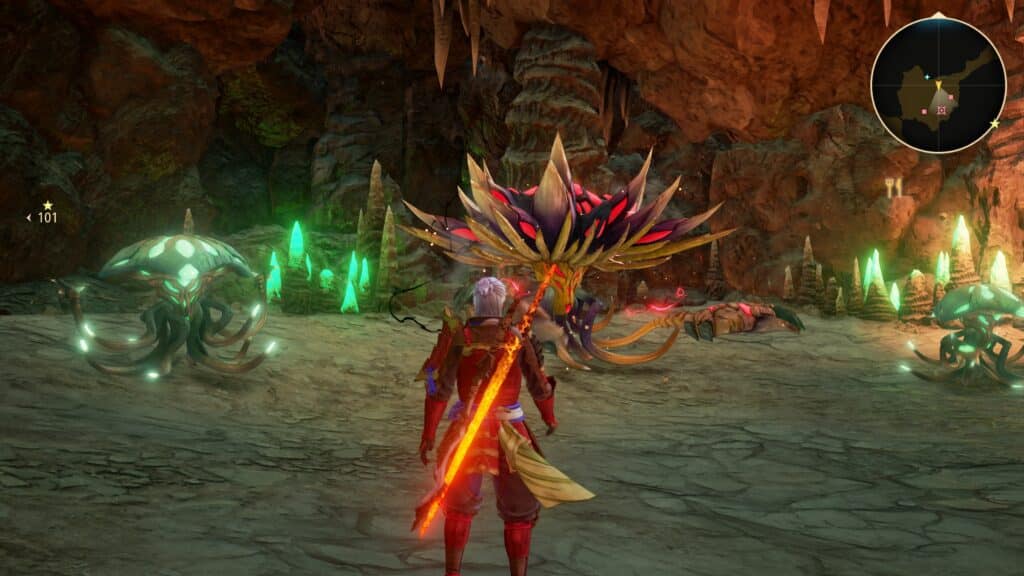 Fight the Big Zeugles
Large Zeugles are optional super bosses that appear throughout your adventure. While they're initially too powerful to defeat, they're well worth paying attention to and hunting later in your journey.
Forge Weapons Often
Like most RPGs, gear can quickly become dated and weak. As you collect more resources, it's important to return to the weapon forger to see if you can make the next weapon to bring your team to the next level.
Equip Accessories
Aside from forging weapons, you can also forge accessories. From the different ores that you can mine in the game, certain ores and specific levels can alter the extra skill that gets added when you enhance. Make sure to experiment. AN example is a Warrior's Emblem with a base of 10% additional Attack can have sub-skills of HP +20% and a Penetration + 30.
Raise animals in your ranch
As soon as you are able to raise animals in Elde Menancia, make sure you have something in that stables to get ingredients for recipes. Ingredients like beef, pork, and chicken are important for meals that give good buffs when cooking. Don't worry about forgetting to collect the ingredients as the game will alert you if they are ready for harvest.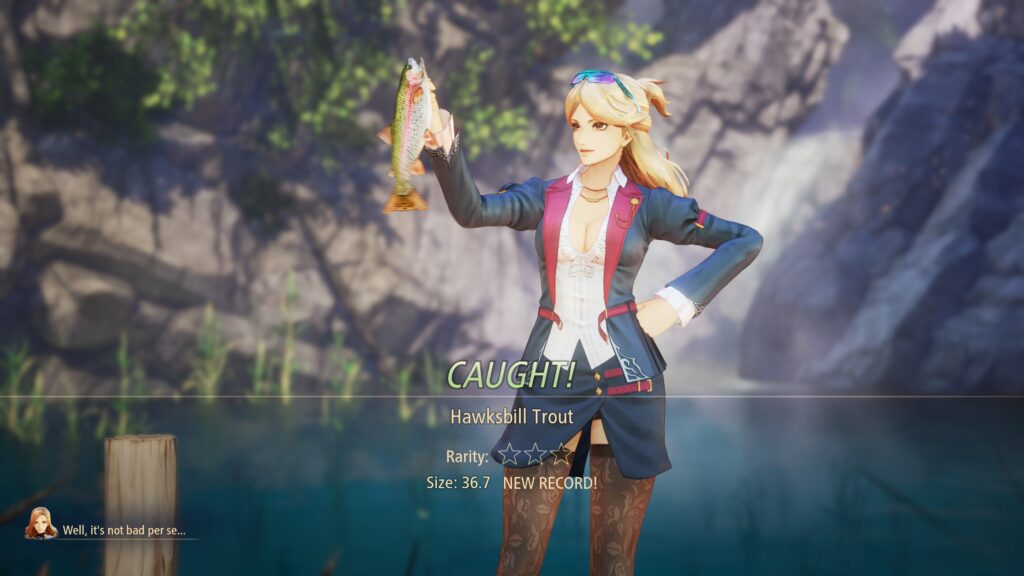 Fish for Ingredients
Aside from animal meats, you can also farm for fish ingredients and that is through fishing. Whenever you see a place that you can fish at, catch a few. The rare fish that you get, the better meal that you can feed your party. Not to mention there's a fish collector in Dahna that gives out rewards when you catch specific ones.
Grind for Levels
There are times in the game that bosses may be tough to beat. If that happens, head over to the area where you can fight random enemies. Be sure to fight bosses within your level range. If you are five levels under the boss you're fighting, consider grinding for more levels.
Farm for materials or ingredients
If you are out in a map where there's a lot of farming nodes where you can farm for ingredients, make sure you harvest them. These nodes spawn and getting a lot of them in stock may make your life easier. Certain sub-quests in the game will require you to get specific items and if you have farmed them before.
For more guides like Tales of Arise Beginners Guide, check back with us daily.