The original release of The Caligula Effect was one of the most interesting PlayStation Vita exclusives. Featuring Tadashi Satomi, known for their work in Persona, it released at a time when hype for the franchise was starting to catch on. Unfortunately, the original release failed to impress, resulting in The Caligula Effect: Overdose. This experience proved to be better, ultimately prompting a sequel, and most recently PlayStation 5 ports. While players will need to wait for the The Caligula Effect 2 to hit PlayStation 5, NIS America brought the original over to ensure a new generation of players can experience it. Does the experience hold up, or is it crazy the franchise refuses to die?
Unsurprisingly, The Caligula Effect: Overdose has a very interesting narrative. It starts by taking place in a virtual world known as Mobius, where people can escape the troubles of life in a high school setting. Eventually you and a few others discover this secret prompting a secret group that wants to escape. Another opposing force learns of your plans, resulting in them trying to stop them from being successful.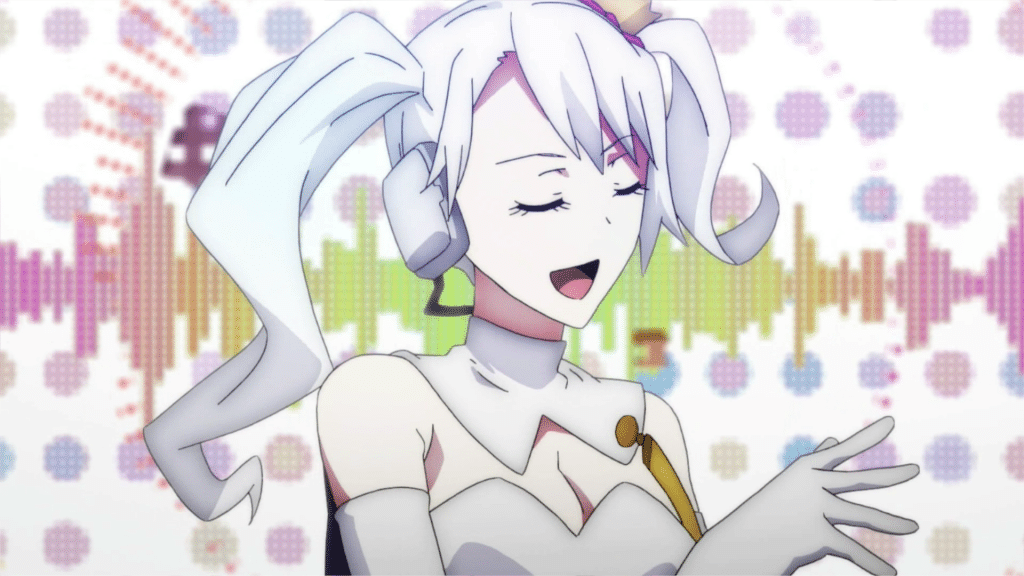 Anime Scenes are Nice
Generic premise aside, The Caligula Effect: Overdose handles darker themes and concepts in a way reminiscent of what players generally like about Persona. It requires a small investment to get there, but once it gets moving you'll likely be hooked. This makes the experience engrossing, assuming you can put up with the combat system.
In a lot of ways I would say The Caligula Effect: Overdose is a cautionary tale about reinventing the wheel. Its core gameplay loop is reminiscent of turn based RPGs with a splash of Persona. In non-combat areas players can interact with countless classmates to build relationships, and hear their often mediocre stories. When engaging in combat players take turn, followed by enemies doing their thing, and repeat until someone is dead. Where it tries to do something different is how turns work.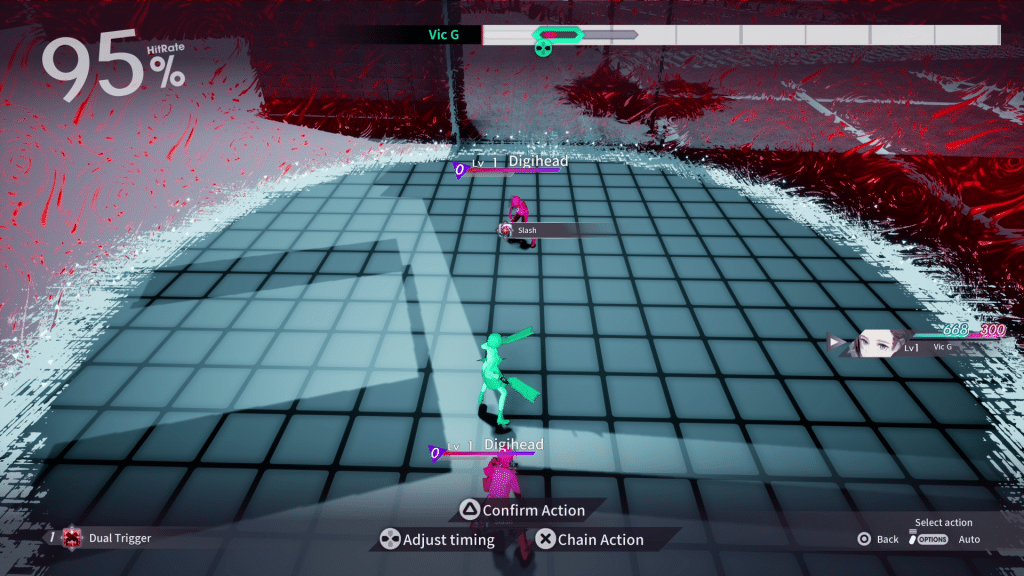 More Like 9.5 Percent…
Instead of offering the traditional experience, or a more modern version like Atelier Ryza 3, players are allowed to manipulate time to achieve fascinating combos. This would be something like uppercutting a boss, followed by having other characters attack them in the air. By adjusting the timing, turn order, and actions themselves you can ensure every attack hits for the most damage possible.
Where this system falls short are two fundamental elements. In the image above you might notice my hit rate is 95 percent. When future actions are contingent on previous events, it creates a situation where everything needs to go perfectly for these actions to pay off. Missing my uppercut means every aerial attack will miss because the enemy is no longer in the correct position. Regardless of hit rate, the system also takes a fair amount of time to achieve the desired result. It's something you might consider for a tough boss battle, otherwise you're best off ignoring the system entirely.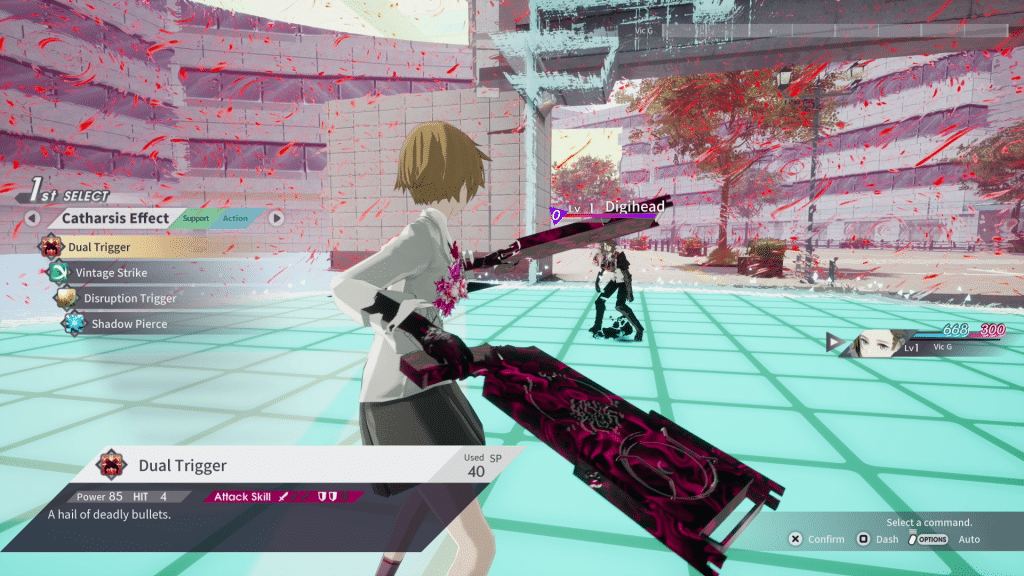 Even without the gimmicky combat system there are enough mechanics to make combat interesting. Which skills you use, abilities/attacks have different benefits, and things of the like. It helps a lot to have an understanding of how to defeat your enemy, especially if you're going to ignore the aforementioned gimmicky combat system.
While this covers the core experience, I want to touch on improvements. Most performance issues are no longer present. This made the original nearly unplayable, so this is a welcome change that also applies to the previously released PlayStation 4 version. Graphics also show a fair compromise in upscaling. Given The Caligula Effect: Overdose is not a remake of the original, they did a good job making the weak visuals a lot cleaner.
The Caligula Effect: Overdose (PS5) Review Verdict
The Caligula Effect: Overdose (PS5): The Caligula Effect: Overdose has always been a battle of what is important. Anyone looking for a good narrative will likely not be disappointed with this adventure. Even if the side stories are a bit iffy, the core narrative is engrossing and interesting. As for combat, it has an interesting gimmick that remains useless. It might be neat to experience once or twice, but overall it will turn into a largely mindless adventure. For these reasons we still think the adventure is worth considering. – Grant
[
Editor's Note:
The Caligula Effect: Overdose
was reviewed on PlayStation 5, and a copy was provided to us for review purposes.]