A lot has changed since Atelier Marie was initially released. The original, released on PlayStation, offered a different take on the rapidly changing RPG genre. It did well enough to keep going, though it wasn't until Atelier Rorona: The Alchemist of Arland was released that the series became more mainstream. This continued until Atelier Ryza accomplished this in 2019. In celebration of the franchise's history, Gust returned to their roots with Atelier Marie Remake: The Alchemist of Salburg. With a new coat of paint and players curious about where the franchise began, is it a must, or is it too different for the average player?
The central premise differs slightly from later games yet retains the same general charm. Players control Marie, an alchemist in training who stands out for her notoriously bad grades. To address these concerns, Marie is given a unique test where she is given a couple of years to craft an item that satisfies her instructor, Ingrid. It's a simple premise that is enhanced by the various endings.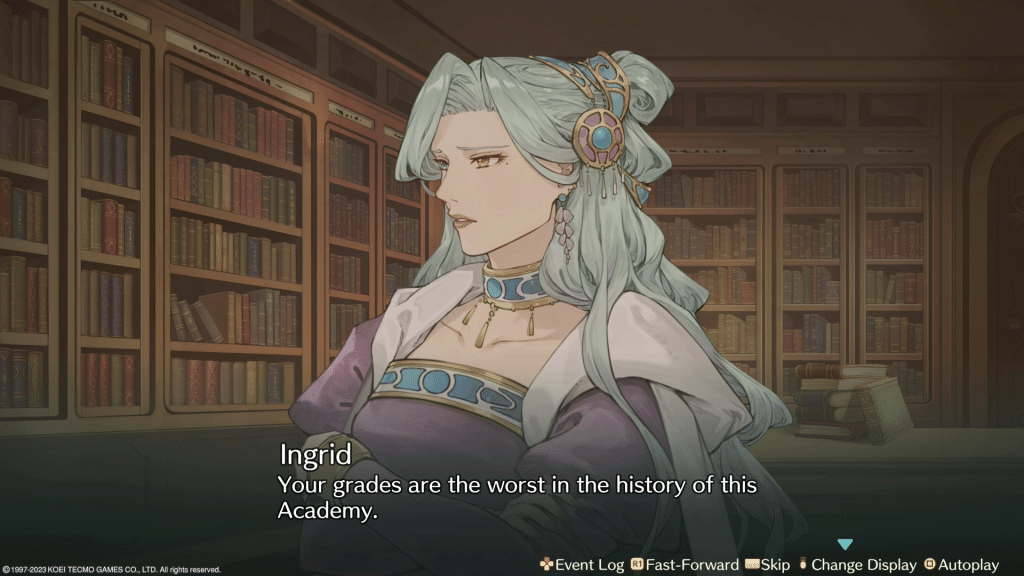 She Tries Her Best
While multiple endings are far from unique, various conditions are much appreciated. Instead of relying on dialogue choices, what you accomplish largely determines what you get. Crafting some of the best items unlocks the more brutal endings, though there are also some for meeting and failing to meet expectations. These all sound pretty easy to accomplish until you remember the franchise's original defining element, time management.
Despite every title featuring time elements, Atelier Marie Remake: The Alchemist of Salburg is relatively rigid due to the aforementioned plot. You have a couple of years to accomplish various tasks. It can be stressful since it's a fundamental concept in every aspect. This includes sleeping, collecting resources, and even traveling.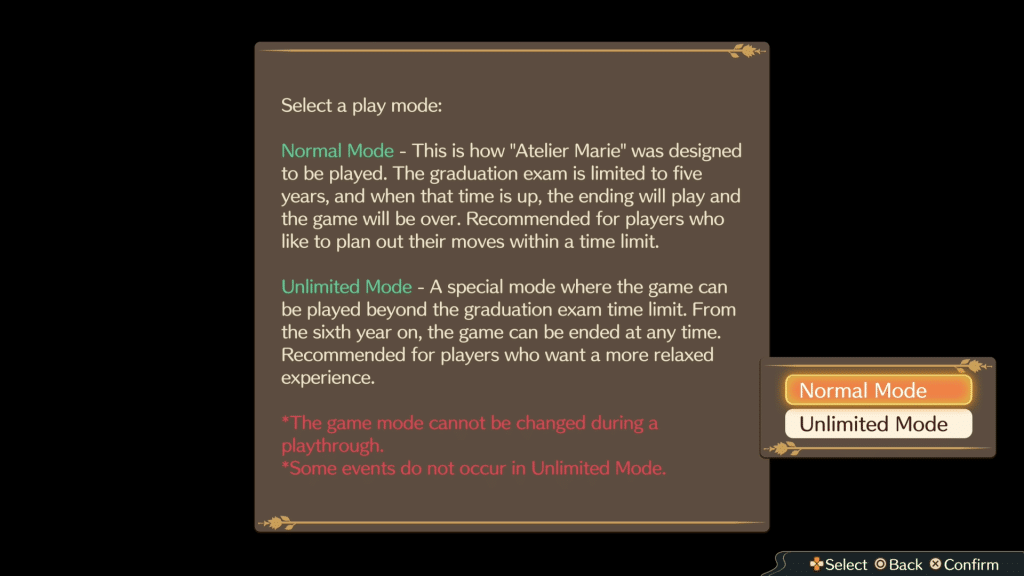 Play Your Way
Thankfully, among the various changes is a new mode called Unlimited. Here, you can take your time to explore every aspect of the world. It's much more palatable to those intimidated by the conditions or wanting to experience the original adventure. It also gives newcomers something to work towards before mapping out every detail to ensure they reach the desired conclusion.
Regardless of your path, there are various goals to accomplish in Atelier Marie Remake: The Alchemist of Salburg. The adventure is as much about the town as Marie herself. There will be multiple rumors, optional events, tasks to perform, and friends to make. It's a classic approach to RPGs that has largely gone out of style that long-standing fans will likely appreciate.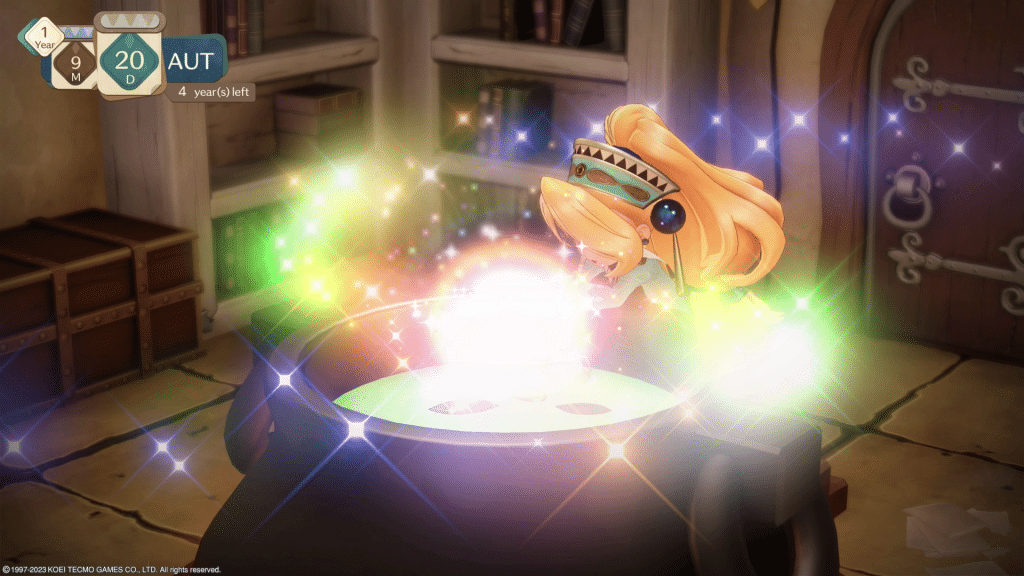 Most of the adventure is not far from what you'd expect. People broadly ask for resources or crafted items that work as a roadmap to teach the fundamentals. These start by going to a location, looking for the item(s) before returning home to deliver them or craft the desired item. It's simple fun that highlights how much the franchise has evolved over the years.
Unlimited mode is far from the only change in Atelier Marie Remake: The Alchemist of Salburg. Gust chose to redo the graphics to largely resemble the original release. It's a good compromise that gives it an authentic feel without feeling that old. These improvements worked, though some enemies and elements did not transition well.
He Has Some Charm
Actual combat sees little in terms of improvements. It's a very traditional turn-based RPG where there is attack, defend, magic, and items. There isn't a lot of depth, at least initially, but there is enough to remain engaging. However, if that isn't something you enjoy, there is an auto-battle system that works surprisingly well.
Atelier Marie Remake: The Alchemist of Salburg Review
Atelier Marie Remake: The Alchemist of Salburg: Atelier Marie Remake: The Alchemist of Salburg is surprisingly good, given its age. A good balance exists between quality-of-life improvements and retaining the original experience. This makes it an excellent choice for long-standing fans who never played the Japanese releases. Still, the dated elements and limited depth will not appeal to everyone. So, if you enjoy classic RPGs or want to see where the franchise started, it's a fantastic choice. – Mark
[
Editor's Note:
Atelier Marie Remake: The Alchemist of Salburg
was reviewed on PlayStation 5, and a copy was provided to us for review purposes.]