It seems Square Enix is about to release a demo for Final Fantasy XVI.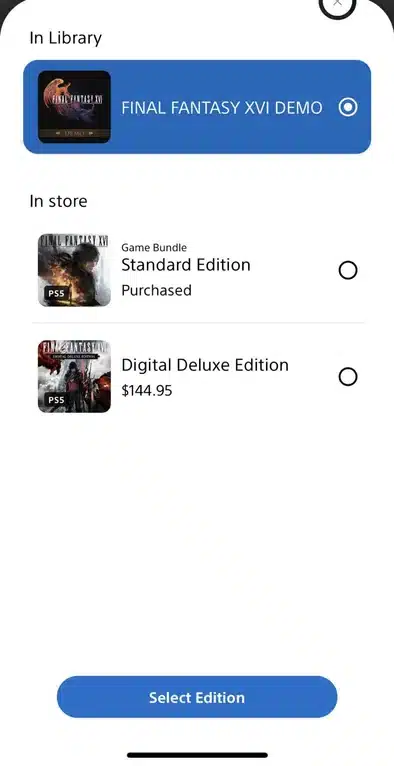 Reddit user Feisty-Wedding5019 happened to notice the PlayStation Store listing now lists a demo.
While we can not confirm these reports, various other reddit users came forward saying they also saw the listing. Every user who confirmed the demo was visible had preordered Final Fantasy XVI sometime in the past. This suggests the demo will either be exclusive to preorders, an early access deal, or just a quirk in the system itself.
Before anyone gets too excited, the demo is not available for download. Most likely something will be revealed in the near future, like at the Summer Game Fest, but it's good to know this will likely happen before release.