One of the most important skills in Pokemon Scarlet and Violet is the ability to swim. Not only does it grant access to new areas, it enables players to fight water Pokemon as well. However, the path to unlock it isn't overly obvious. Thankfully, there isn't much to it, though it might take you a bit to figure it out.
How to Unlock Swim in Pokemon Scarlet and Violet
While fly is unlocked by default, the remaining skills are unlocked by defeating the various Titan Pokemon required to complete the Path of Legends narrative.
Sky Titan – Swim
Stony Cliff Titan – Dash
Lurking Steel Titan – High Jump
Quaking Earth Titan – Glide
False Dragon – Climb
Despite only swim and climb being required to explore most areas, you need to complete all five to unlock the final area and the combat form for Koraidon/Miraidon.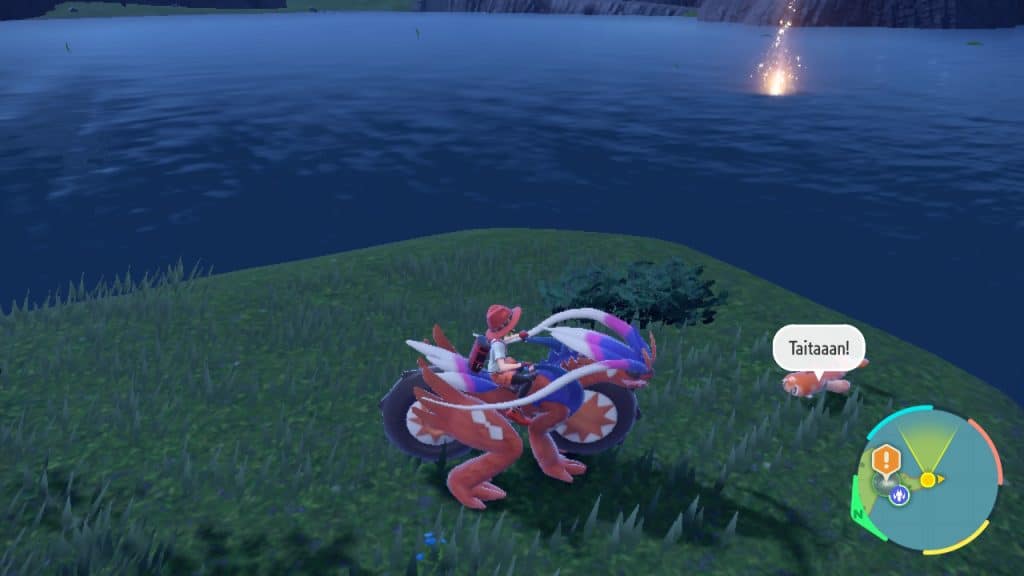 As for finishing these tasks, each of the Titans are marked on the map. They're generally pretty easy to find, since they're giant Pokemon, though the false dragon can be tricky. For False Dragon you need to head to the island, follow the Pokemon that talk to you and go to the end where you'll see this Pokemon saying Taitaaan! Engaging it will summon the boss, which will flee at low health and you'll need to do the same thing in another area marked on the map.